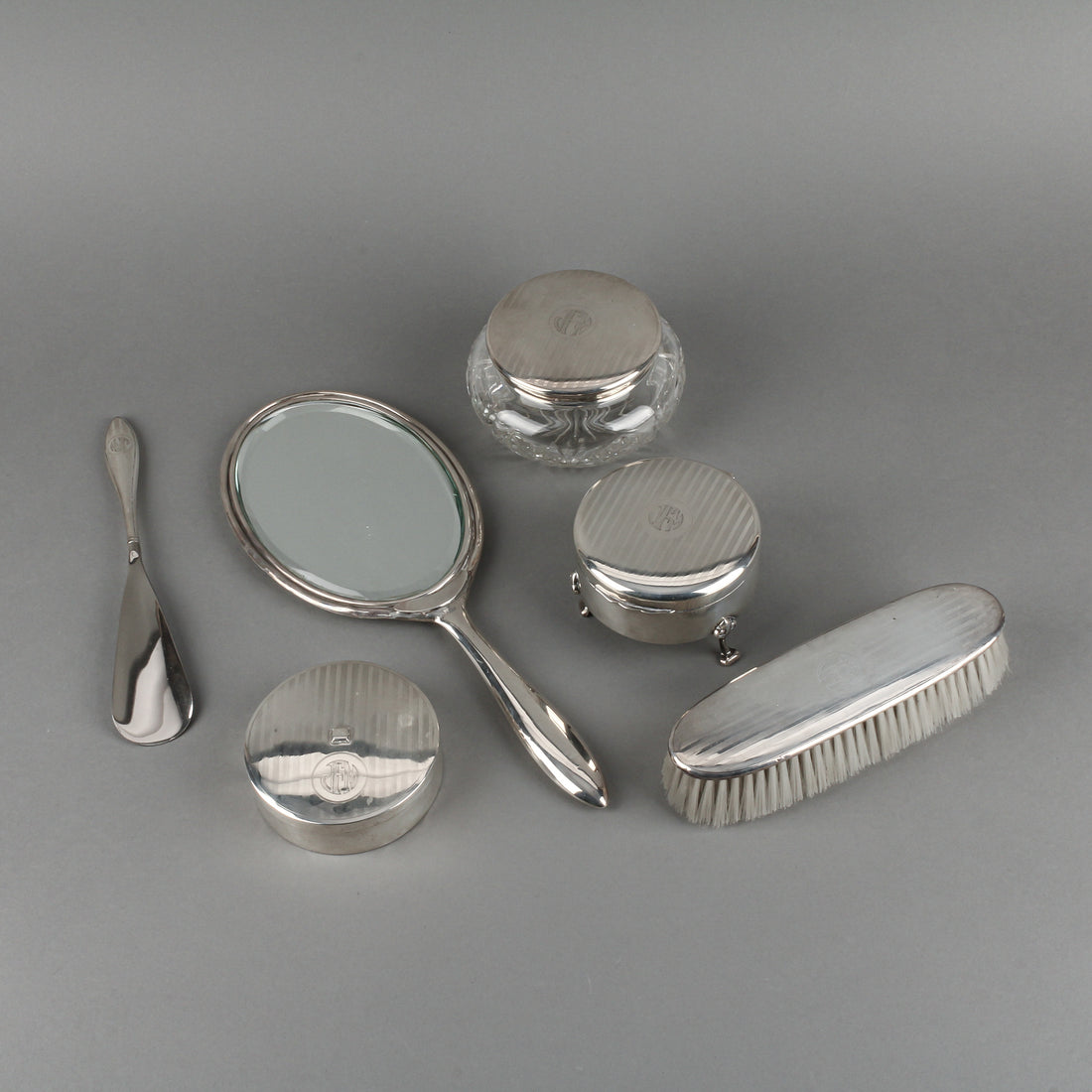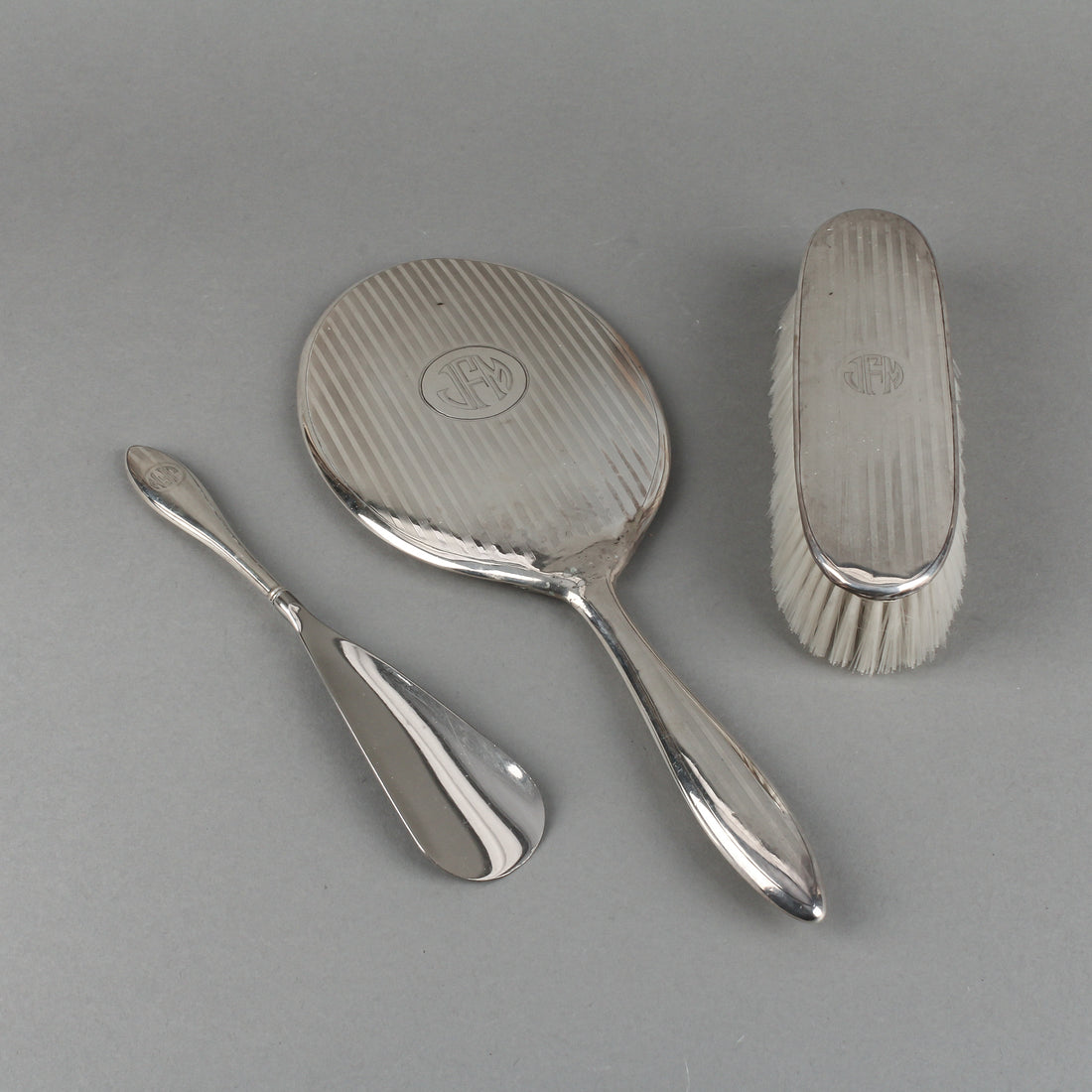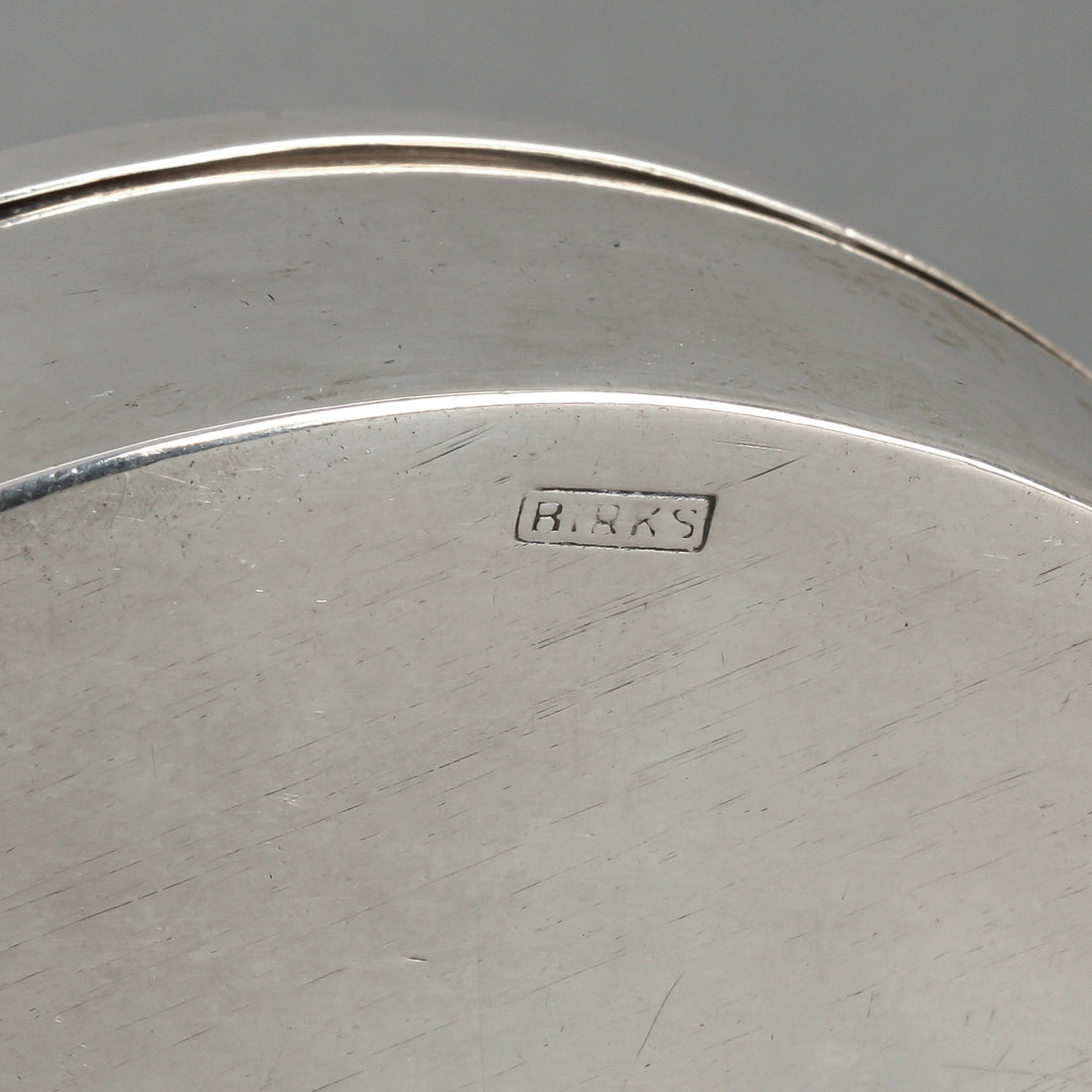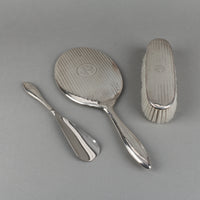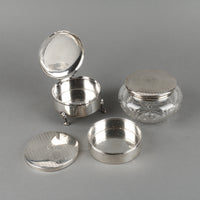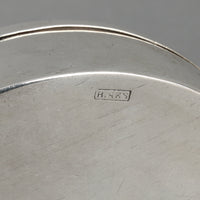 BIRKS
BIRKS Sterling Silver Vanity/Dresser Set
G1238-033
Add a touch of vintage glamour to your vanity with our BIRKS Sterling Silver Vanity/Dresser Set. Featuring 8 monogrammed pieces, this elegant set is perfect for storing your beauty essentials and makes a beautiful addition to any dressing table.
Monogrammed JHM
Footed Jar D3.5"
Flat Jar D3.5" with Lid
Crystal Jar with Sterling Silver Lid D4.5"
Shoe Horn L8.5"
Clothes Brush L7"
Hand Mirror L12.25"

Condition: Good (Minor Dents, Mirror Surface Scratched)

Request Price BIRKS Sterling Silver Vanity/Dresser Set
×