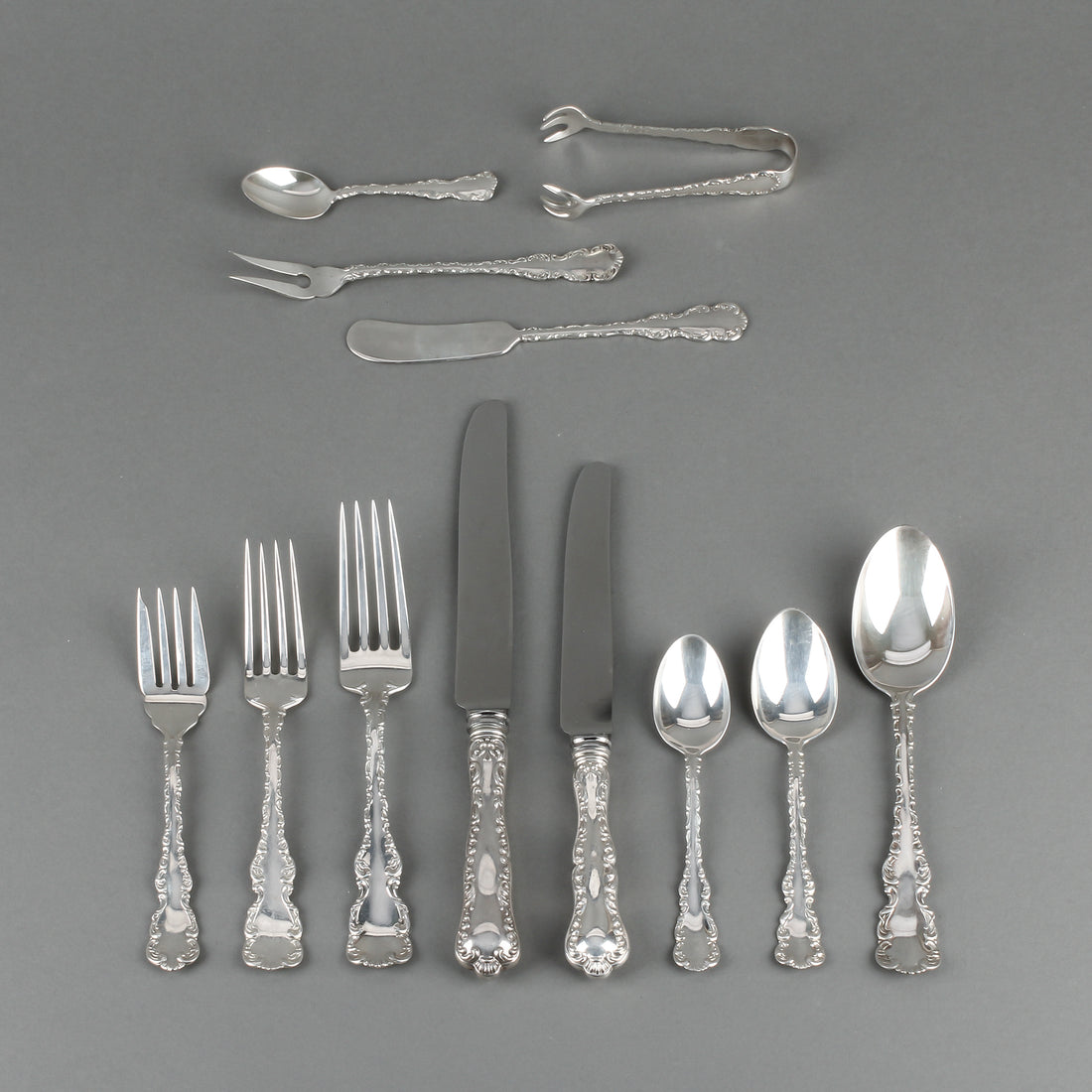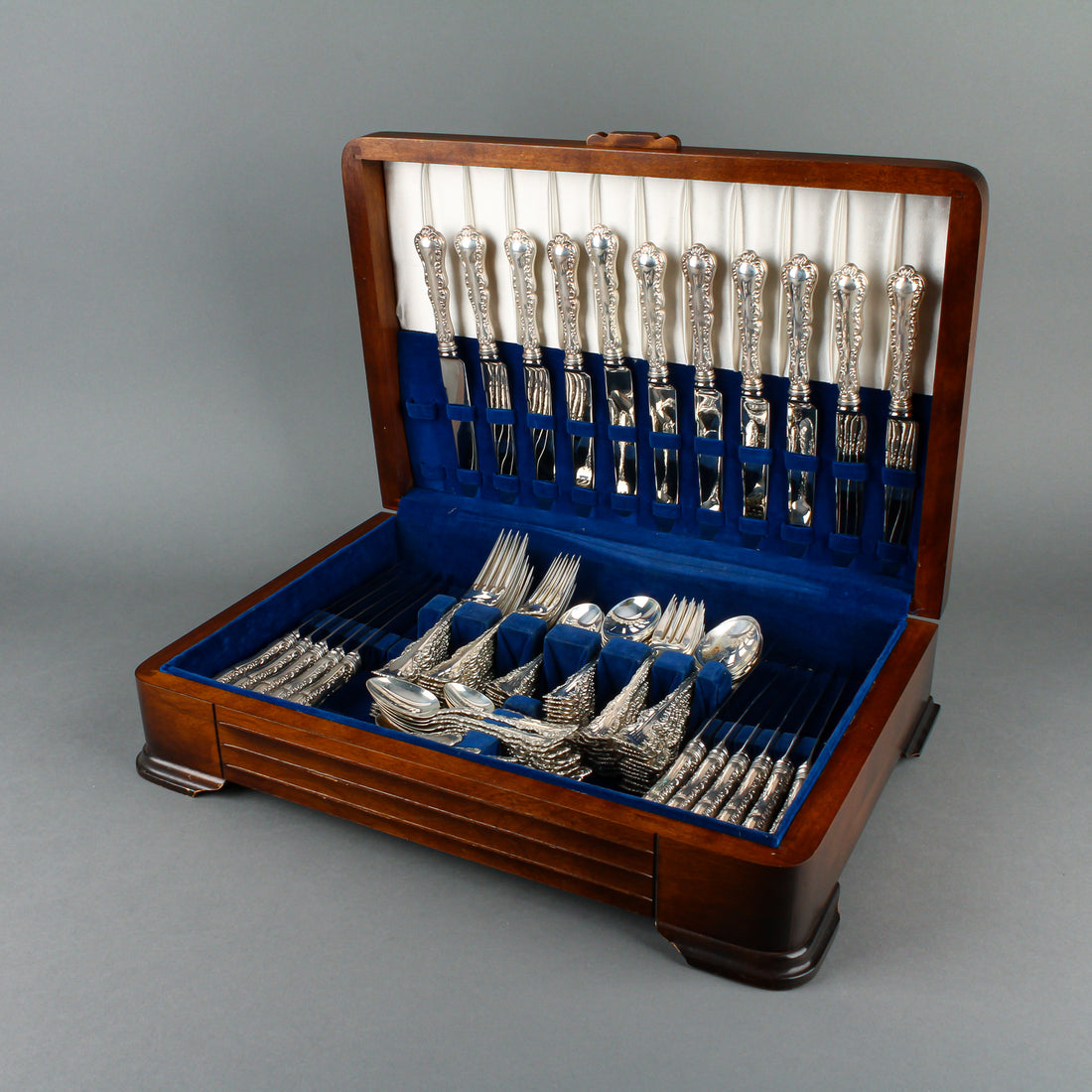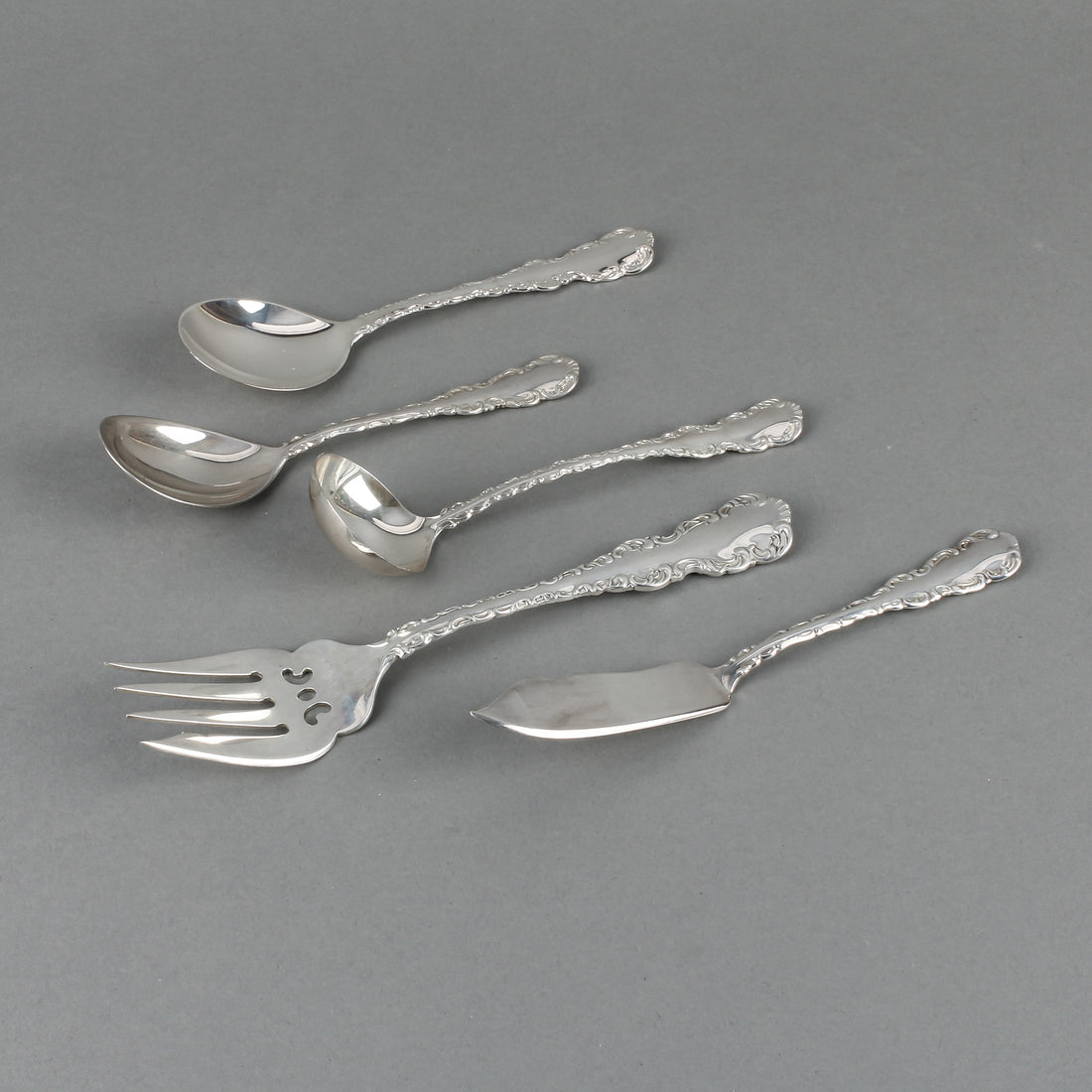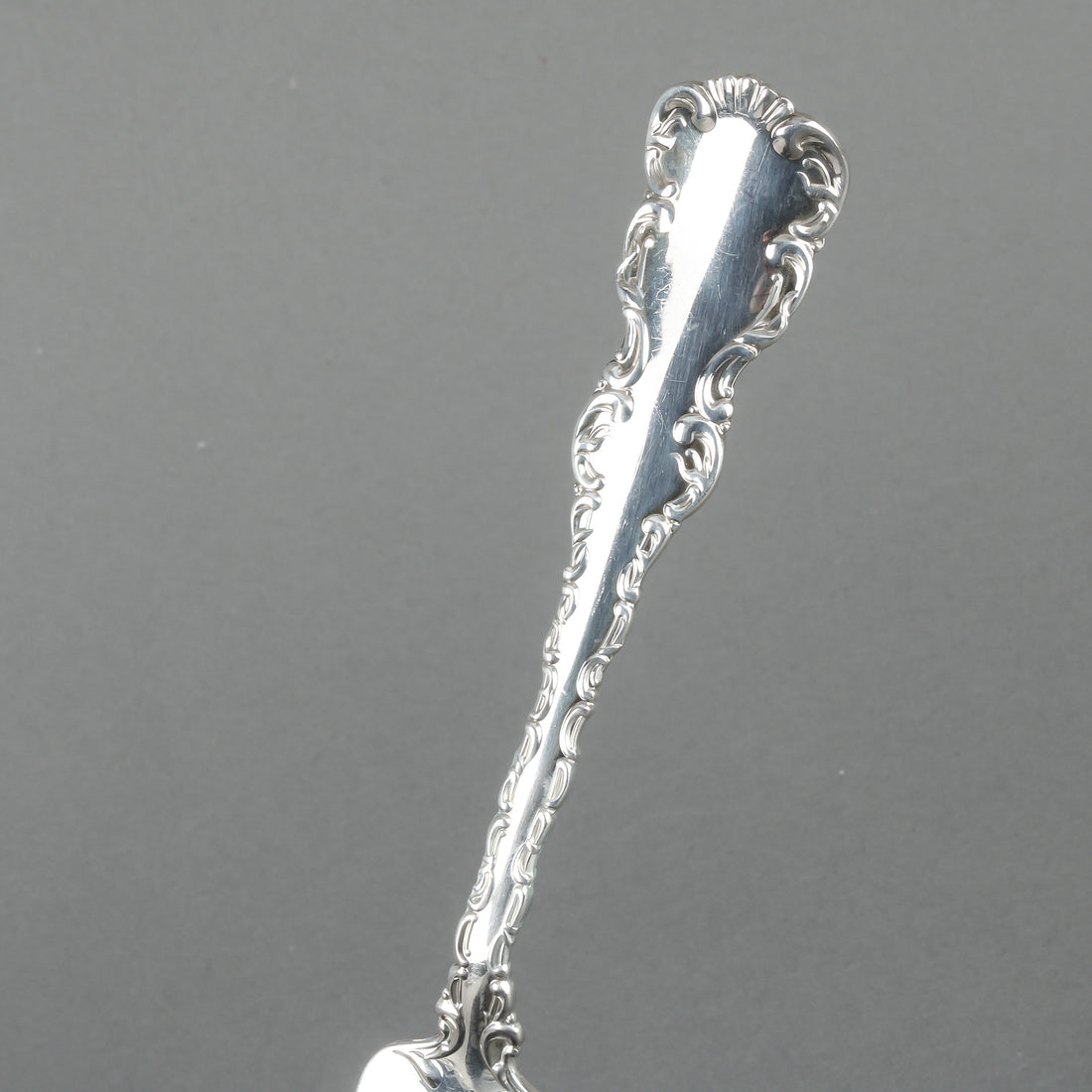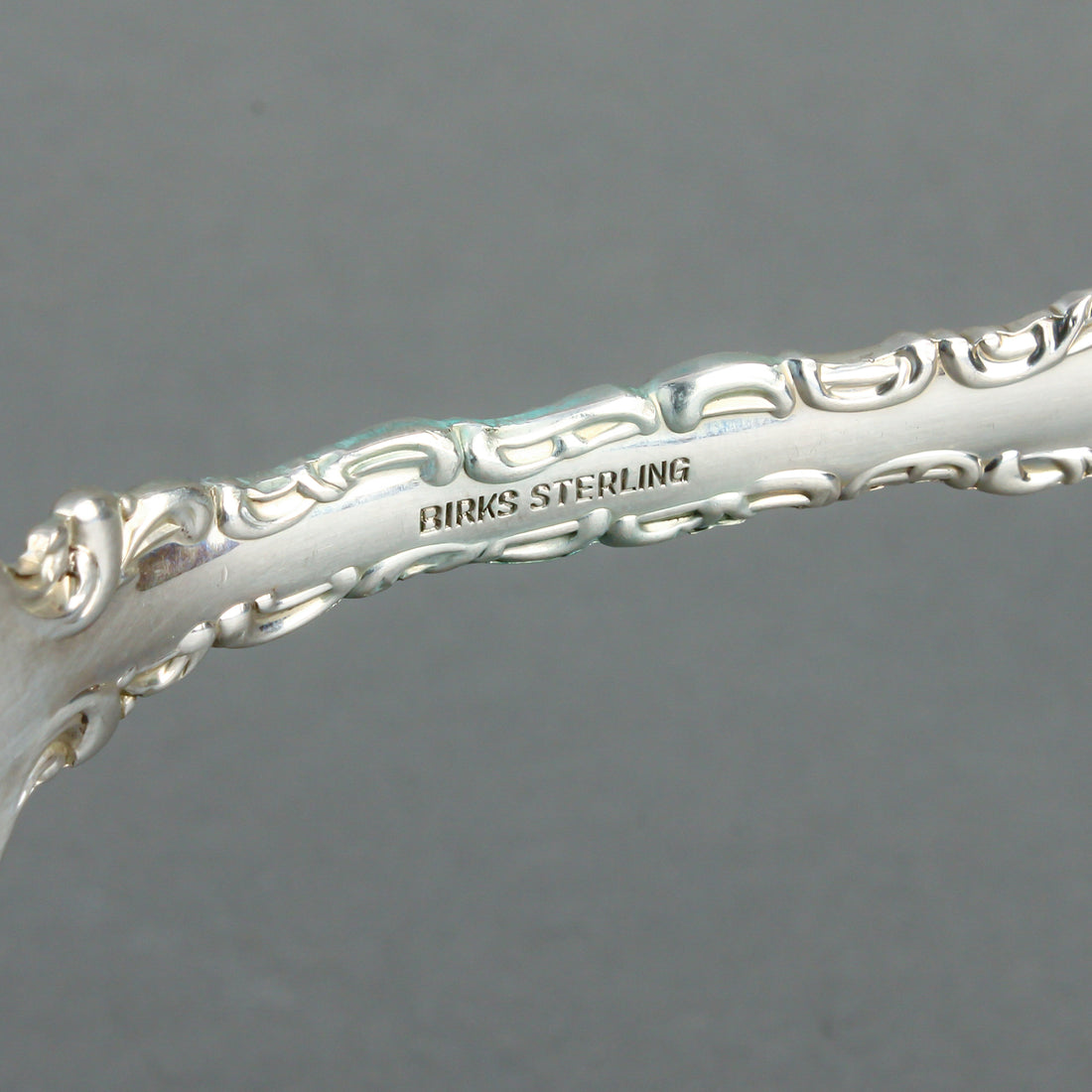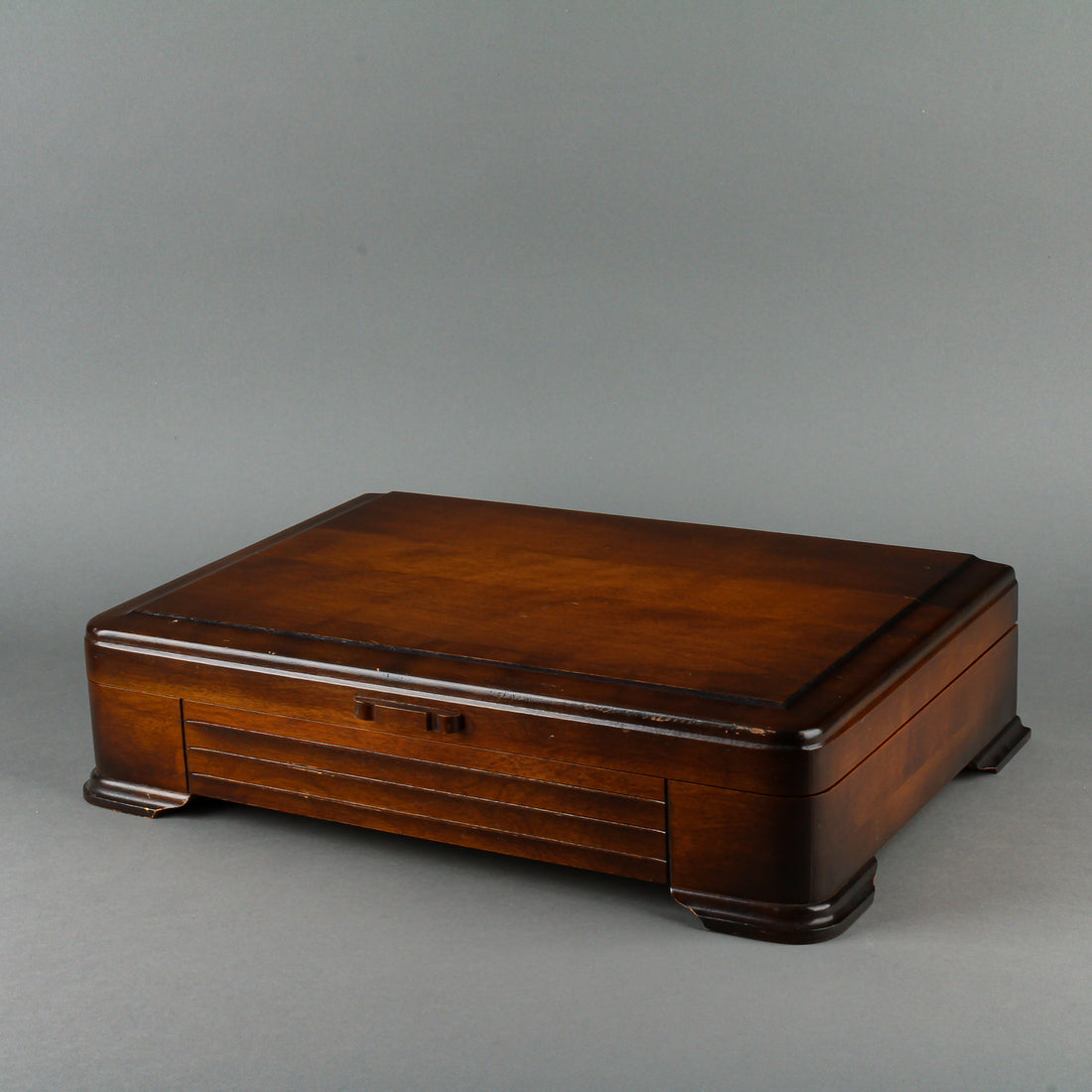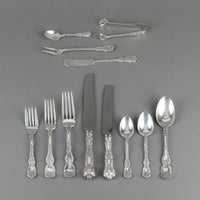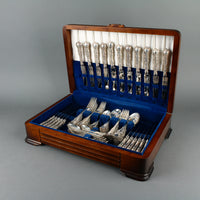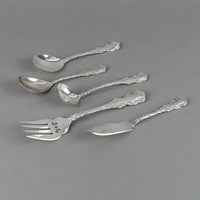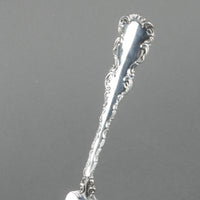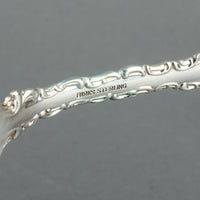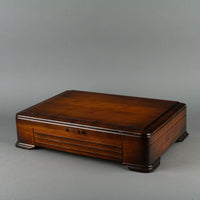 BIRKS
BIRKS Louis XV Sterling Silver Flatware - 12 Place Settings +
R11184-001
This BIRKS Louis XV Sterling Silver Flatware set is perfect for adding a luxurious foundation to any dining experience. It includes 12 place settings and comes in a beautiful Flatware Box for storage and protection. Not Monogrammed, the Flatware is of superior quality, making it a timeless addition to your home.
Set Includes:
12 Dinner Knives L10"
12 Dinner Forks L7.5"
12 Luncheon Knives L9.75" & L8.75"
12 Luncheon Forks L6.75"
12 Salad/Dessert Forks L6.25"
12 Table Spoons L7"
12 Cream Soup Spoons L6"
12 Teaspoons L5.5"
12 Five o'clock Spoons L5.25"
12 Coffee Spoons L4"
12 Spreaders L6.25"
1 Server Fork
1 Master Butter Knife
1 Pickle Fork
1 Sugar Spoon
1 Saucer Ladle
1 Sugar Tongs
Flatware Box H4.5" x D18" x D12"

Condition: Good

Request Price BIRKS Louis XV Sterling Silver Flatware - 12 Place Settings +
×