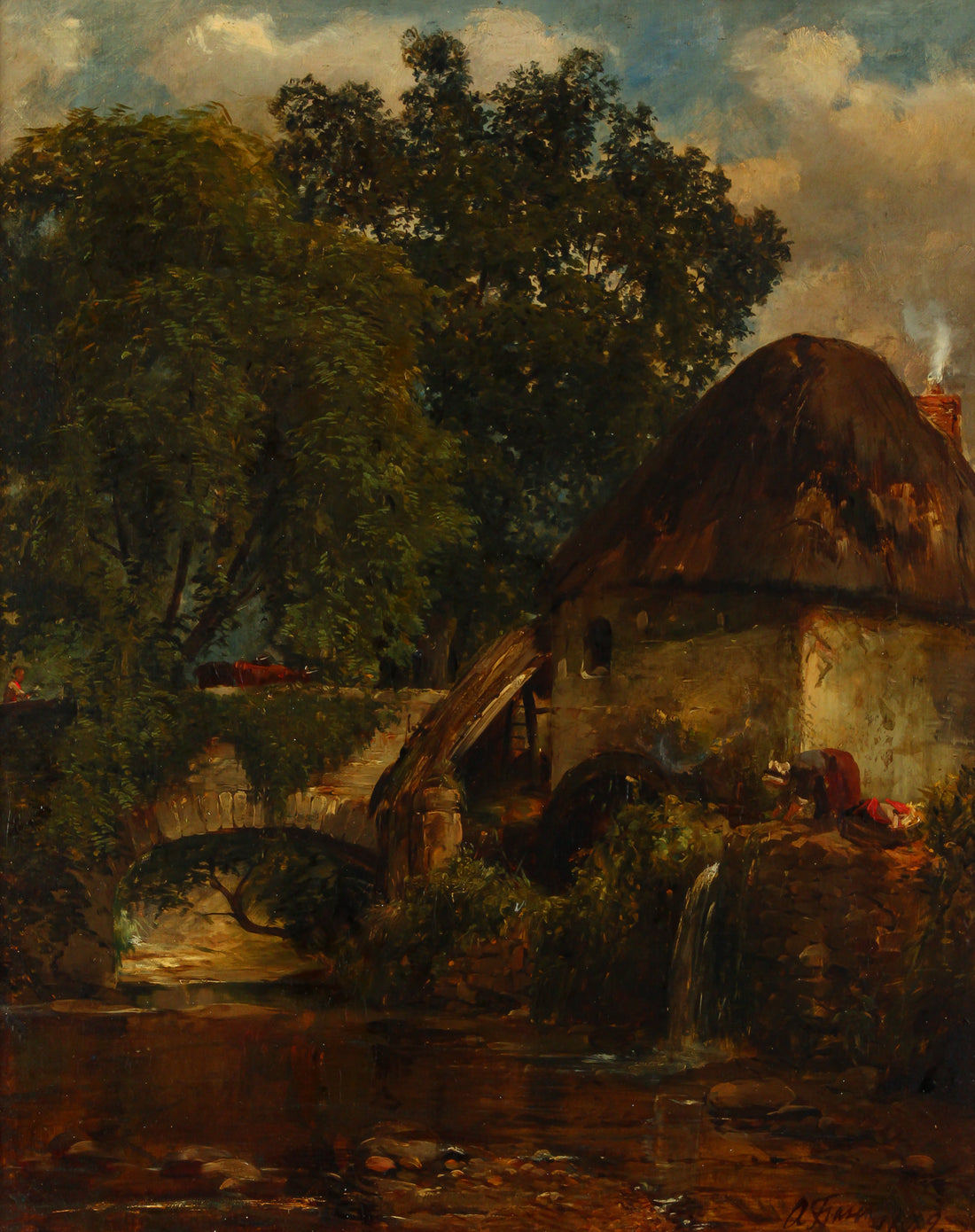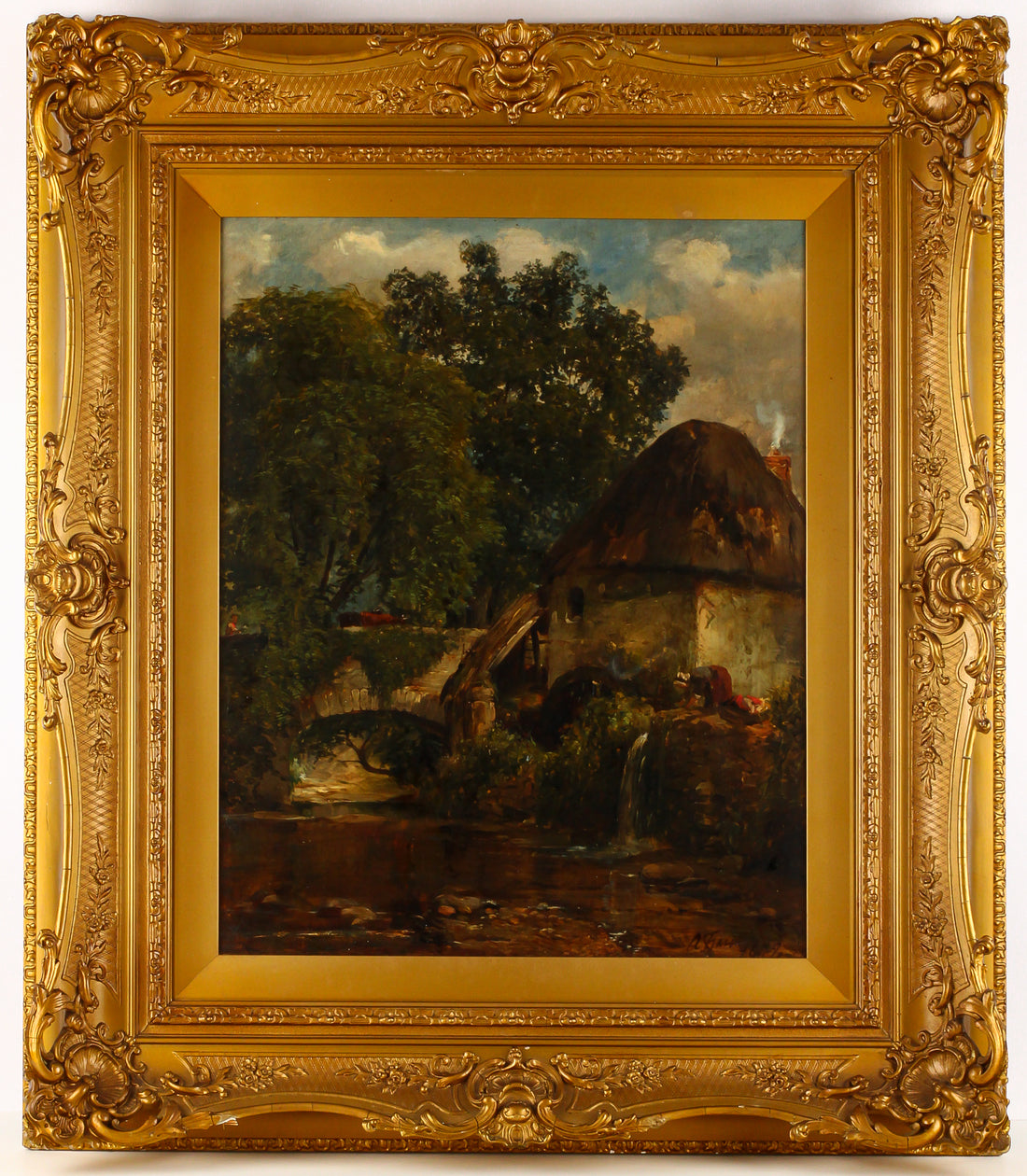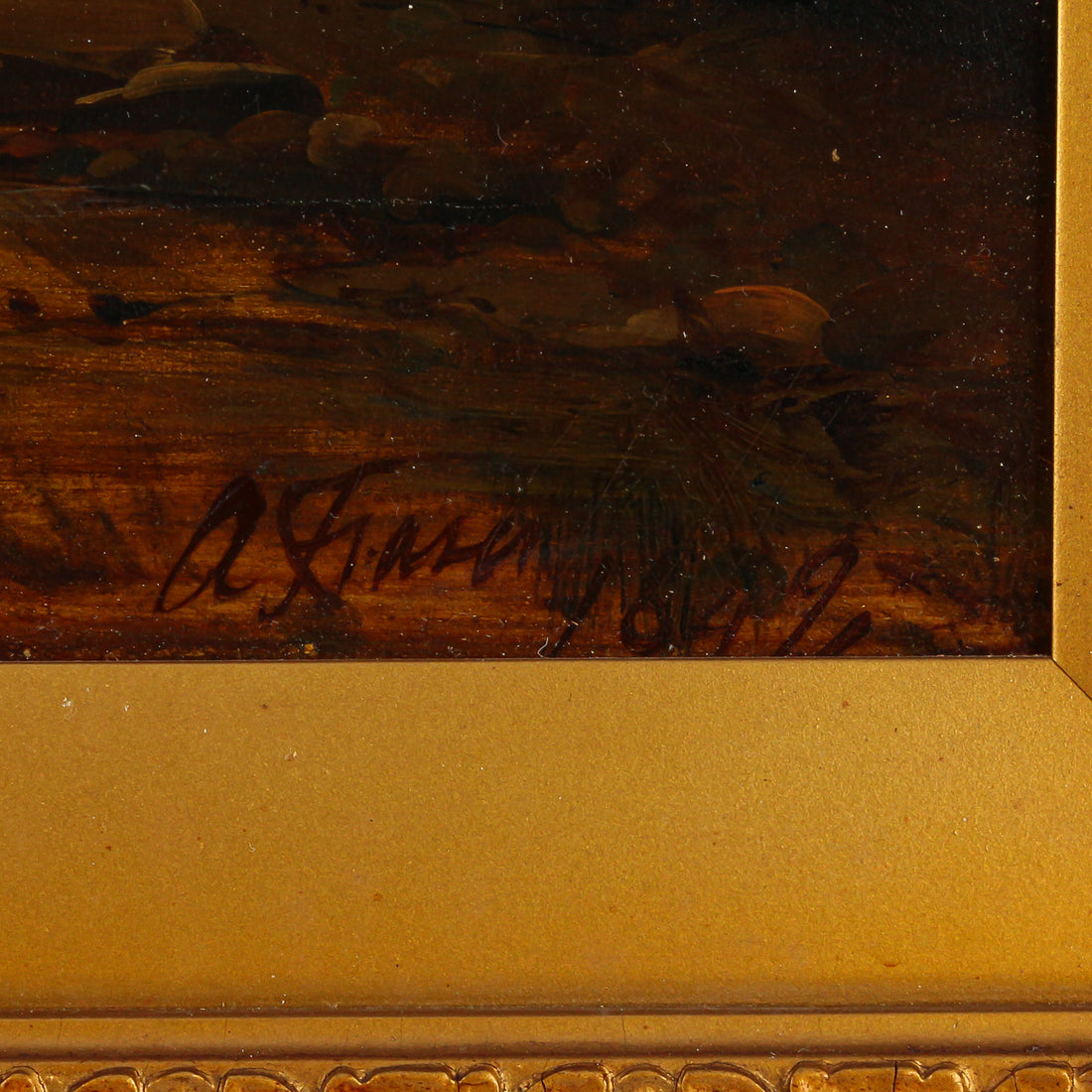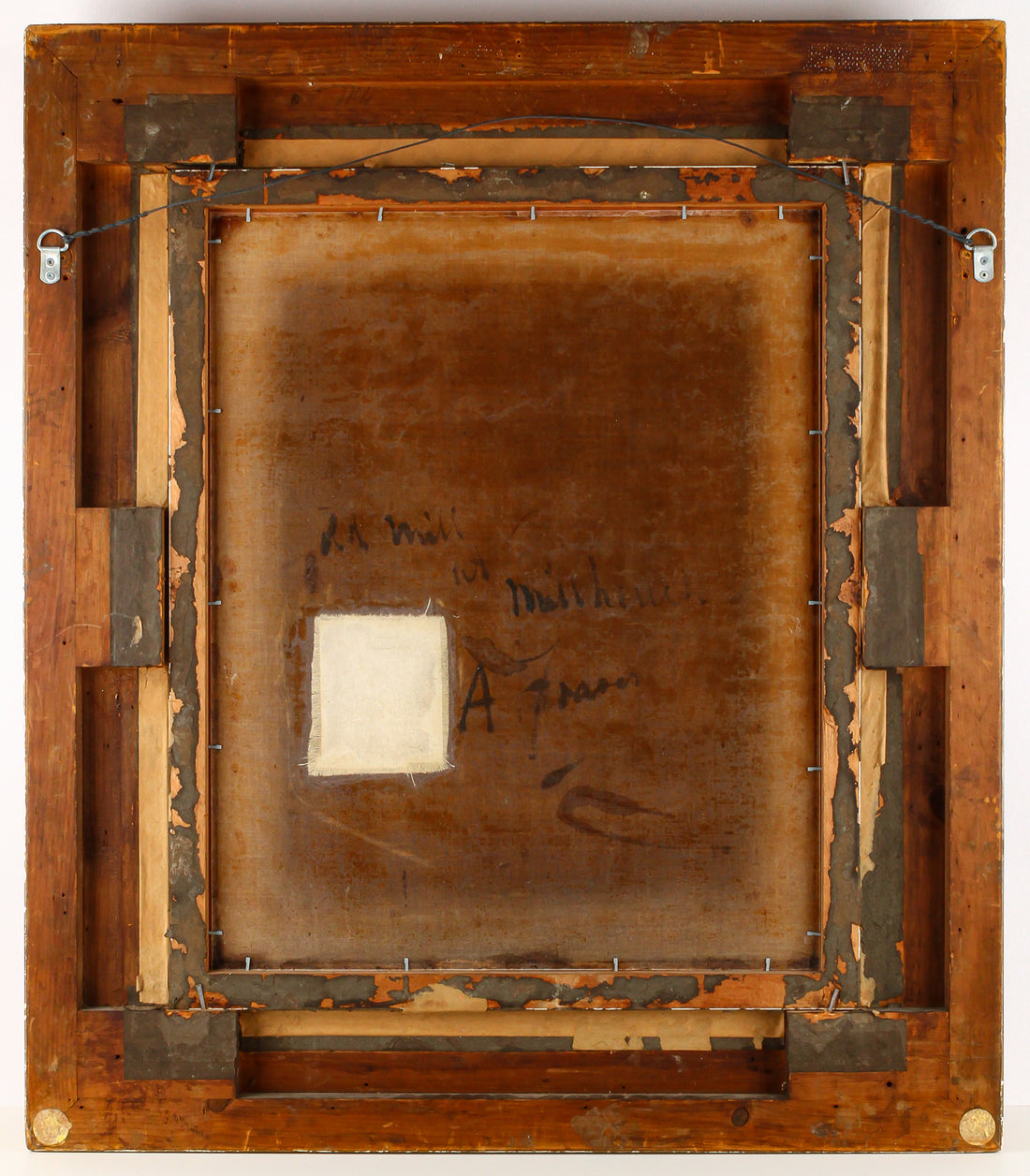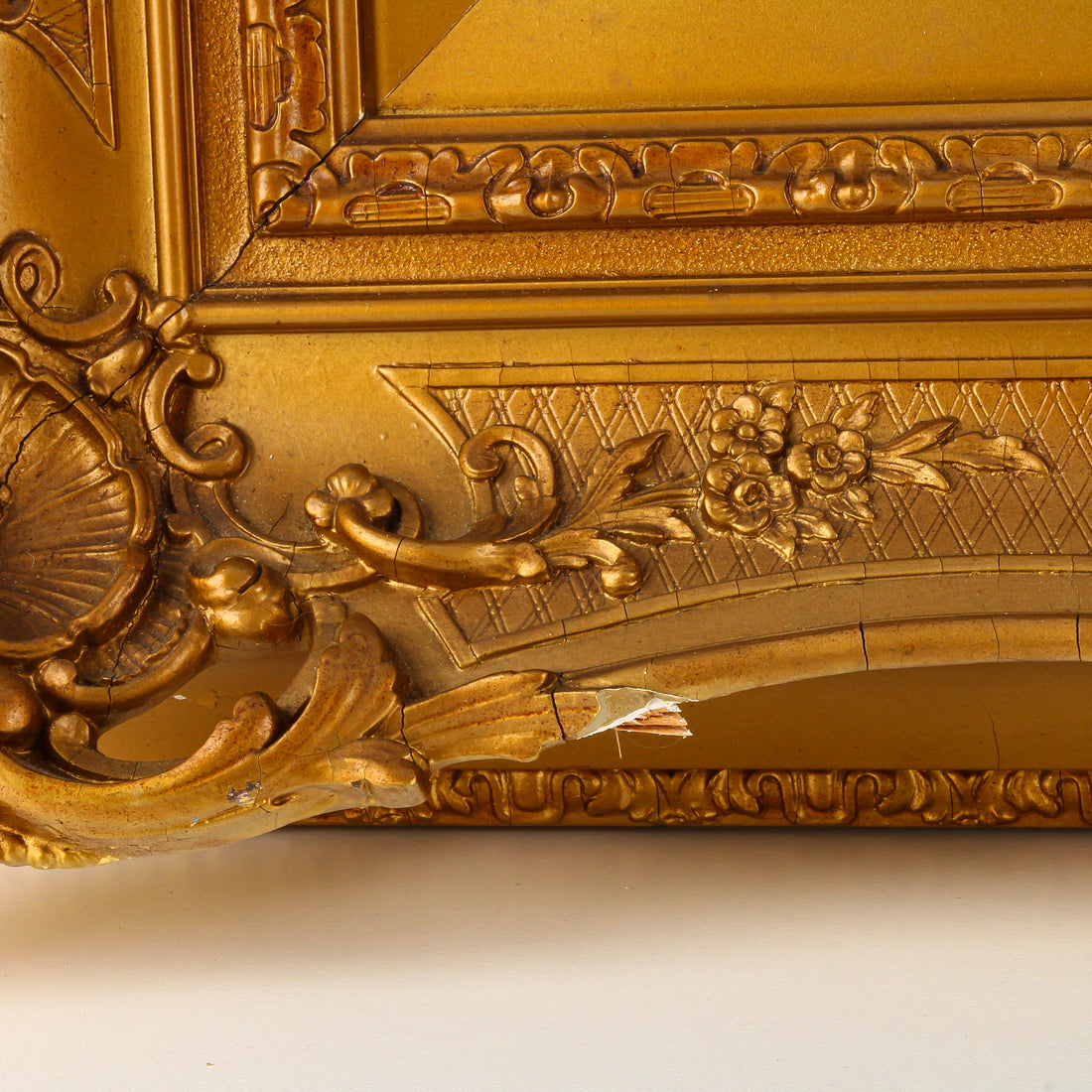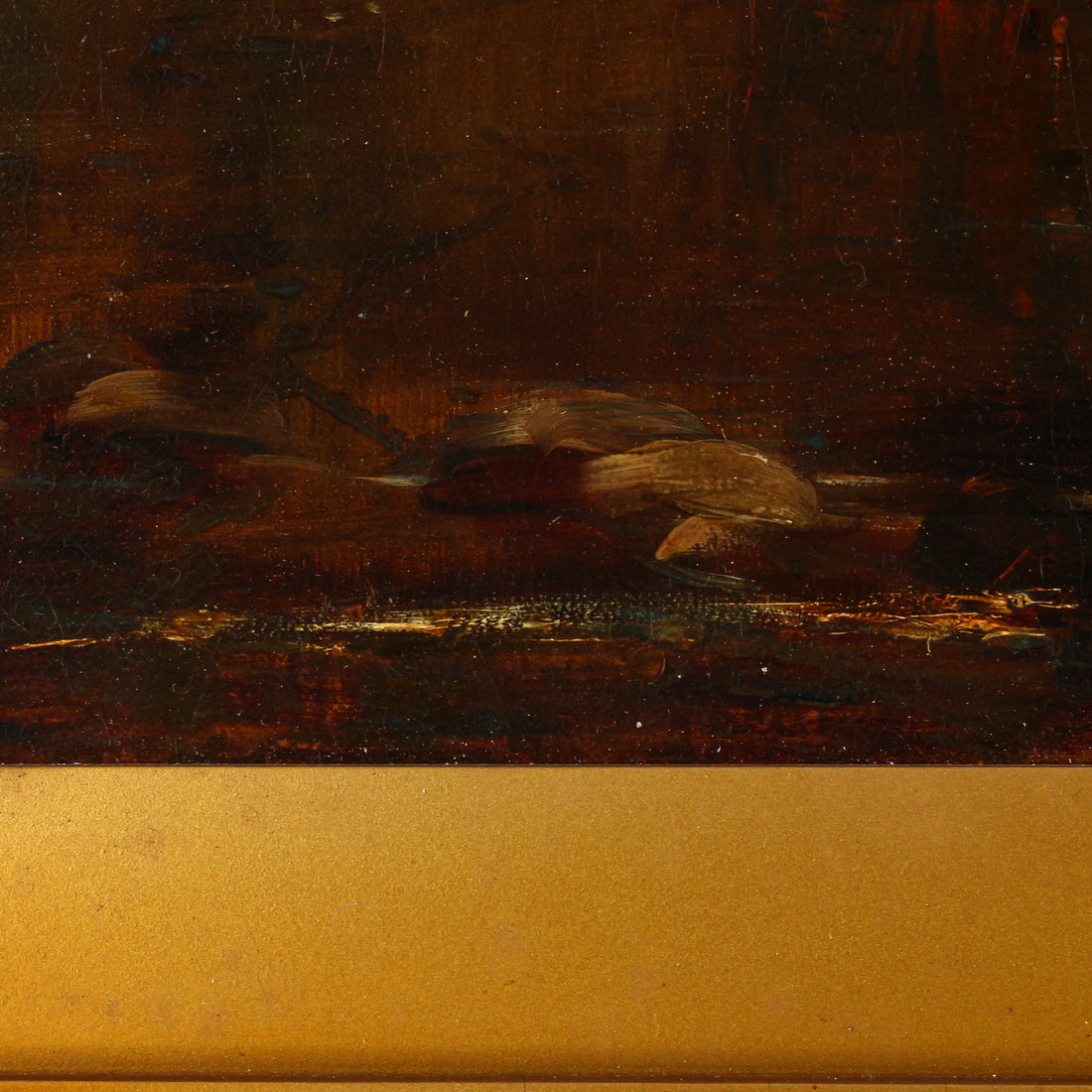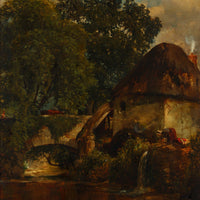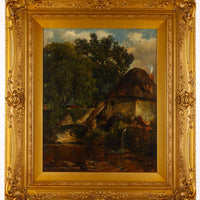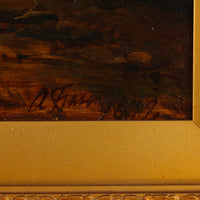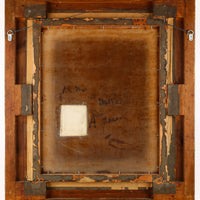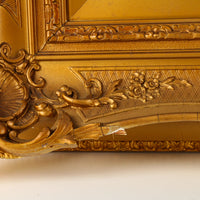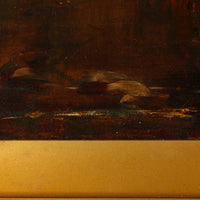 Alexander Fraser - "Old Mill" - Oil on Canvas
E11230-007
This lovely piece of art by Scottish artist Alexander Fraser is an oil on canvas painting titled "Old Mill". In addition to its dark, rich colouring, it is signed and dated illegibly on the bottom right corner with its title and location signed on the verso. For added protection, a lucite sheet covers the back of the painting.
Alexander Fraser, Scottish (1827-1899)
Interior Measurement: H25" x W19" 

Including Frame: H37" x W32"

Condition: Fair (Canvas Repaired & Overpainted)

Request Price Alexander Fraser - "Old Mill" - Oil on Canvas
×