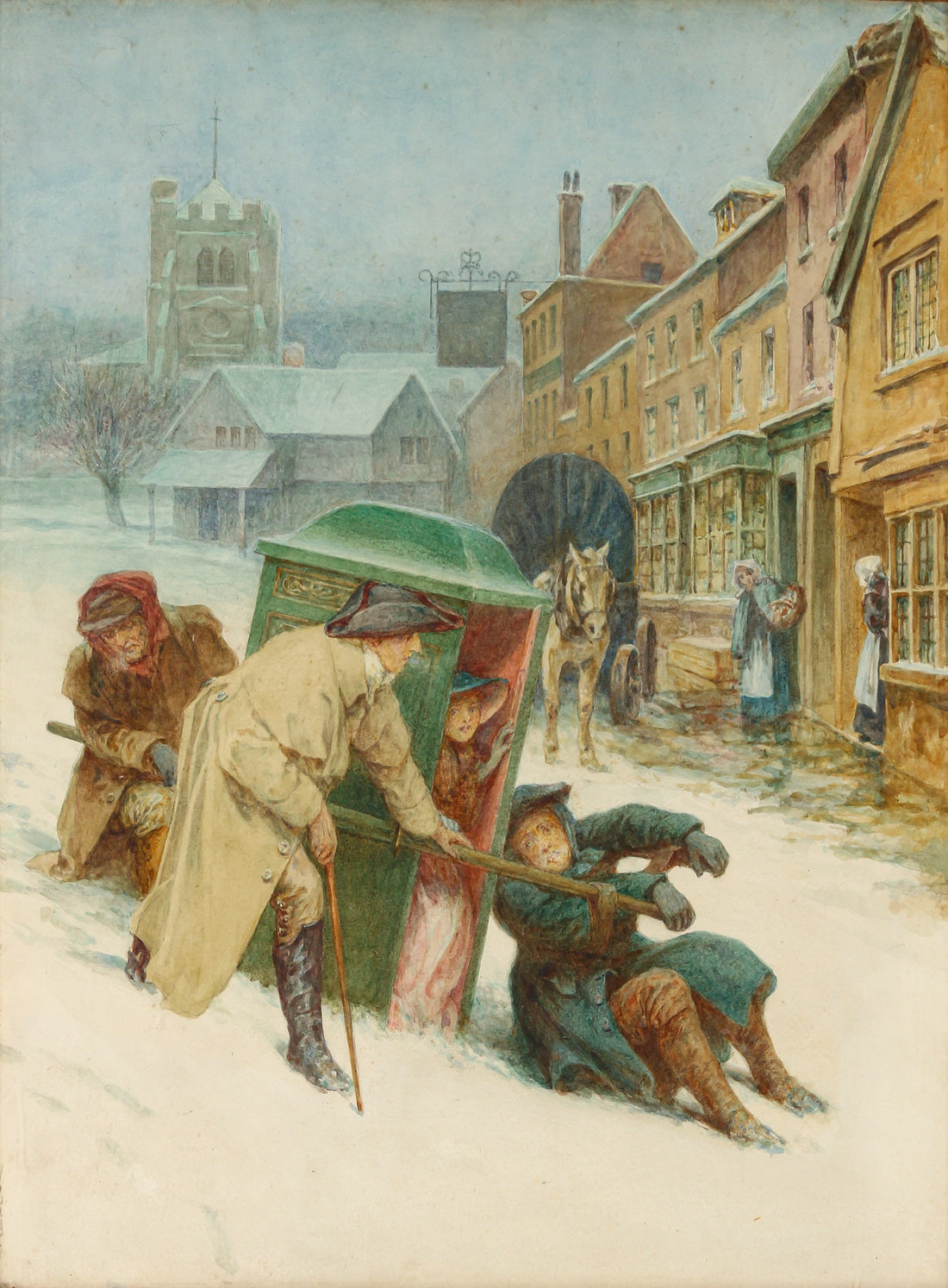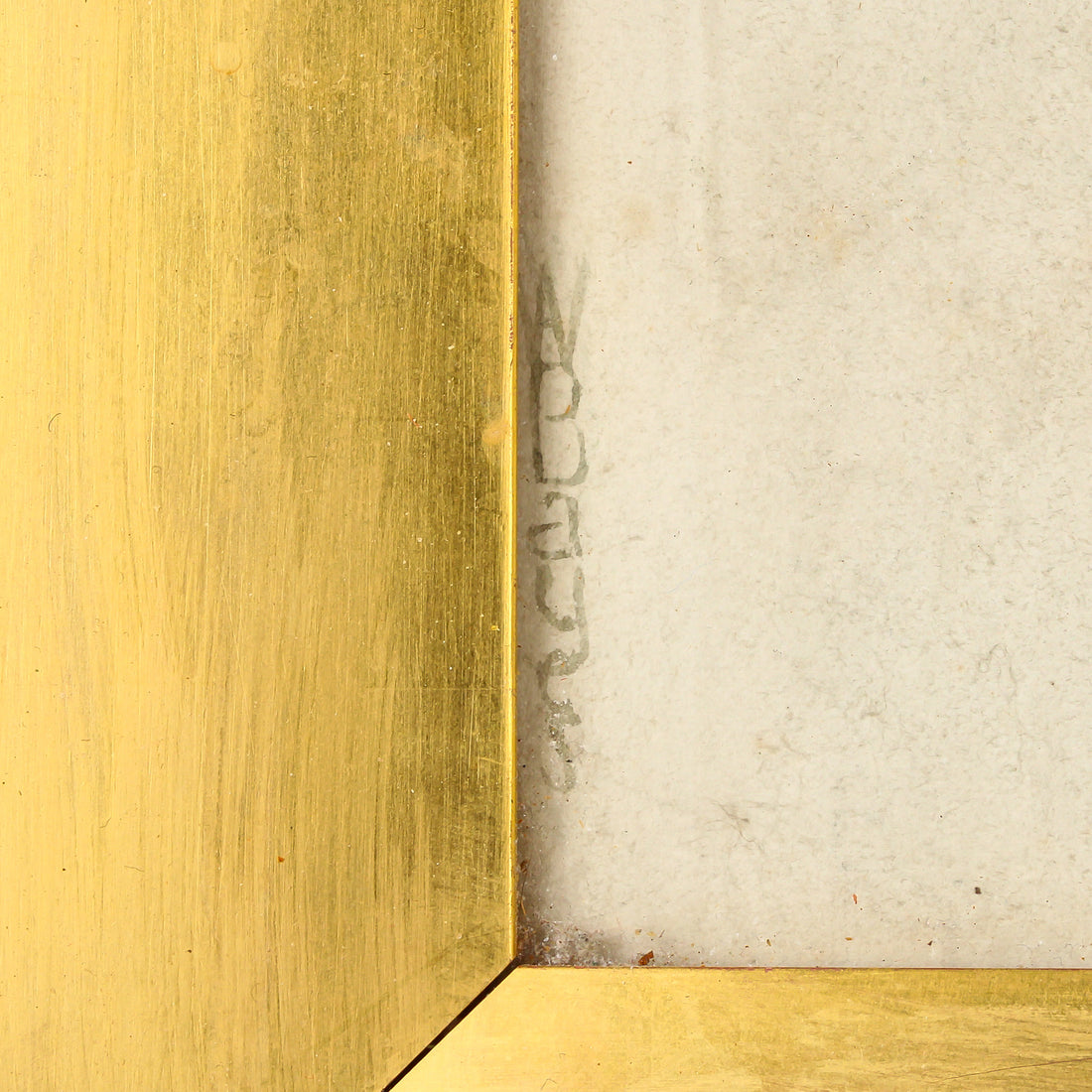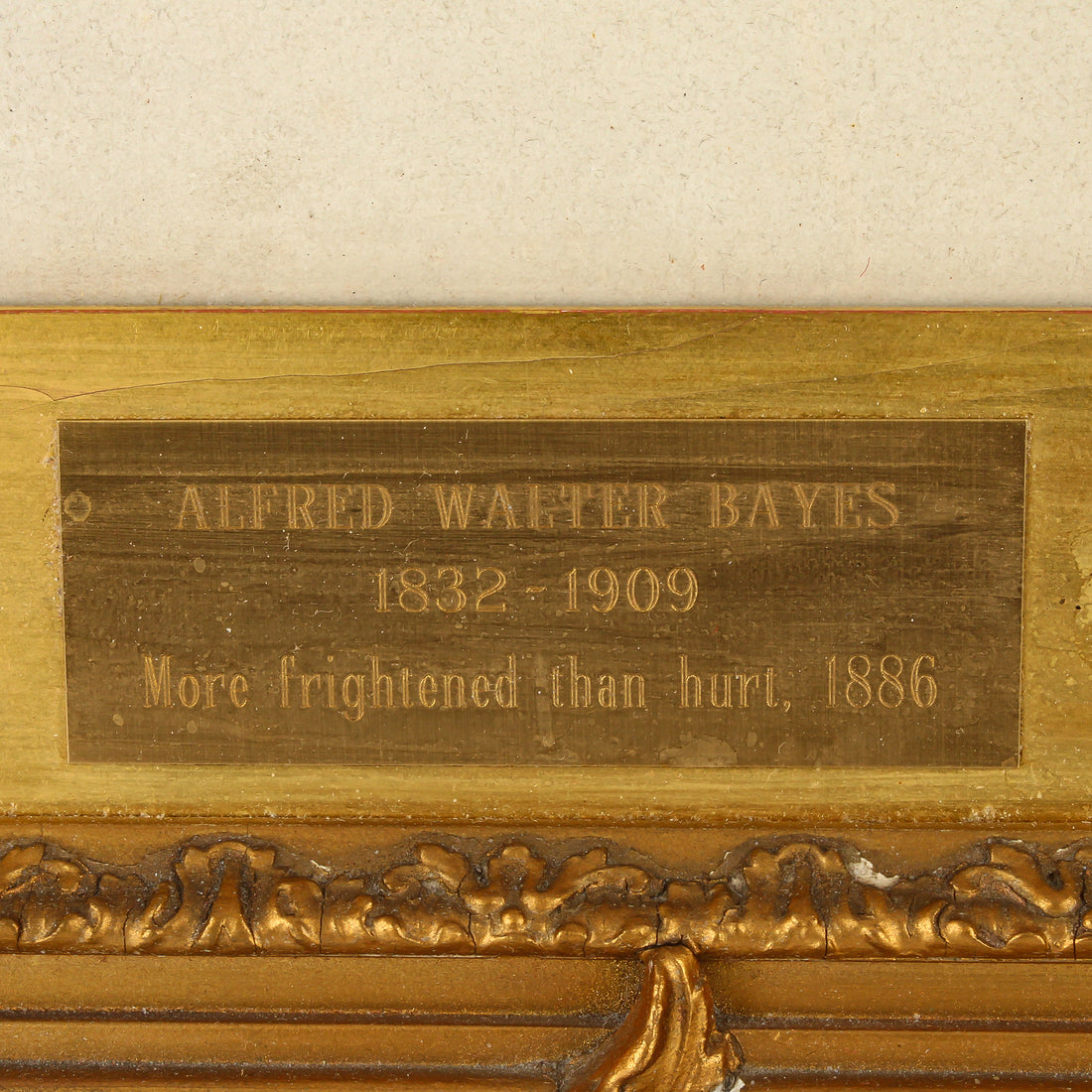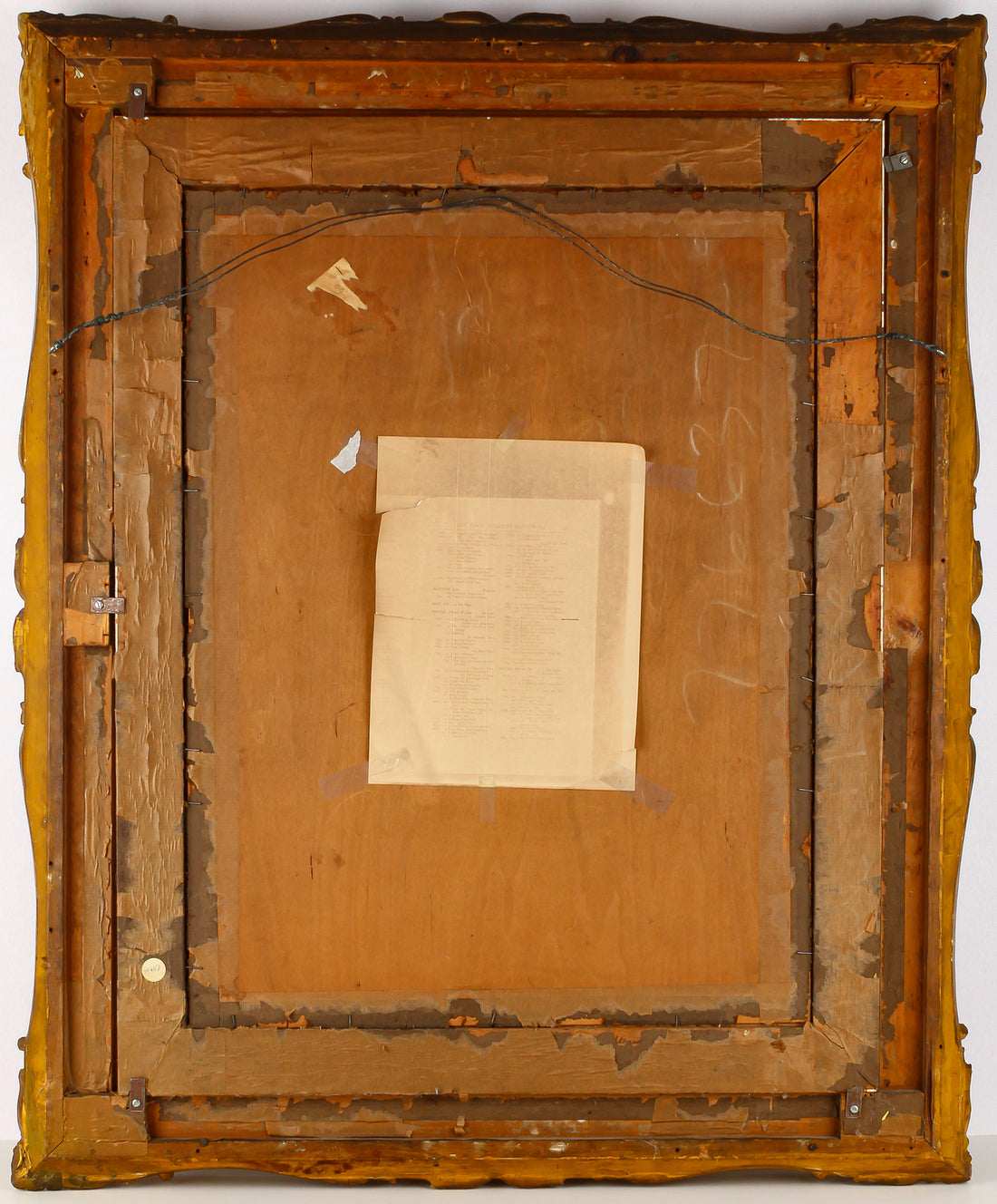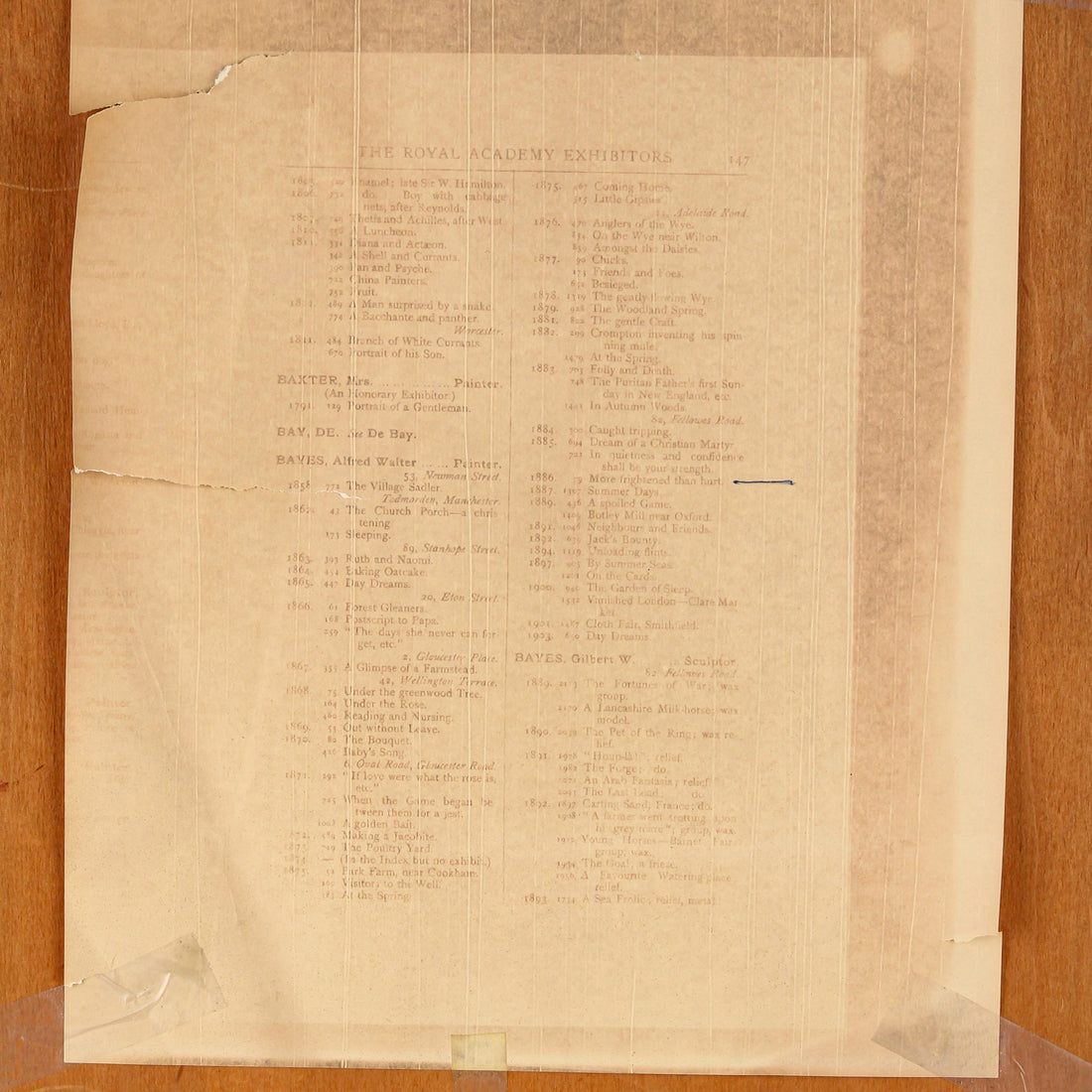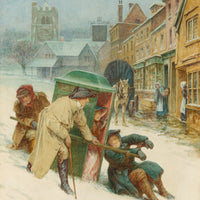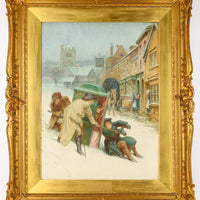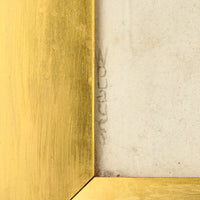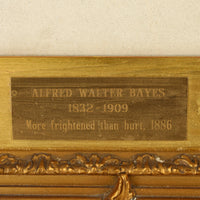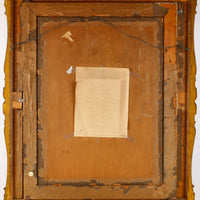 Alfred Walter Bayes - "More Frightened Than Hurt" - Watercolour on Paper
H11118-001
This vivid watercolour on paper by English artist Alfred Walter Bayes captures an unfortunate sedan chair accident. Signed on the lower left, the artwork showcases Bayes' characteristic combination of realism and drama, drawing the viewer in to the scene. A great addition to any collection.
Alfred Walter Bayes, English (1832-1909)
Interior Measurement: H26" x W19" 
Including Frame: H37" x W31"
Condition: Good (Minor Damage and Repairs to Plaster Frame)

Request Price Alfred Walter Bayes - "More Frightened Than Hurt" - Watercolour on Paper
×