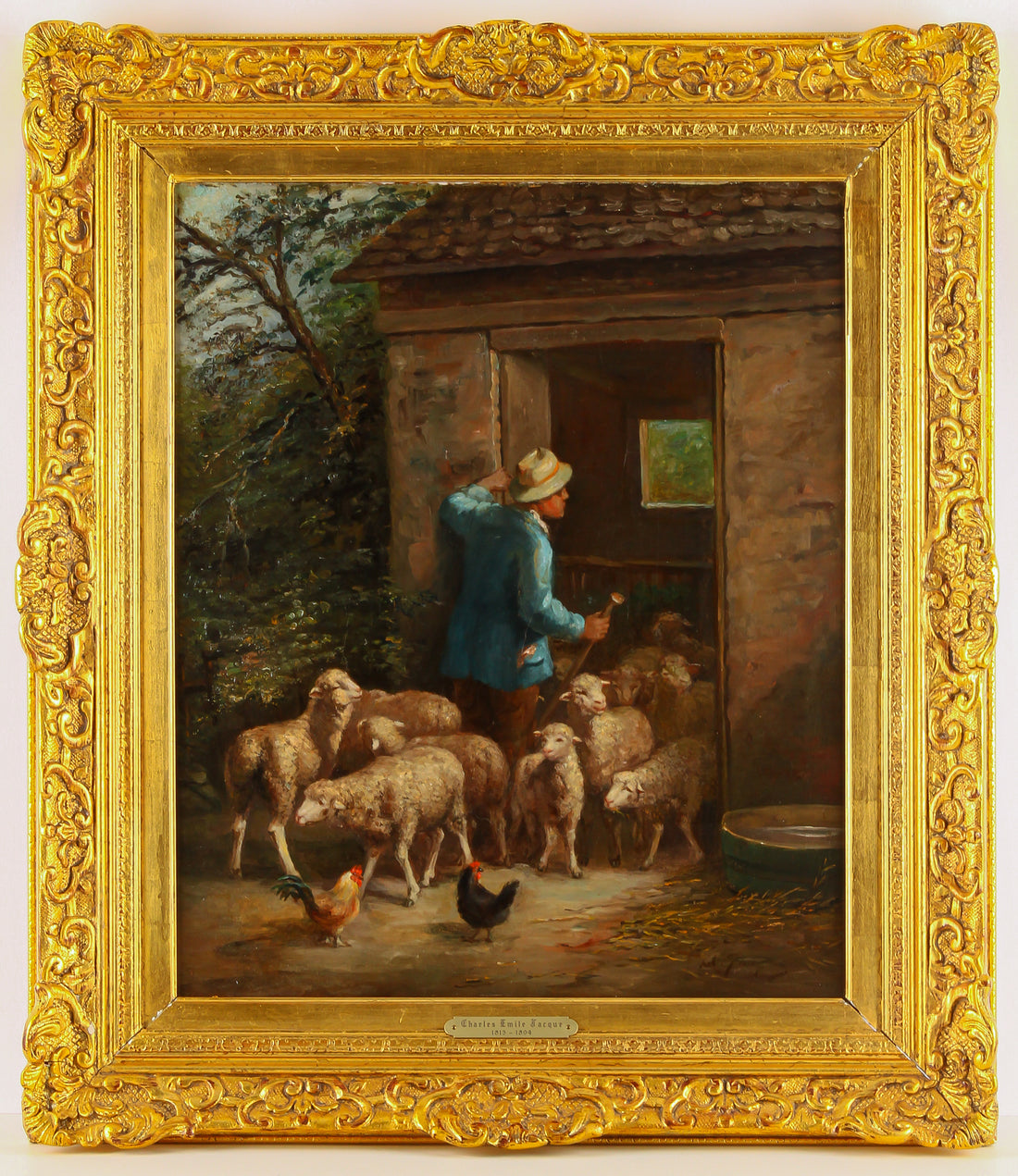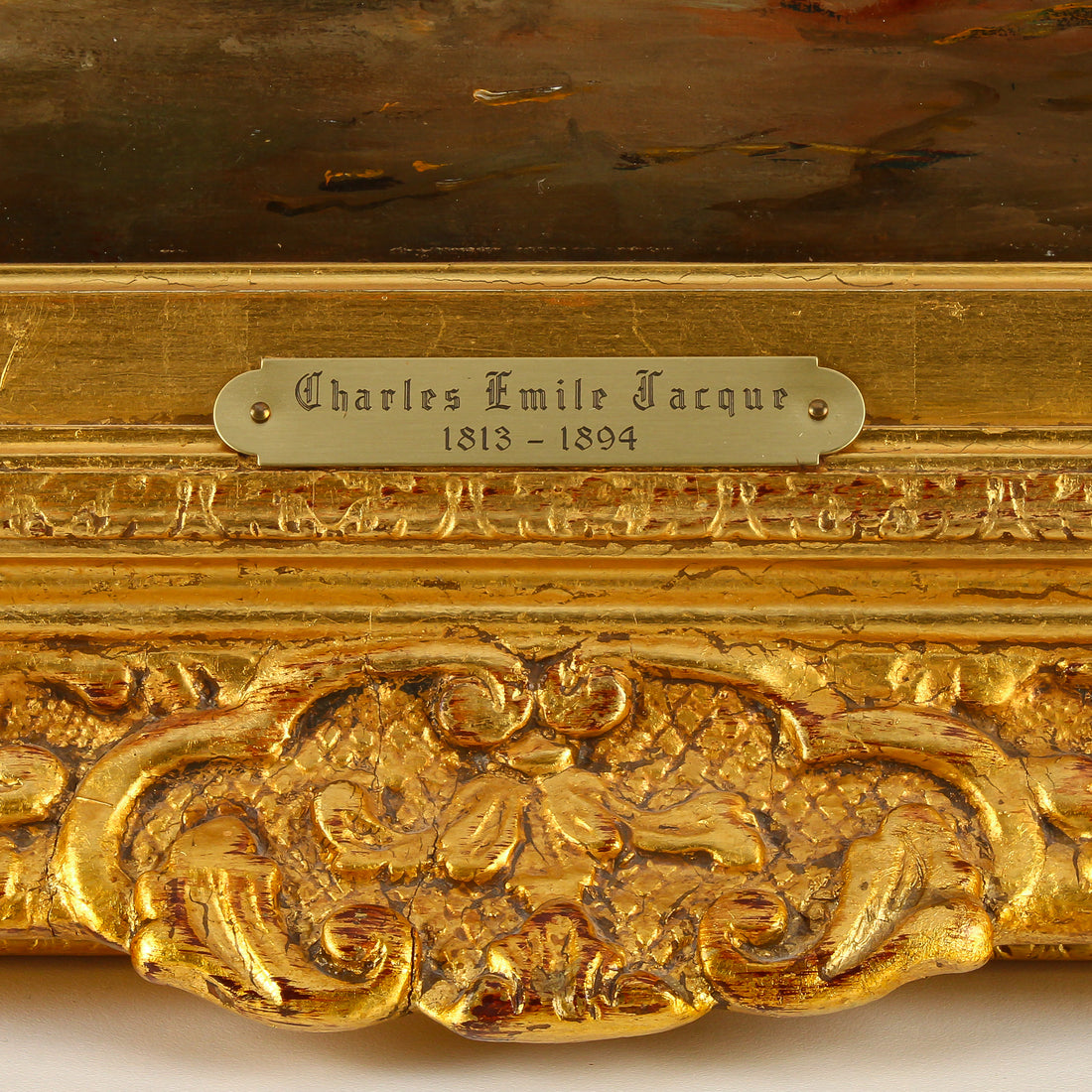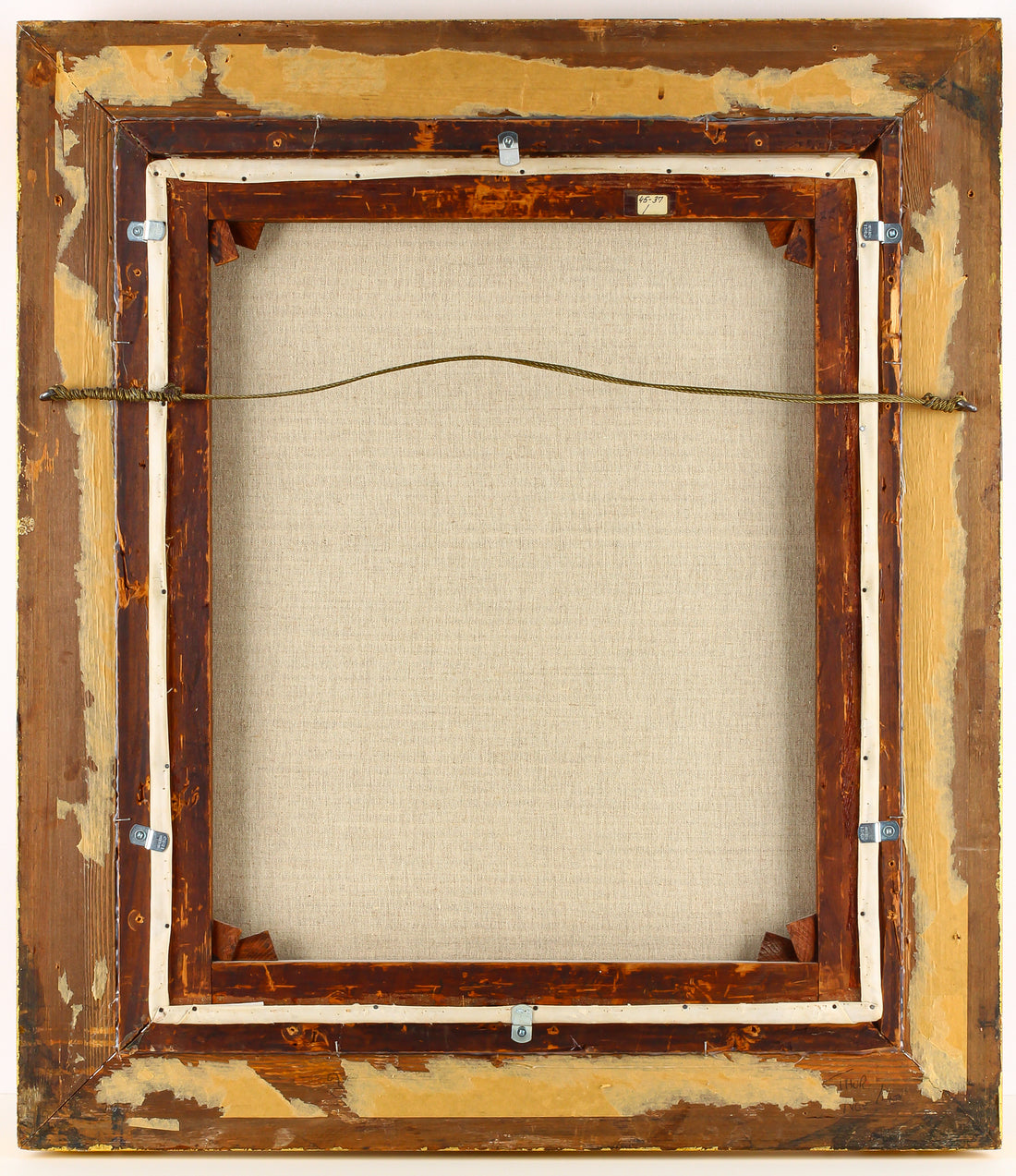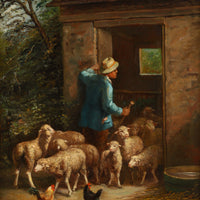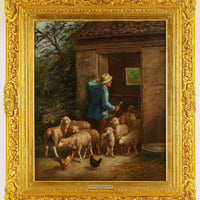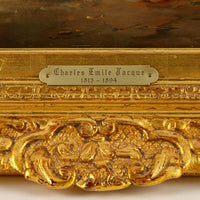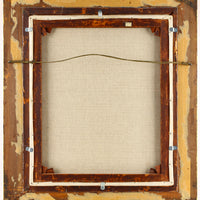 Attributed to Charles-Émile Jacque - "Shepherd and His Flock" - Oil on Canvas
B3741-101
Add a pastoral touch to your home with this delightful oil on canvas painting attributed to French artist Charles-Émile Jacque. Signed on the bottom right corner, it depicts a shepherd tending to his flock of sheep. Enjoy a timeless masterpiece of French rural life.
Charles-Émile Jacque, French (1813-1884)
Interior Measurement: H22" x W18"
Including Frame: H29" x W25"

Condition: Good (Relined, Restored, & Cleaned. Minor Craquelure. Minor Chips on Frame)

Request Price Attributed to Charles-Émile Jacque - "Shepherd and His Flock" - Oil on Canvas
×