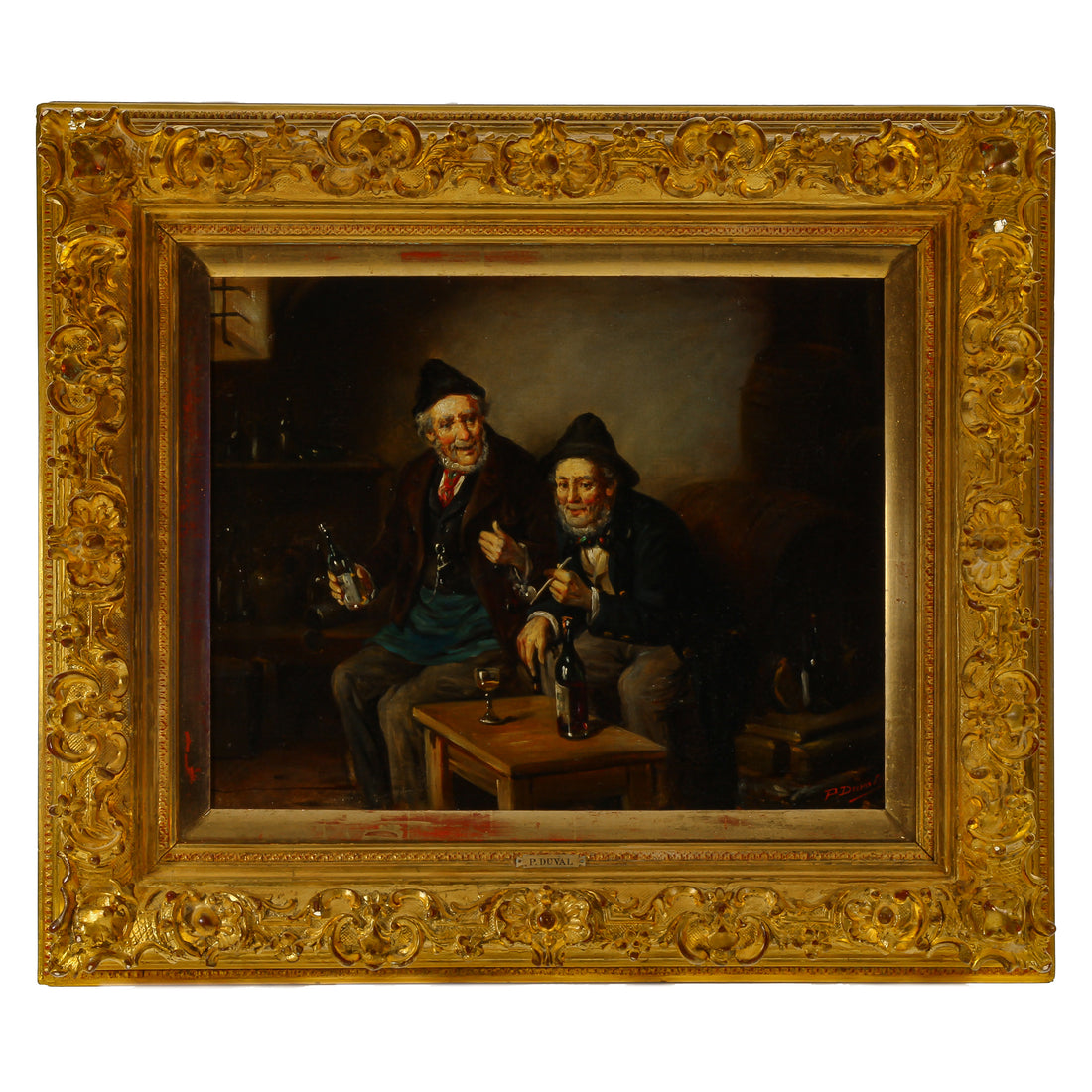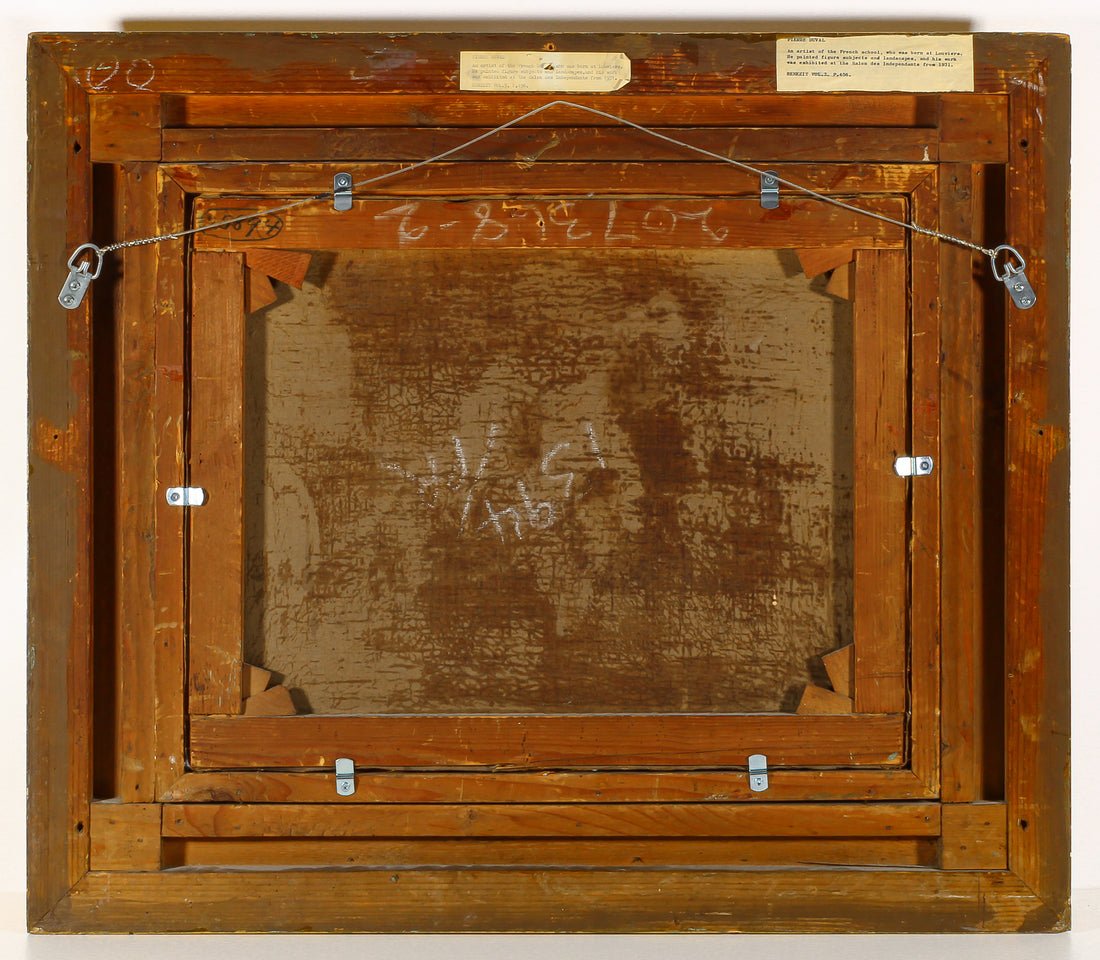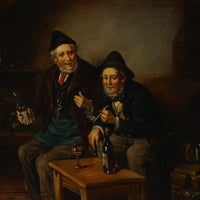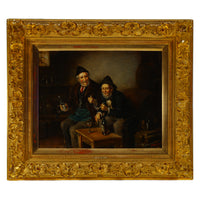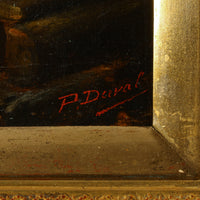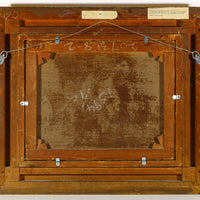 Attributed to Pierre Duval - Men with Brandy & Pipe - Oil on Canvas
B3741-113
This charming untitled oil on canvas, attributed to 18th/19th century French artist Pierre Duval, captures a convivial scene of two men enjoying brandy and a pipe. The artwork, with its gilt frame, extends the dimensions for added visual appeal. Duval's signature in red adds a personal touch to this delightful portrayal of camaraderie.
Pierre Duval, French (18th/19th Century)

Interior Measurement: H16" x W20"

Including Gilt Frame: H26" x W30"

Condition: Good (Some Craquelure, Minor Chips in Plaster)

Request Price Attributed to Pierre Duval - Men with Brandy & Pipe - Oil on Canvas
×