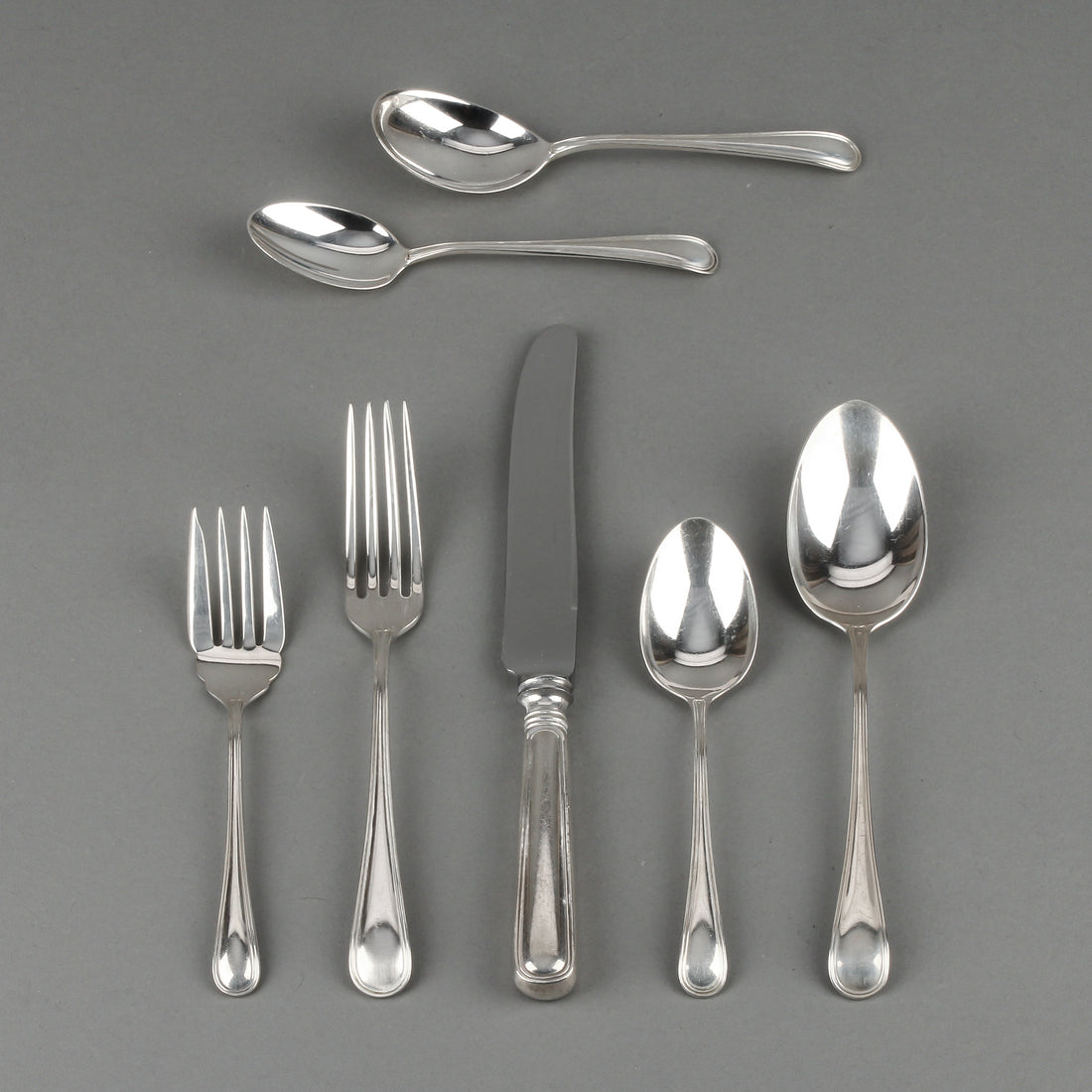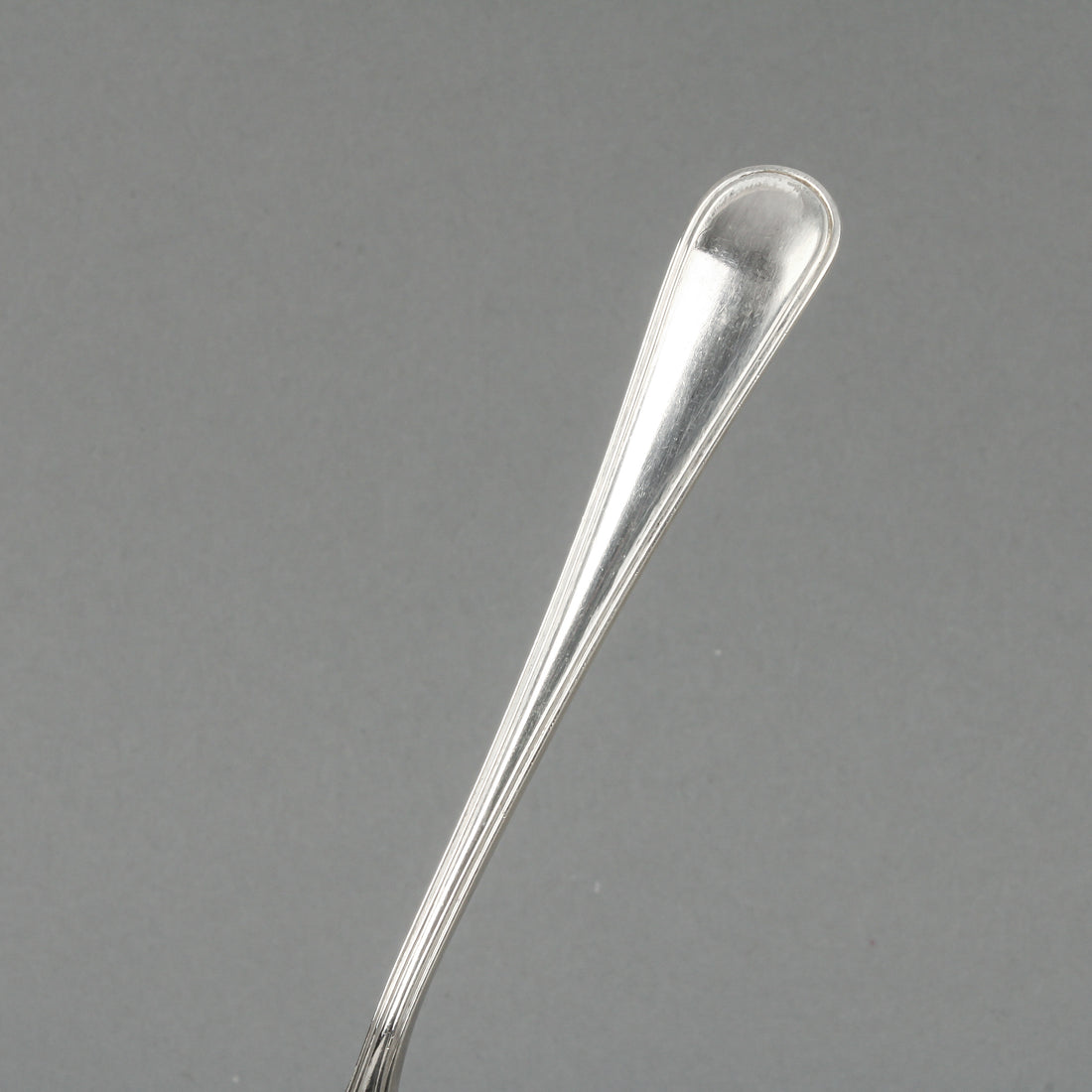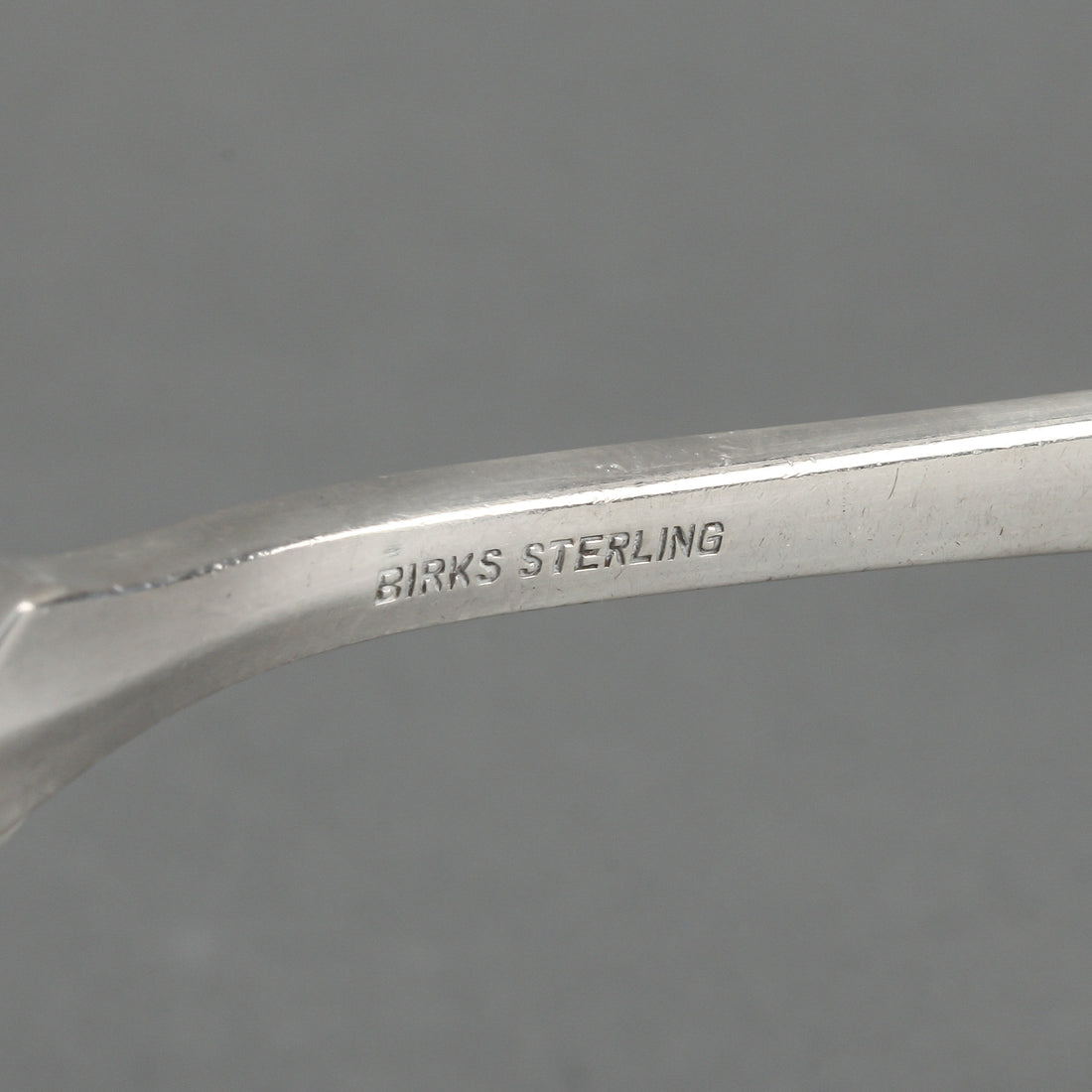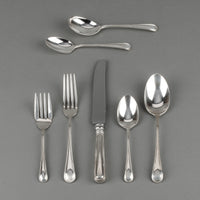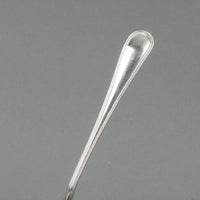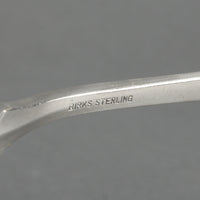 BIRKS
BIRKS Saxon Sterling Silver Luncheon Flatware - 6 Place Settings +
G11311-001
This Birks Saxon sterling silver luncheon flatware set is luxurious and sure to enhance any table setting. Its clean and classic design is timeless and sure to complement any dining room décor. Crafted from sterling silver, these pieces have been expertly designed to last a lifetime.
Set Includes:
6 Luncheon Knives L8.5"
6 Luncheon Forks L7"
6 Salad/Dessert Forks
6 Tablespoons L7"
6 Teaspoons L5.75"
7 Five O'clock Spoons L5.25"
1 Sugar Spoon

Condition: Good

Request Price BIRKS Saxon Sterling Silver Luncheon Flatware - 6 Place Settings +
×