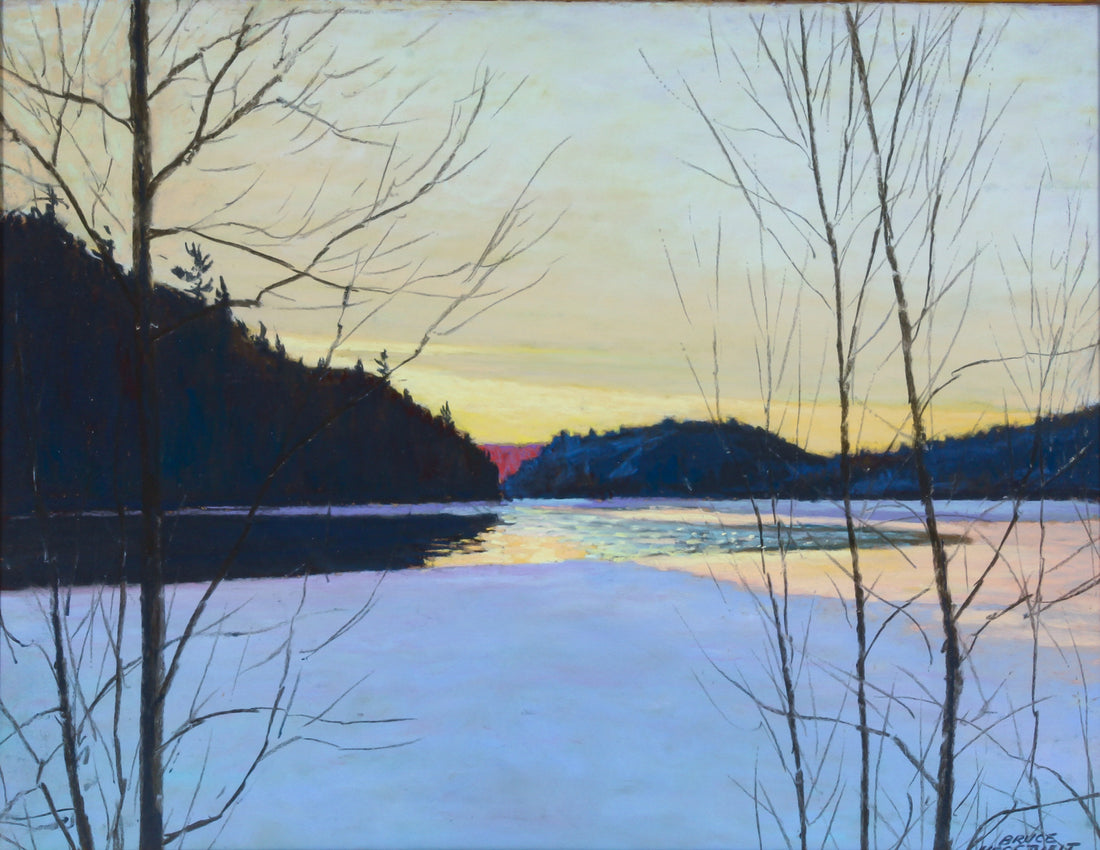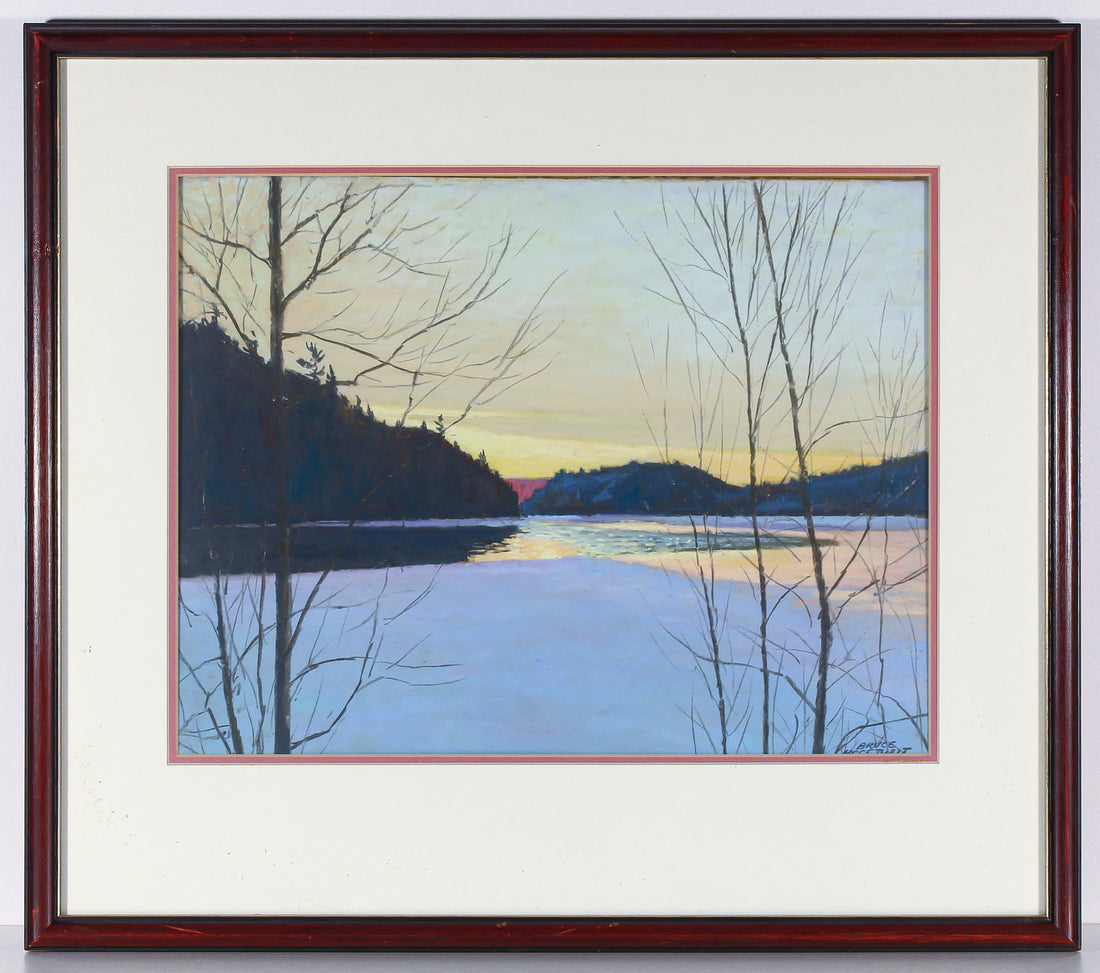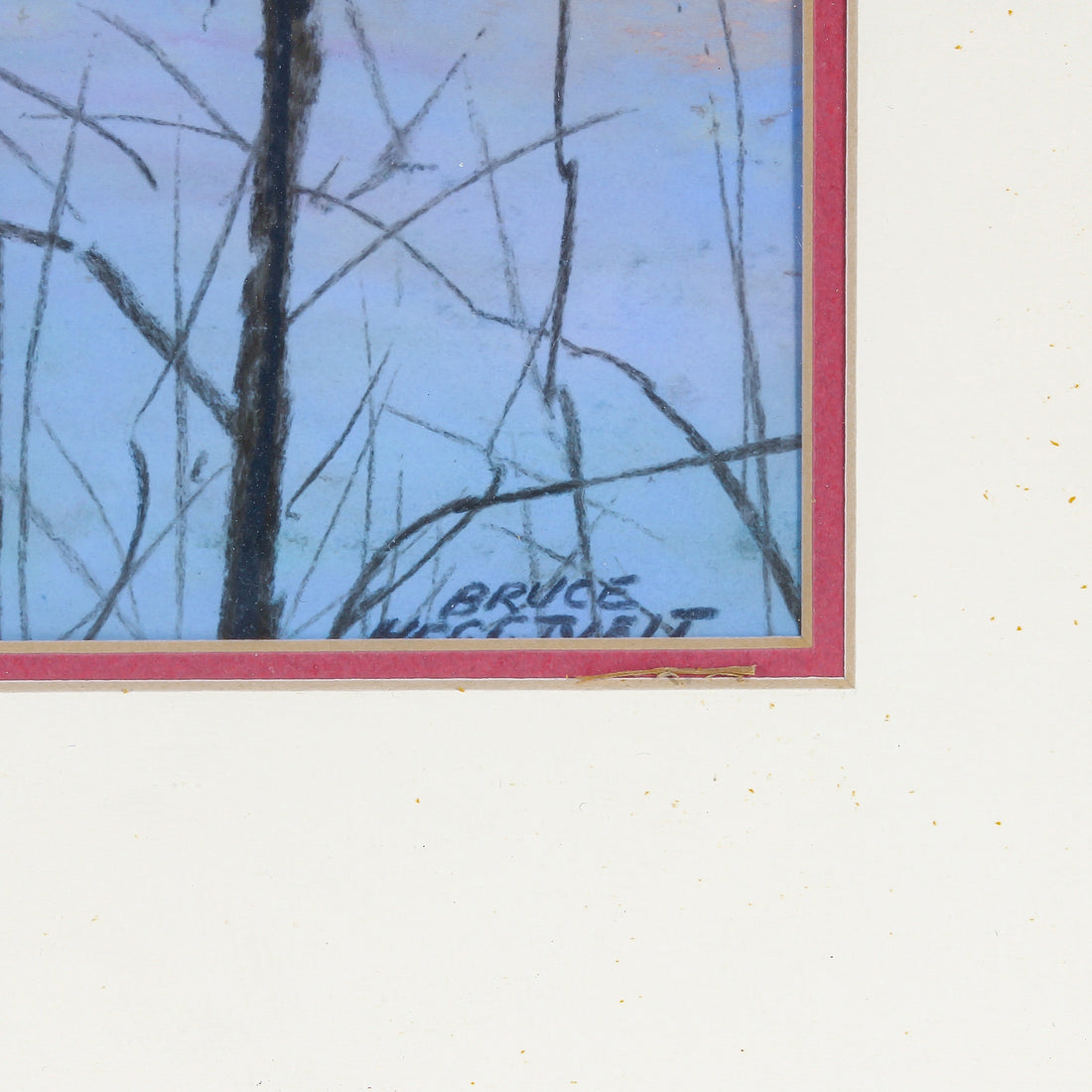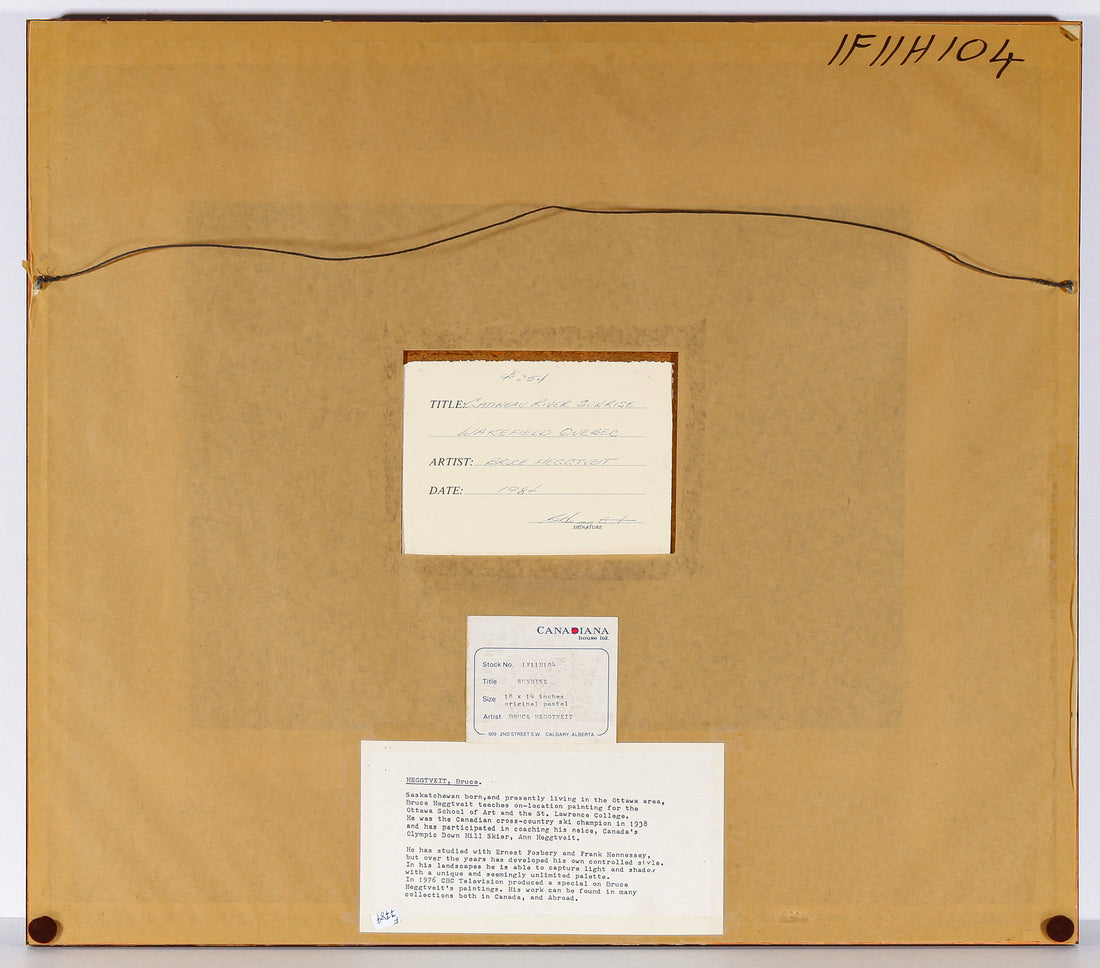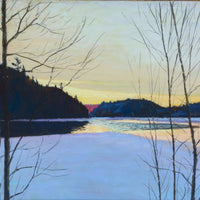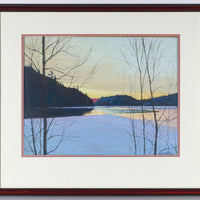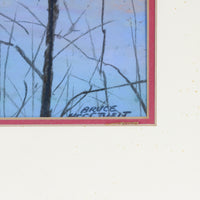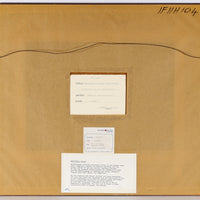 Bruce Heggtveit - "Gatineau River Sunrise" - Oil Pastel on Paper
F7789-049
"Gatineau River Sunrise" by Canadian artist Bruce Heggtveit is an oil pastel on paper, signed and dated on the back of the piece. This beautiful artwork showcases a breathtaking ray of sunlight on a cold winter morning, featuring a frozen section of the Gatineau River. Its signature bottom right corner adds a touch of authenticity to this stunning piece.
Bruce Heggtveit, Canadian (1917-2003)
Interior Measurement: H14" x W18" 
Including Frame: H22" x W24"

Condition: Good (Spot Marks on Mat)

Request Price Bruce Heggtveit - "Gatineau River Sunrise" - Oil Pastel on Paper
×