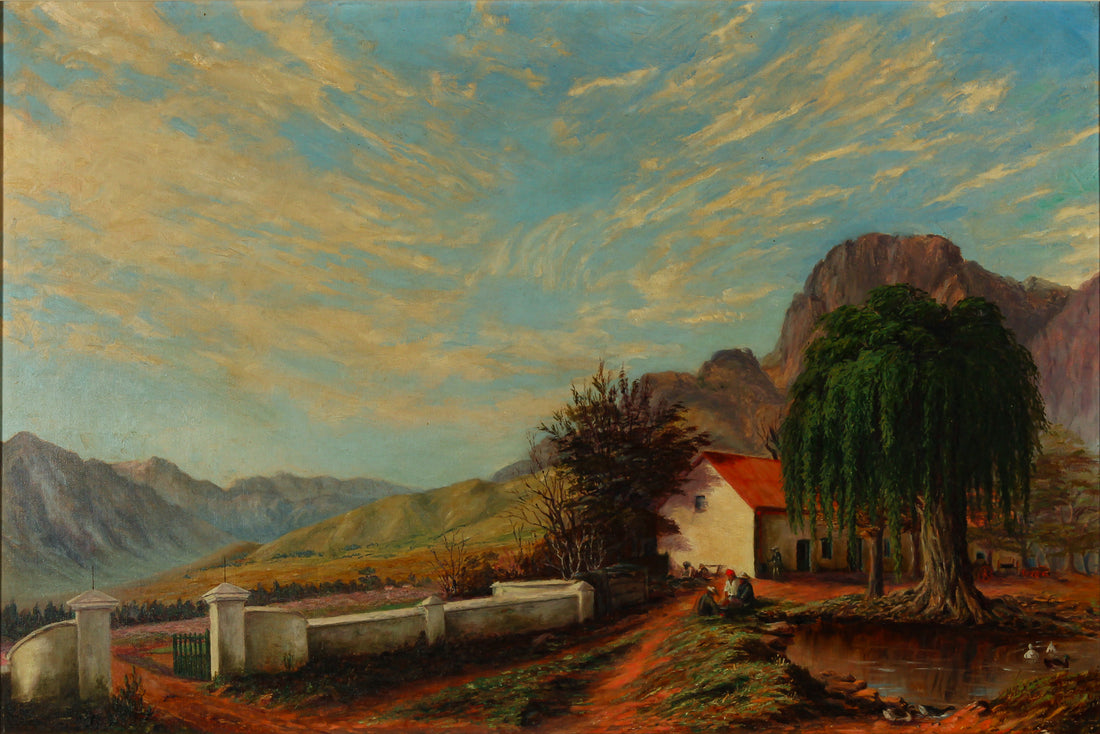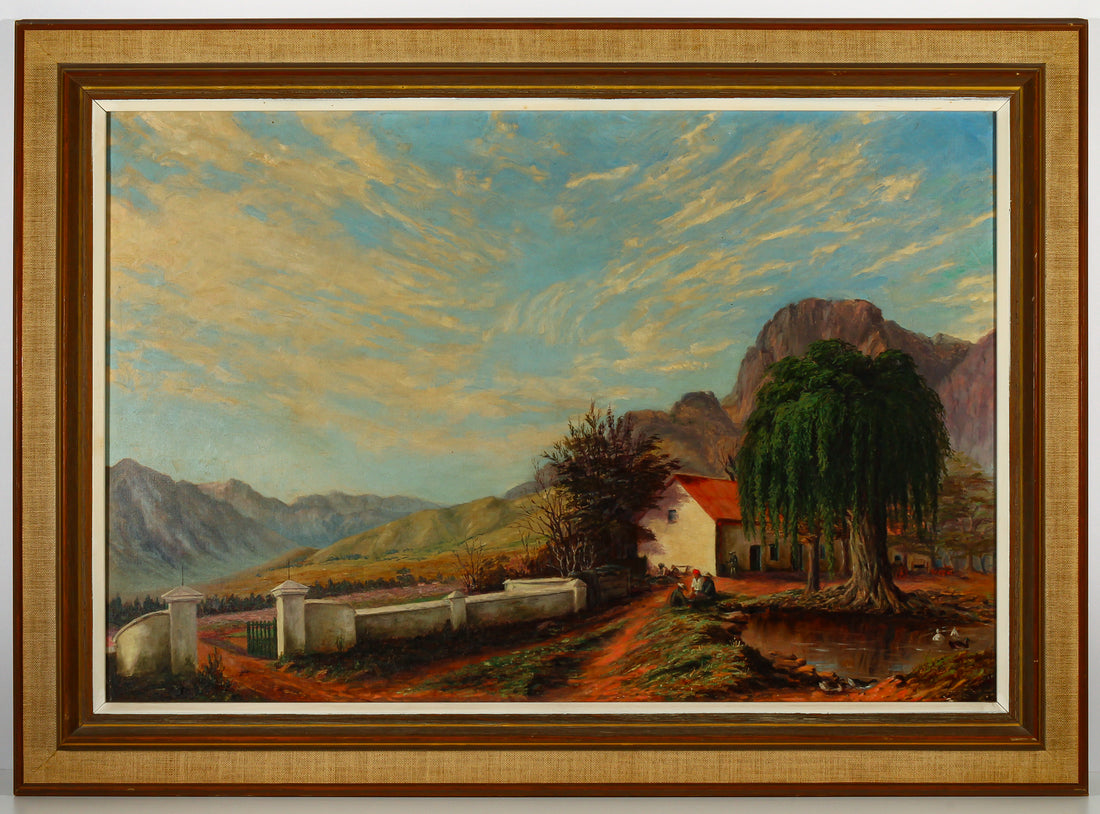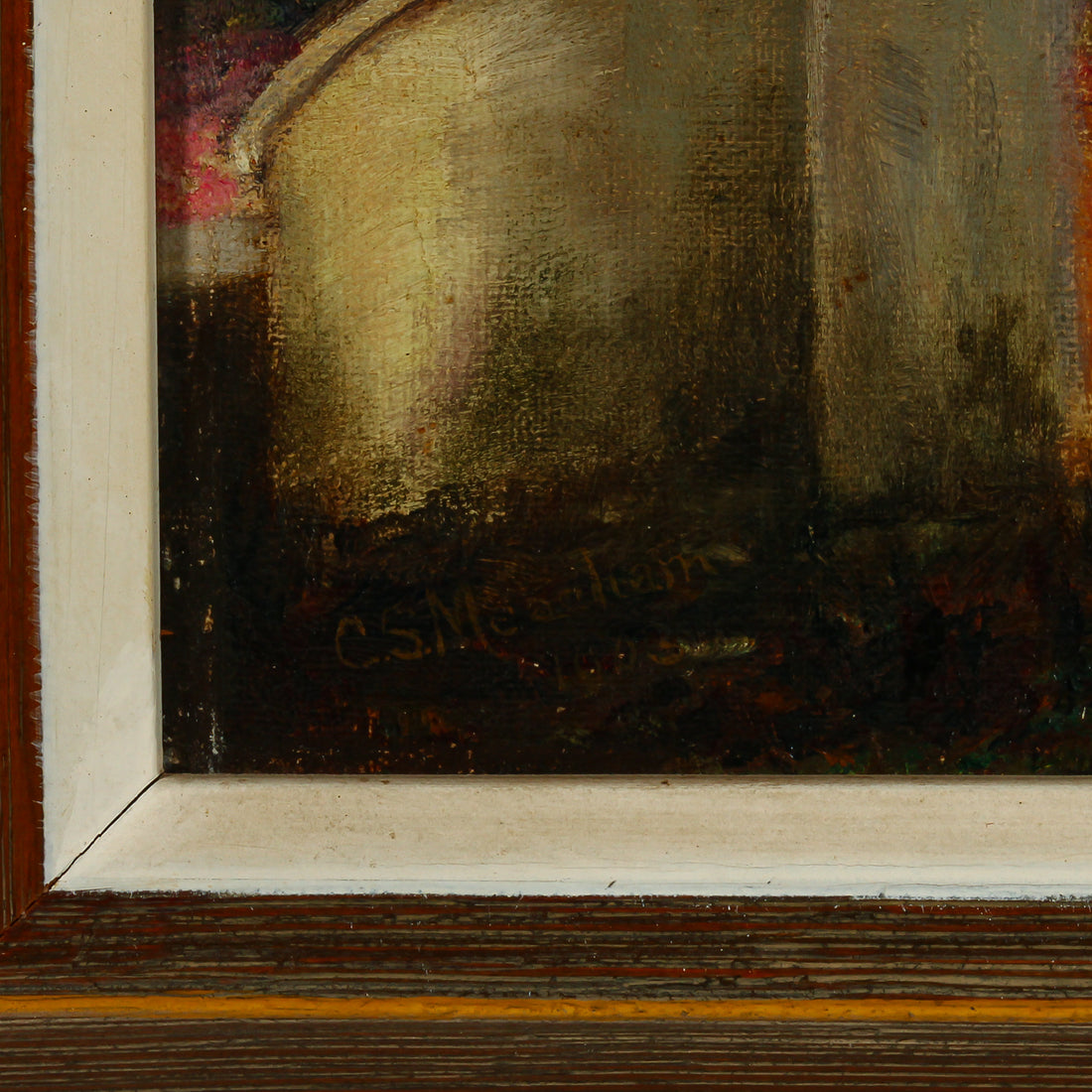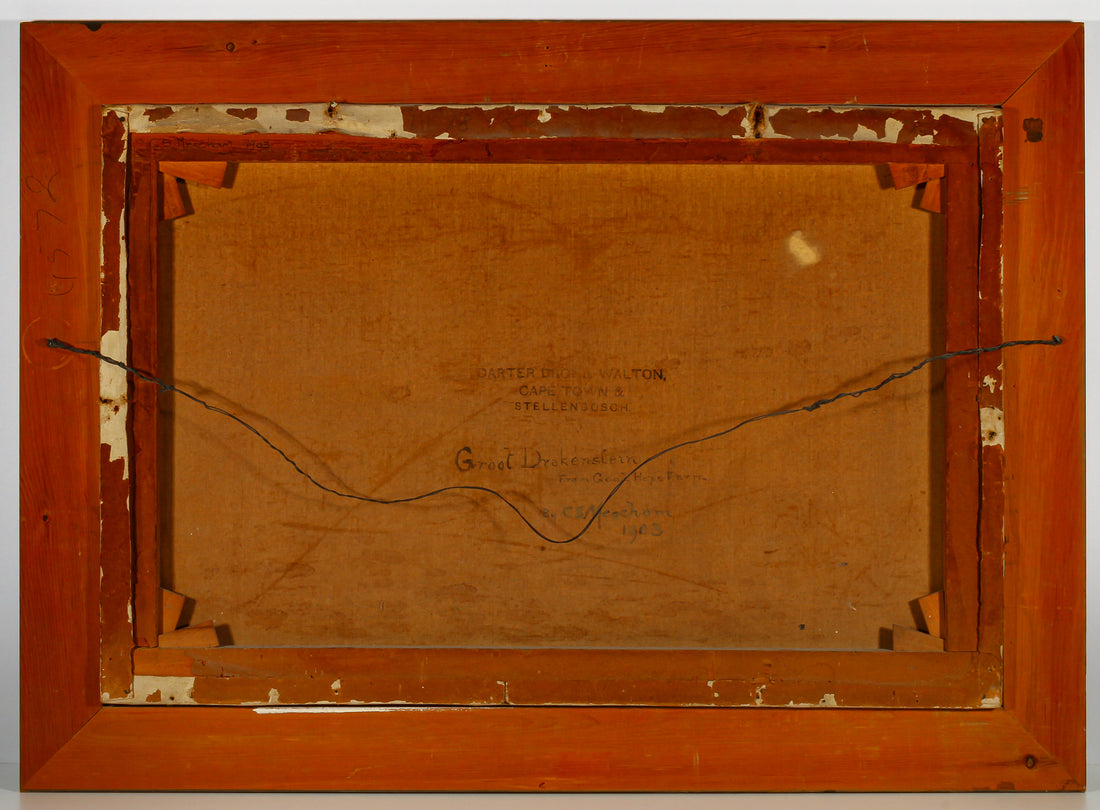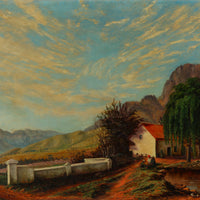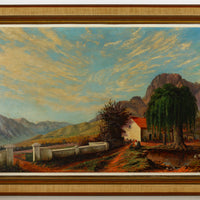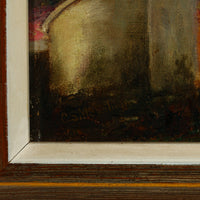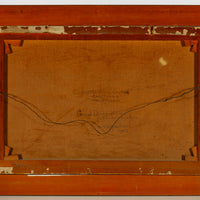 Charles S. Meacham - "Groot Drakenstein From Good Hope Farm" - Oil on Canvas
M11527-001
Add a piece of South African art to your home with this stunning oil on canvas painting from English-South African artist Charles S. Meacham. Featuring a gorgeous farming scene, it is signed, titled, and dated 1903 on the verso. The signature is located in the bottom left corner. Its unique perspective and mix of colours will be a beautiful and cultural addition to any wall.
Charles S. Meacham, English-South African (1860-1940)
Interior Measurement: H20"xW30" 
Including Frame: H26"xW35"

Condition: Fair (Canvas Repair in Upper Left Region of Sky)

Request Price Charles S. Meacham - "Groot Drakenstein From Good Hope Farm" - Oil on Canvas
×