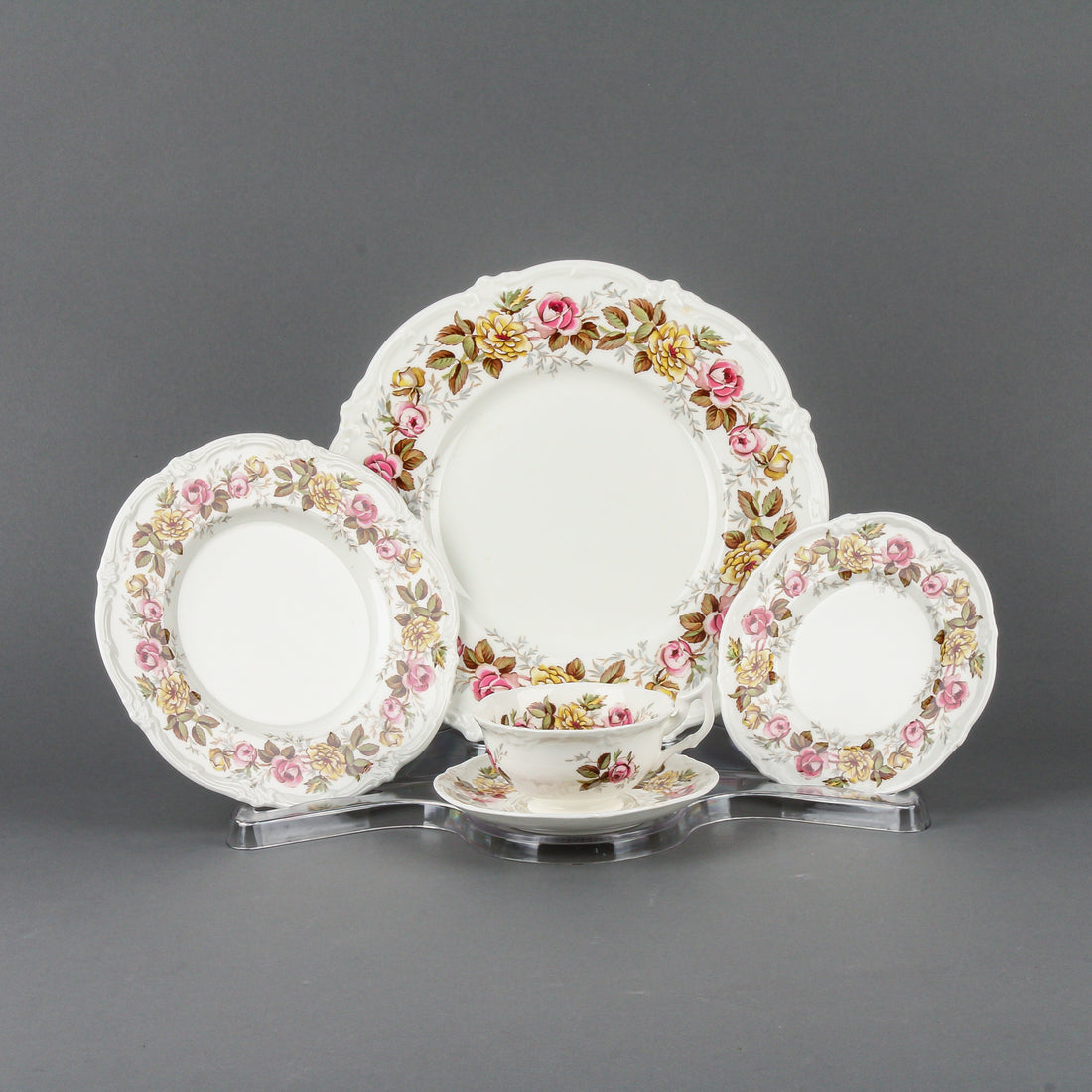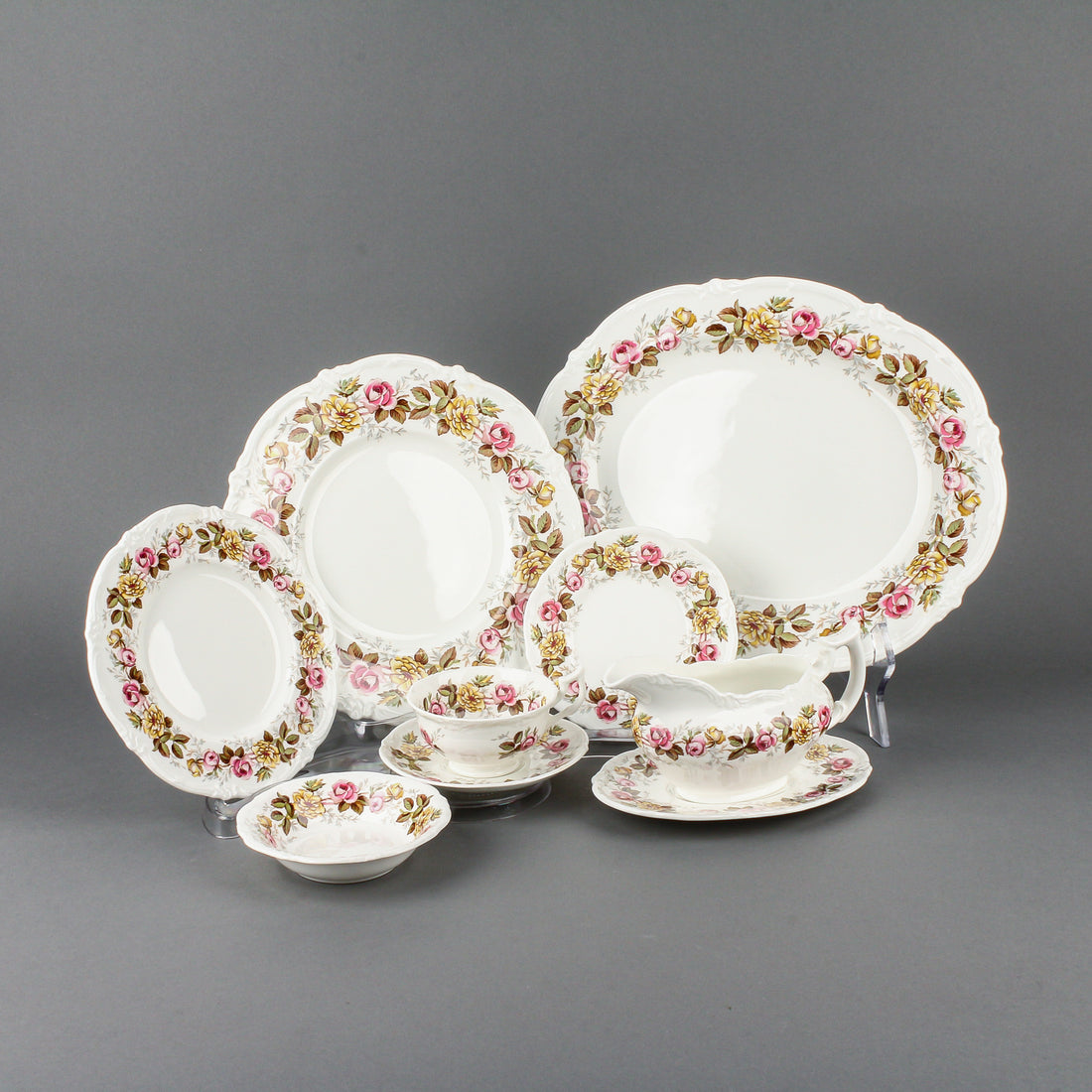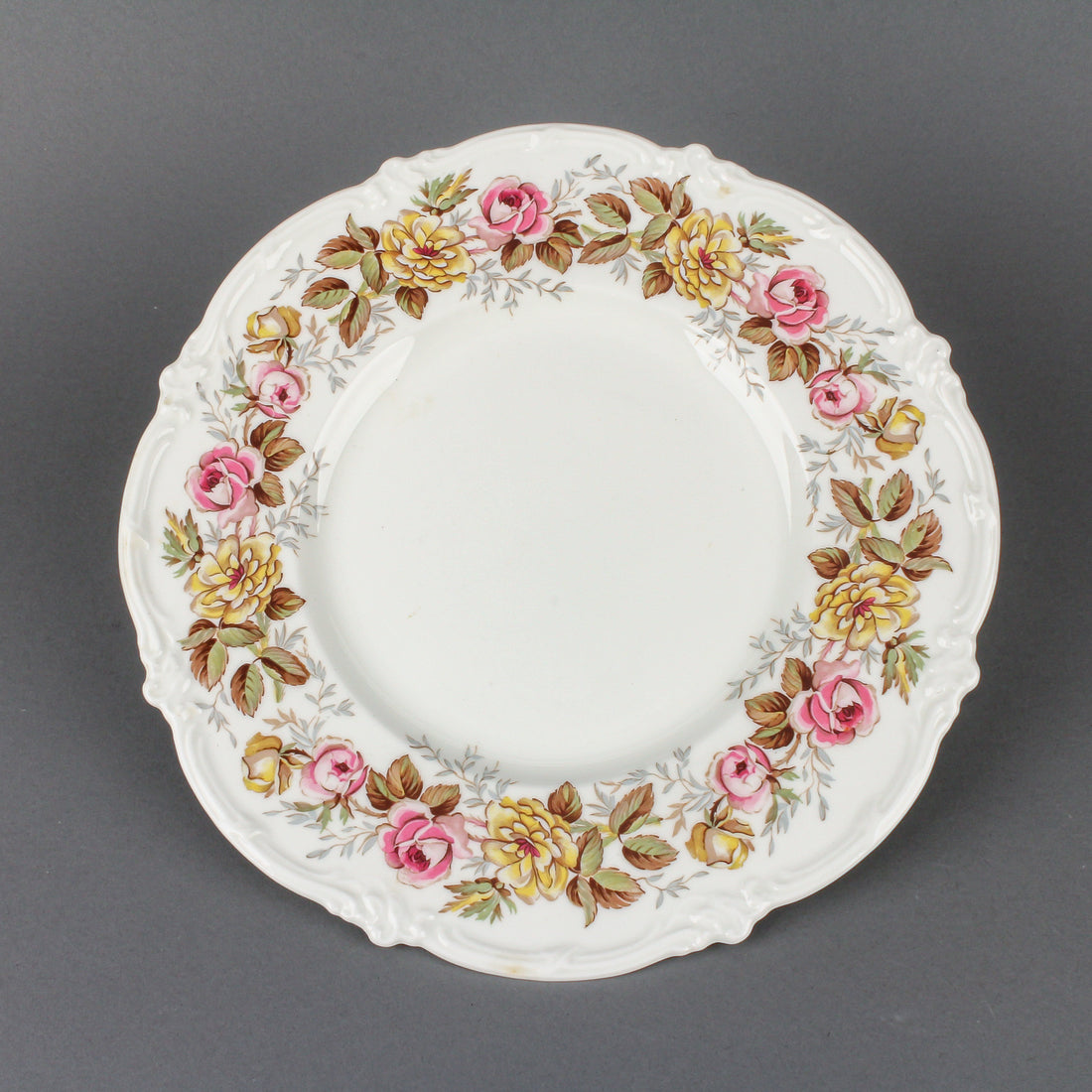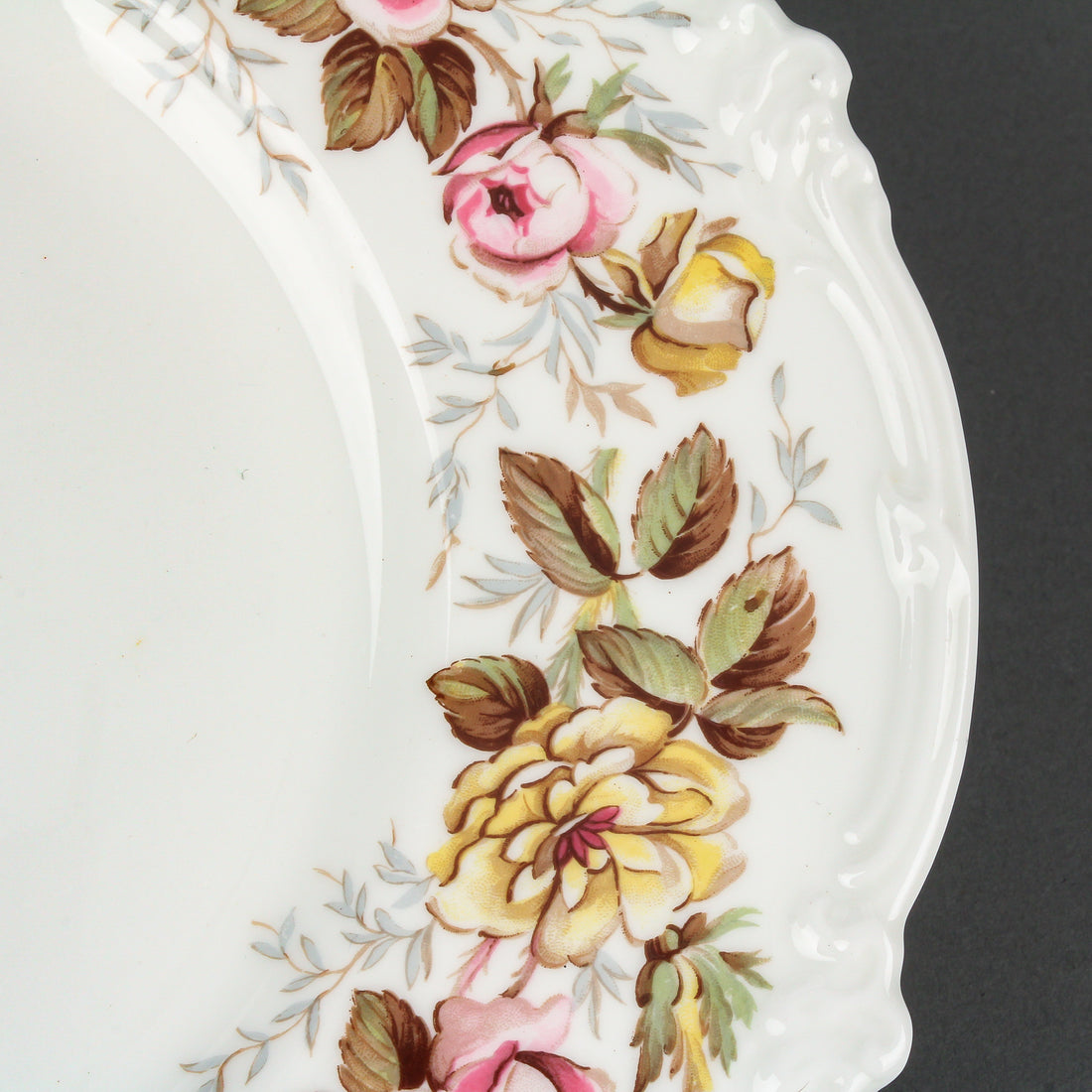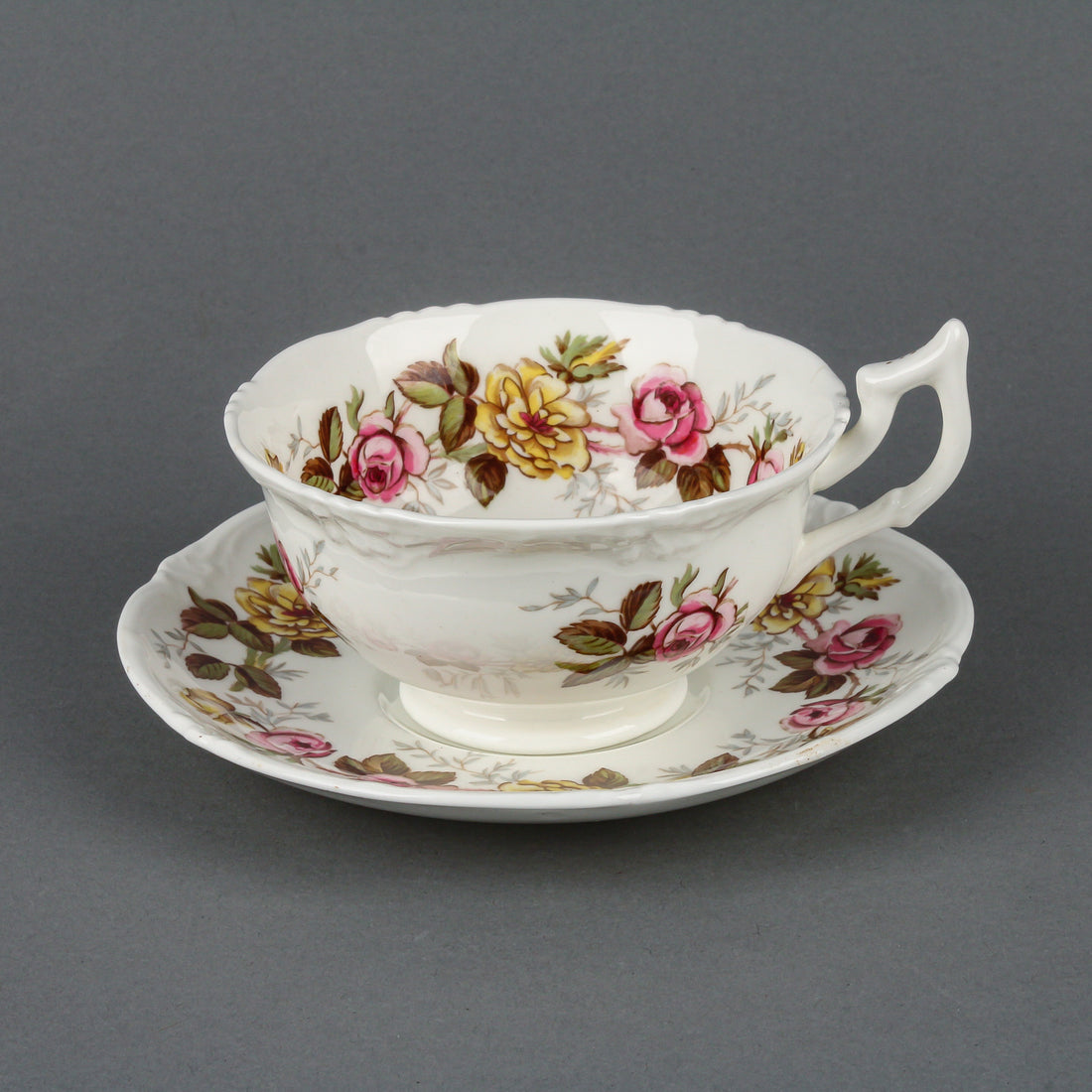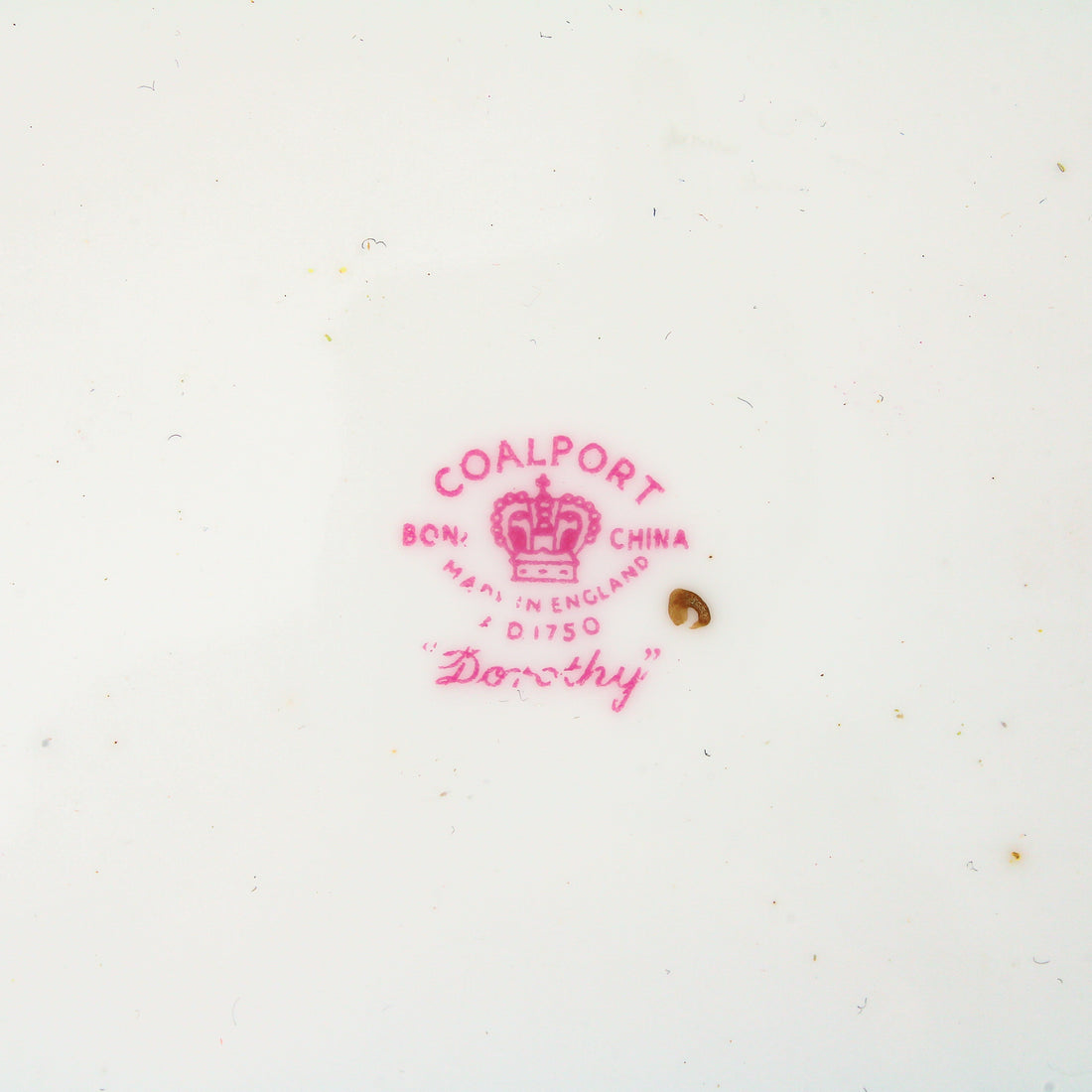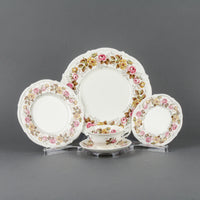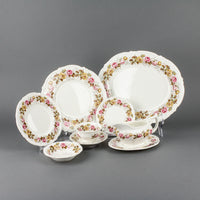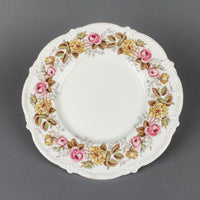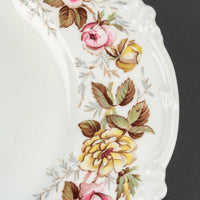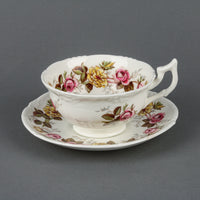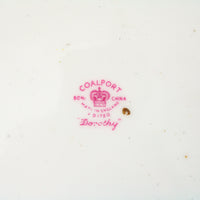 COALPORT
COALPORT Dorothy - 7 Place Settings +
P11020-024
This Coalport Dorothy dinnerware set is a stunning addition to any dining experience. With its delicate floral pattern and exquisite bone china construction, this set embodies the elegance and sophistication of British craftsmanship. Perfect for formal occasions or everyday use.
Set Includes:
8 Dinner Plates D10.75"
8 Salad/Dessert Plates D8"
8 Bread & Butter Plates D6"
9 Cups
7 Saucers
8 Nappies D5.25"
1 Platter W14.5"
1 Gravy Boat & Underplate
Condition: Good (Minor Utensil Wear)

Request Price COALPORT Dorothy - 7 Place Settings +
×