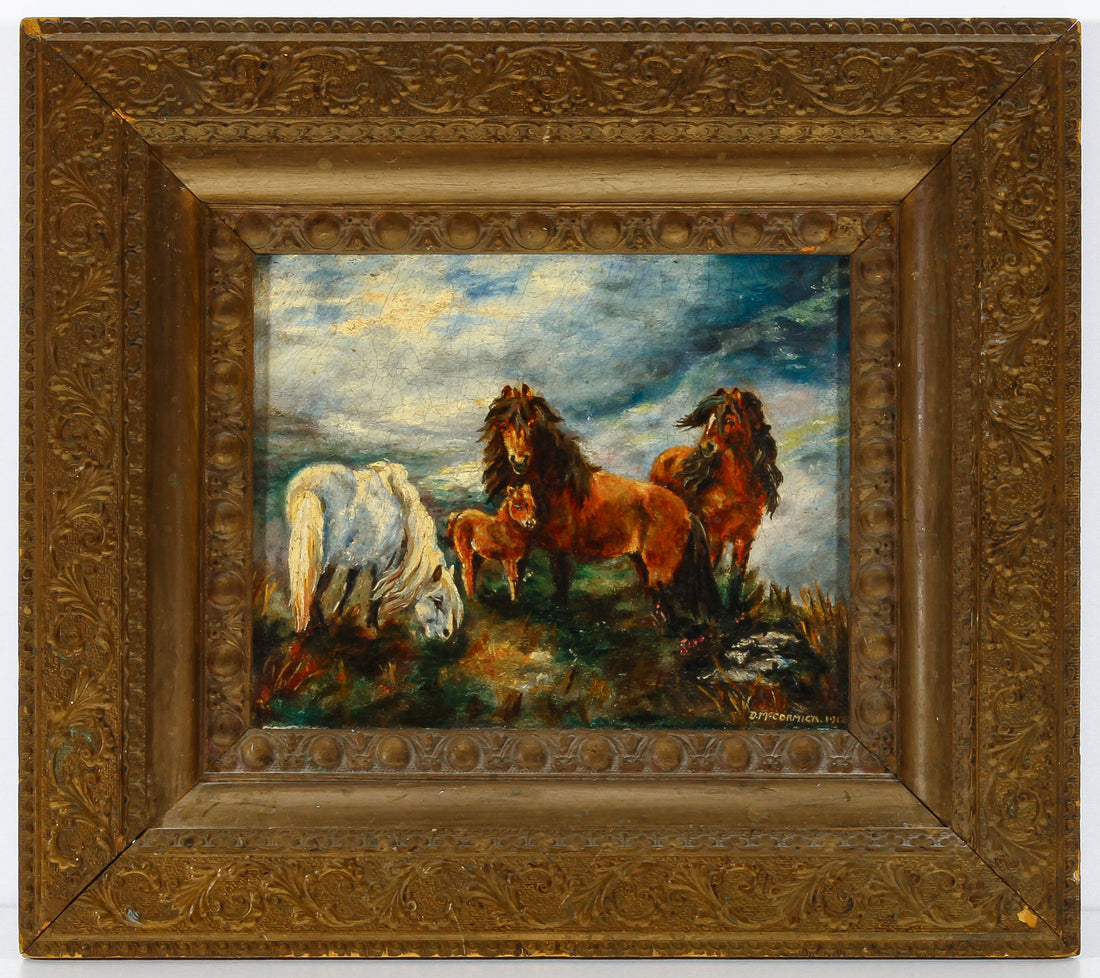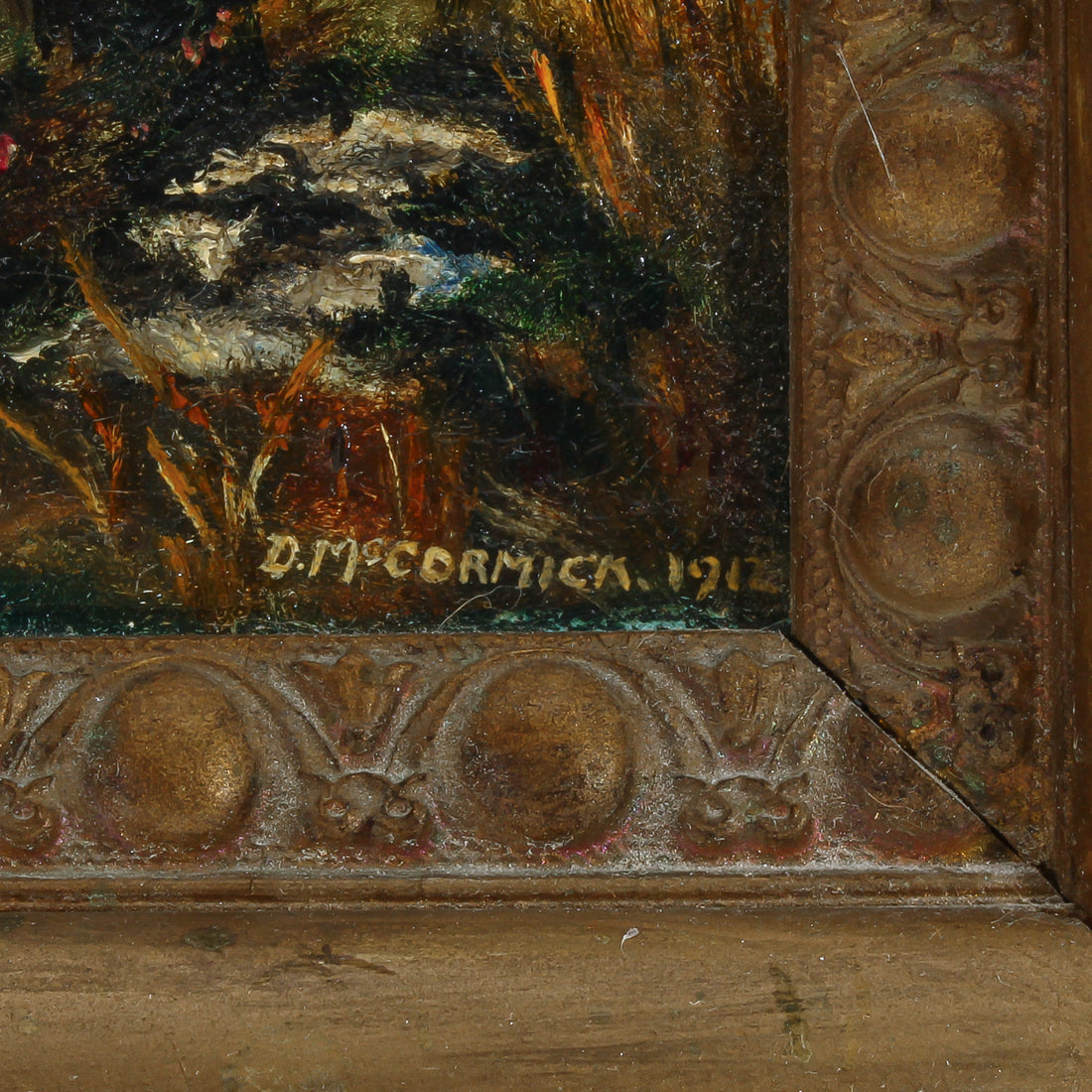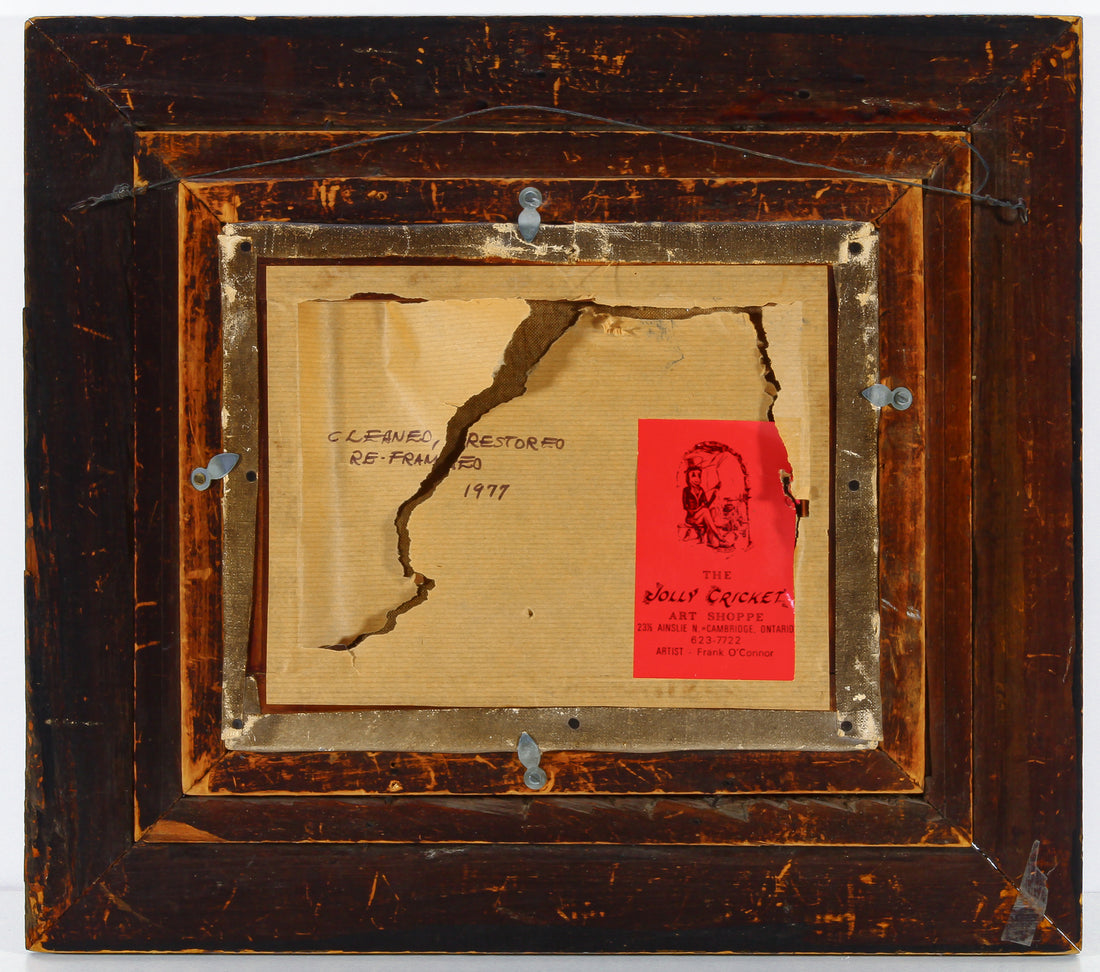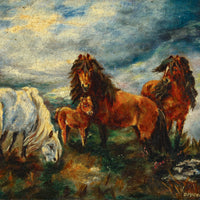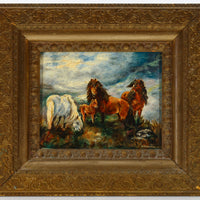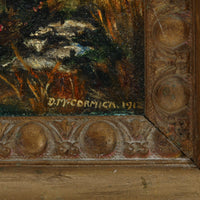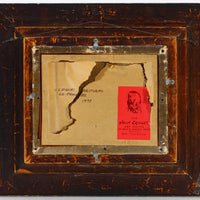 D. McCormick - Untitled Horses - Oil on Canvas
S11227-006
This charming untitled oil painting by the artist D. McCormick features a group of three magnificent horses, including an adorable foal. The artist's skilful use of oil on canvas brings these equine subjects to life, capturing their grace and beauty in a moment of freedom. McCormick's signature can be found in the bottom right corner, adding a personal touch to this heartwarming depiction of these majestic animals.
D. McCormick (19th/20th Century)
Interior Measurement: H7.5" x W9.5"
Including Frame: H15" x W16"
Condition: Fair (Craquelure)

Request Price D. McCormick - Untitled Horses - Oil on Canvas
×