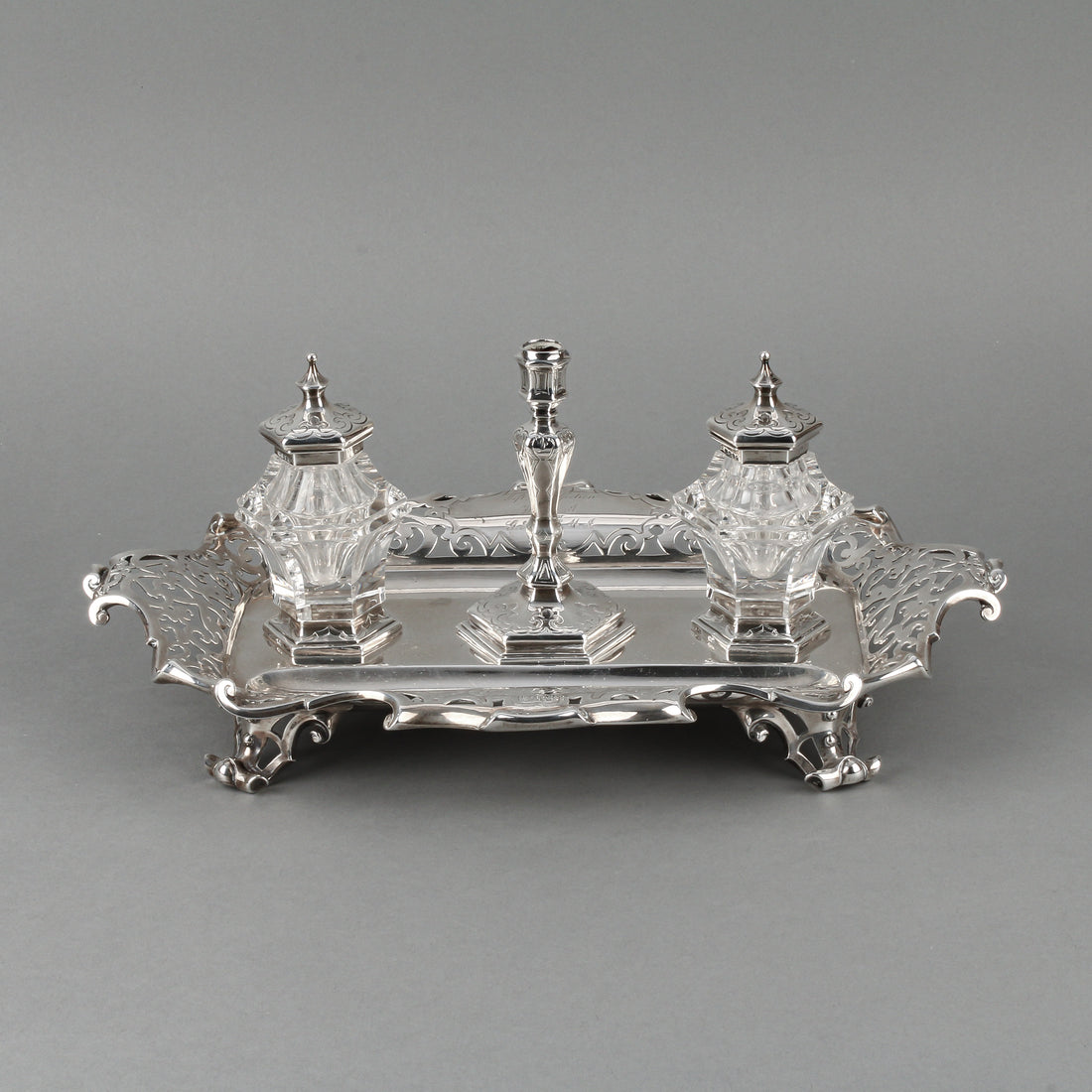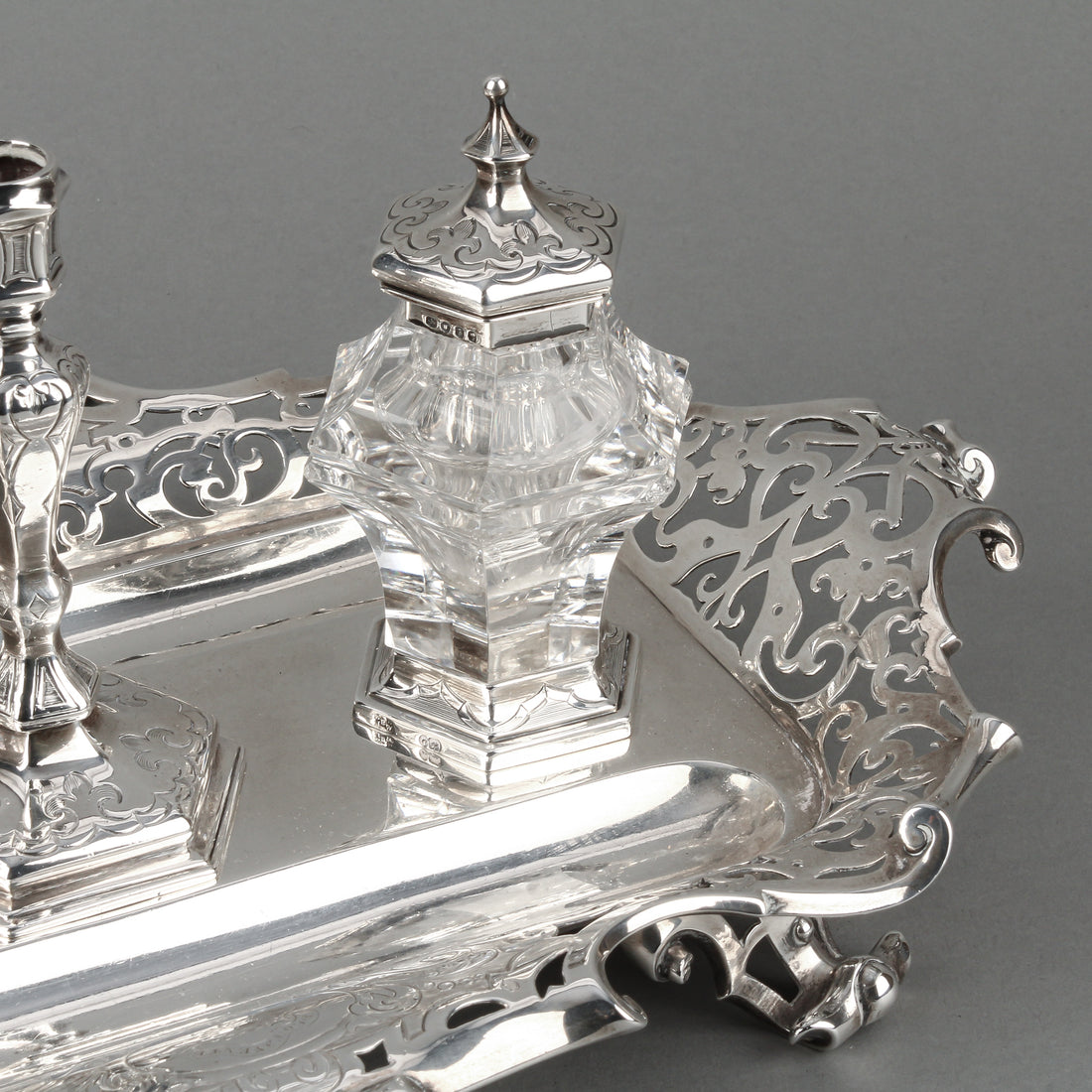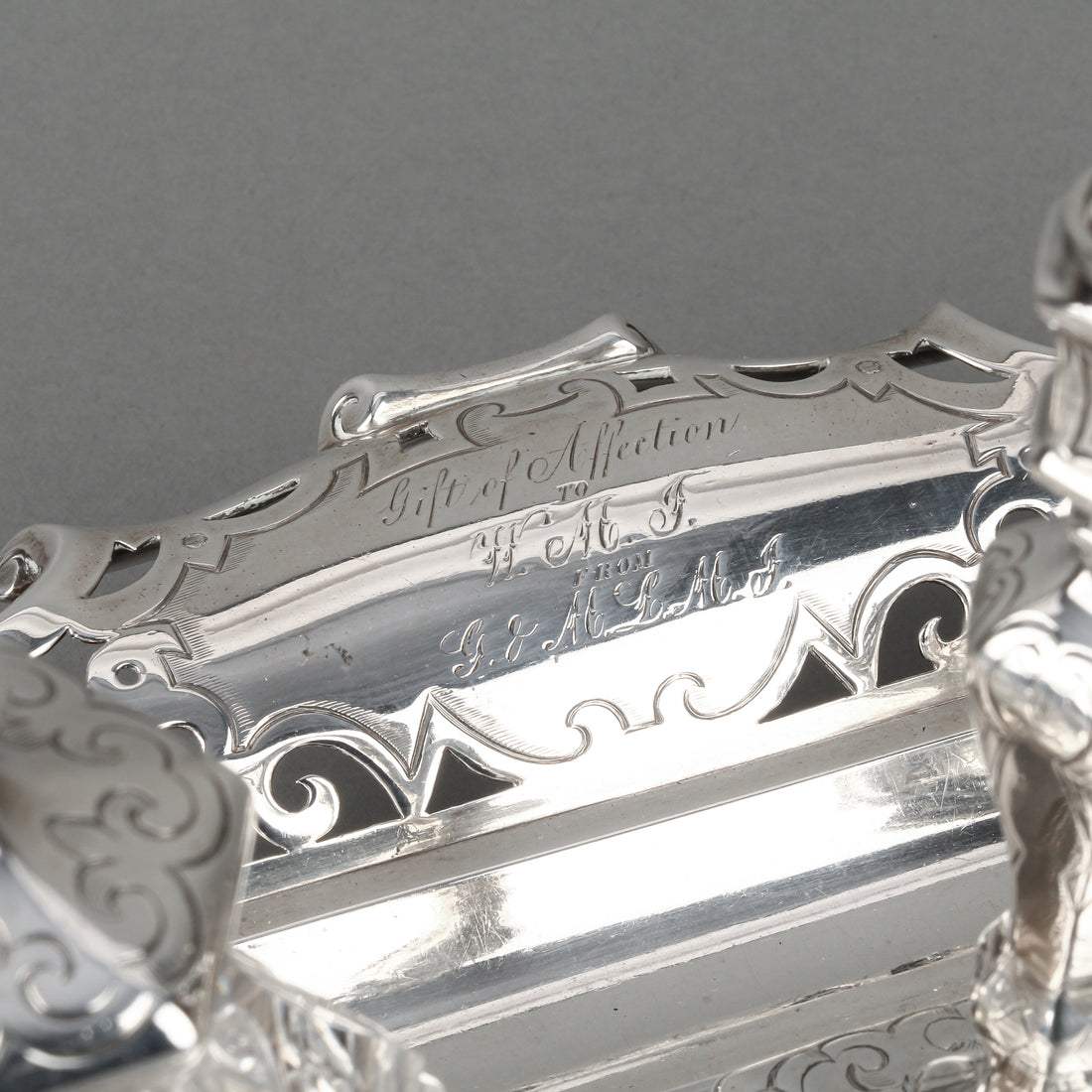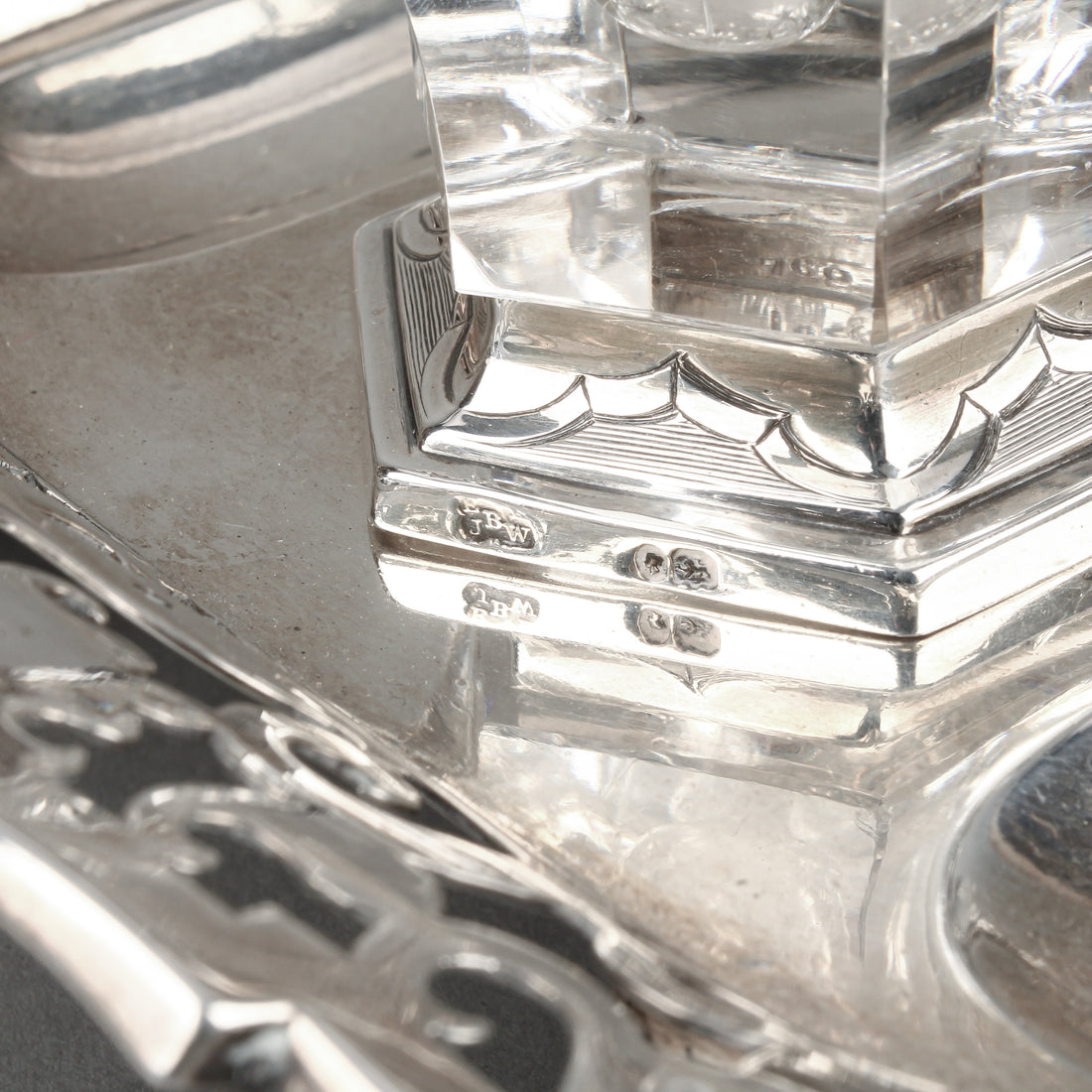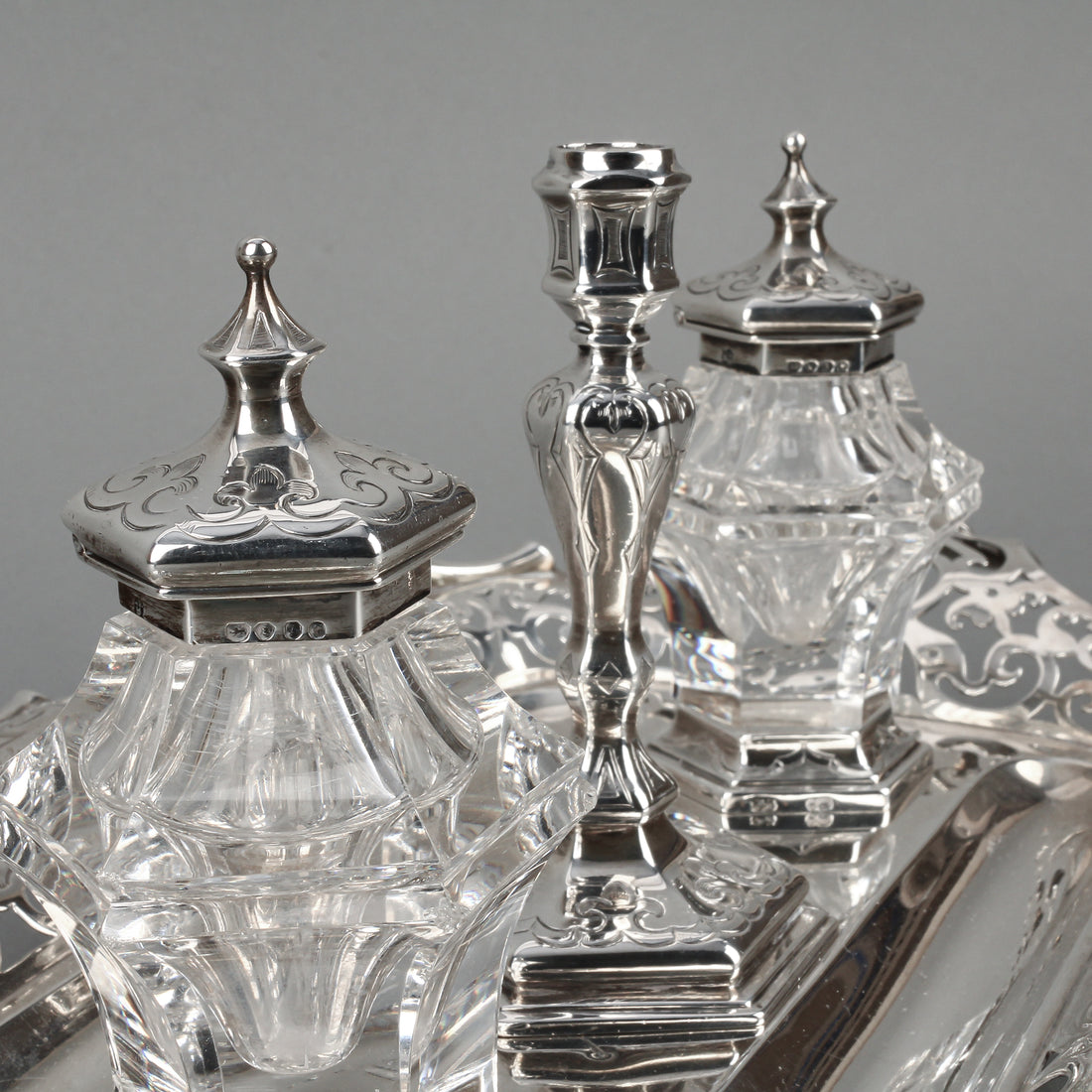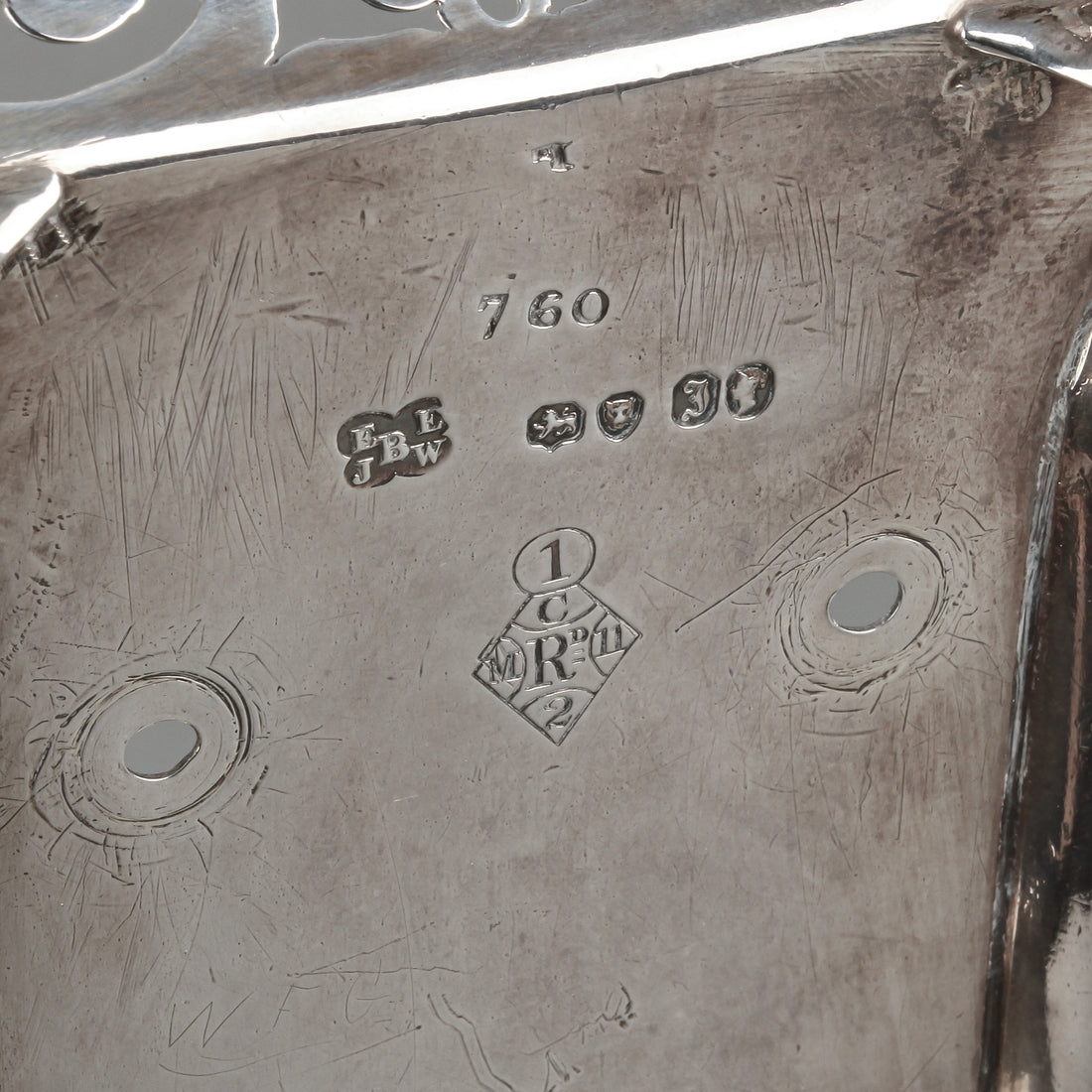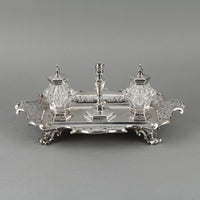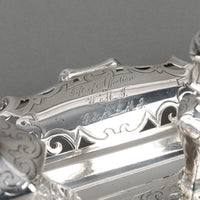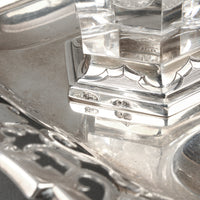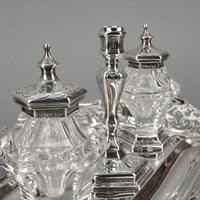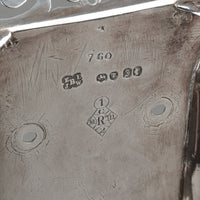 E. EJ. J. & W. BARNARD
E. EJ. J. & W. BARNARD Sterling Silver Ink Stand with Crystal Inkwells
M11063-002
This exquisite ink stand from the renowned Barnard family of London, England, features sterling silver craftsmanship and crystal inkwells. With an inscribed dedication as a "Gift of Affection," this six-piece set is a timeless addition to any home or office. Made circa 1944 by Edward, Edward Jr., John, and William Barnard, this elegant piece is sure to impress.

Set Includes:
2 Crystal & Sterling Silver Top Inkwells
2 Inkwell Insets
1 Candle Stick Inset
1 Ink Stand
W13.25" x D9"
Condition: Good (Minor Chips on Crystal)

Request Price E. EJ. J. & W. BARNARD Sterling Silver Ink Stand with Crystal Inkwells
×