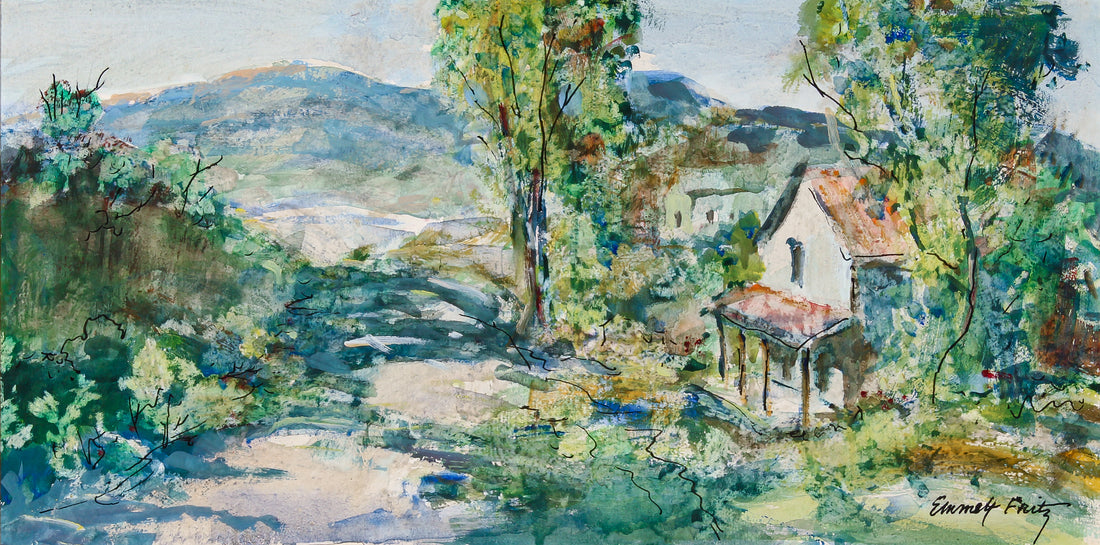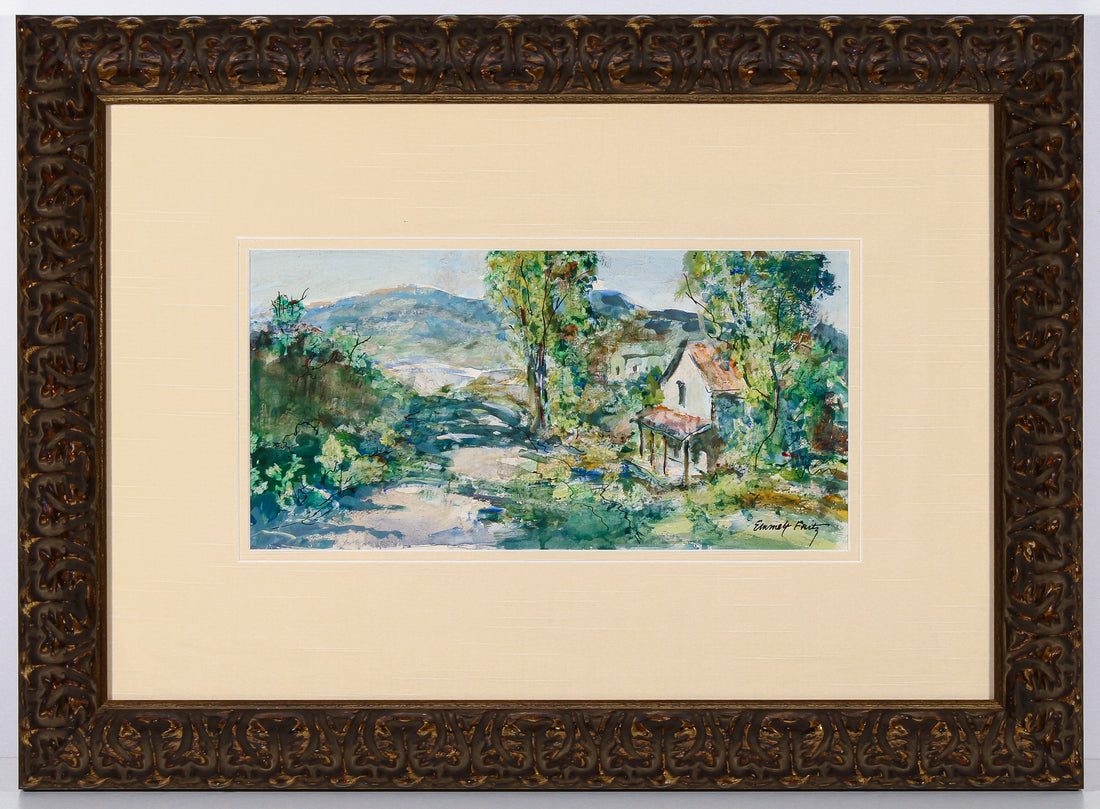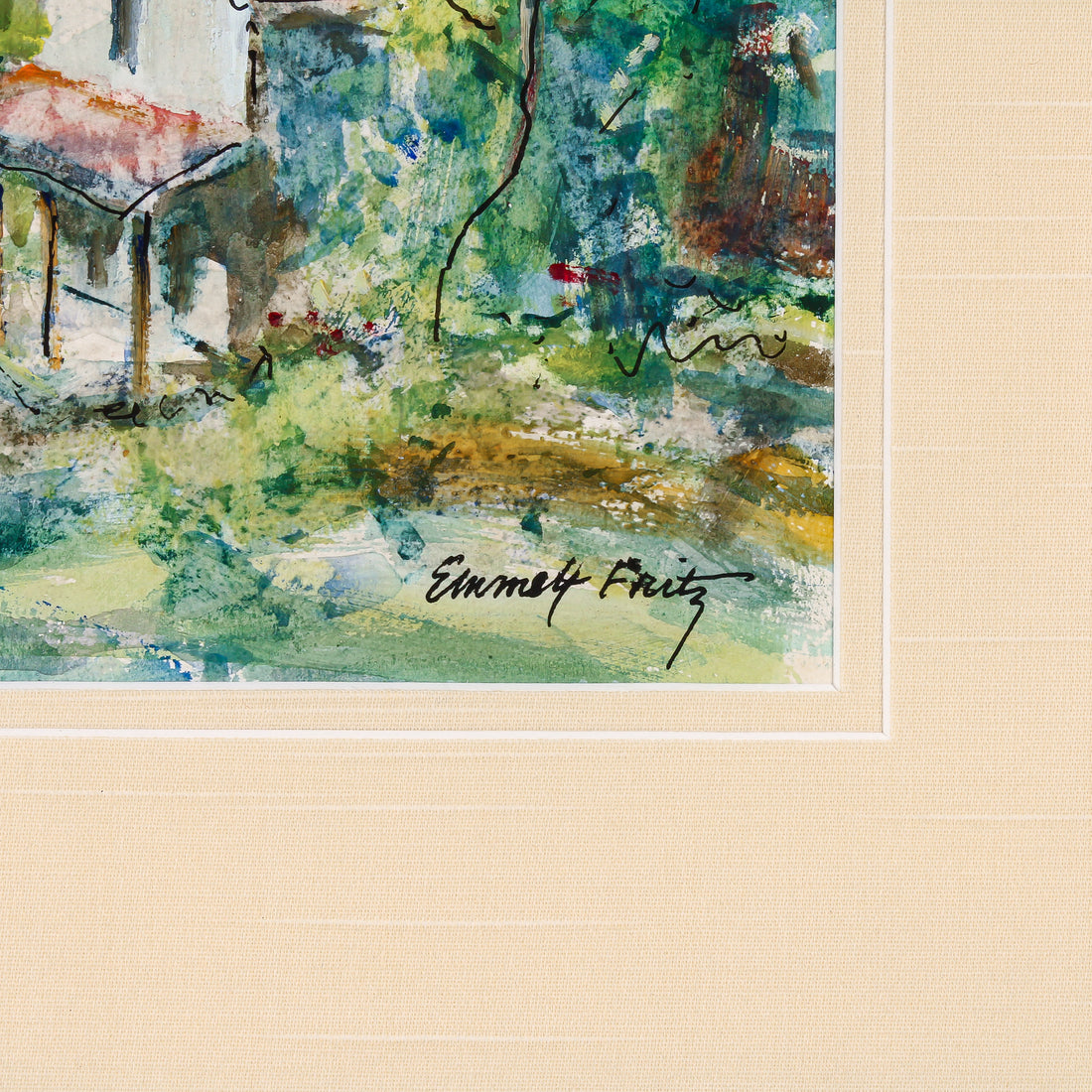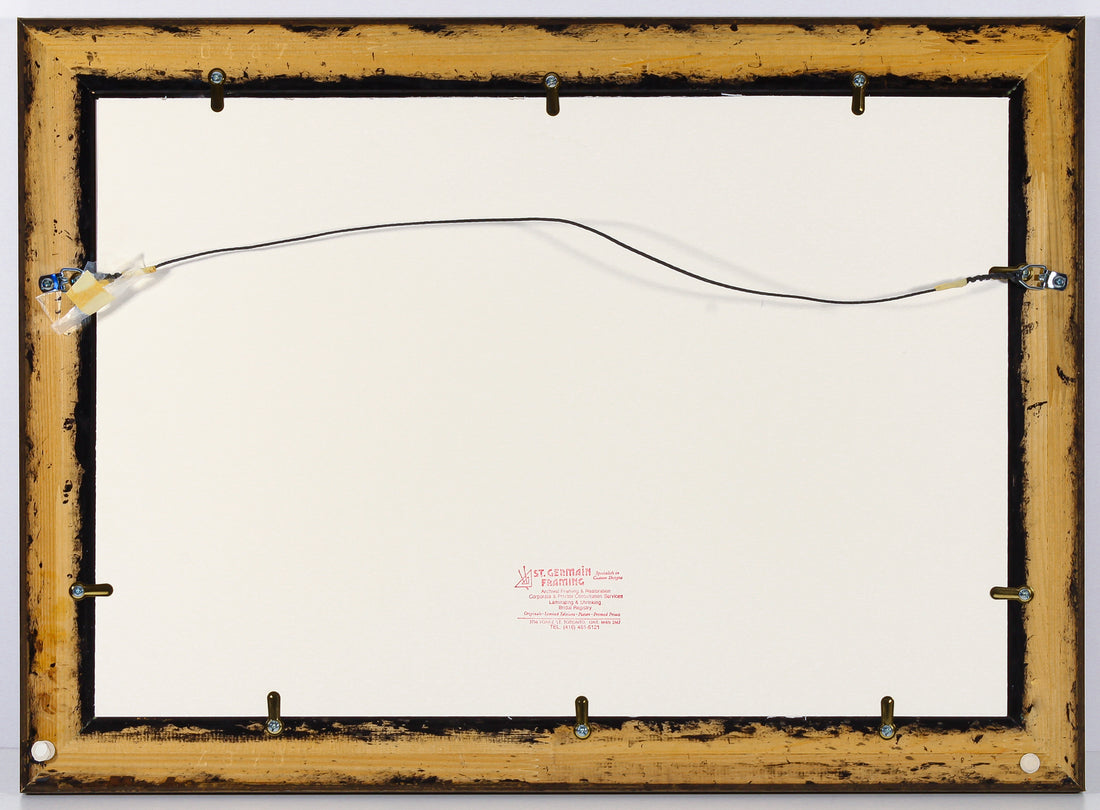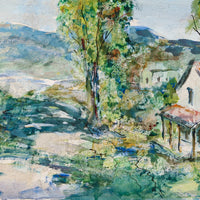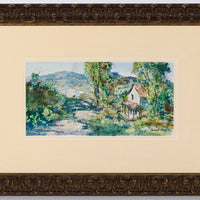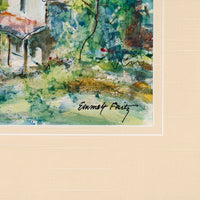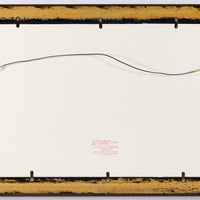 Emmett Fritz - Landscape with House - Watercolour on Paper
H11537-015
This captivating watercolour on paper by American artist Emmett Fritz offers a serene glimpse into a quiet mountainous region. With soothing cool colours and a charming house as its focal point, this untitled piece conveys a sense of calm and tranquillity. Fritz's signature adorns the bottom right corner, adding a personal touch to this peaceful scene.

Emmett Fritz, American (1917-1995)
Interior Measurement: H7" x W13.5"
Including Frame: H18" x W24"
Condition: Good

Request Price Emmett Fritz - Landscape with House - Watercolour on Paper
×