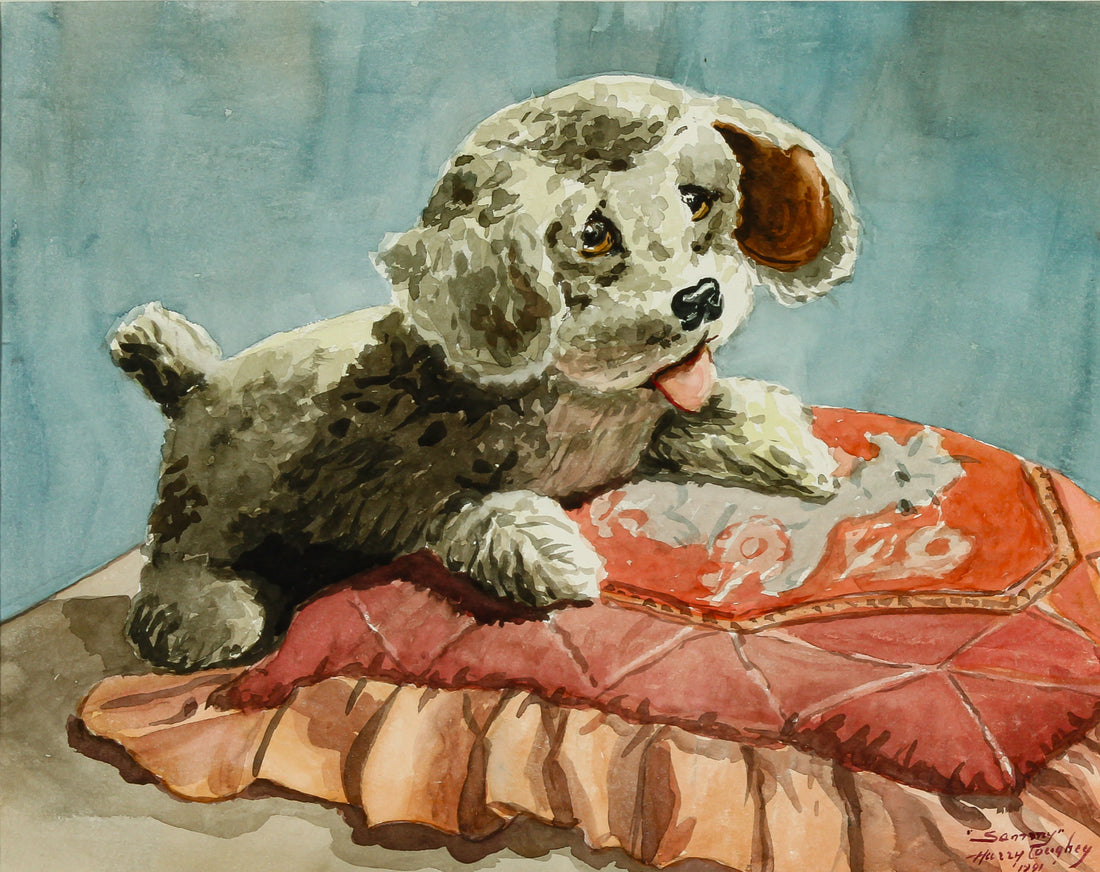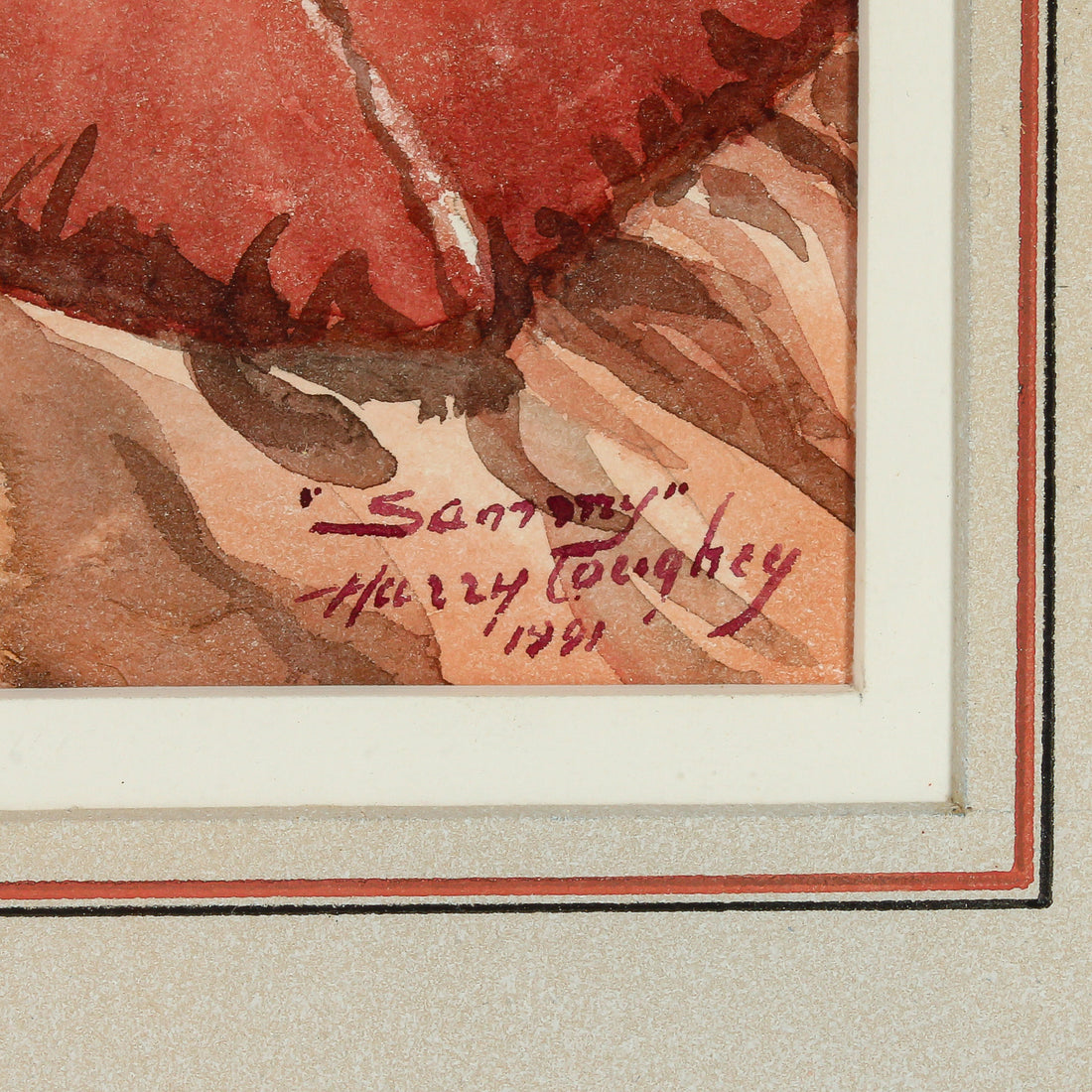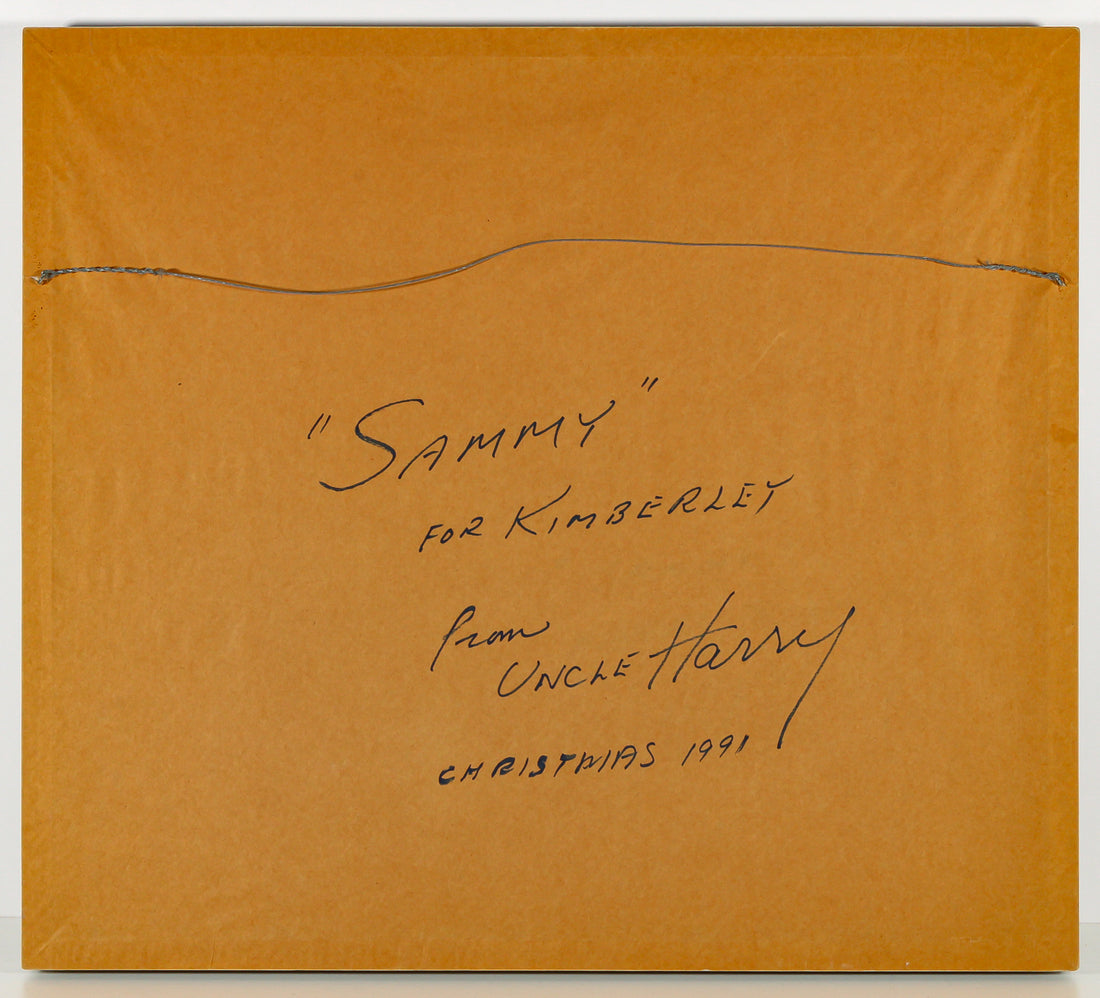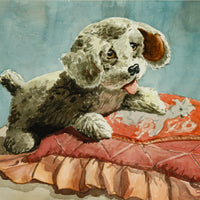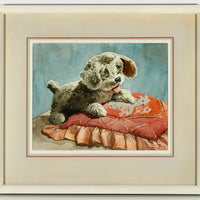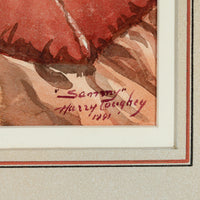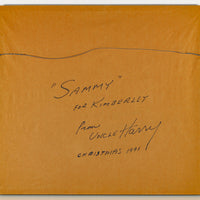 Harry Coughy - "Sammy" - Watercolour on Paper
C5793-354
Celebrate the charm of "Sammy", a delightful watercolour creation by Canadian artist Harry Coughy. This piece captures the playful essence of a cute little dog lounging on a pillow. With its skilled use of watercolours, the artist invites you into Sammy's world. The artwork is signed and dated in the bottom right corner, bearing the year 1991, and an inscription on the verso provides a personal touch to this endearing canine portrait.
Harry Coughy, Canadian (20th Century)
Interior Measurement: H11" x W14"
Including Frame: H19" x W21"
Condition: Good

Request Price Harry Coughy - "Sammy" - Watercolour on Paper
×