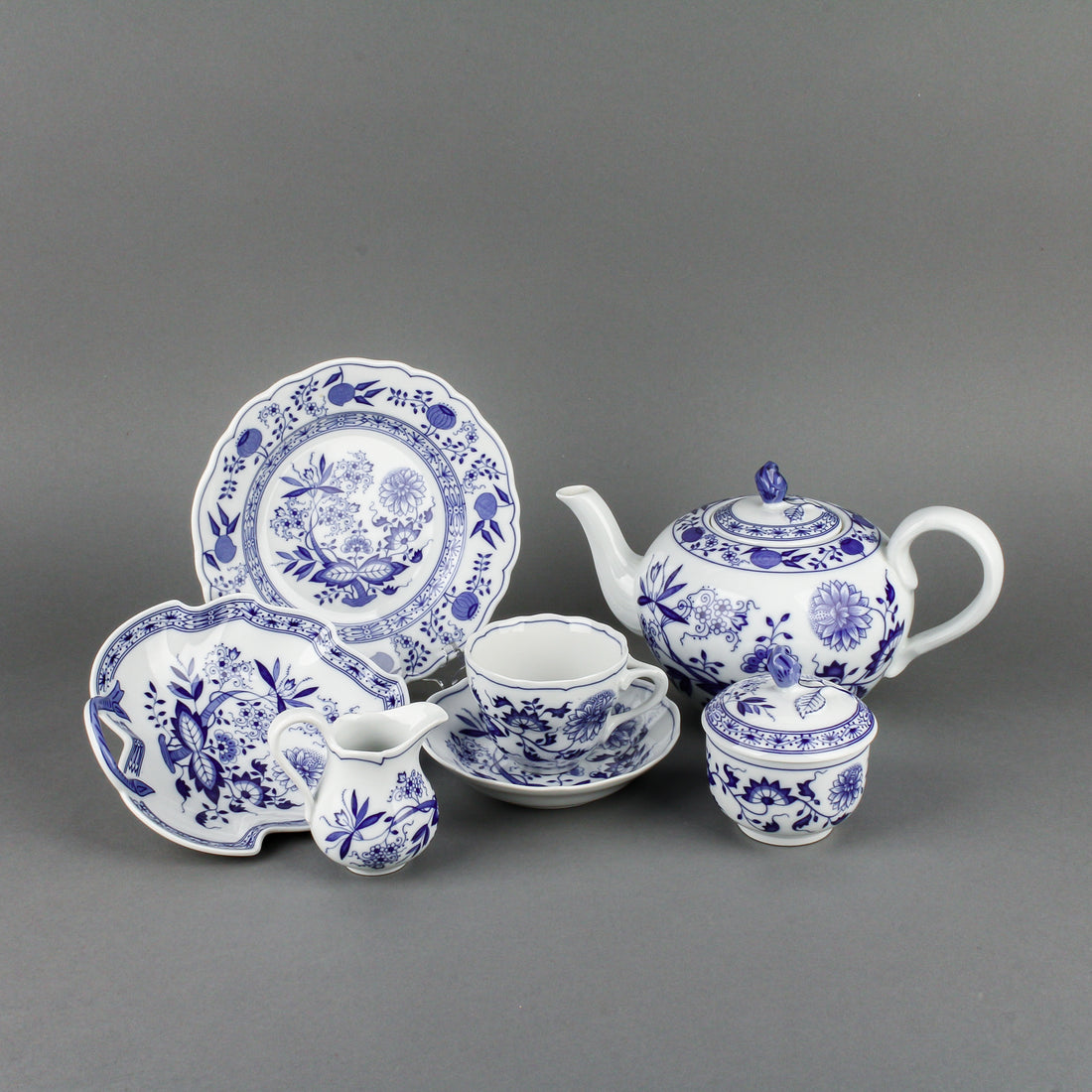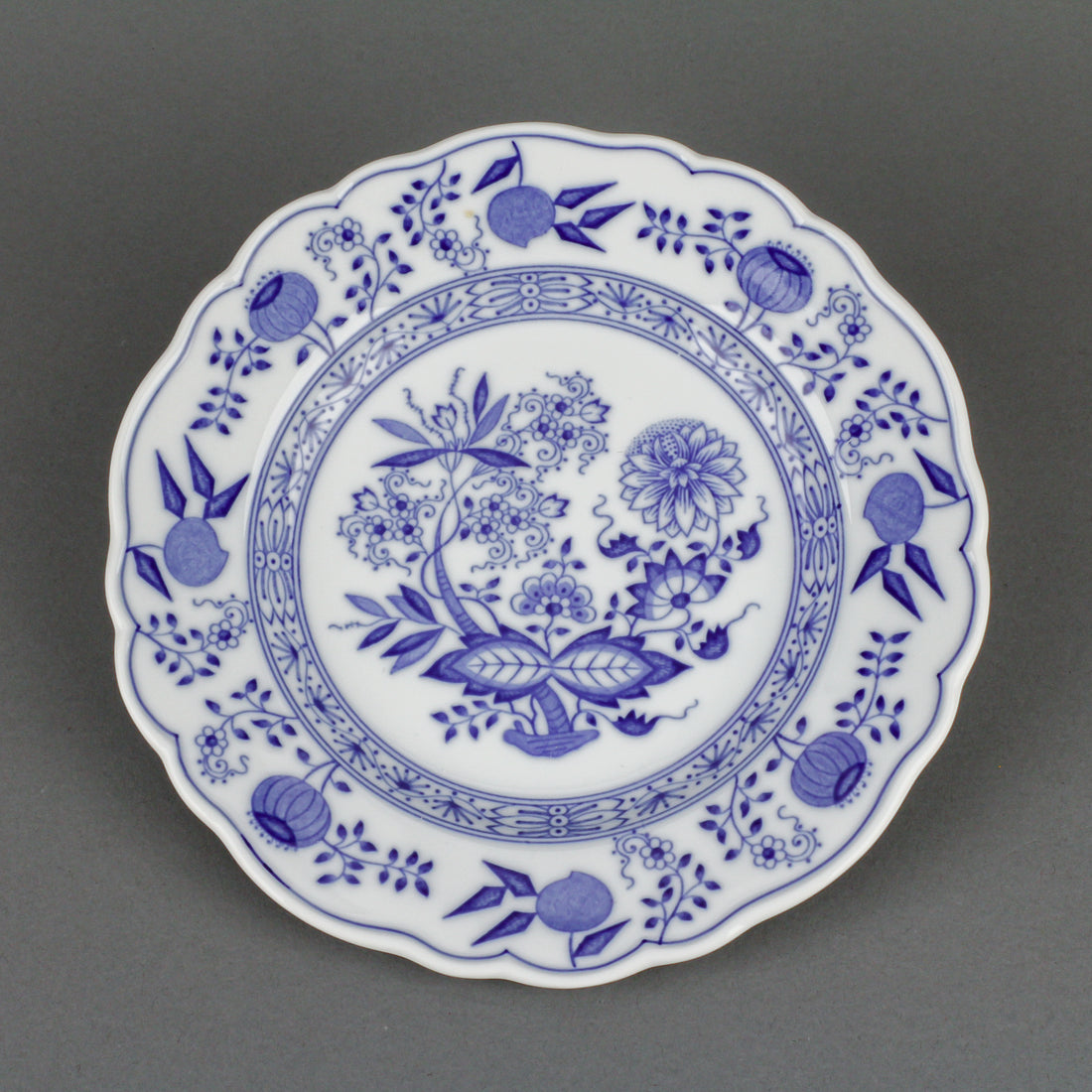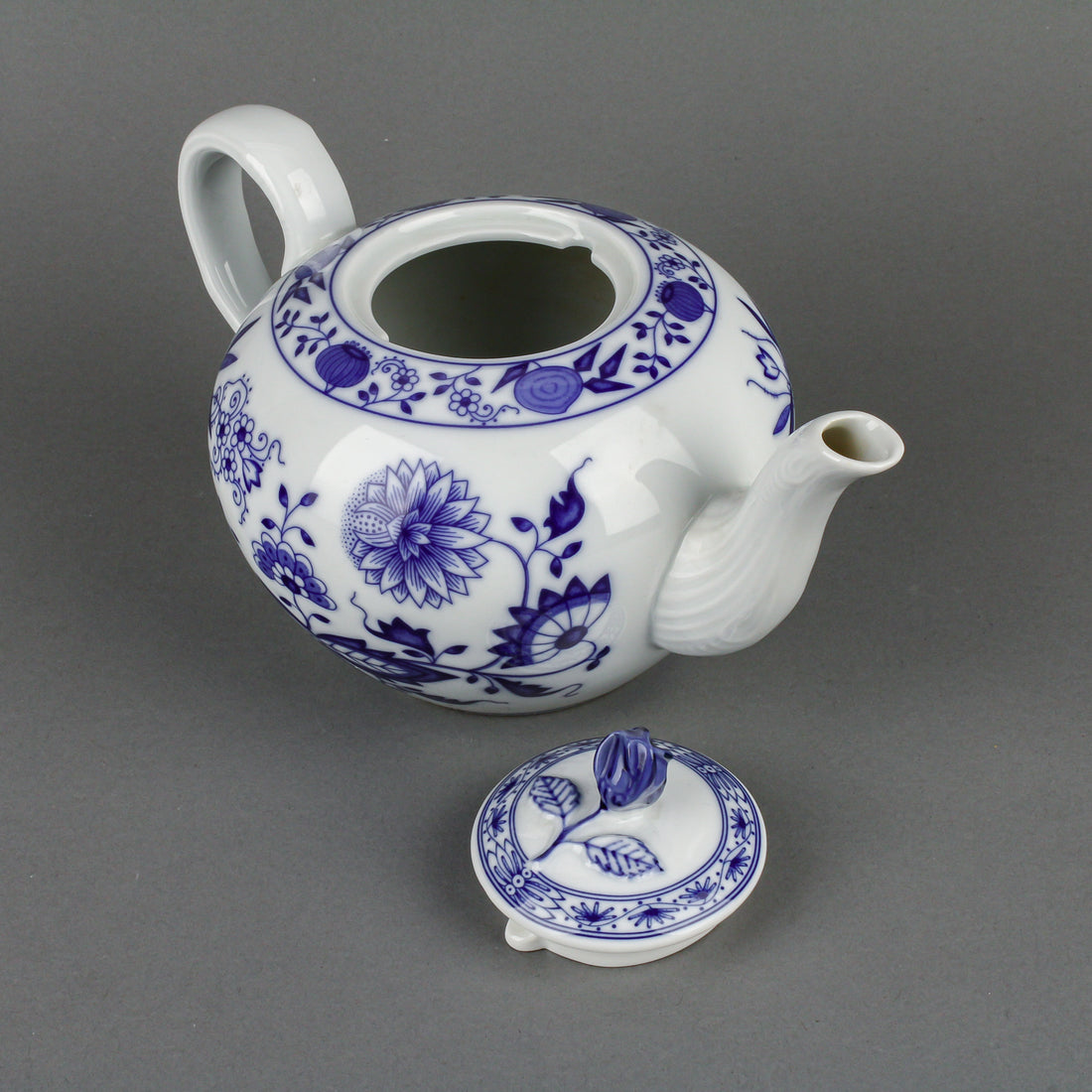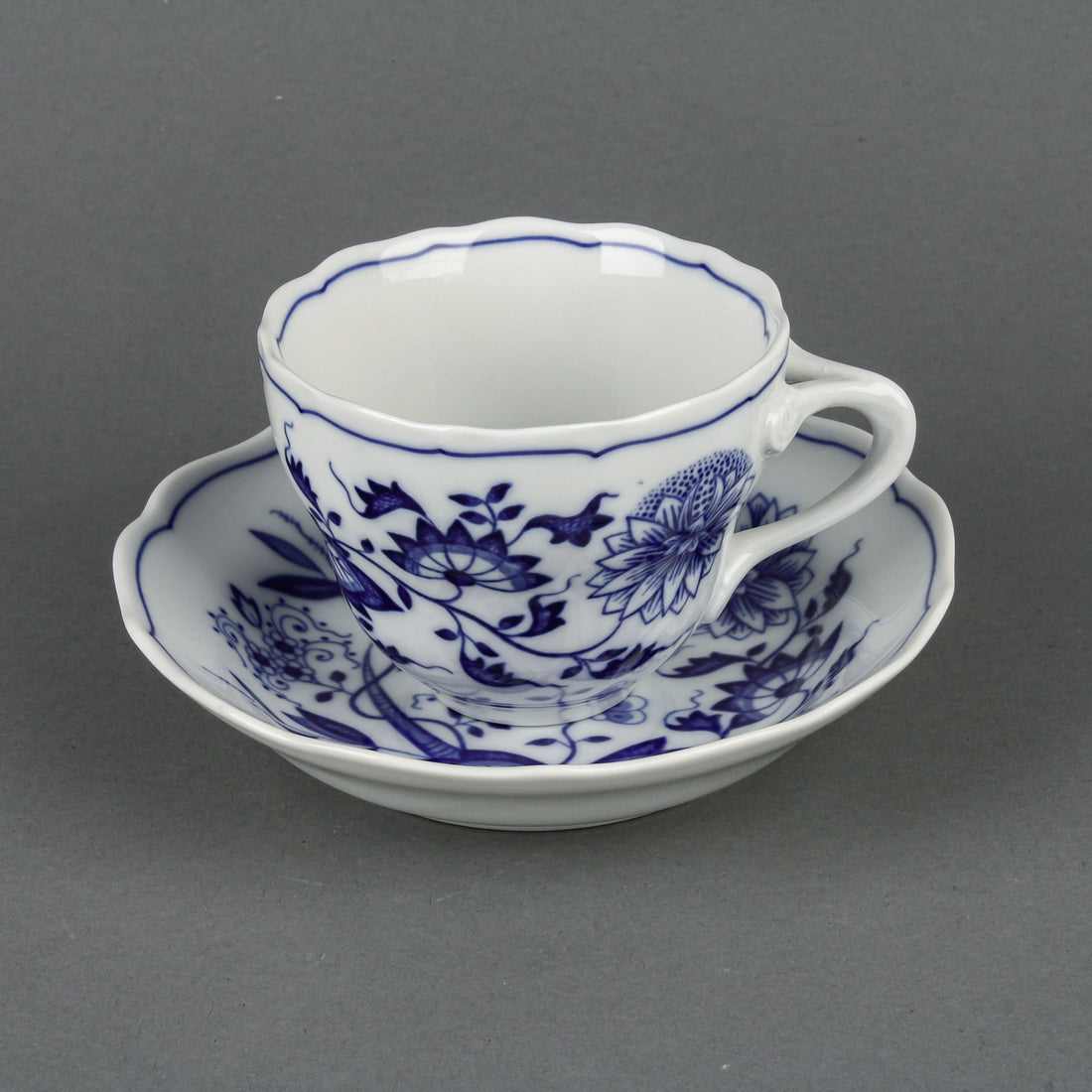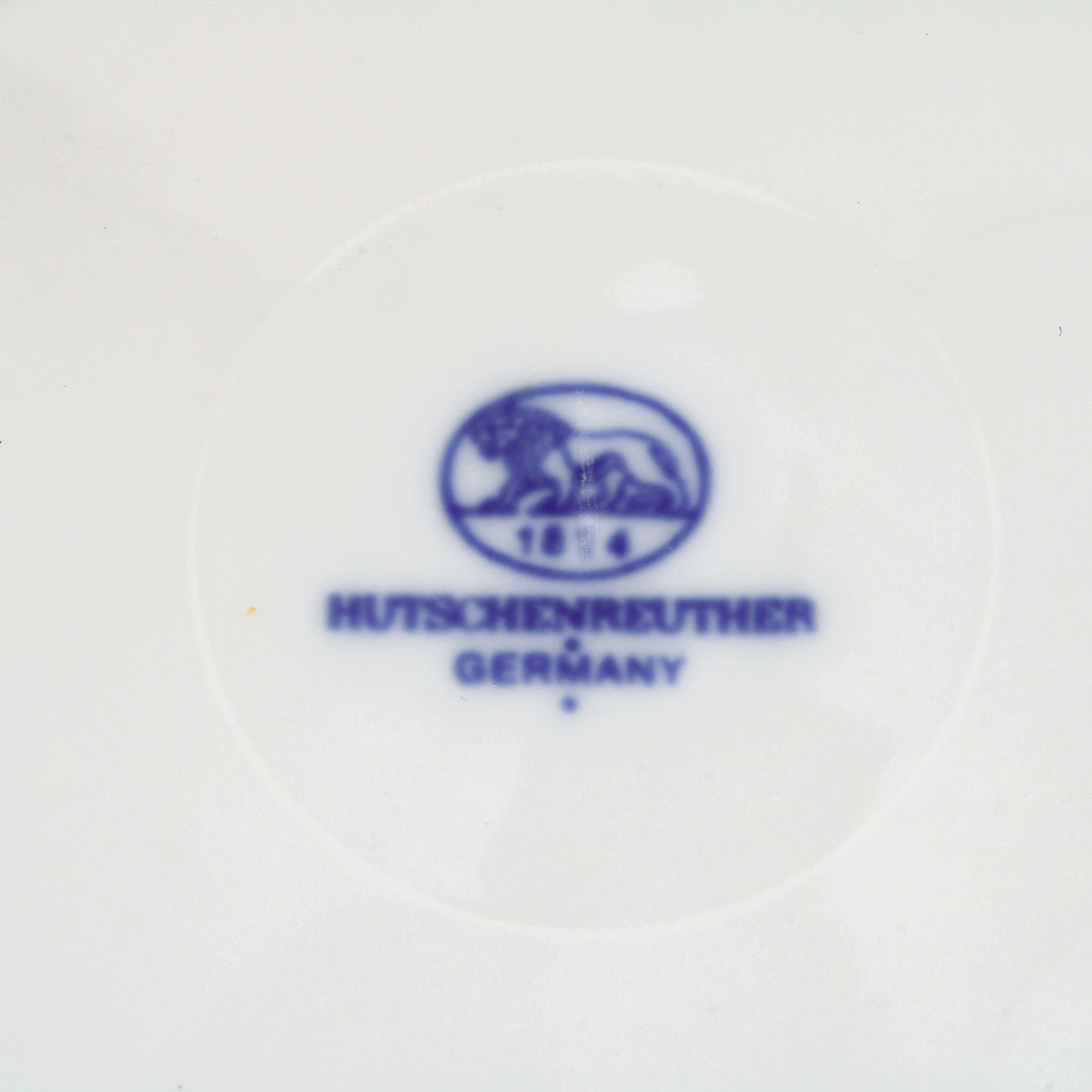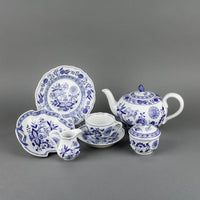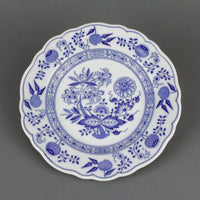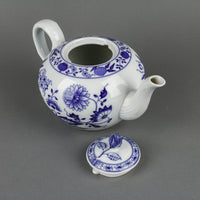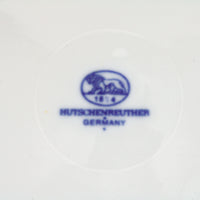 HUTSCHENREUTHER
HUTSCHENREUTHER Blue Onion Tea Set
S11330-008
This German-made 29-piece tea set from Hutschenreuther is a stylish and practical addition to any tea lover's collection. Crafted from high-quality materials and decorated with the classic Blue Onion pattern, it is sure to impress. Serve tea to yourself or your guests with elegance and ease.
Set Includes:
Teapot H5.5"
Cream & Covered Sugar
6 Dessert Plates D7.5"
8 Cups & Saucers
2 Leaf Serving Dishes W6" x D7"
Condition: Good

Request Price HUTSCHENREUTHER Blue Onion Tea Set
×