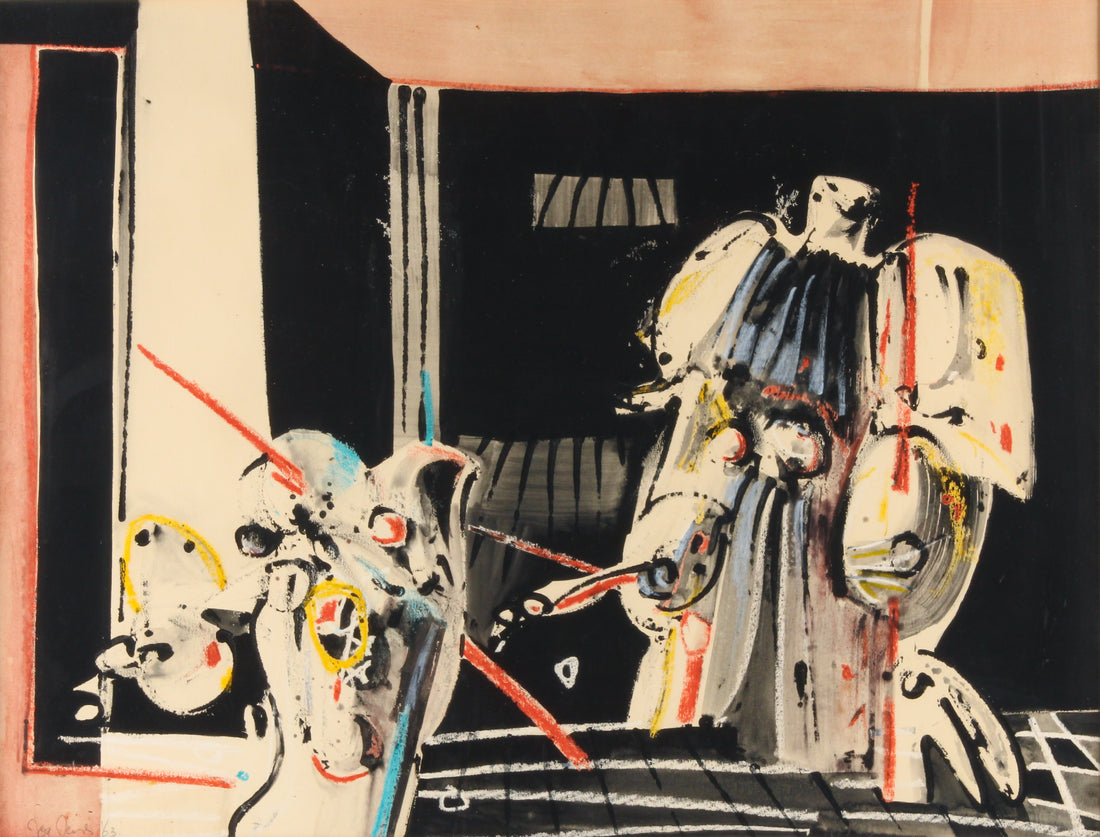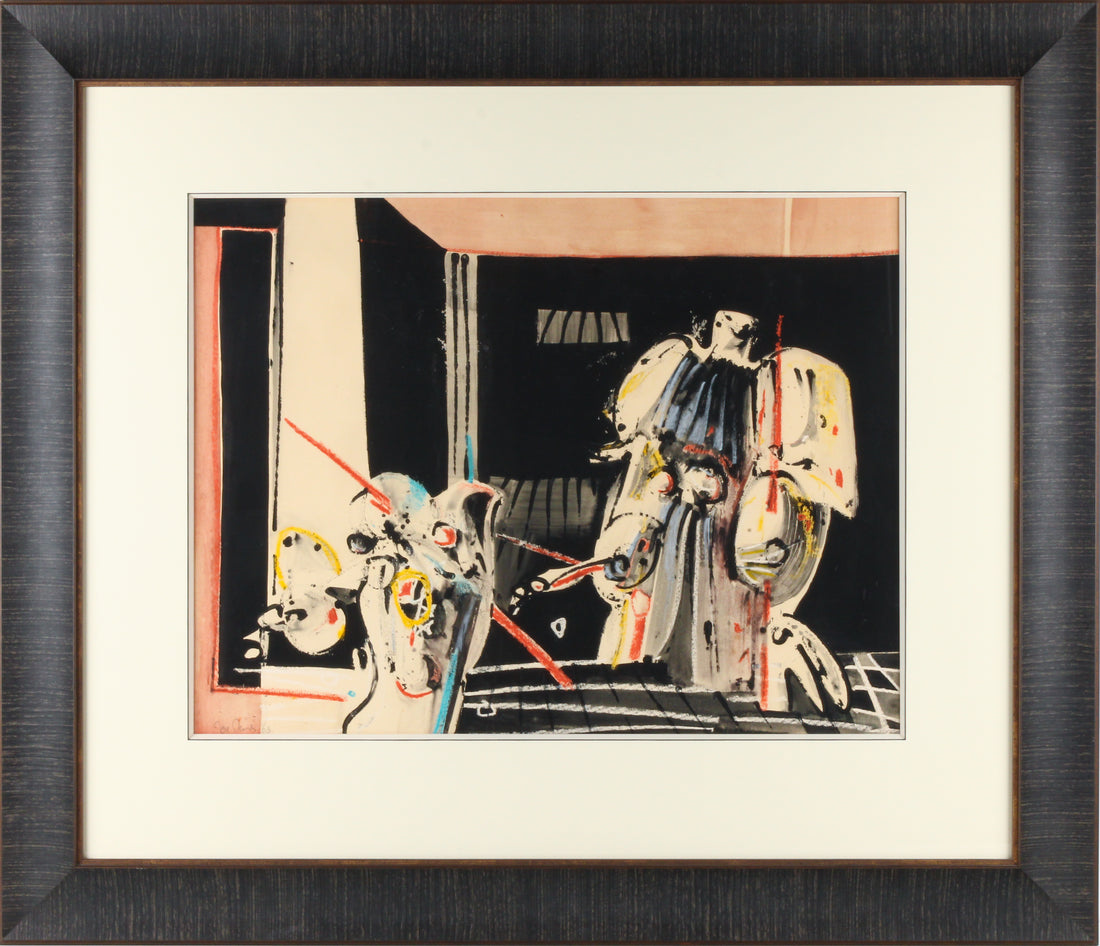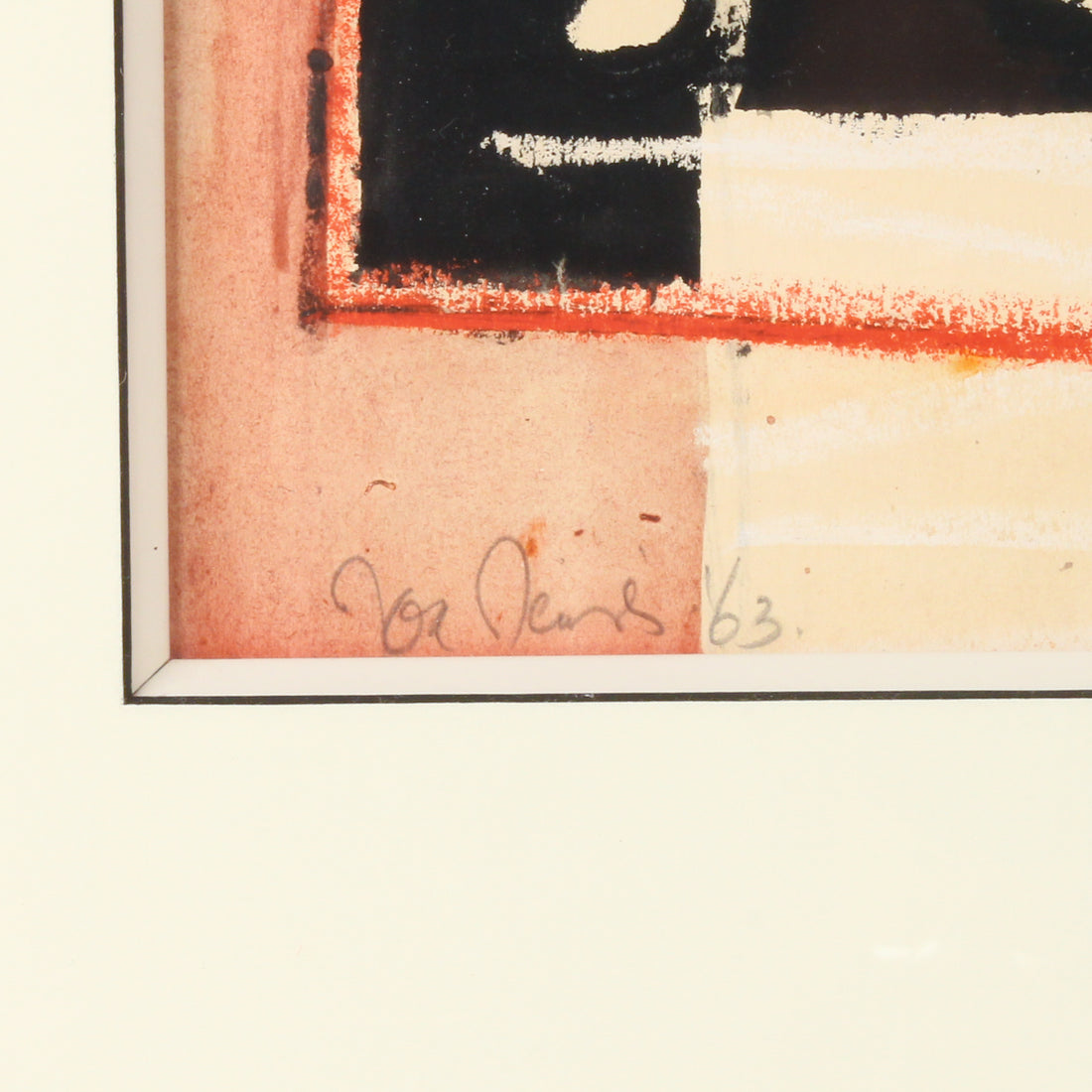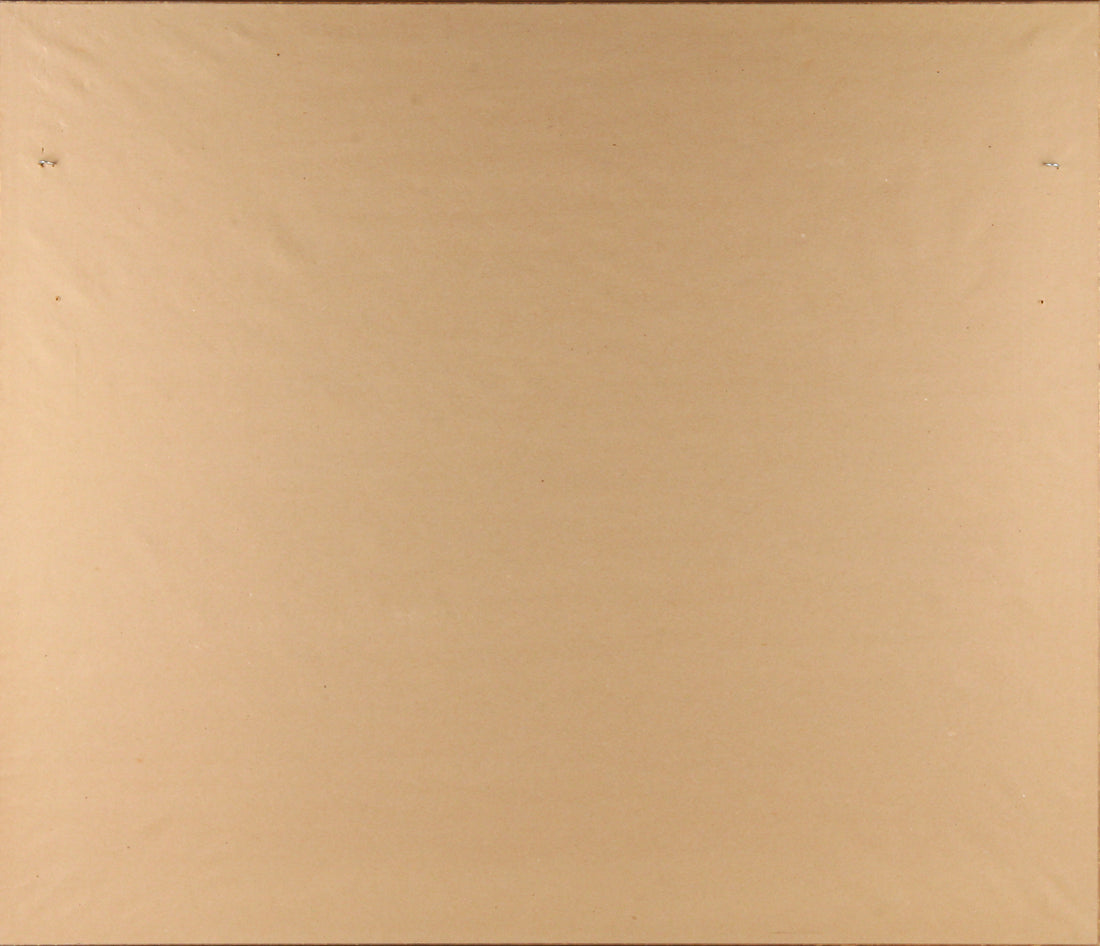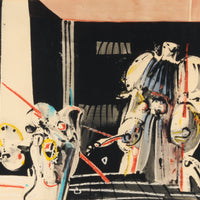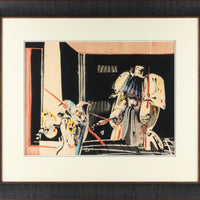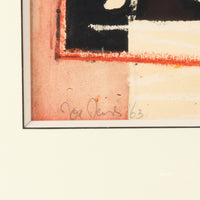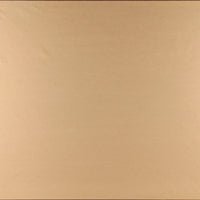 Jan Menses - Abstract - Gouache & Oil Pastel
L10780-001
This abstract painting by Dutch-Canadian artist Jan Menses captures the eye with its high contrast composition and mix of neutral and salmon tones. Signed and dated in pencil in the bottom left corner in 1963. Add a unique, bold piece to your wall.
Jan Menses, Dutch-Canadian (1933)
Interior Measurement: H20" x W25" 
Including Frame: H34" x W39"

Condition: Good

Request Price Jan Menses - Abstract - Gouache & Oil Pastel
×