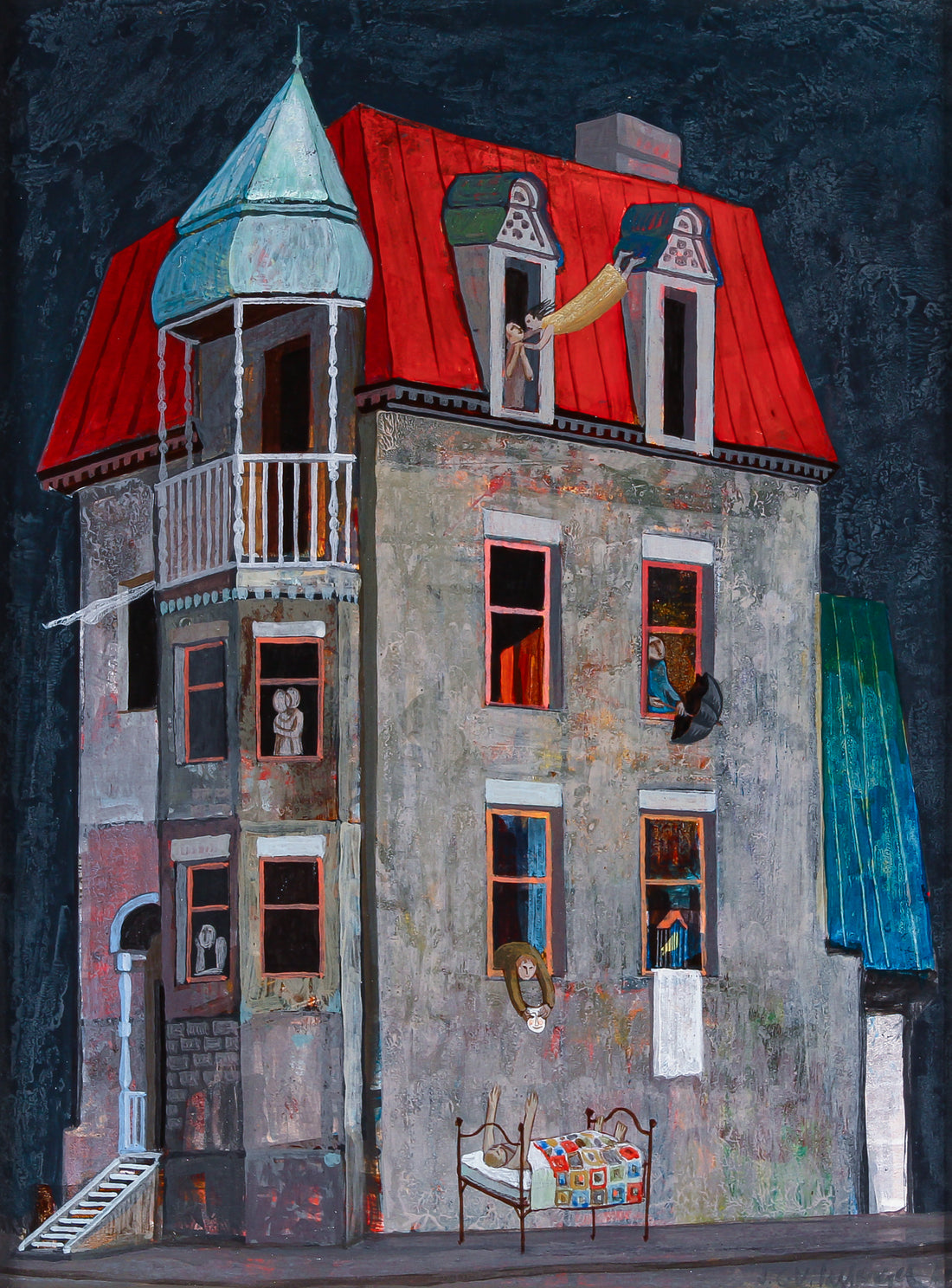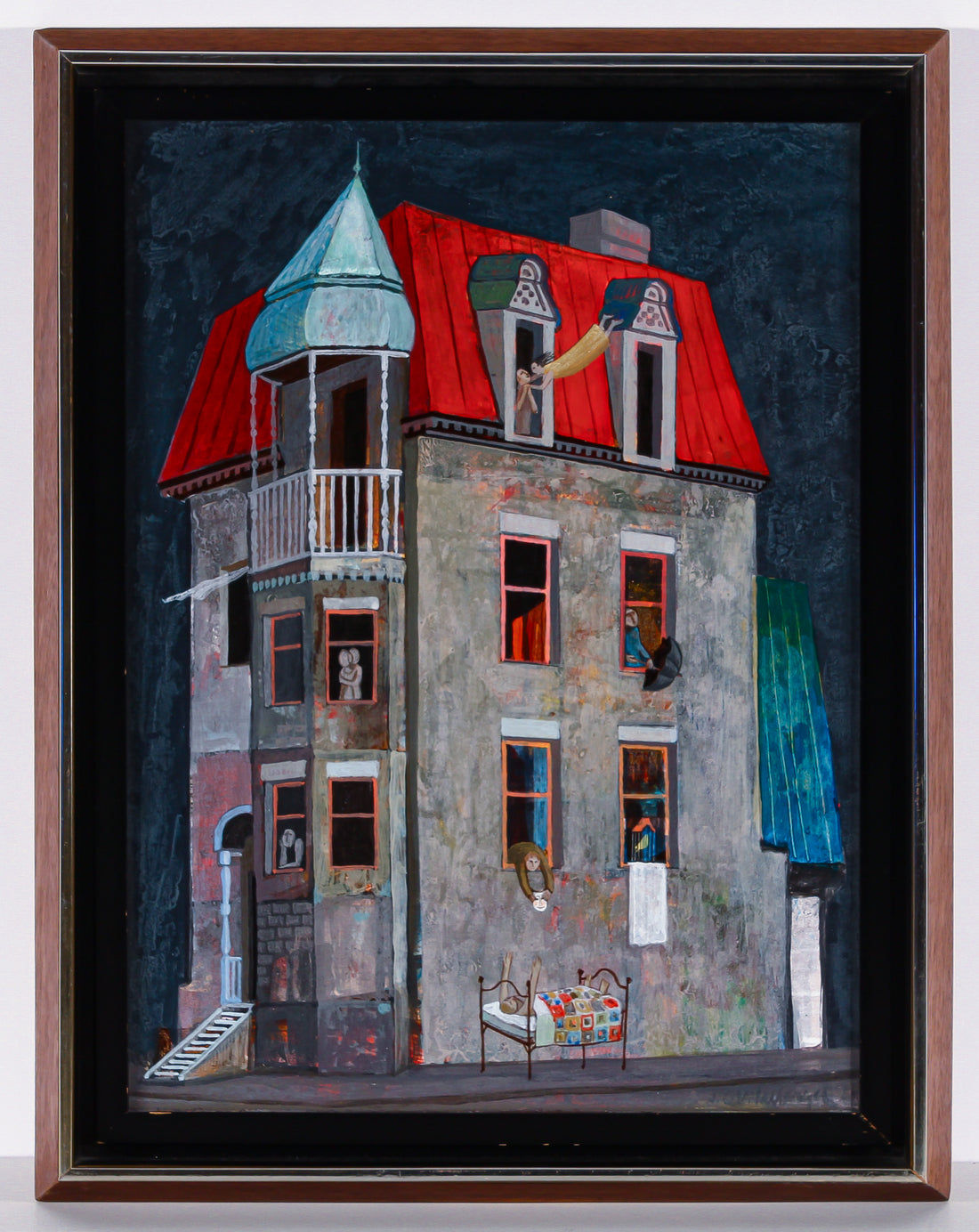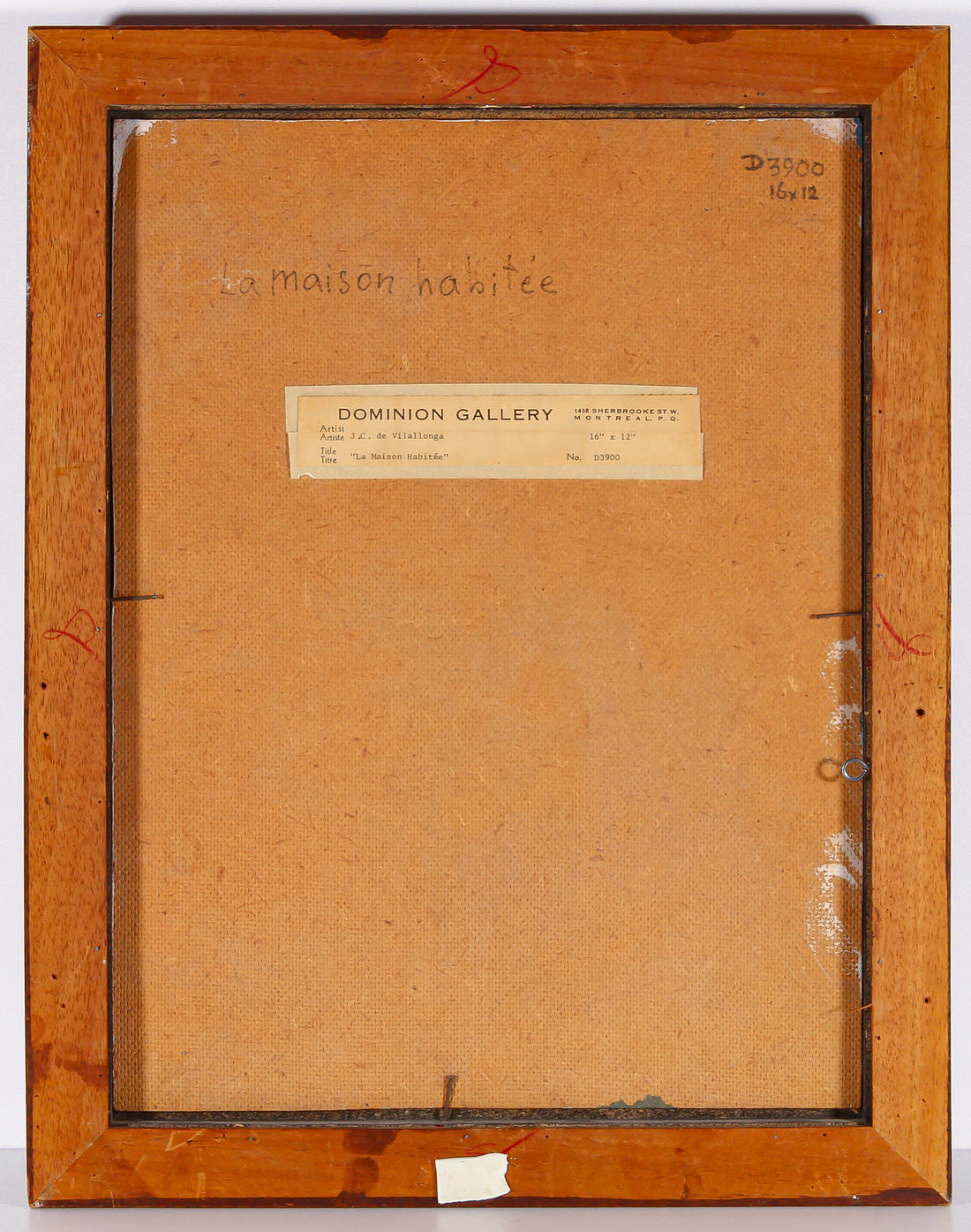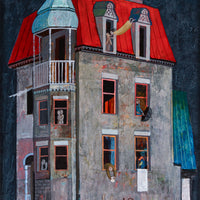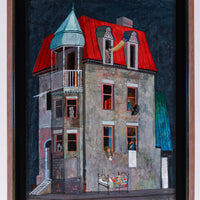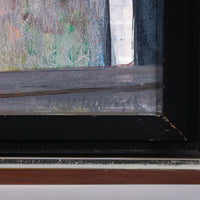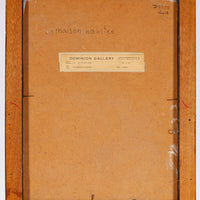 Jesús Carles de Vilallonga - "La Maison Habitée" - Oil on Masonite
K0912-003
Admire the intricately detailed scene of figures in windows of this original oil painting by Spanish-Canadian artist Jesús Carles de Vilallonga. The artwork is signed in the bottom right corner and includes a Dominion Gallery Artwork Information Sticker affixed on its verso. With a unique and captivating style, this piece is sure to become the highlight of any living space.
Jesús Carles de Vilallonga, Spanish-Canadian (1927)
Interior Measurement: H16" x W12"

Including Frame: H19" x W15"

Condition: Good

Request Price Jesús Carles de Vilallonga - "La Maison Habitée" - Oil on Masonite
×