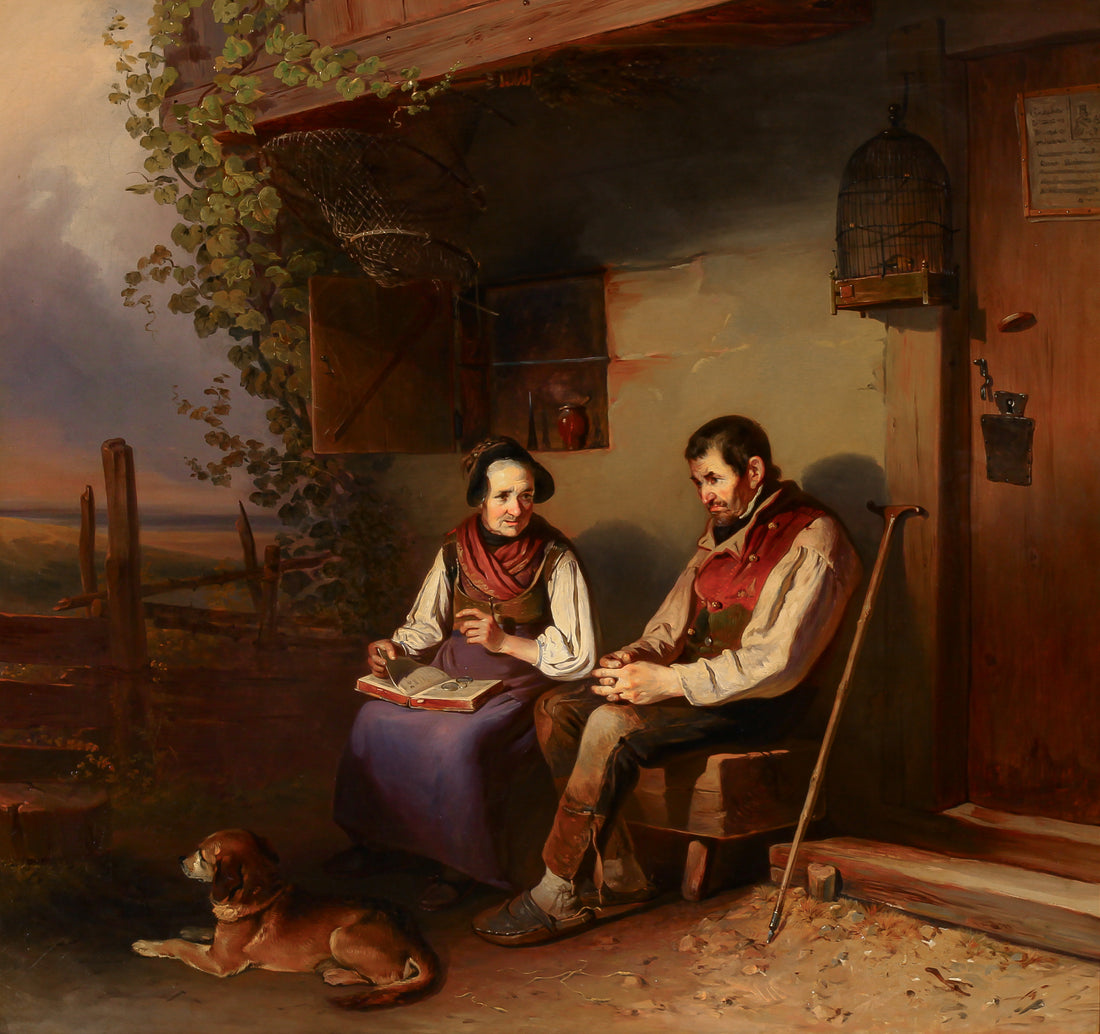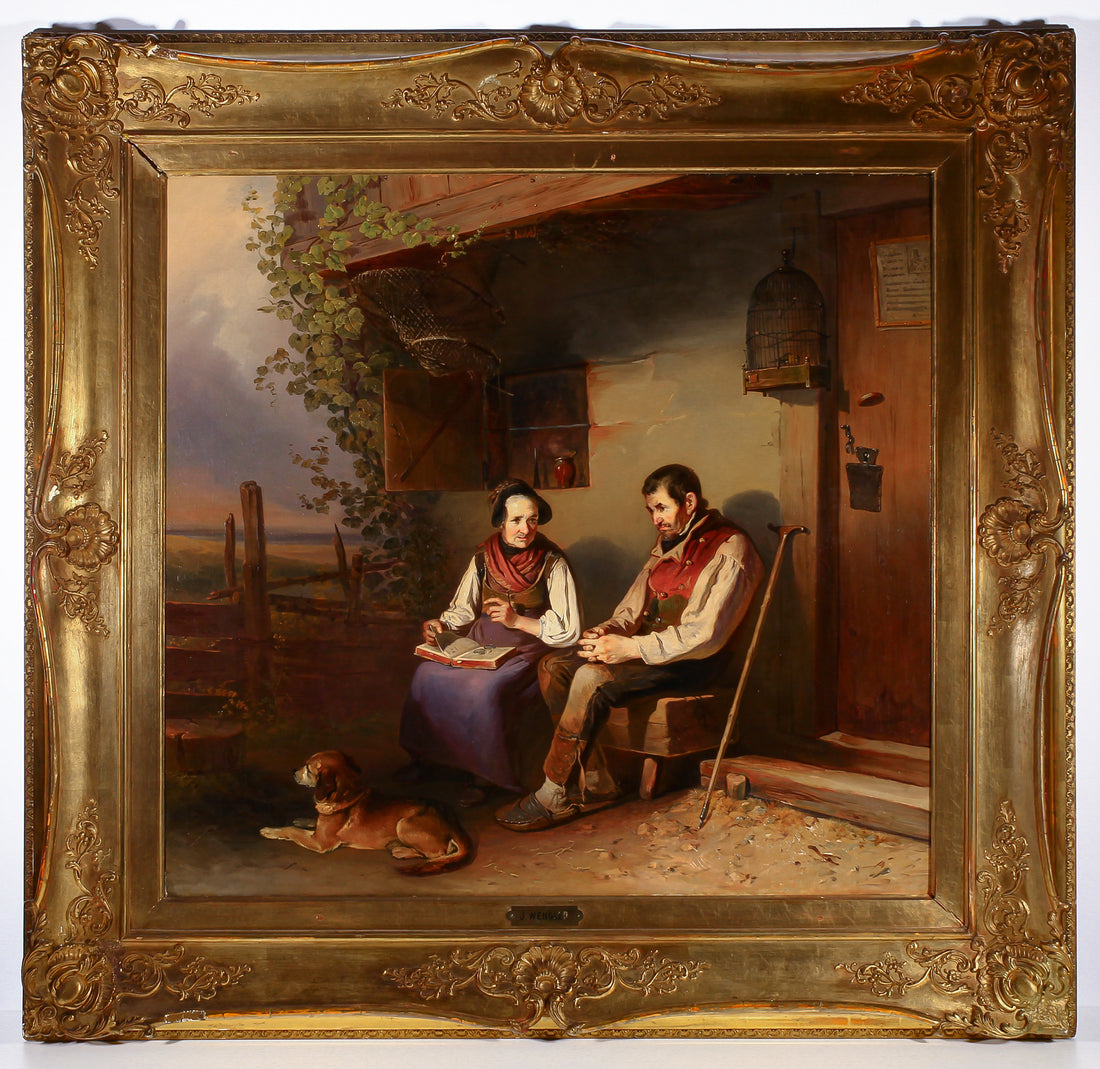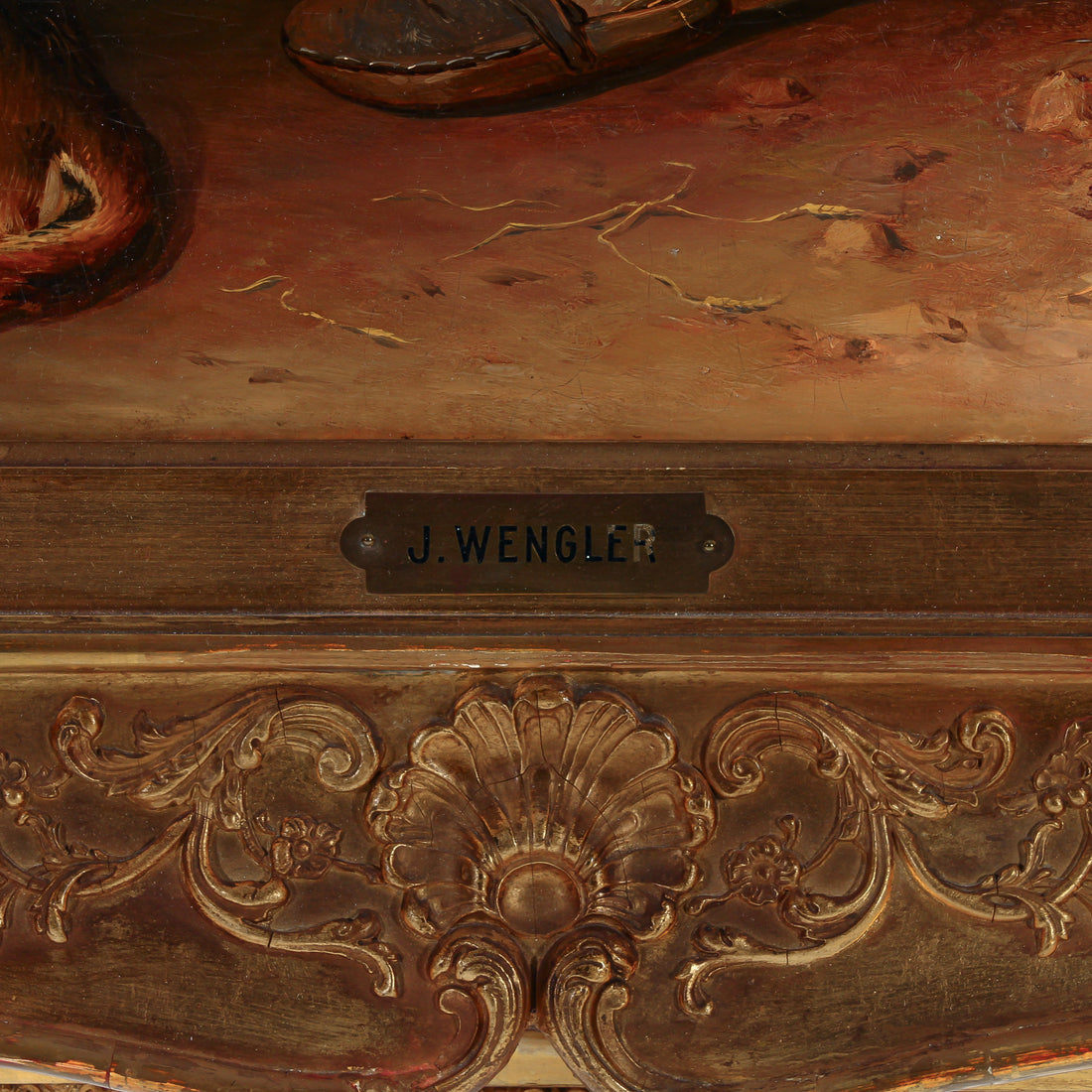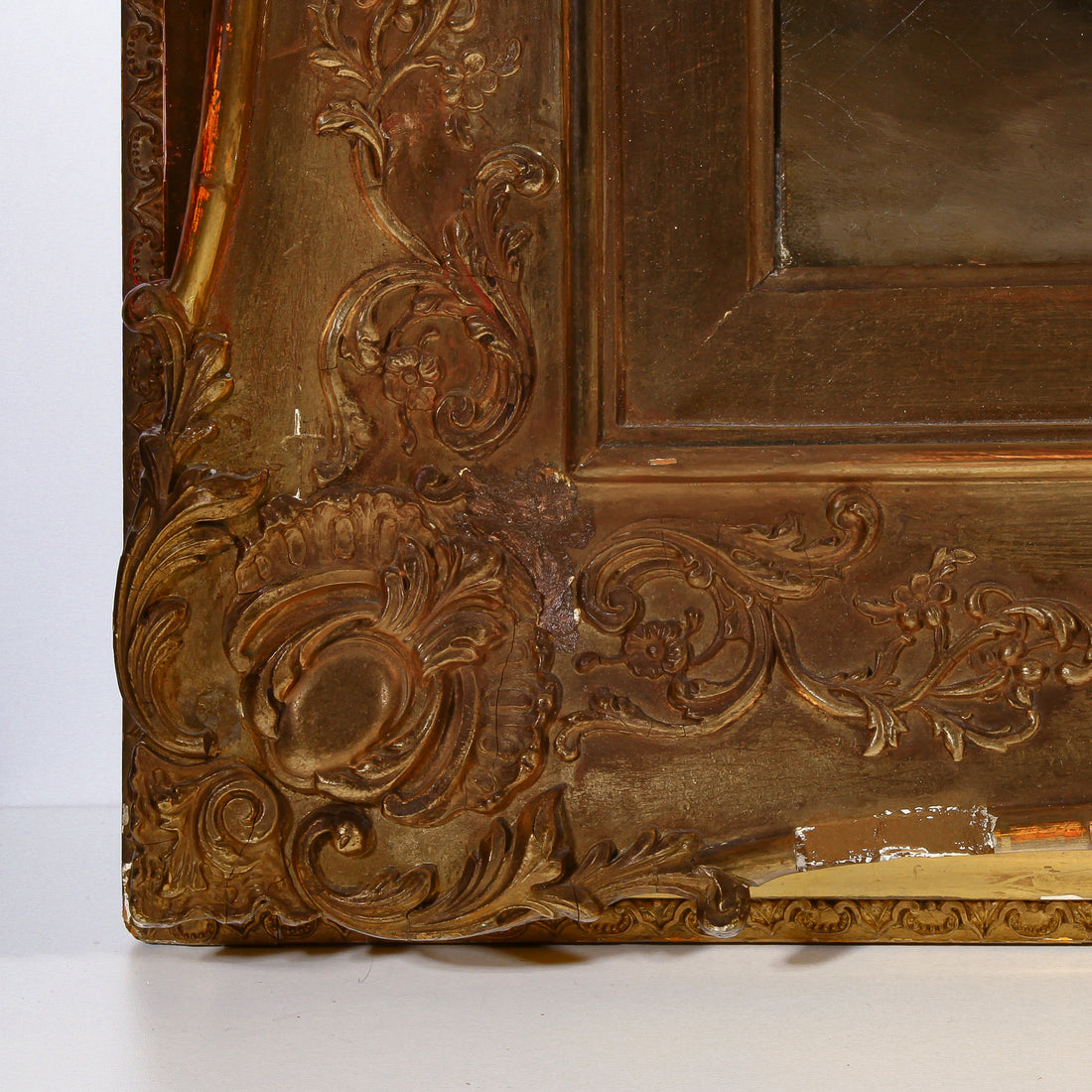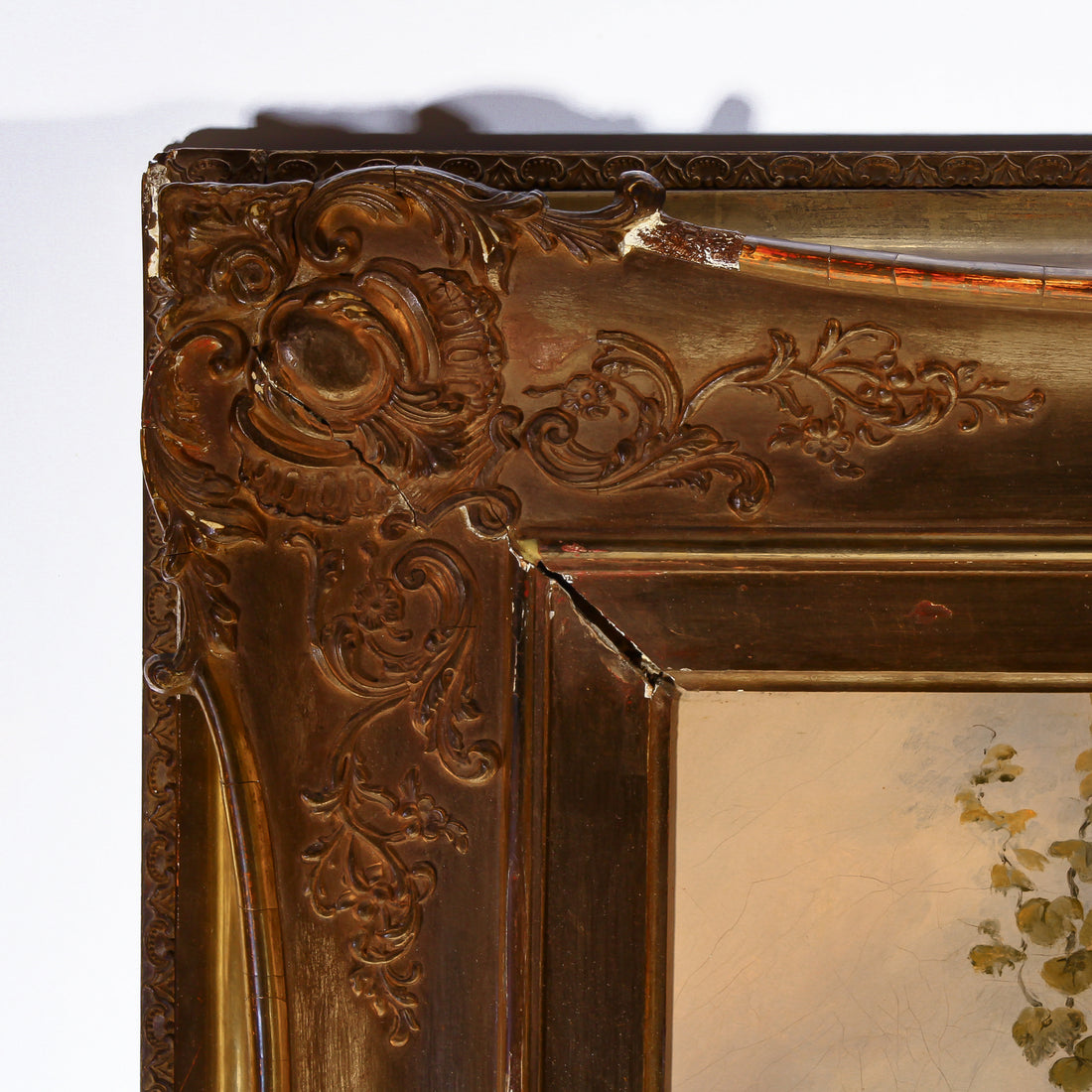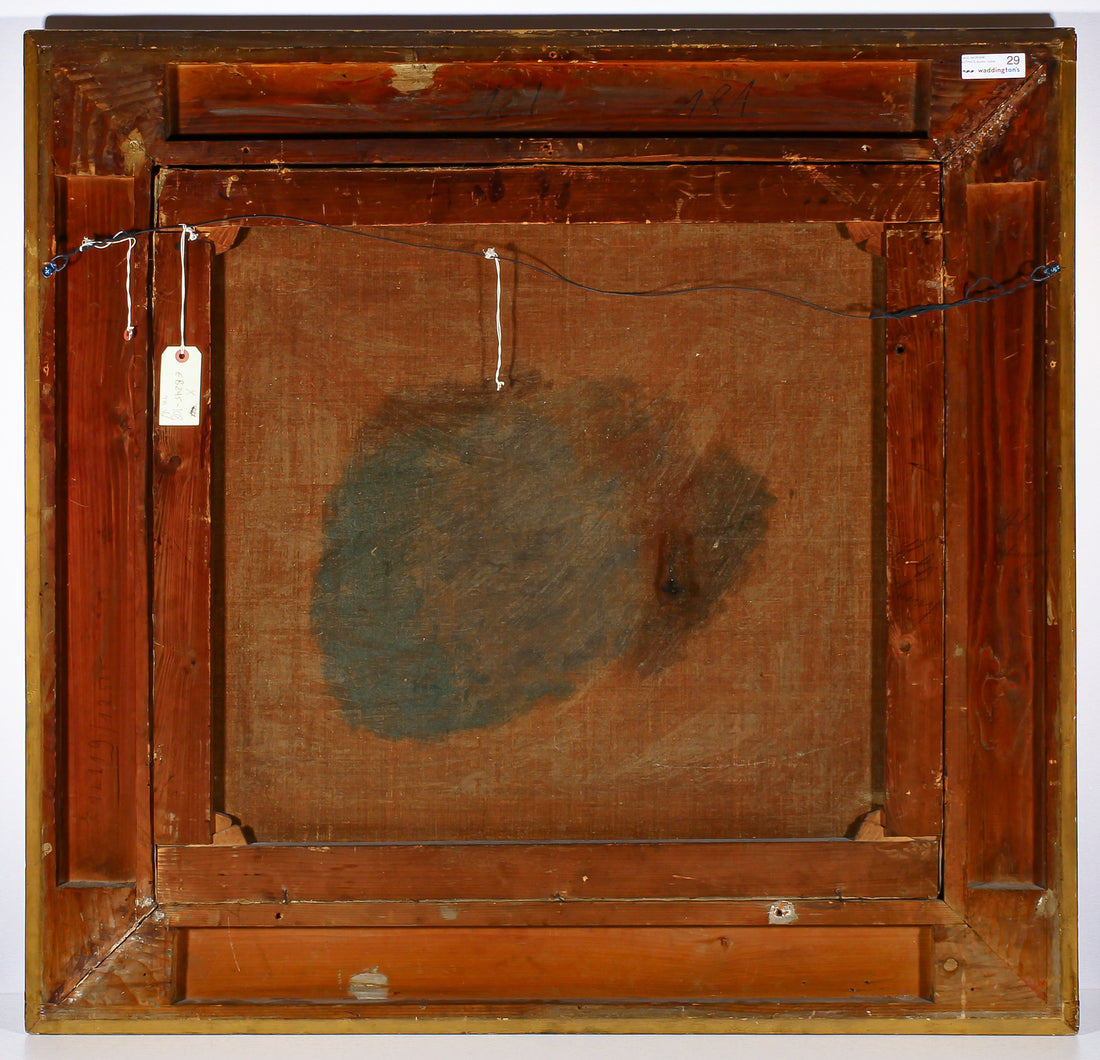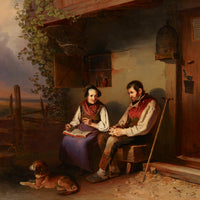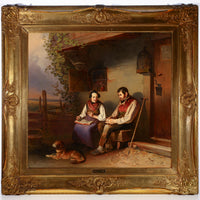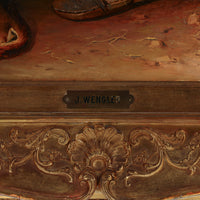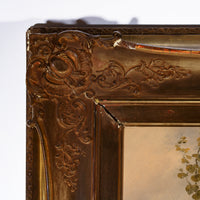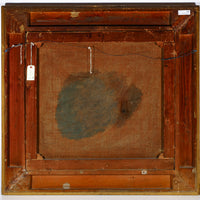 Johann Baptist Wengler - Elder Couple Outside Tavern - Oil on Canvas
B3741-111
This charming untitled oil on canvas by German artist Johann Baptist Wengler brings a rustic allure to any wall. The scene, signed and dated 1848 on the door stoop in the bottom right corner, depicts elderly figures engaged in lively conversation with animals in a countryside tavern.

Johann Baptist Wengler, German (1815-1889)
Interior Measurement: H30" x W32"
Including Giltwood Frame: H42" x W44"
Condition: Good (Some Craquelure)
Request Price Johann Baptist Wengler - Elder Couple Outside Tavern - Oil on Canvas
×