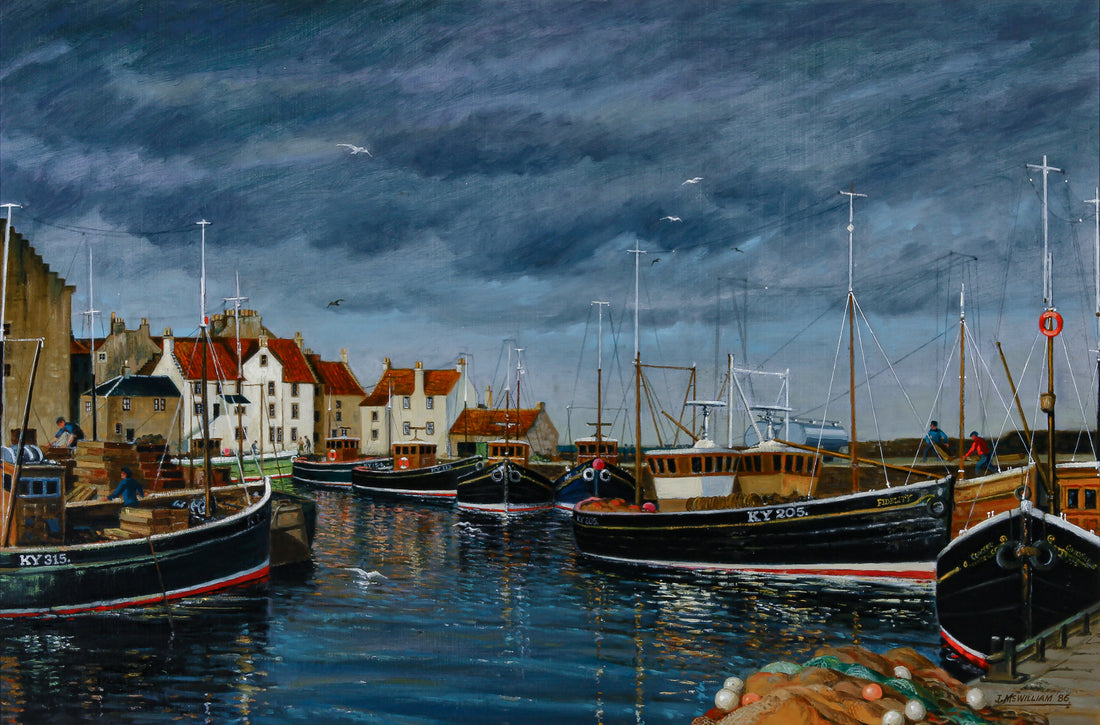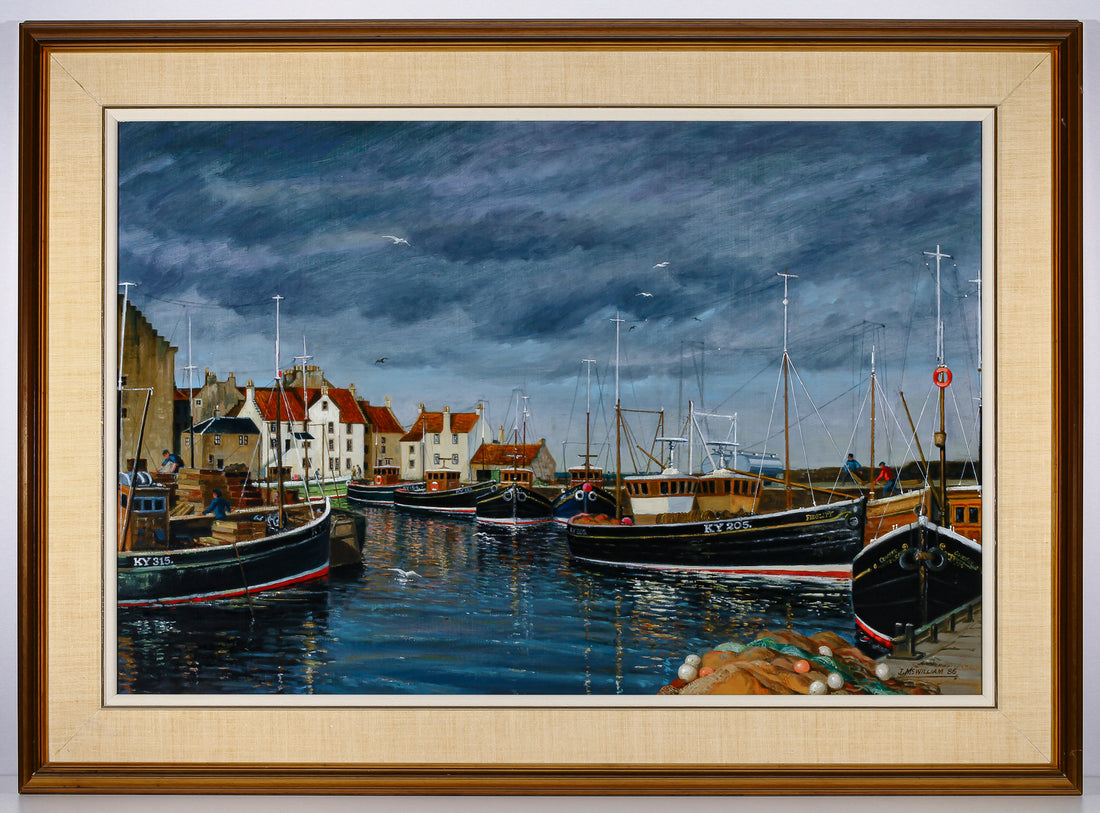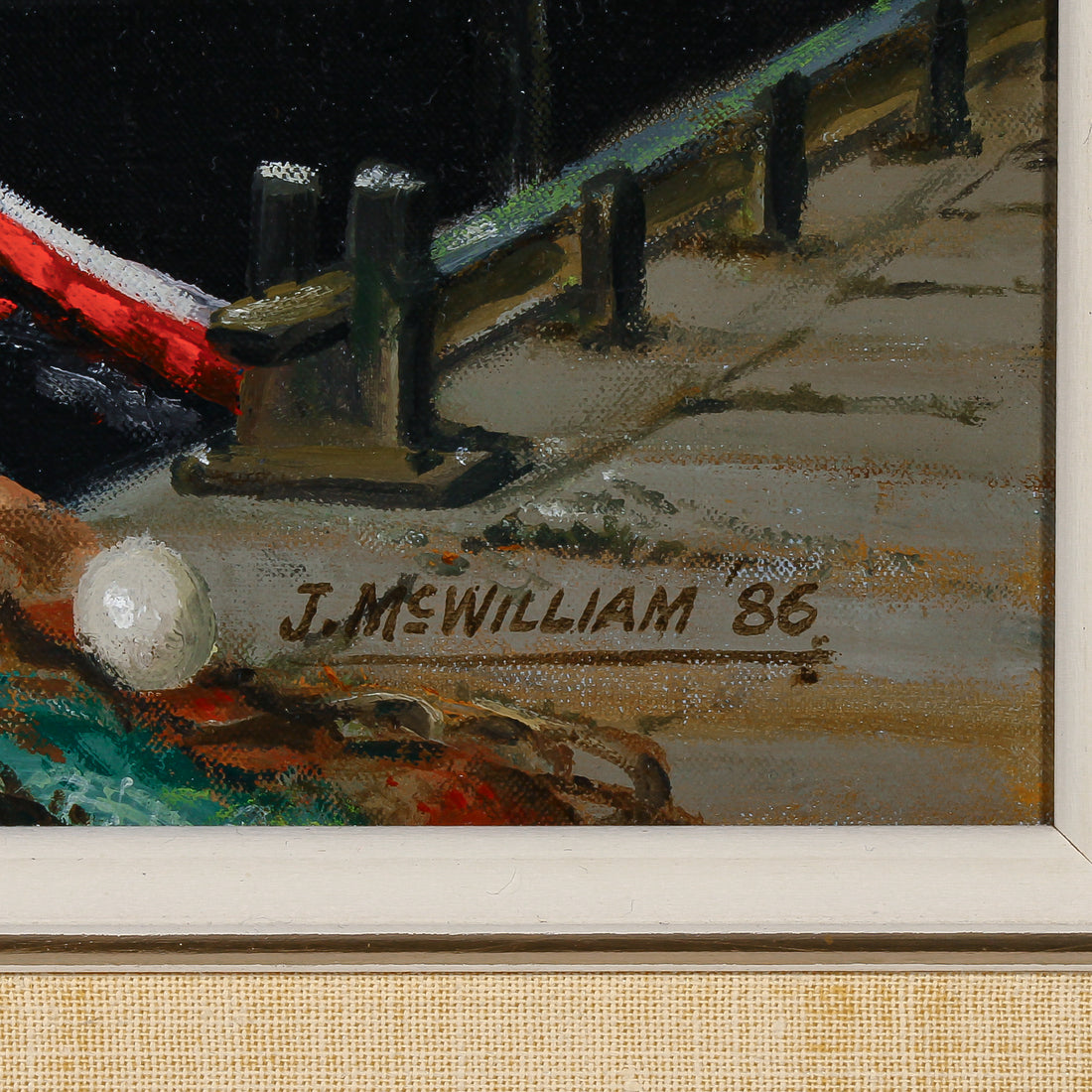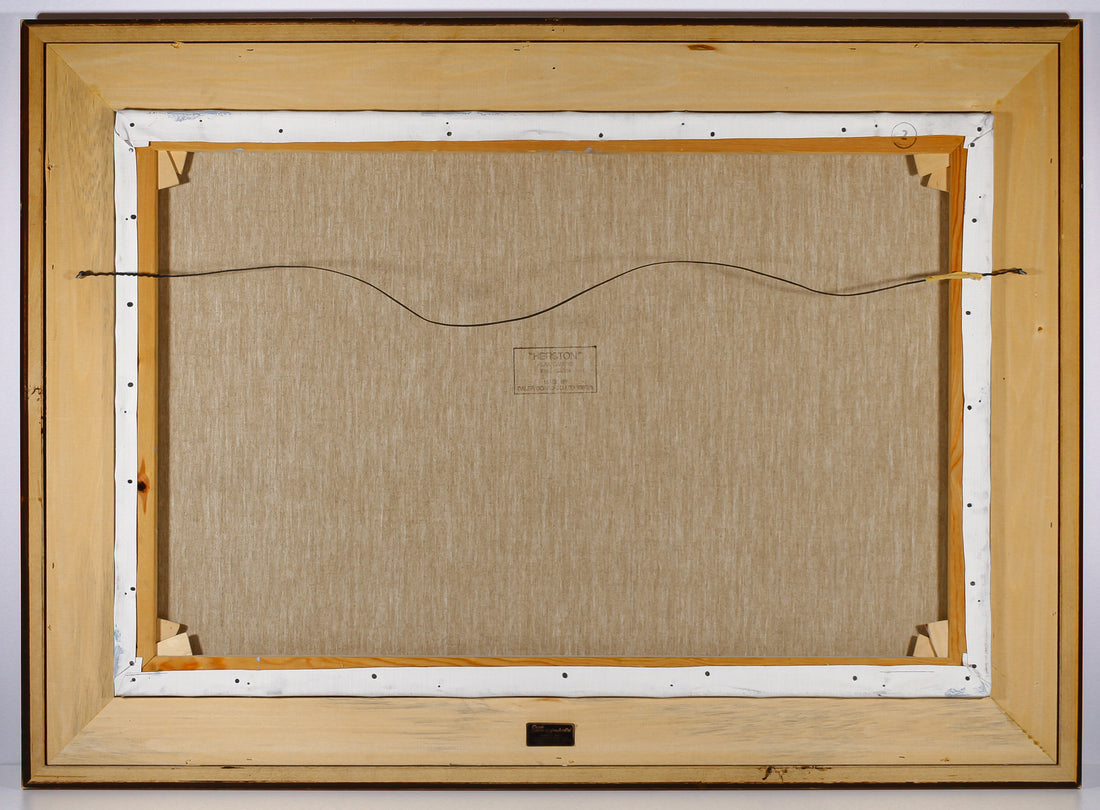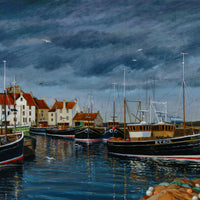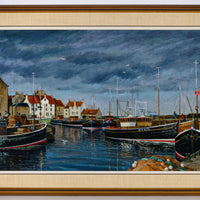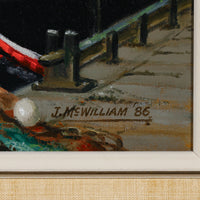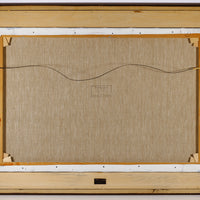 John McWilliam - "Pittenweem Harbour, Fife, Scotland" - Oil on Canvas
D10208-066
This evocative oil on canvas by Scottish artist John McWilliam captures the enchanting charm of Pittenweem Harbour in Fife, Scotland. The artwork portrays a full harbour beneath a darkened sky, radiating a moody and dramatic atmosphere. McWilliam's signature and the date '86' are elegantly placed in the bottom right corner, adding a personal touch to this captivating coastal scene.

John McWilliam, Scottish (1921-2002)
Interior Measurement: H24" x W36"
Including Frame: H32" x W44"
Condition: Good

Request Price John McWilliam - "Pittenweem Harbour, Fife, Scotland" - Oil on Canvas
×