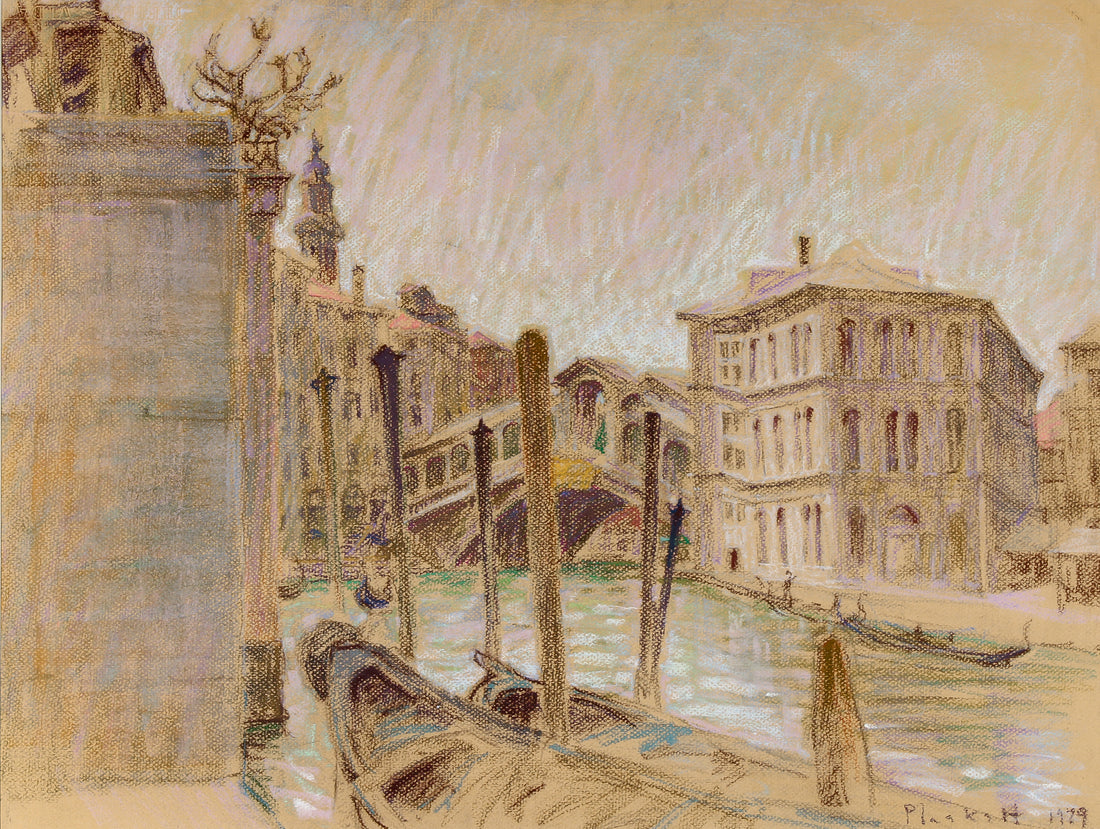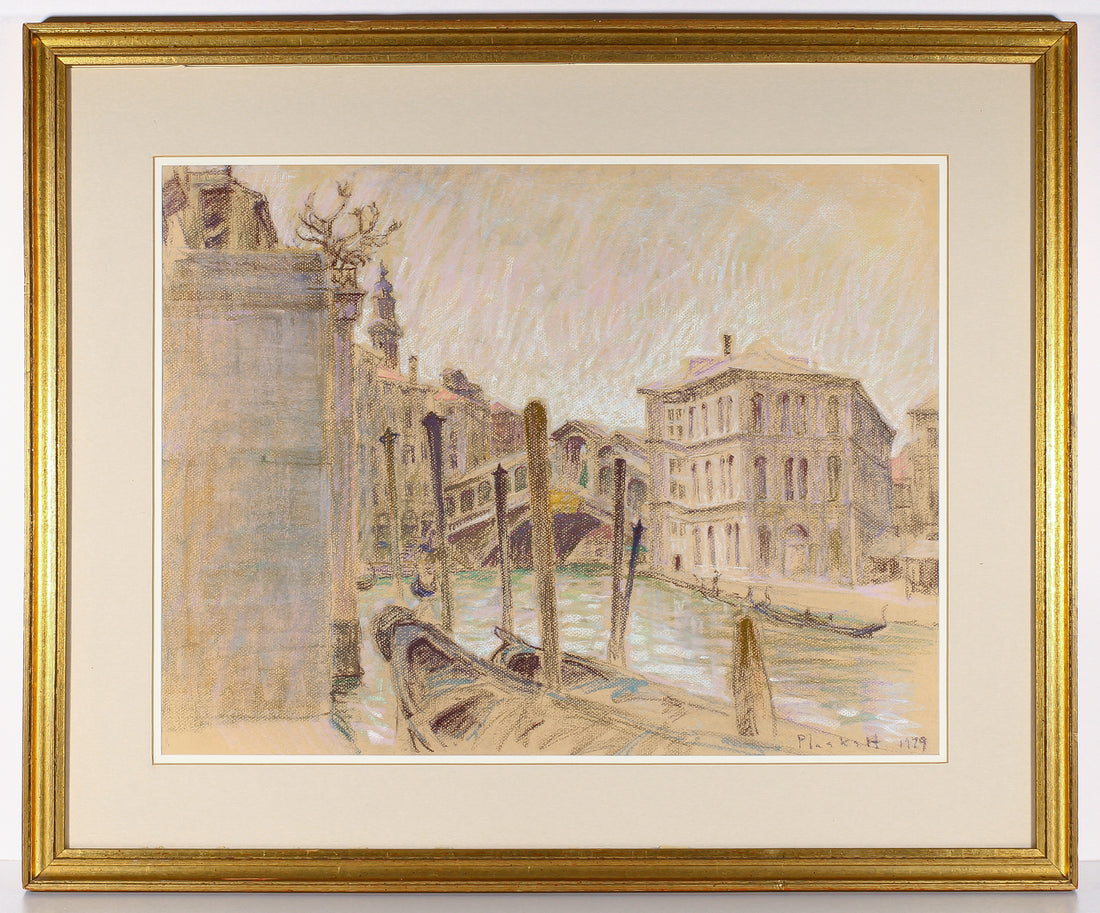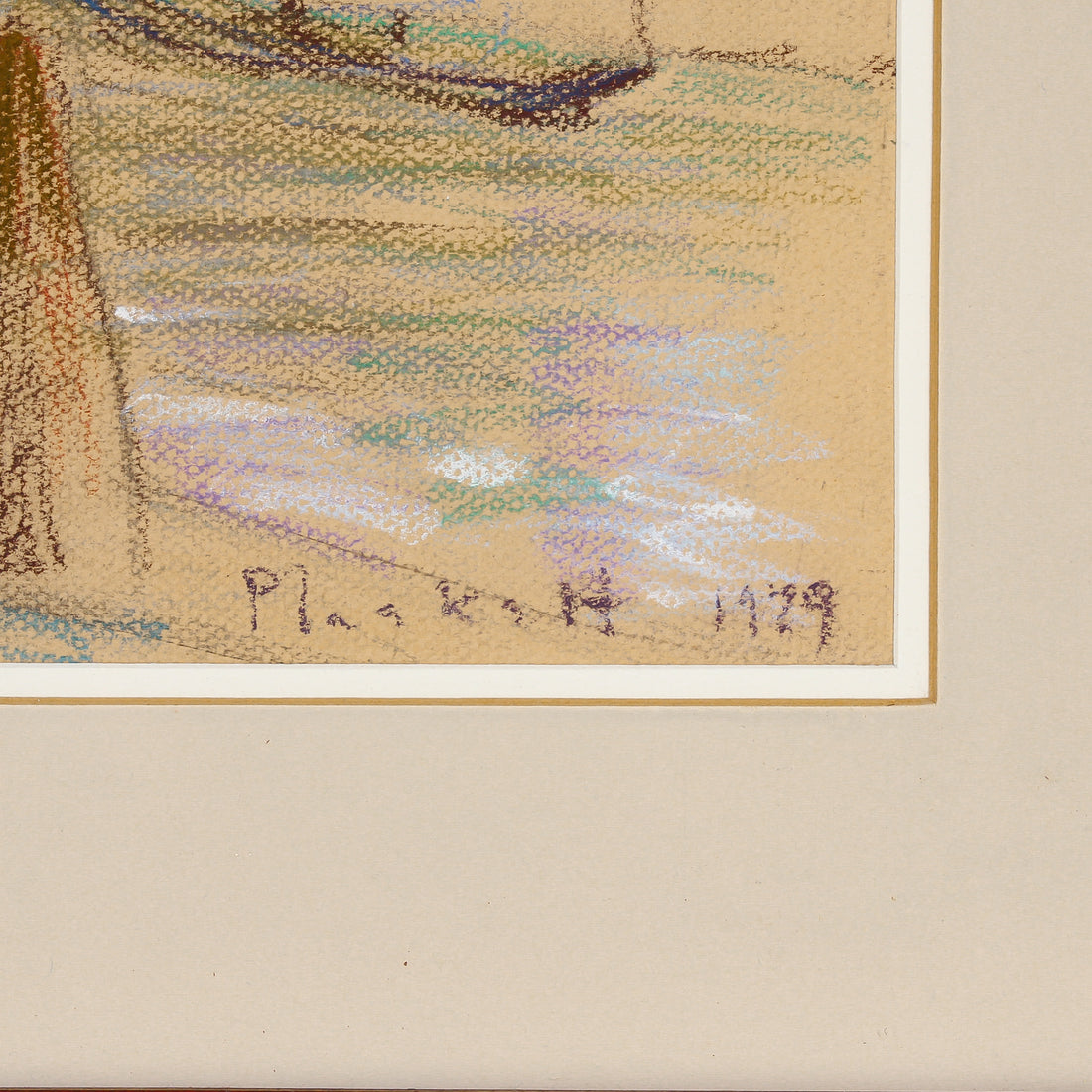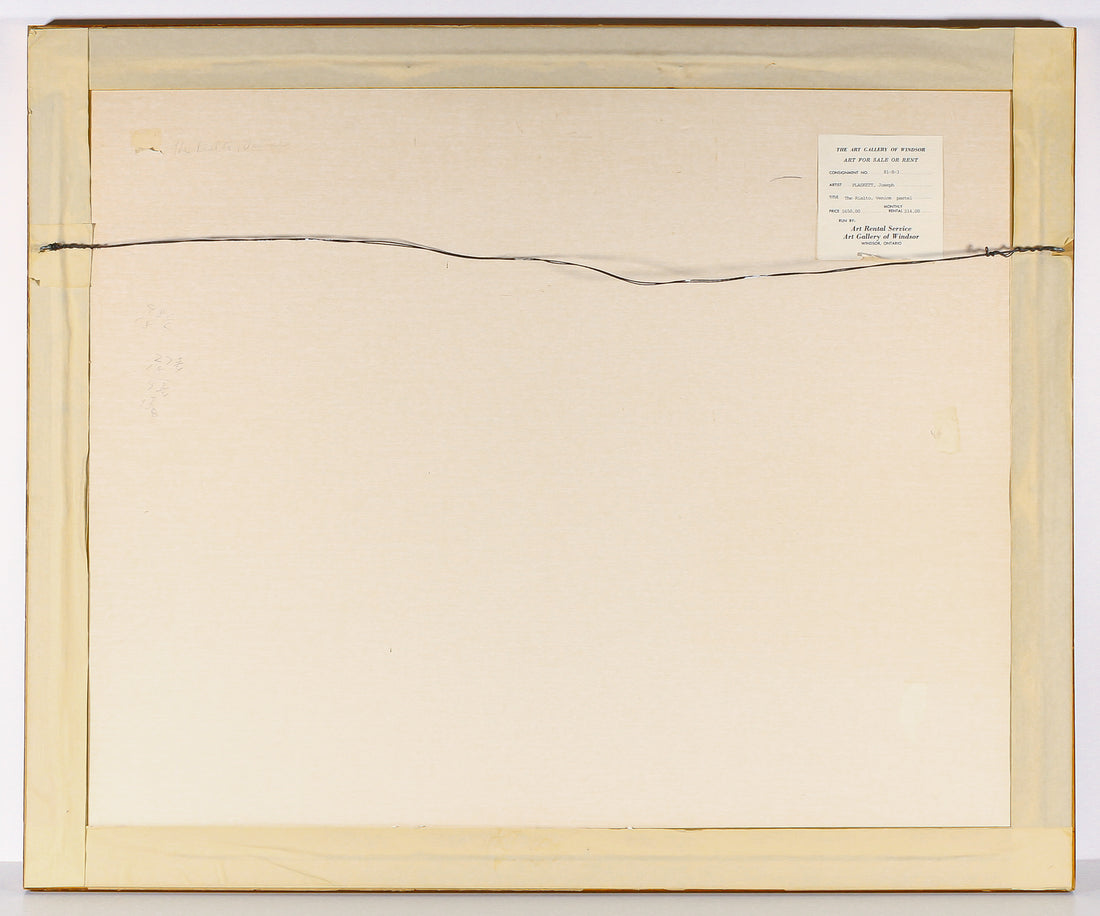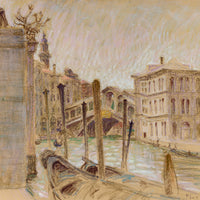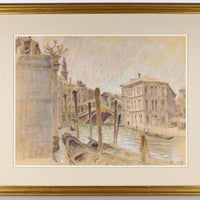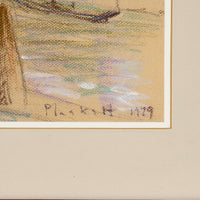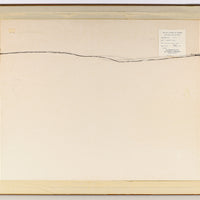 Joseph Plaskett - "The Rialto, Venice" - Pastel on Paper
K0912-005
Experience a soft, neutrally toned Venetian vision from Canadian artist Joseph Plaskett with "The Rialto, Venice" pastel on paper. Signed and dated in bottom right corner in 1979, and featuring an art gallery of Windsor information sticker on the verso. Perfect for any art enthusiast.
Joseph Plaskett, Canadian (1918-2014)
Interior Measurement: H19" x W25" 
Including Frame: H28" x W34"

Condition: Good

Request Price Joseph Plaskett - "The Rialto, Venice" - Pastel on Paper
×