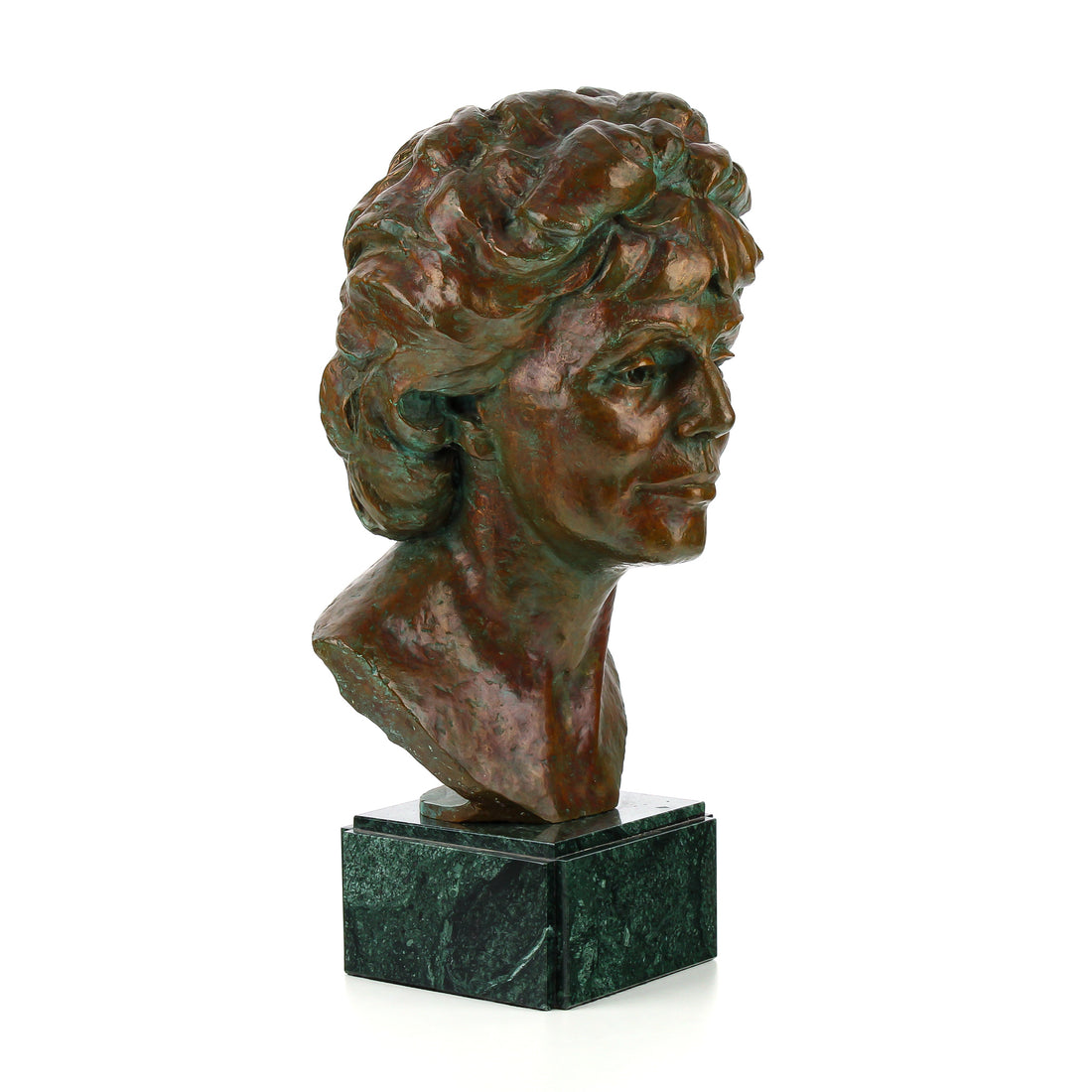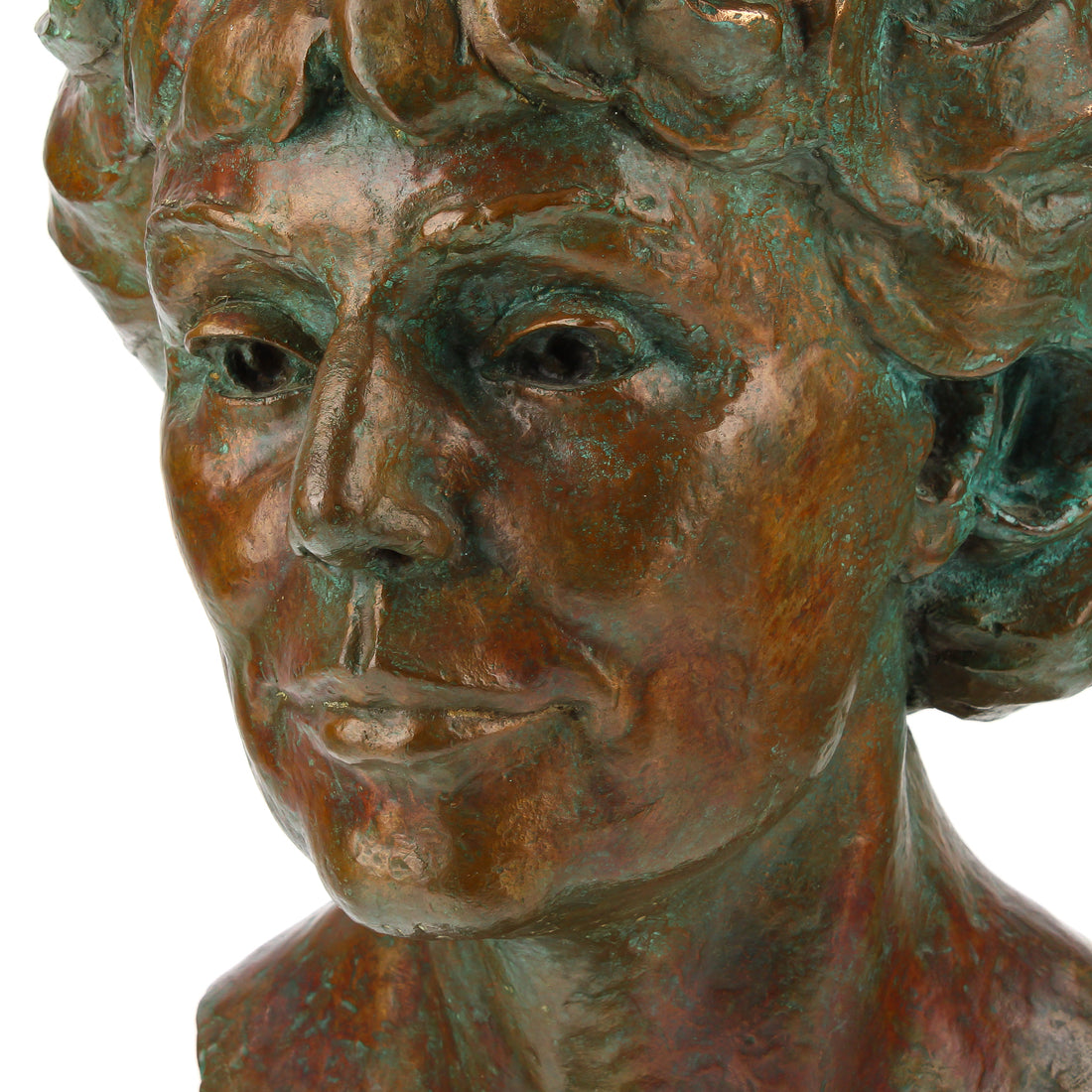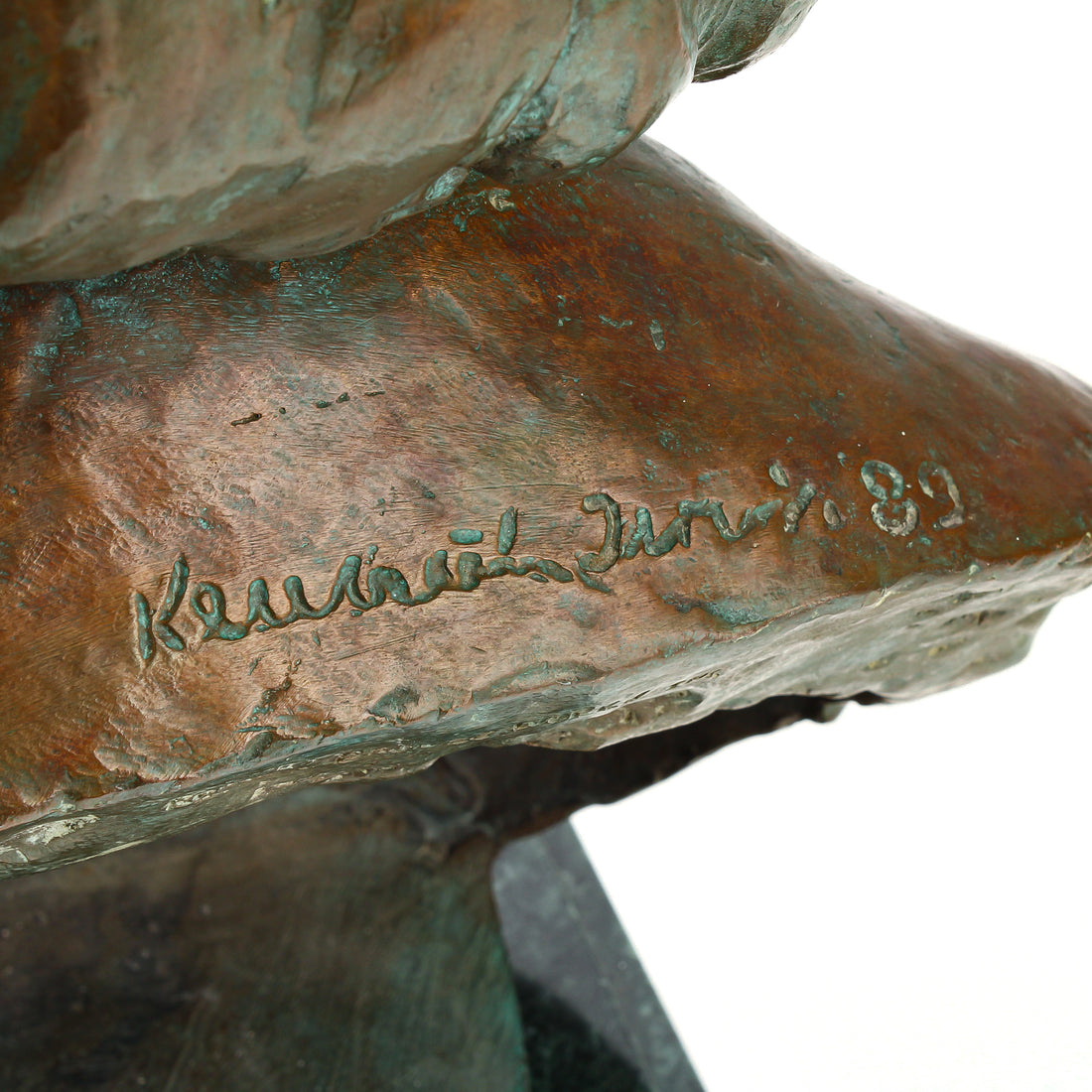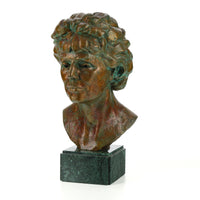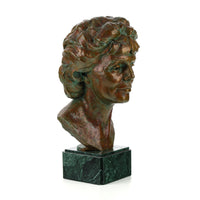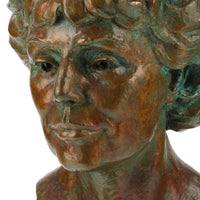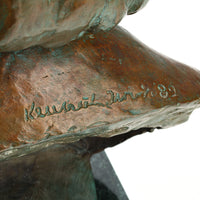 Kenneth Jarvis - Bust of a Woman - Bronze Sculpture on Stone Base
W3571-a085
This bronze sculpture on a stone base was created by Canadian artist Kenneth Jarvis. The detailed bust of a woman is signed by the artist at the back of the neck, and also features a Roman Bronze Works Inc. foundry mark underneath. An expertly crafted piece, perfect for any art enthusiast.
Kenneth Jarvis, Canadian (20th Century)
Including Base: H22"

Condition: Good

Request Price Kenneth Jarvis - Bust of a Woman - Bronze Sculpture on Stone Base
×