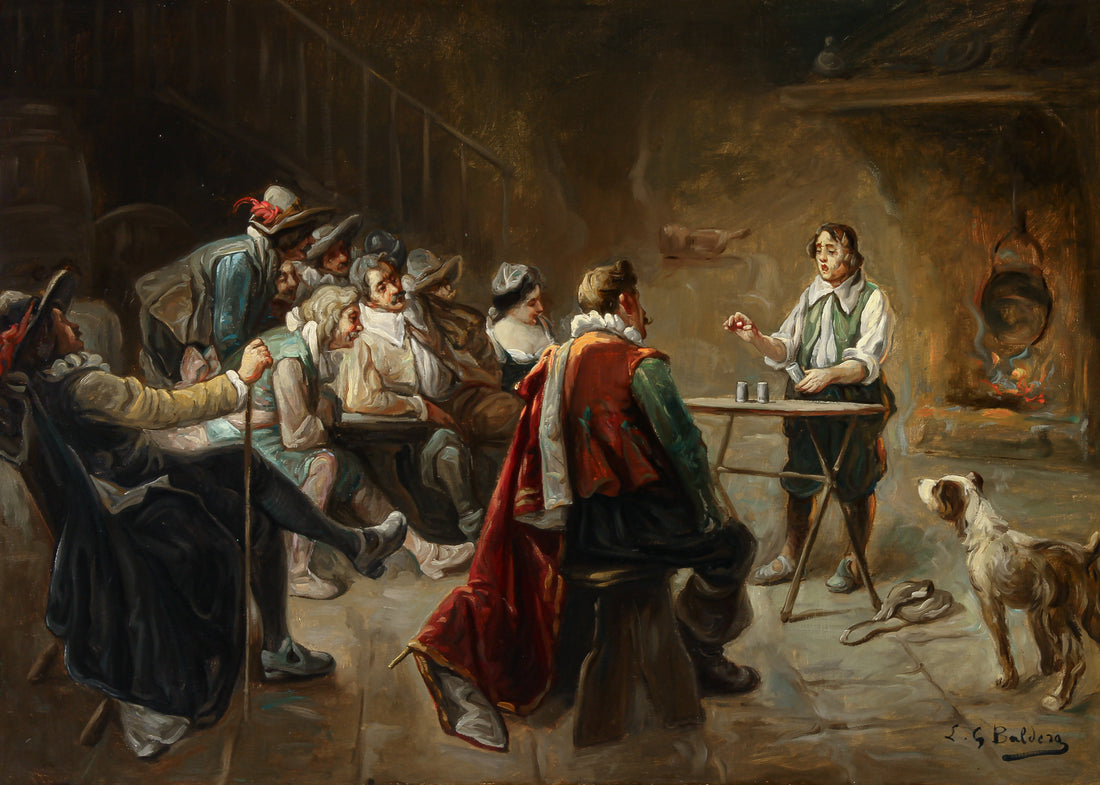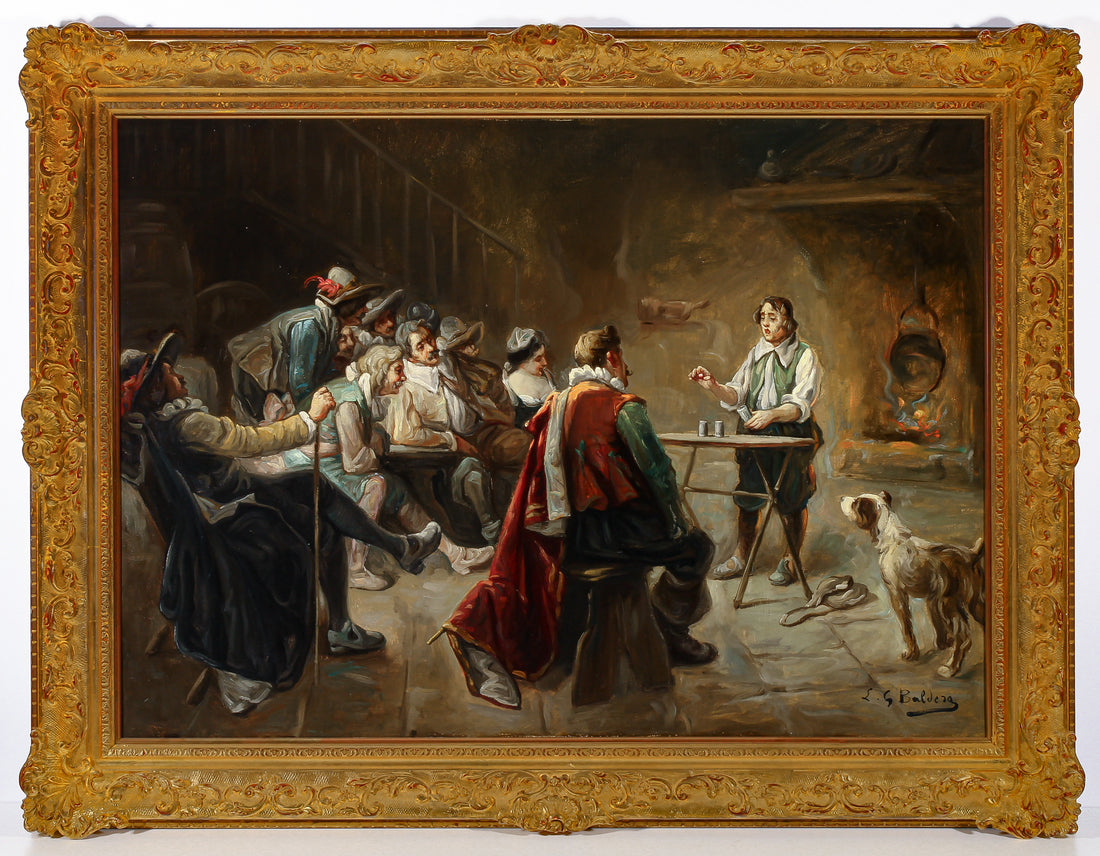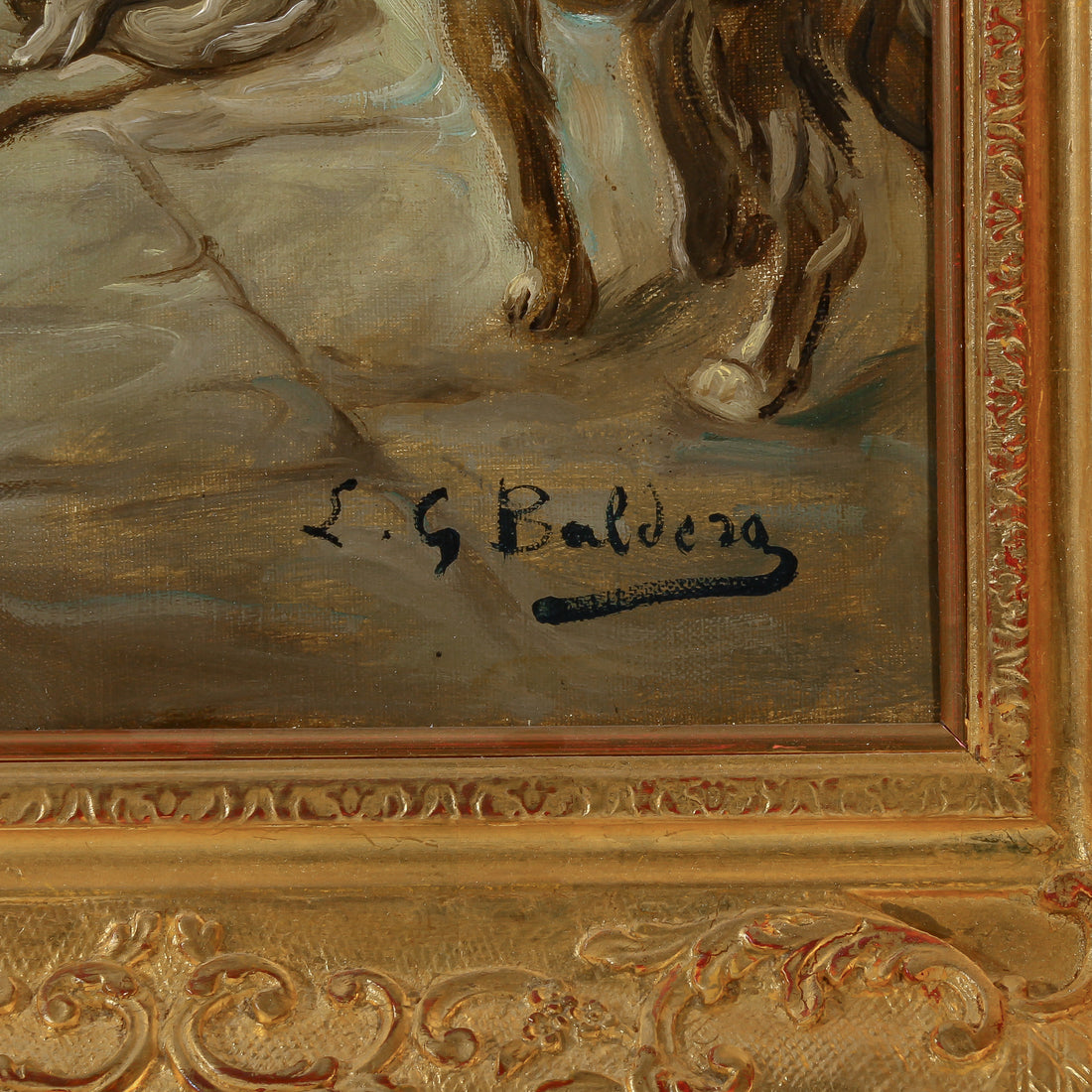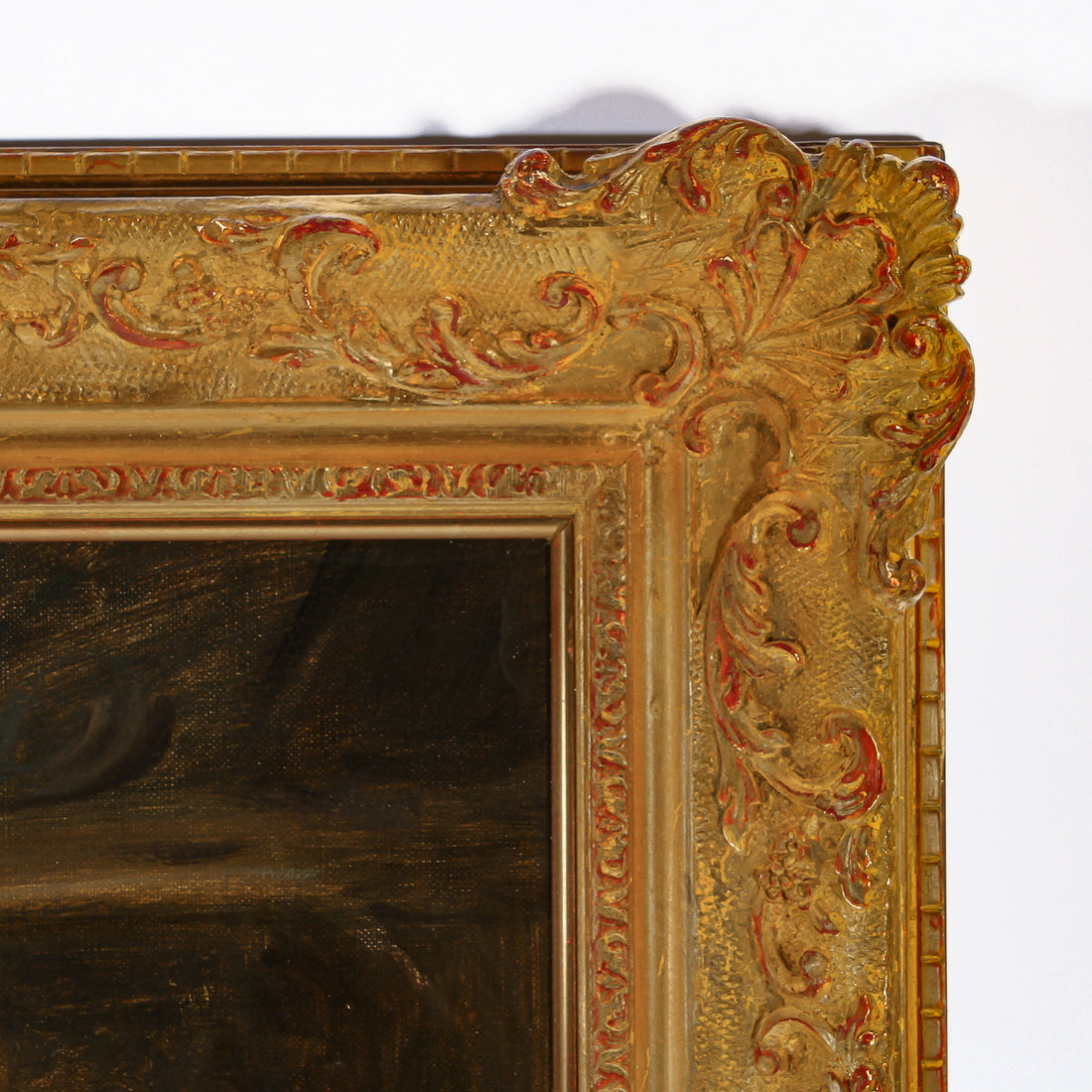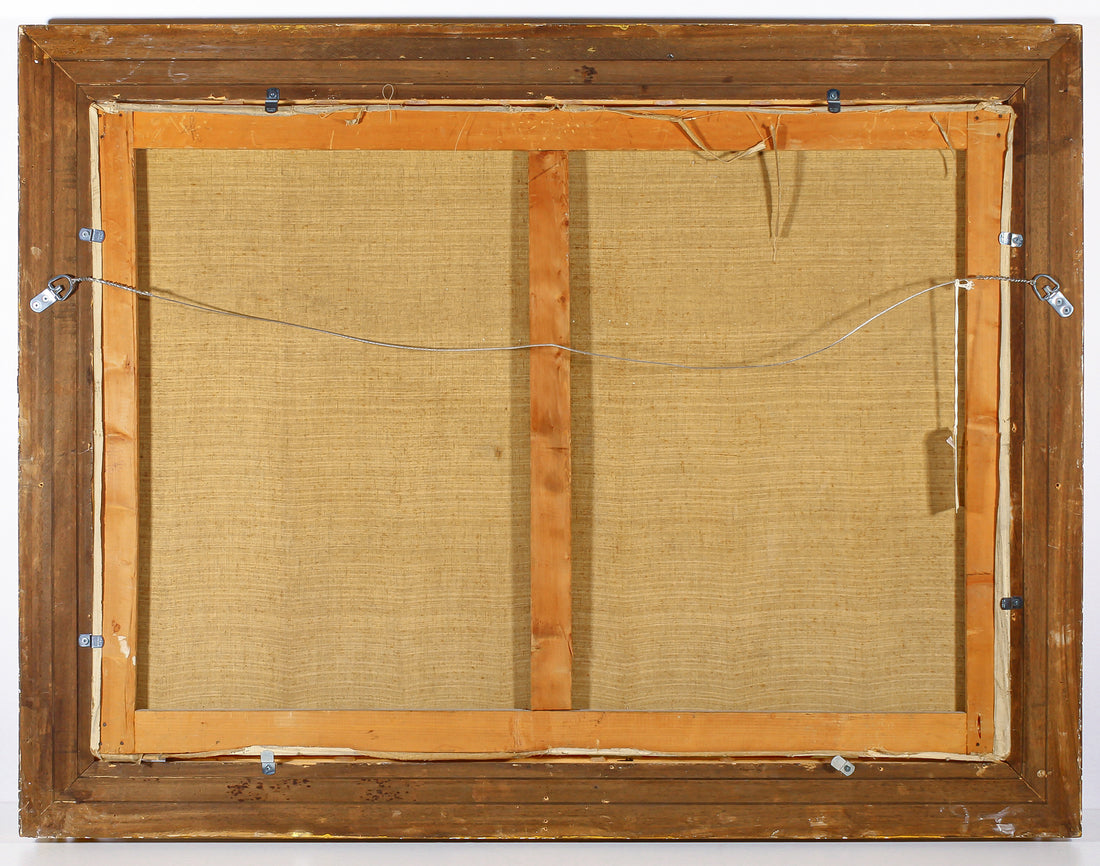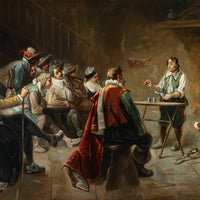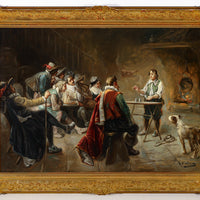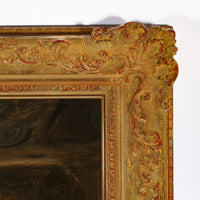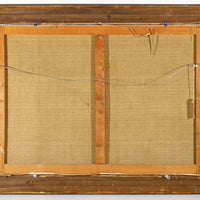 Luigi G. Baldero - Tavern Scene with Trickster - Oil on Canvas
B3741-109
Immerse yourself in the lively world of old-world entertainment and intrigue with Italian artist Luigi G. Baldero's Tavern Scene with Trickster. In this captivating oil on canvas, the Italian artist skillfully depicts a detailed and lighthearted scene where a trickster mesmerizes a captivated audience with his cups and balls performance. Baldero's signature graces the bottom right corner of the artwork.
Luigi G. Baldero, Italian (19th/20th Century)
Interior Measurement: H25" x W35"
Including Giltwood Frame: H32" x W43"
Condition: Good
Request Price Luigi G. Baldero - Tavern Scene with Trickster - Oil on Canvas
×