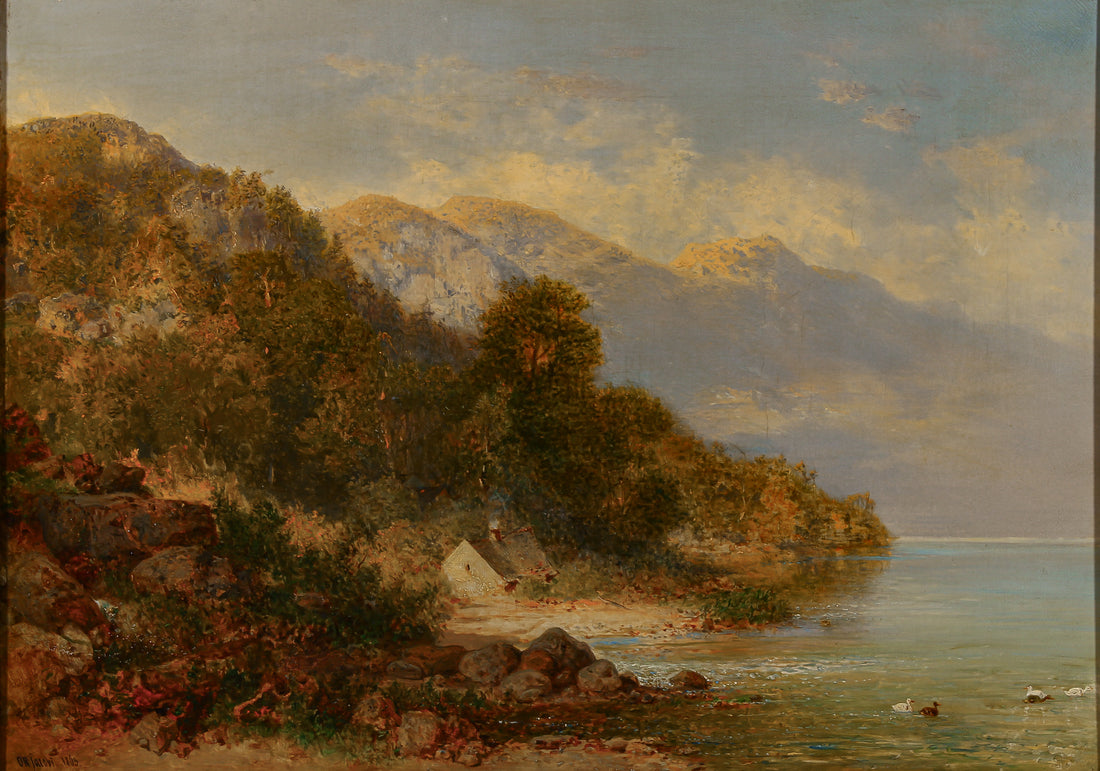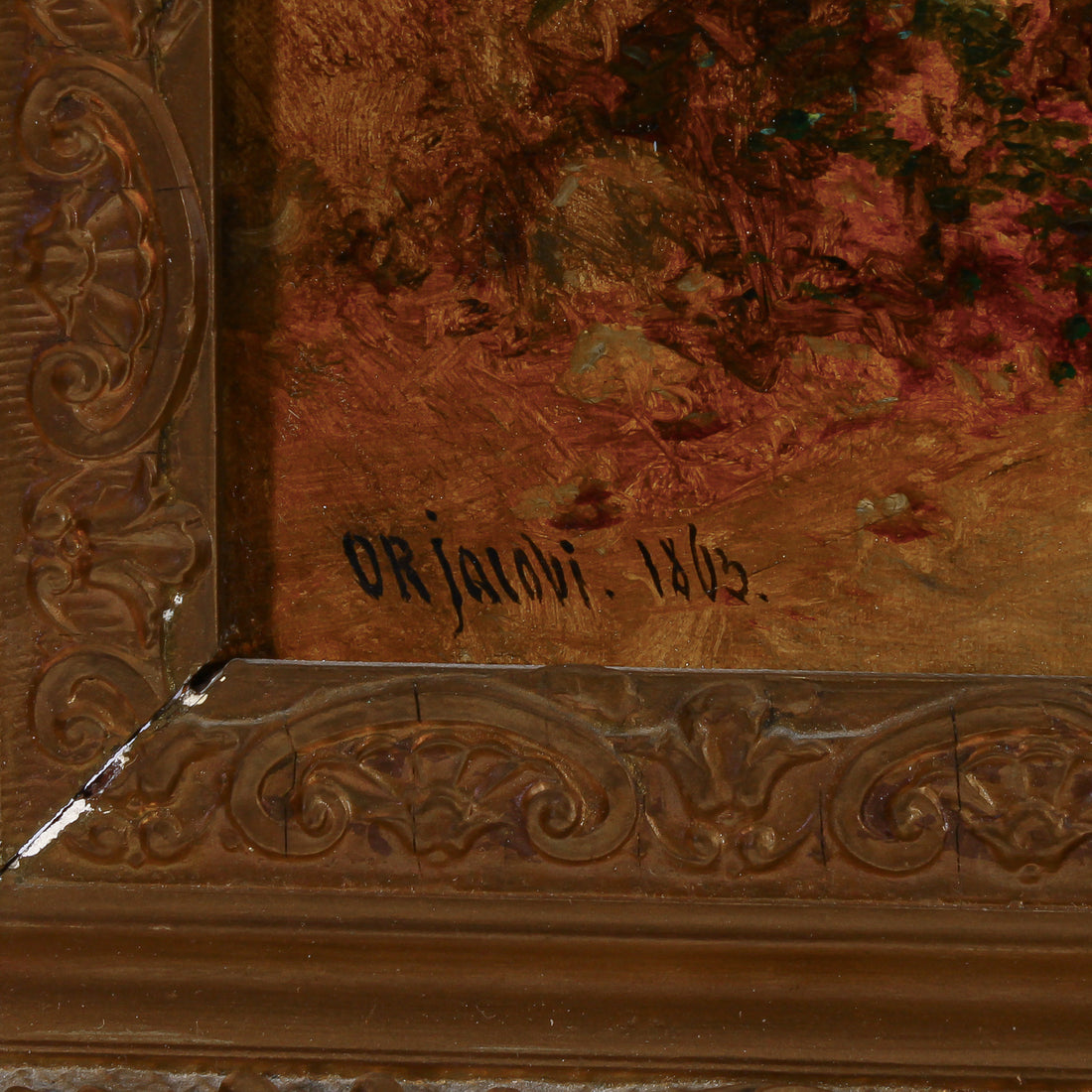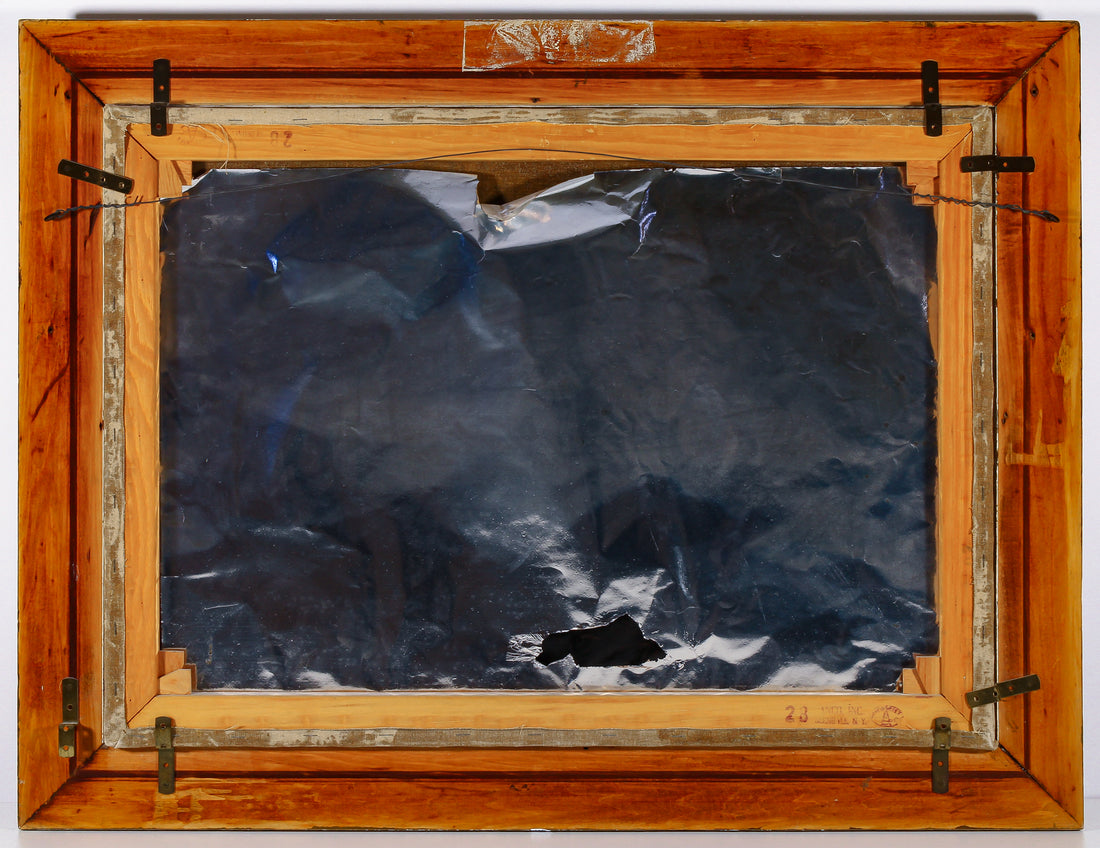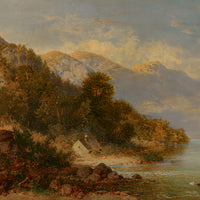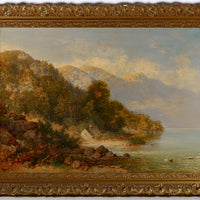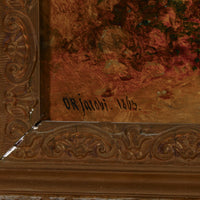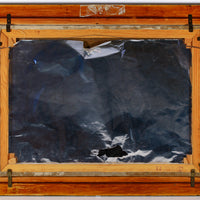 Otto Reinhold Jacobi - Lakeside Cottage in Summer - Oil on Canvas
S11547-001
Immerse yourself in the warm embrace of summer with this masterful untitled oil on canvas by Canadian artist Otto Reinhold Jacobi. Painted in 1863, the artwork showcases a humble cottage nestled by the tranquil waters of a lake on the backdrop of a great mountain range. Jacobi's signature and date adorn the bottom left corner, inviting you to explore the rich details of this serene landscape. An appraisal and additional information are included with this piece.
Otto Reinhold Jacobi, Canadian (1812-1901)
Interior Measurement: H20" x W28"
Including Giltwood Frame: H25" x W34"
Condition: Good (Light Craquelure)

Request Price Otto Reinhold Jacobi - Lakeside Cottage in Summer - Oil on Canvas
×