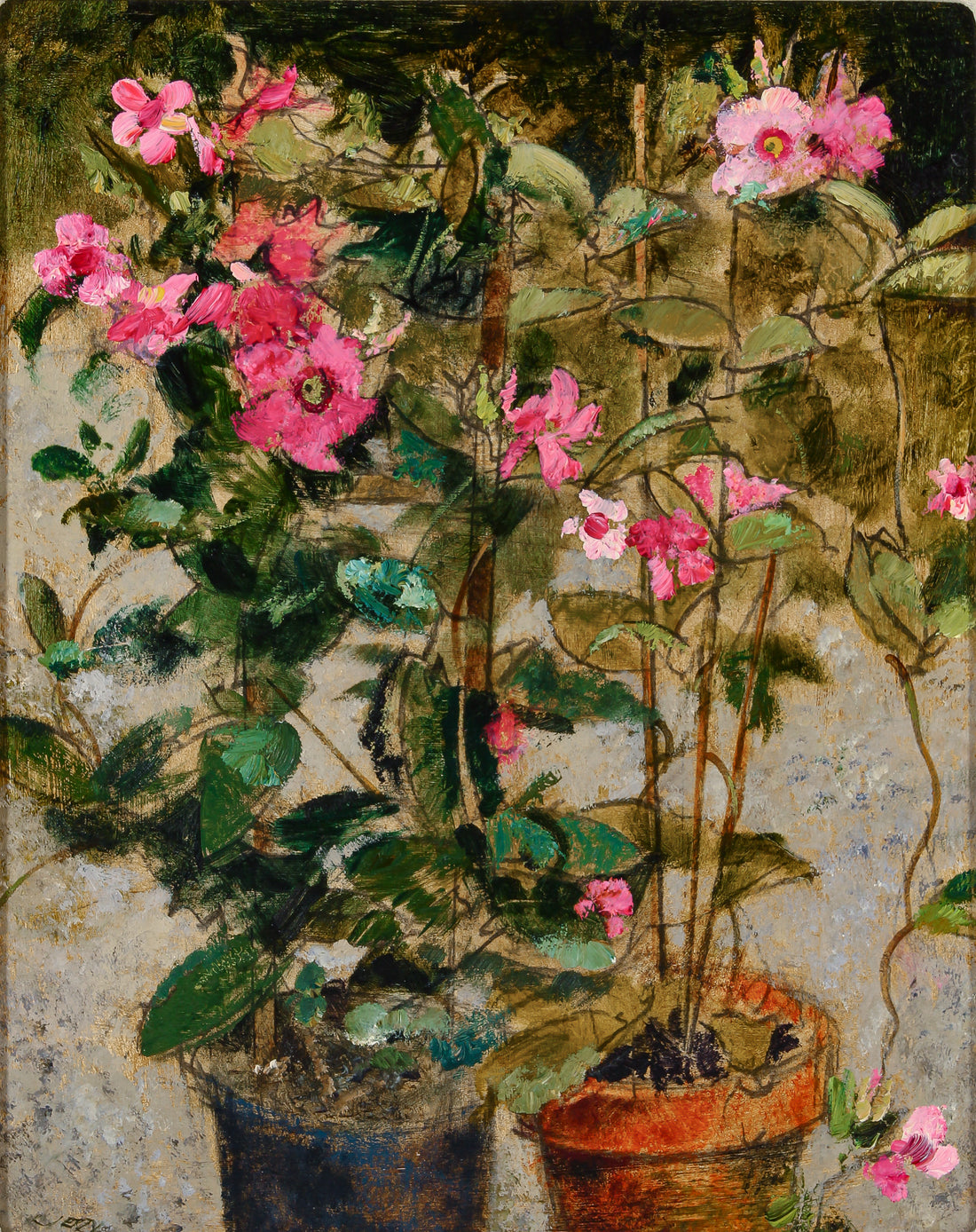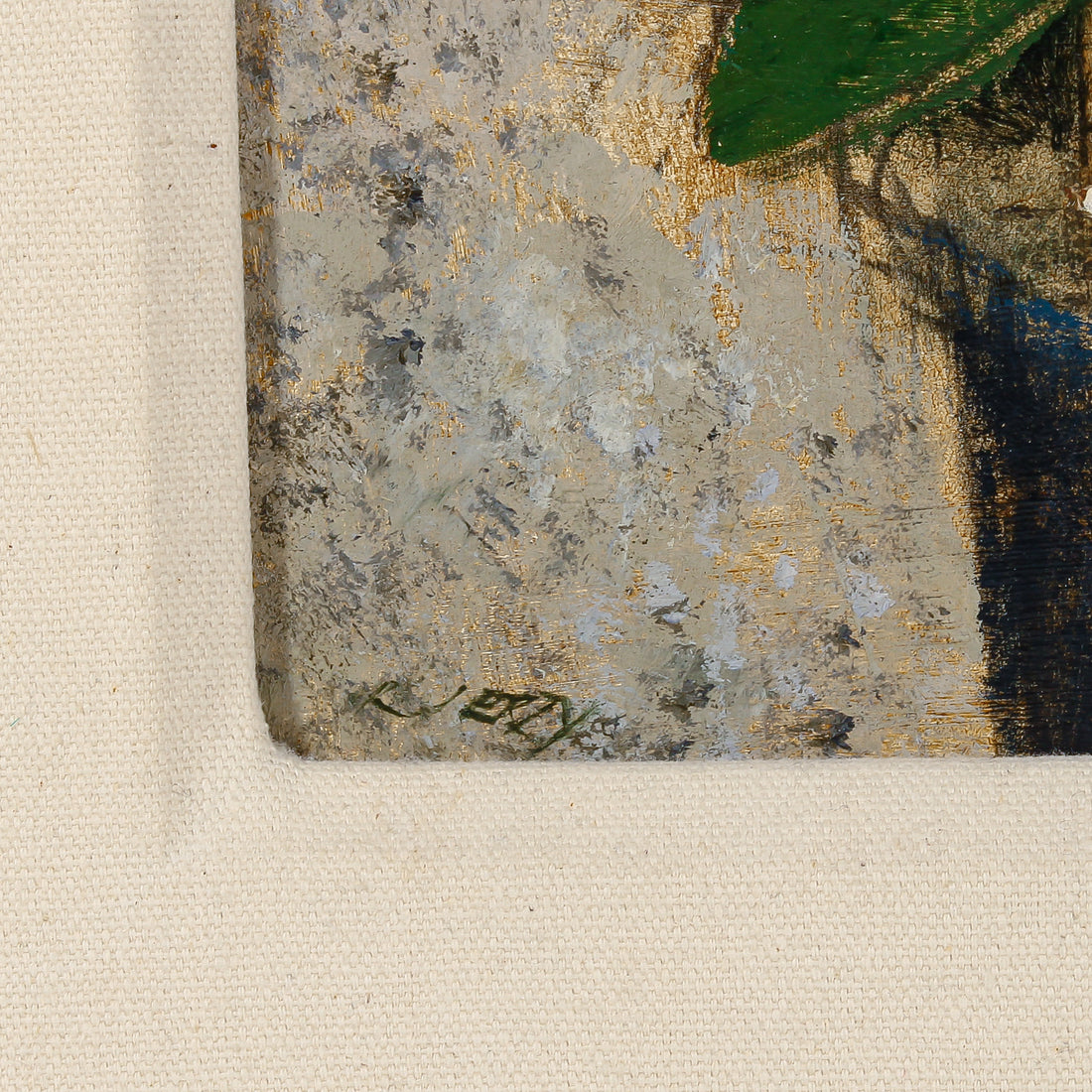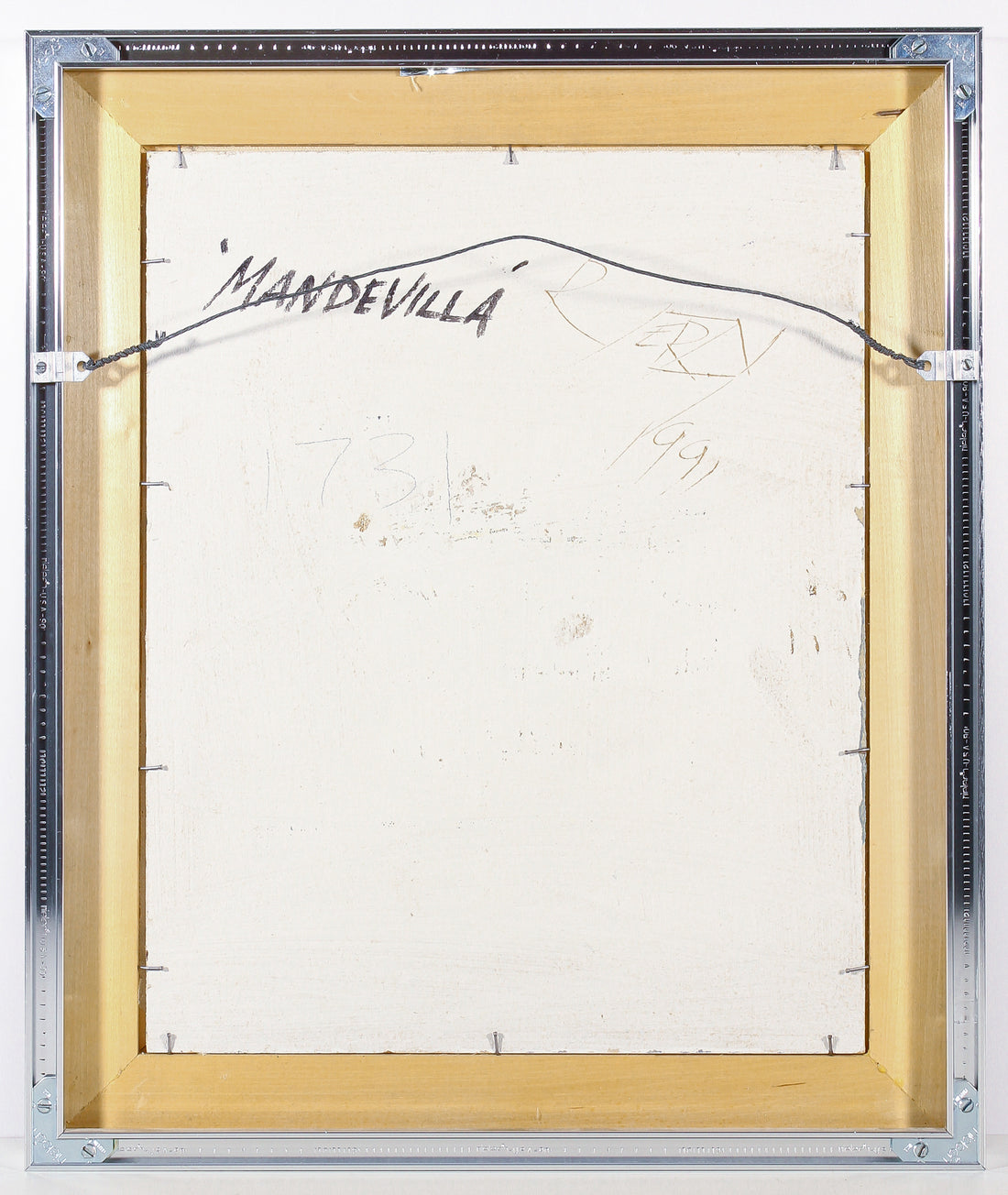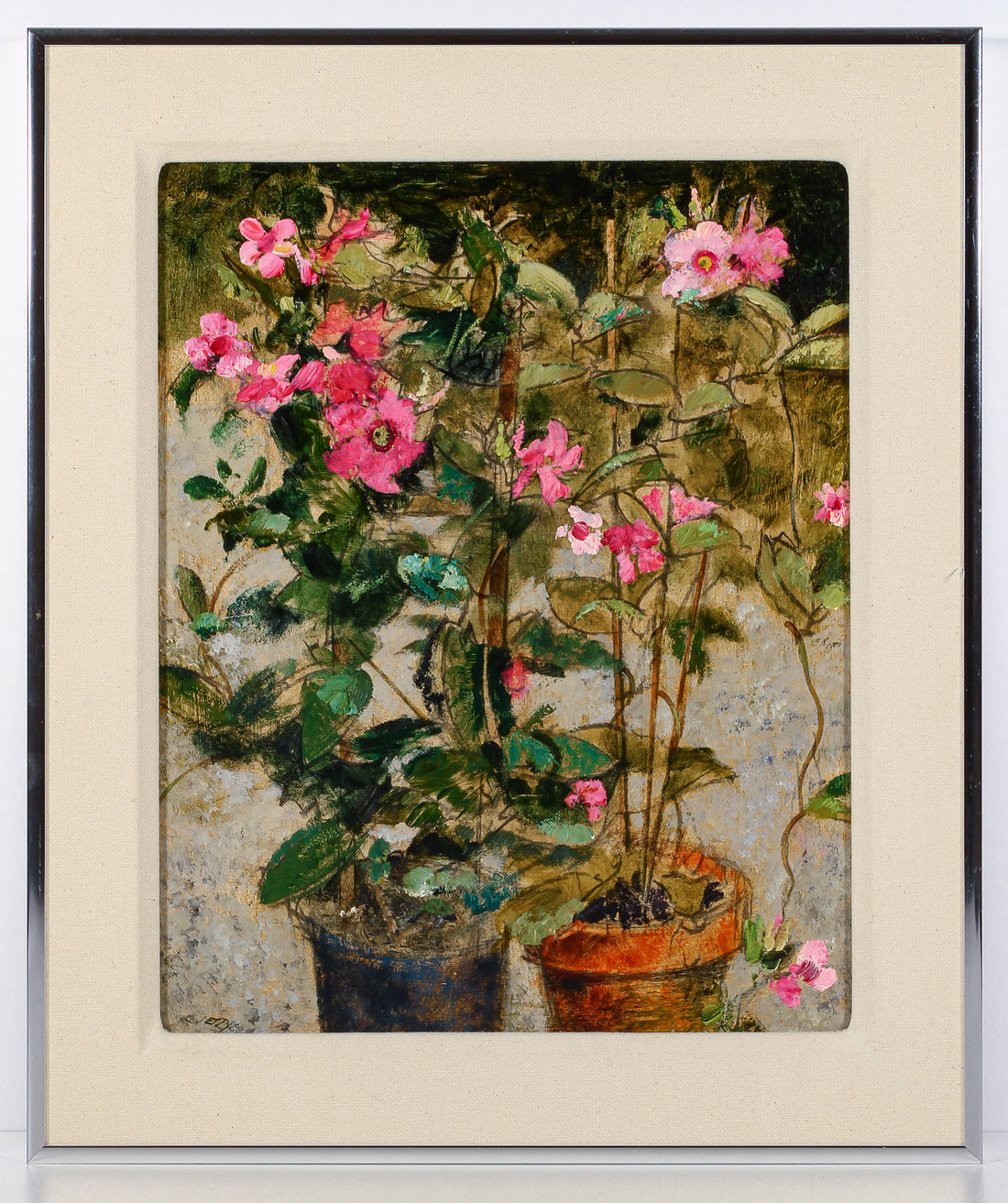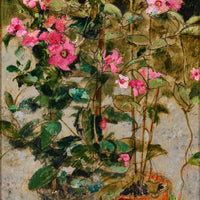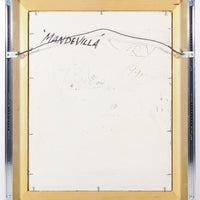 Richard Jerzy - "Mandevilla" - Oil on Board
H11537-012
Explore the vibrant world of American artist Richard Jerzy through his stunning work, "Mandevilla." This exquisite oil on board captures the brilliant beauty of Mandevilla flowers in full bloom, radiating vivid shades of pink and fuchsia under the sun. Jerzy's signature graces the bottom left corner, adding a personal touch to this botanical marvel.

Richard Jerzy, American (1944-2001)
Interior Measurement: H14" x W11"
Including Frame: H18" x W16"
Condition: Good

Request Price Richard Jerzy - "Mandevilla" - Oil on Board
×