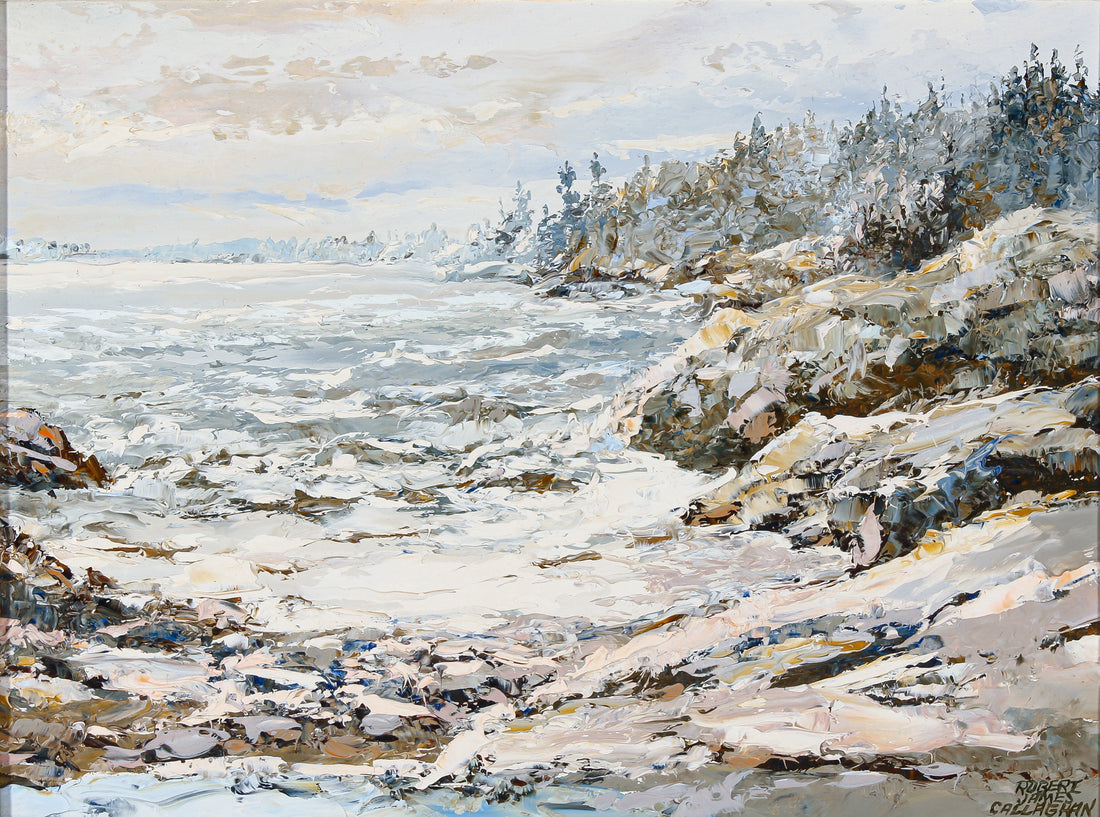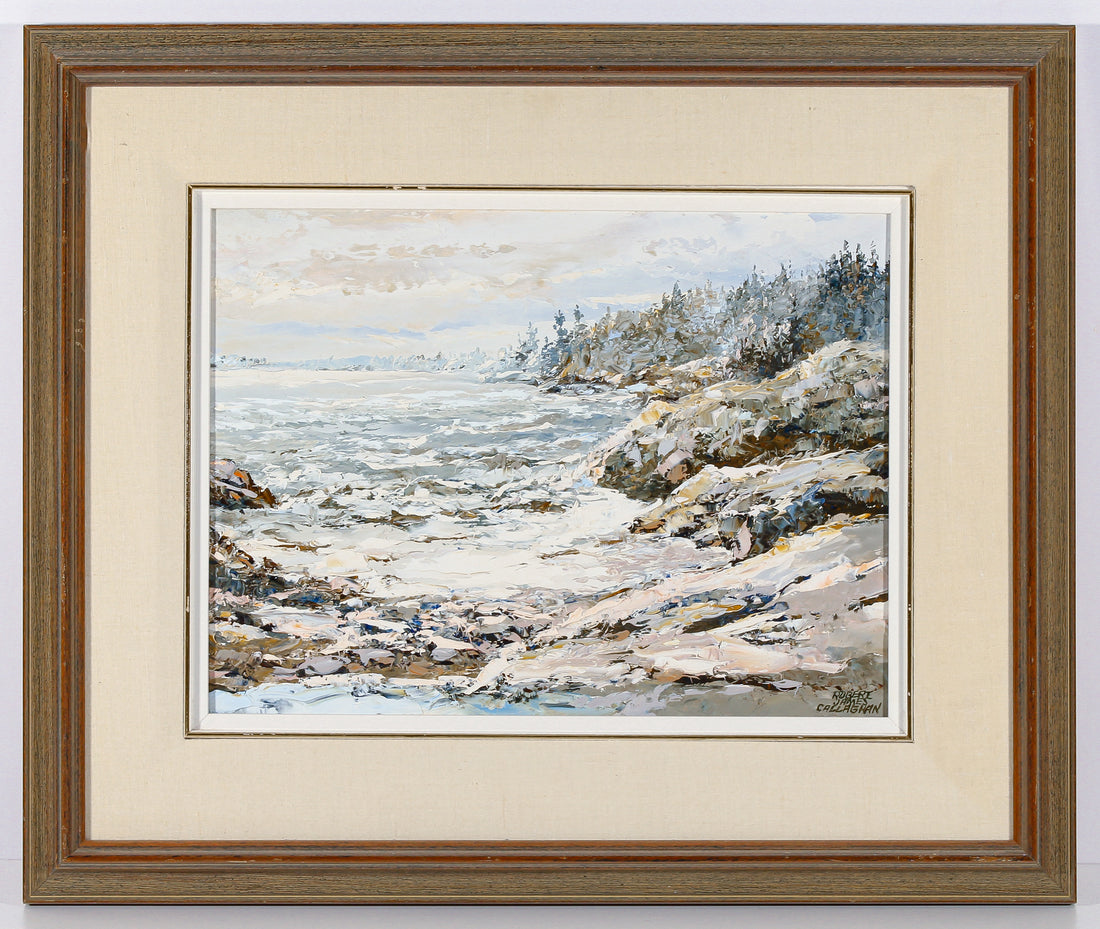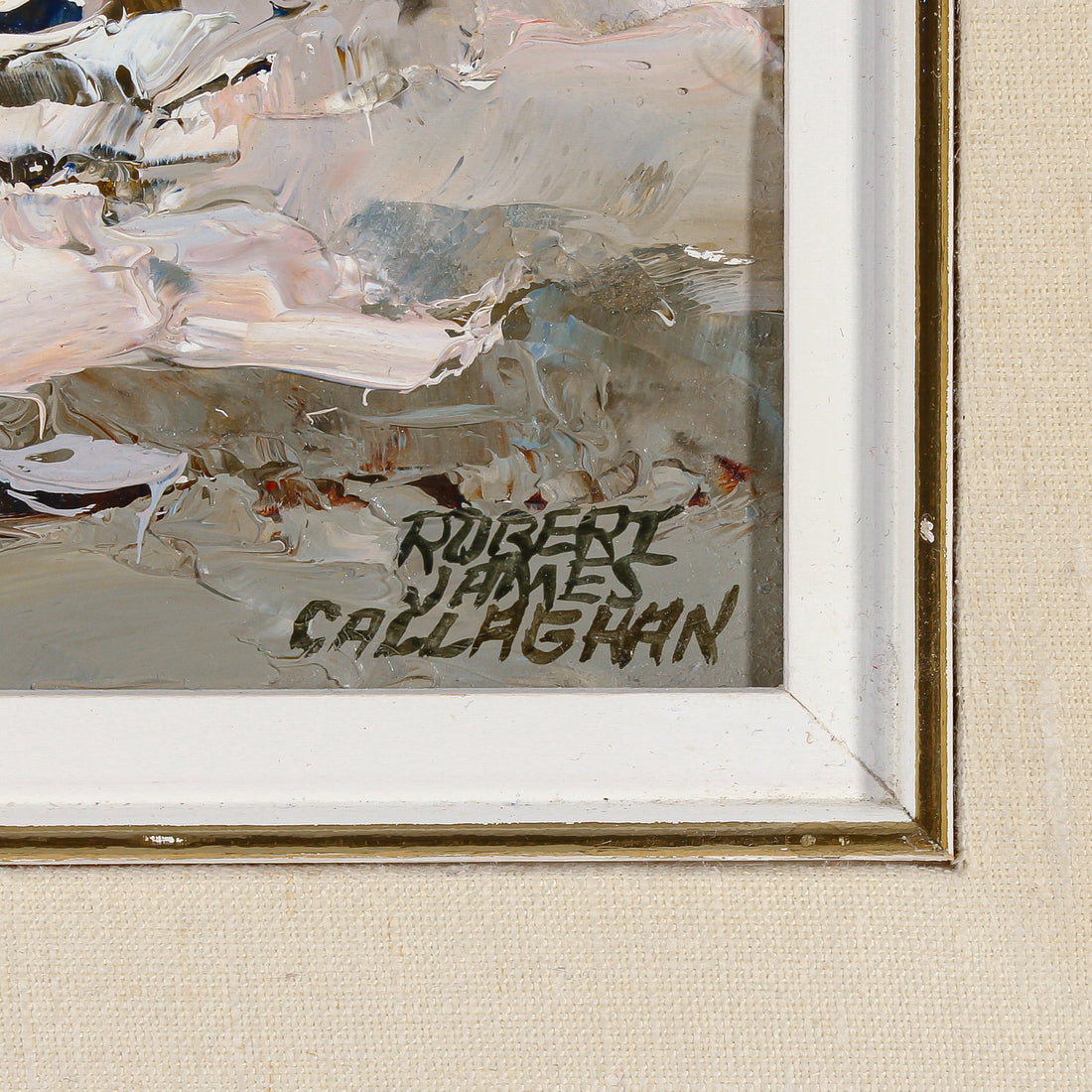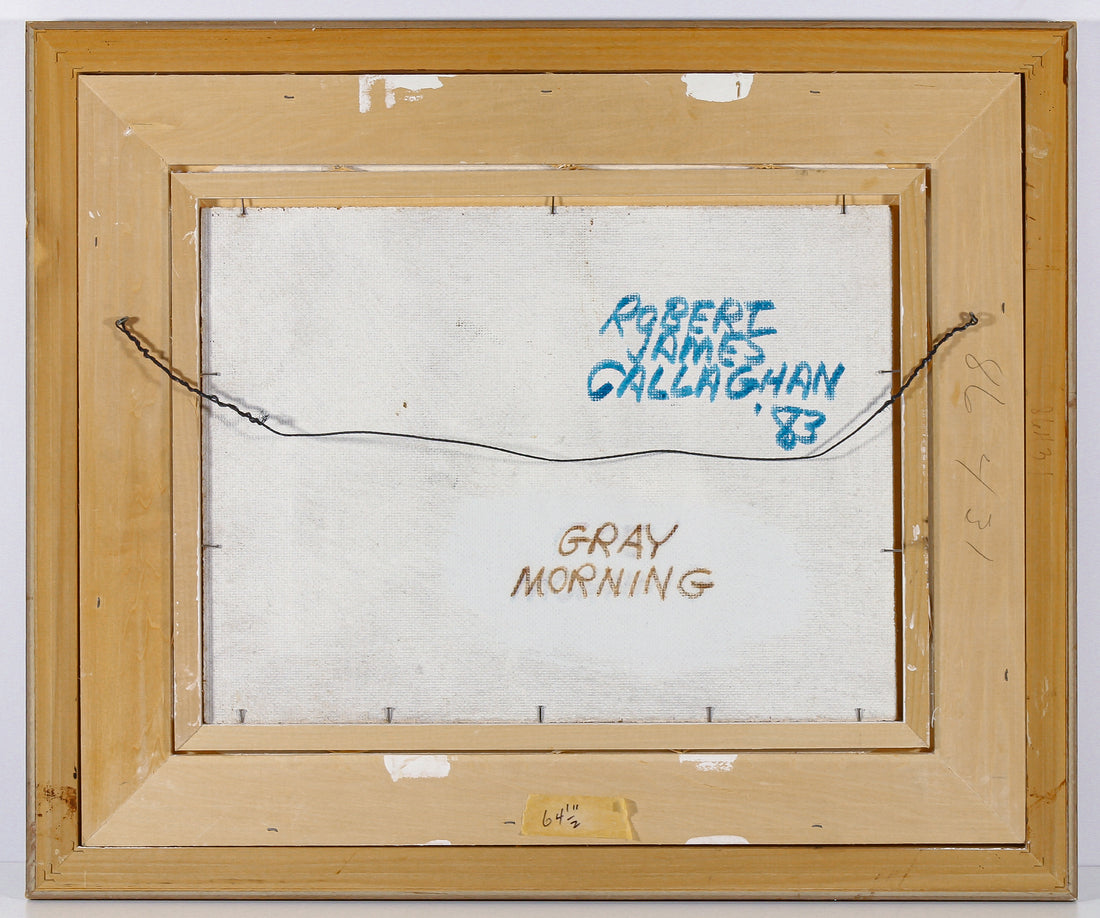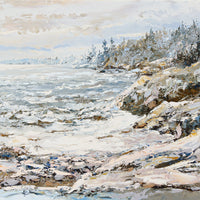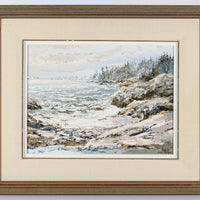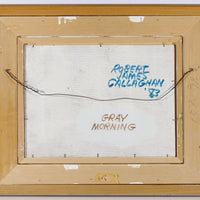 Robert James Callaghan - "Gray Morning" - Oil on Masonite
K11399-033
Immerse yourself in the tranquil beauty of a "Gray Morning" with this evocative oil on masonite by Canadian artist Robert James Callaghan. Painted in 1983, this piece captures the serene essence of winter beside a lake. Callaghan's signature, located in the bottom right corner, adds a personal touch to this atmospheric landscape. It is also signed, dated, and titled on the verso.

Robert James Callaghan, Canadian (20th Century)
Interior Measurement: H12" x W16"
Including Frame: H20" x W24"
Condition: Good

Request Price Robert James Callaghan - "Gray Morning" - Oil on Masonite
×