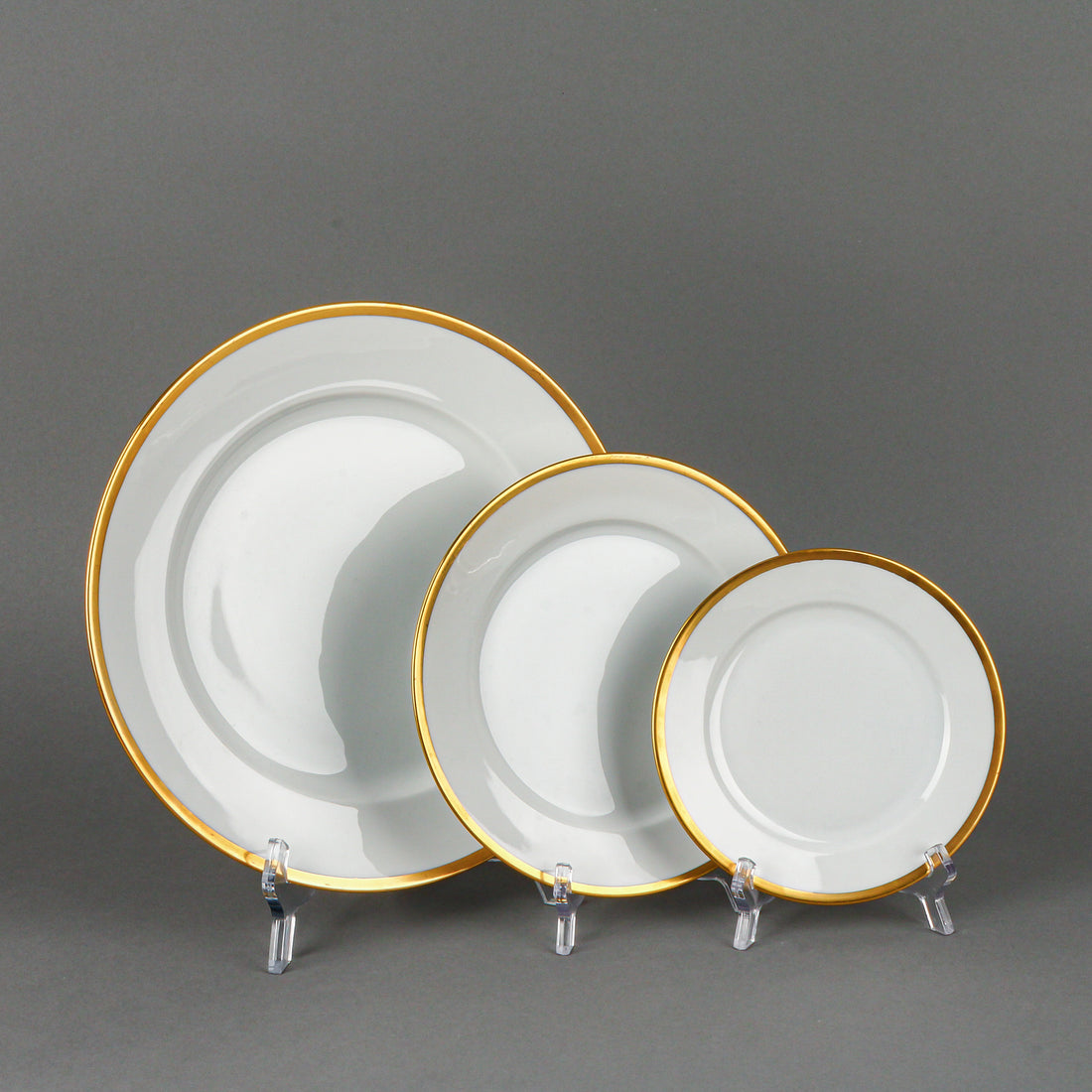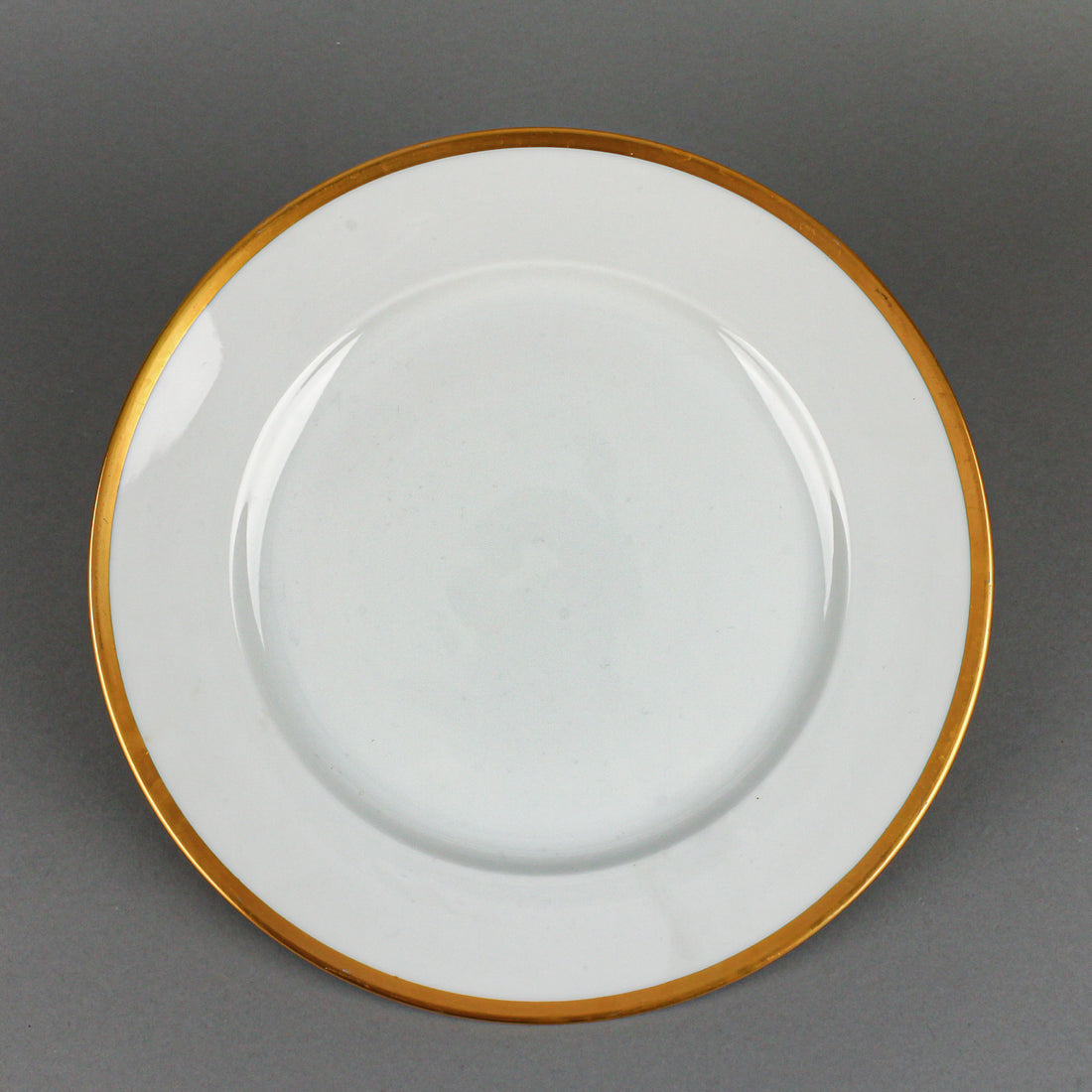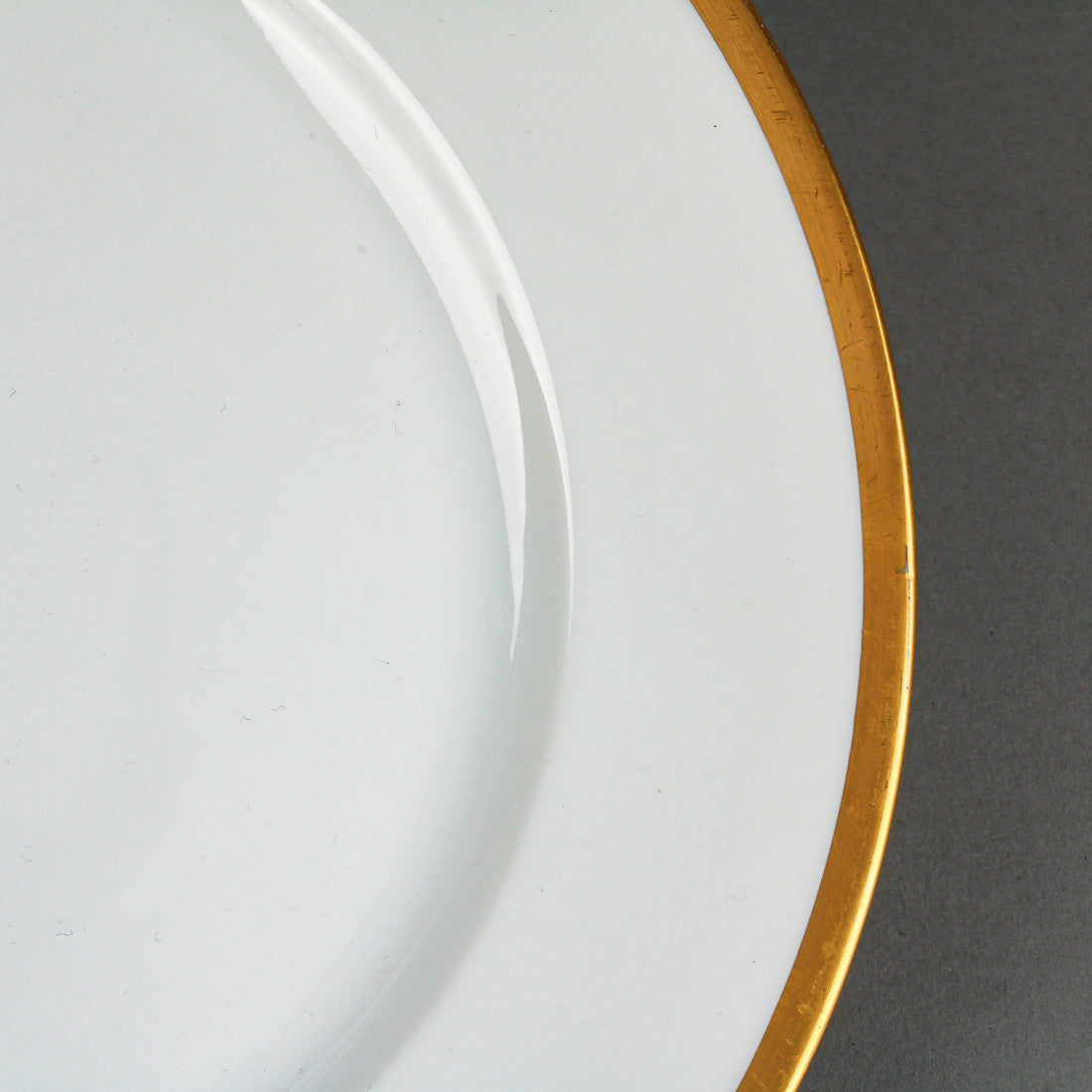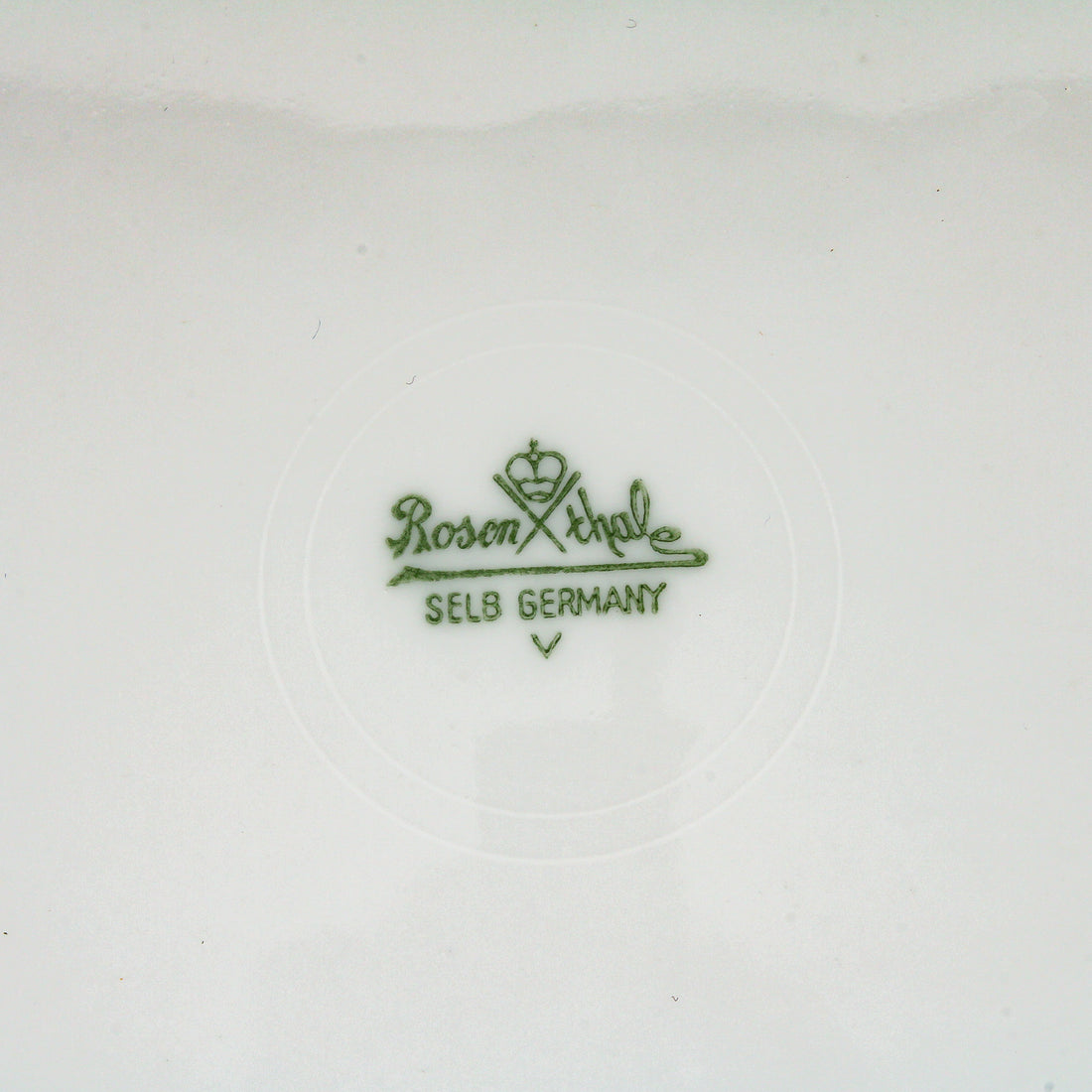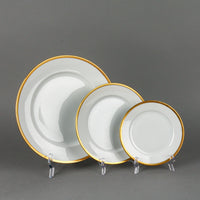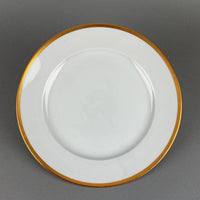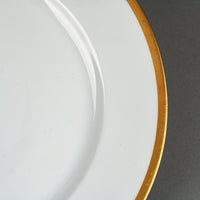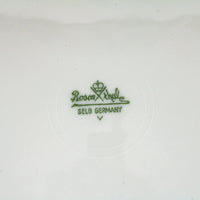 ROSENTHAL
ROSENTHAL Gold Rim - 35 Pieces
S11283-001
This Rosenthal Gold Rim dinnerware set was made in Germany and features a classic and clean design. Its luxurious gold rim adds elegance to any table setting. Expert craftsmanship ensures a balanced, robust build that can be enjoyed for years.
Set Includes:
11 Dinner Plates D10"
12 Dessert Plates D7.5"
12 Bread & Butter Plates D6"
Condition: Good

Request Price ROSENTHAL Gold Rim - 35 Pieces
×