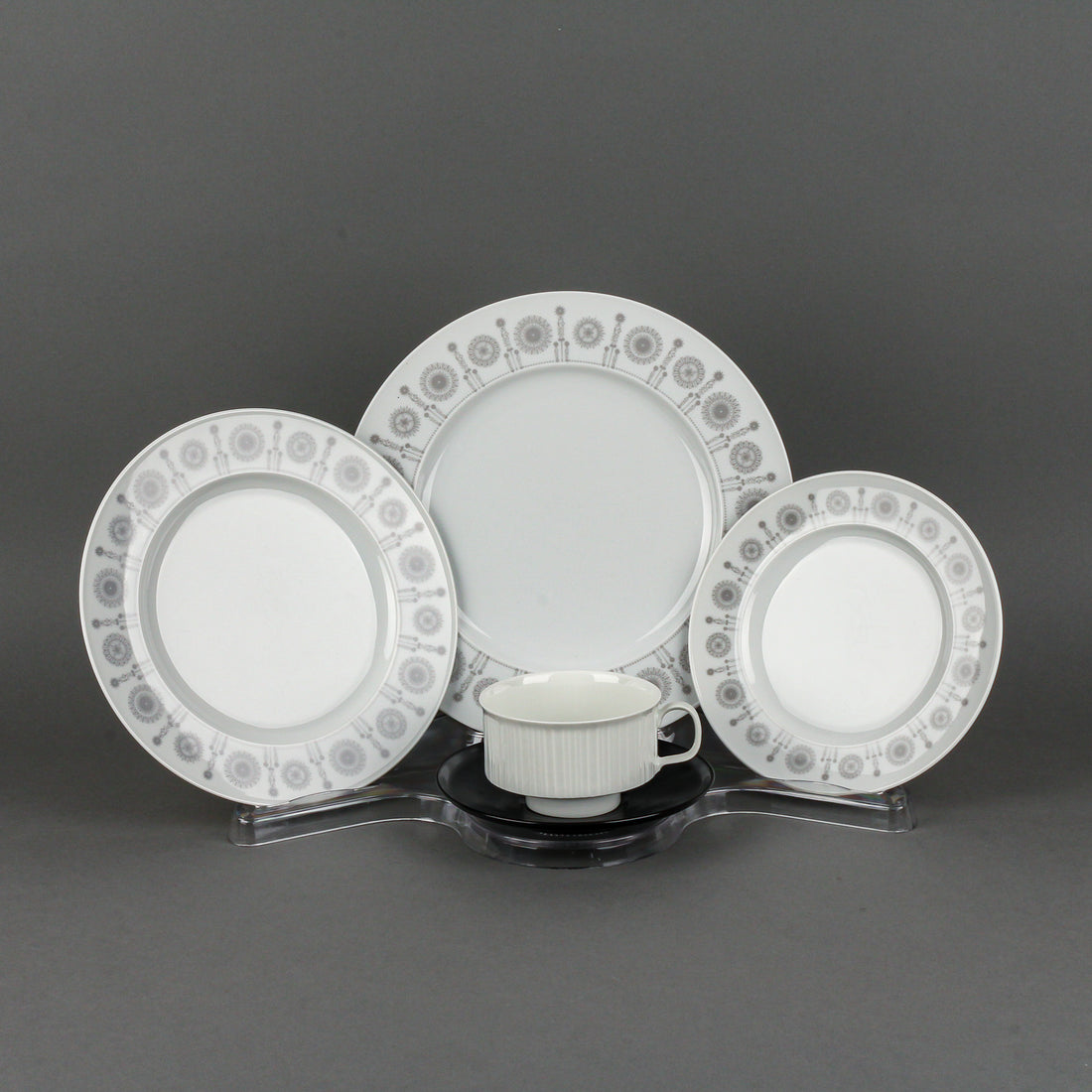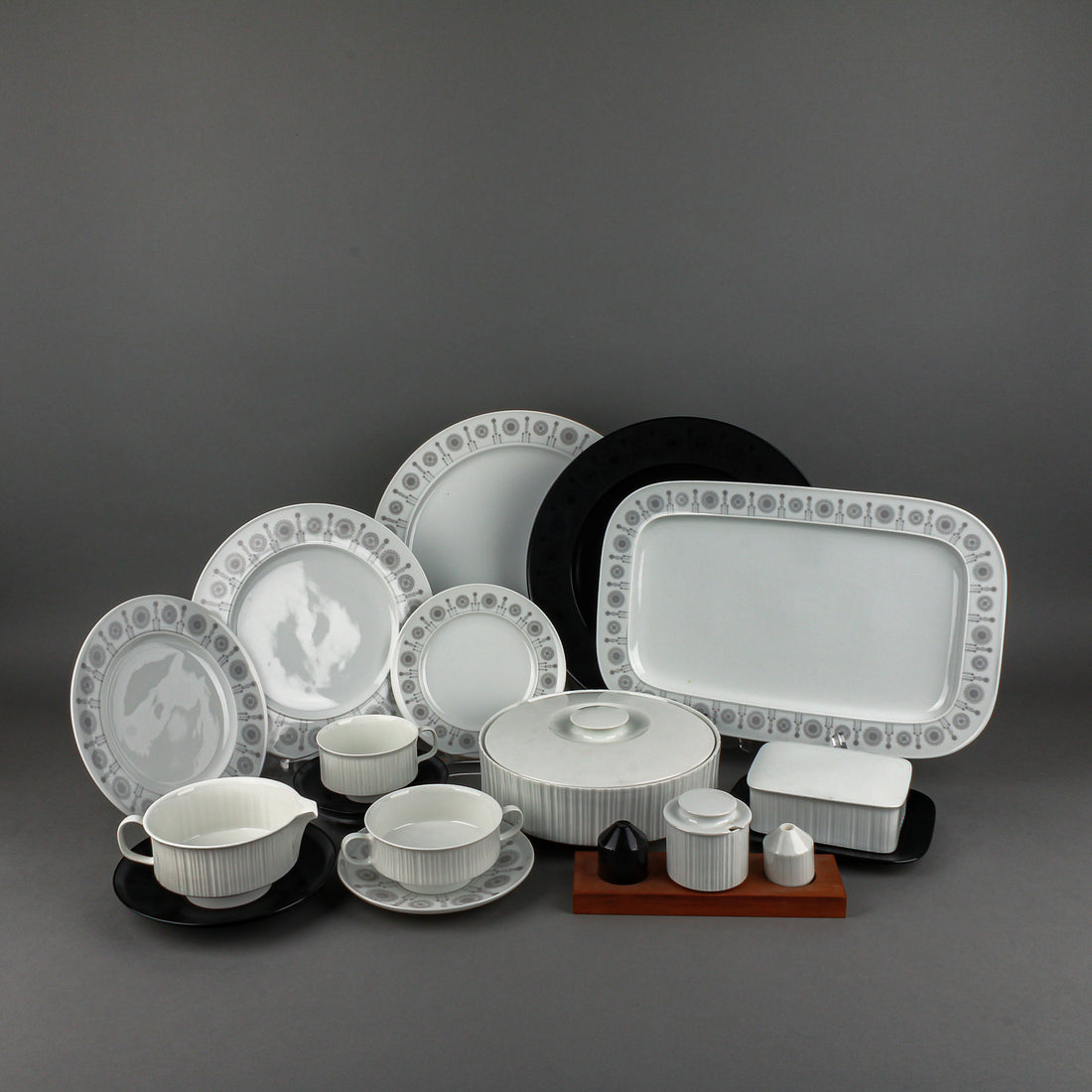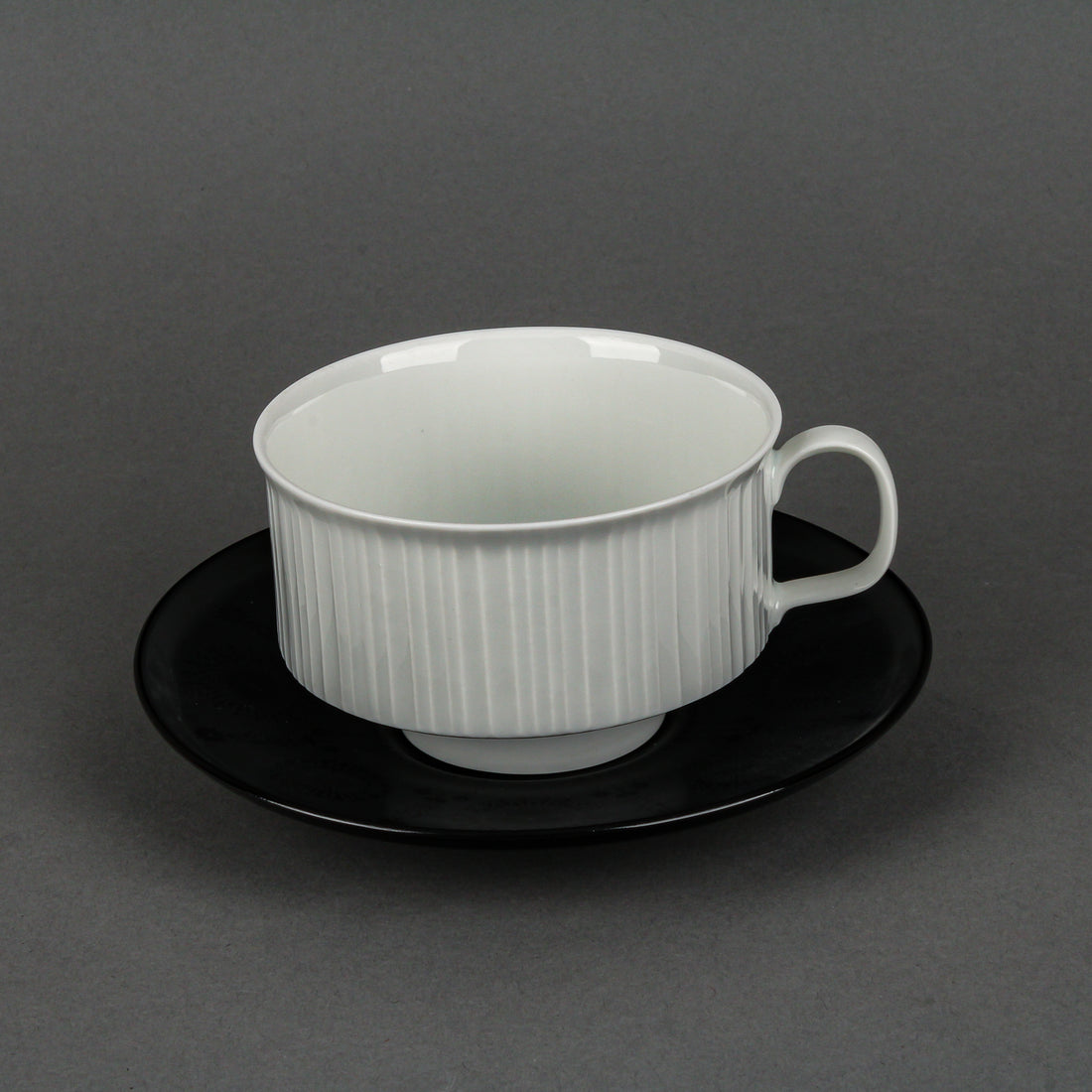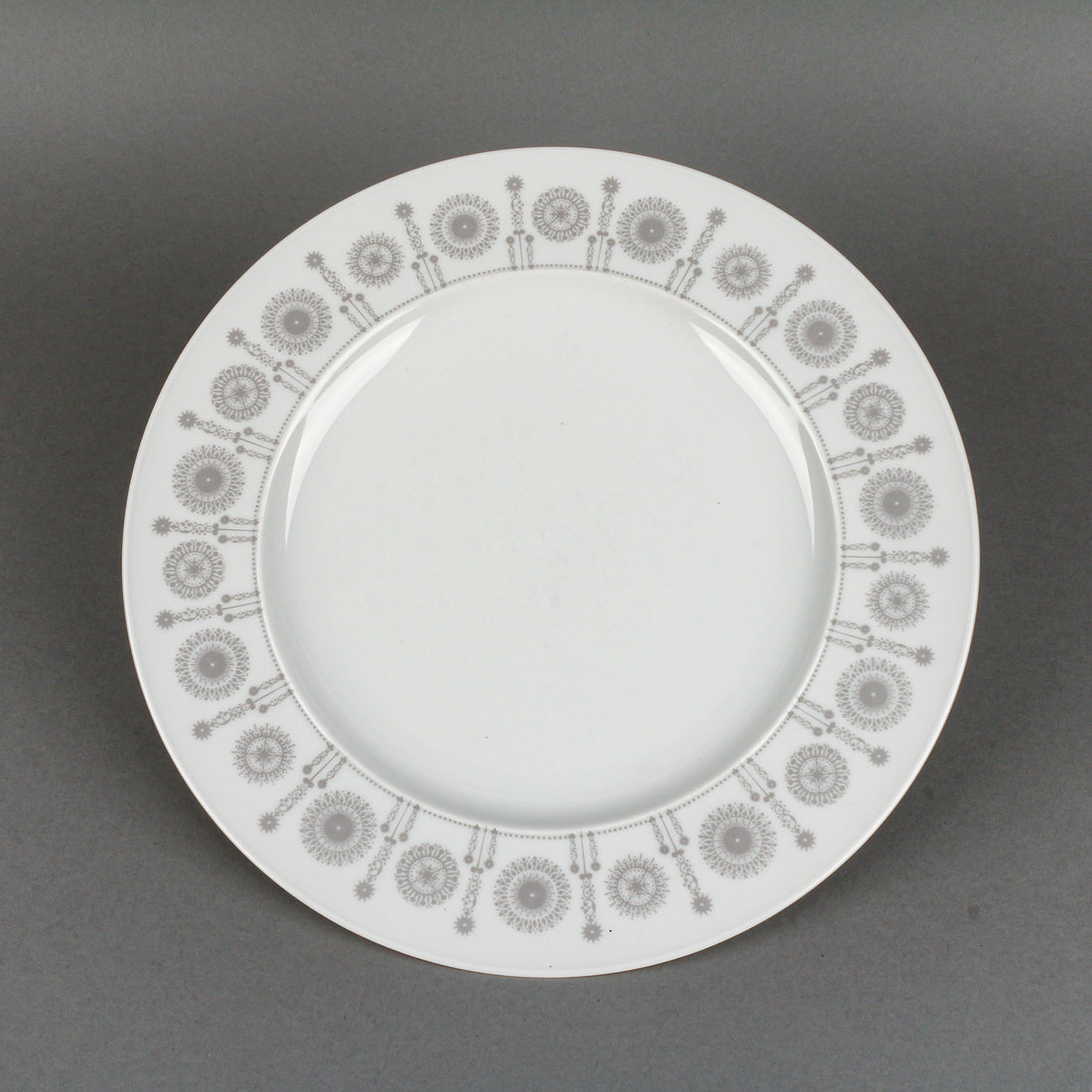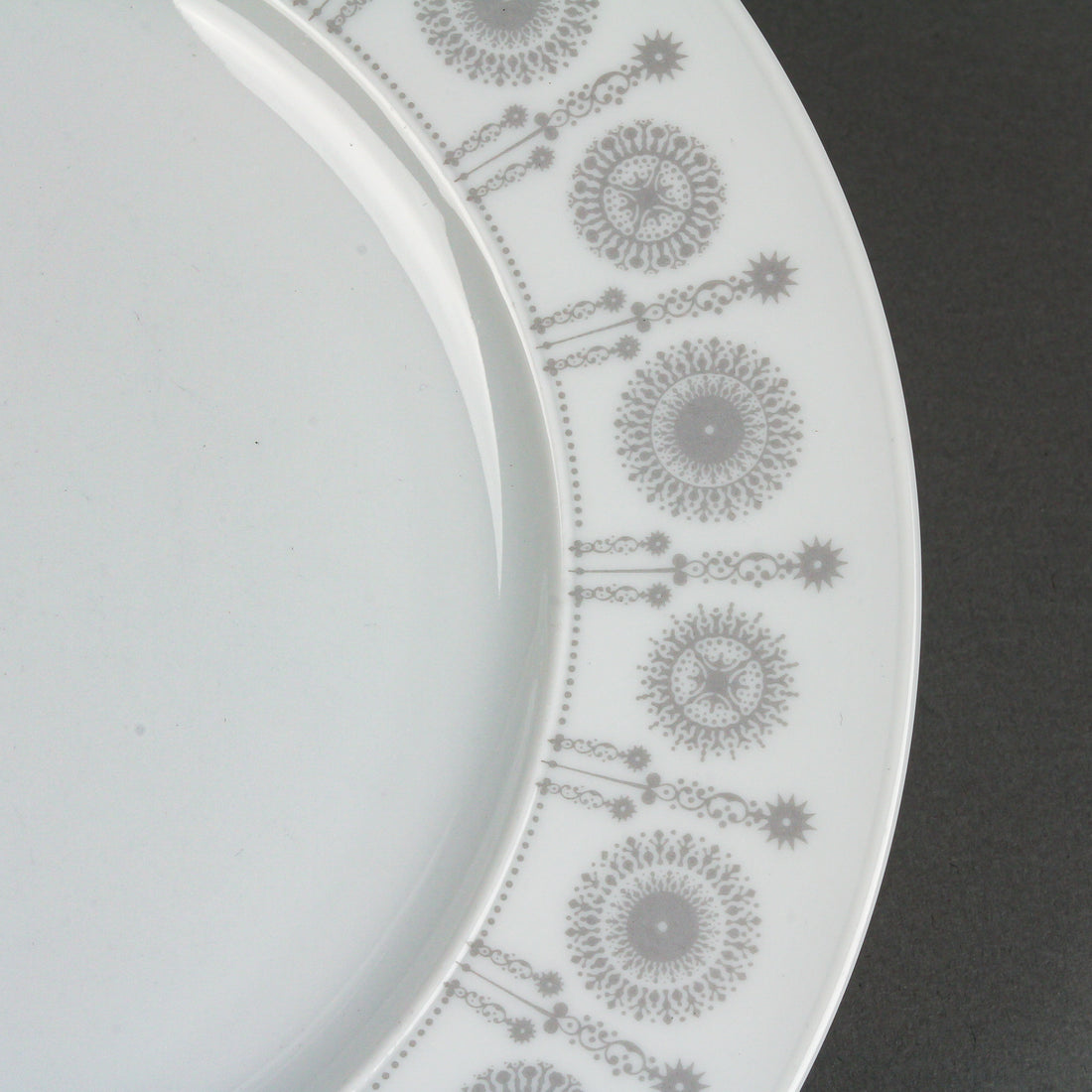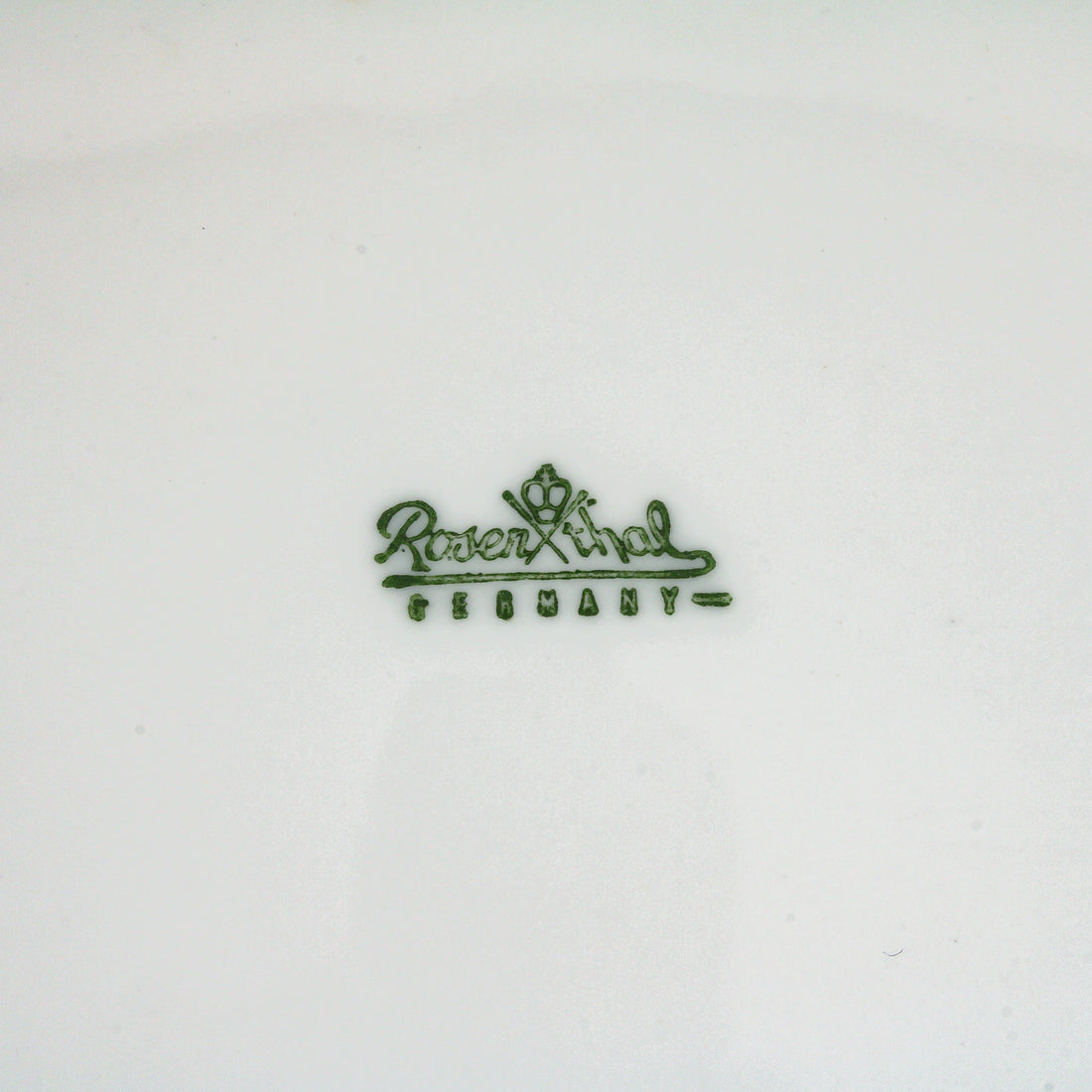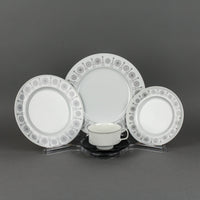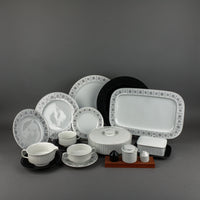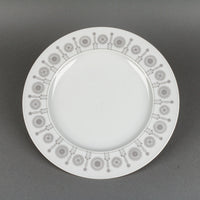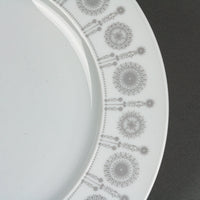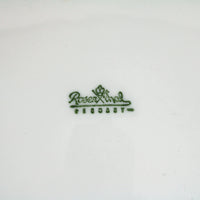 ROSENTHAL
ROSENTHAL Grey Suns Variations - 58 Pieces
A11516-001
This 58-piece Rosenthal dinnerware set was designed by Tapio Wirkkala and features the unique Grey Suns pattern. Perfect for adding a touch of elegance to any meal.
Set Includes:
6 Dinner Plates D9.75"
5 Salad Plates D8.5"
5 Dessert Plates D6.75"
6 Cups & Saucers
6 Cream Soup Bowls
6 Cream Soup Saucers
6 Black Cream Soup Saucers
2 Rimmed Bowls D12.25"
1 Charger/Platter D12.25"
1 Platter W15.25
2 Covered Serving Bowl
1 Open Serving Bowl
1 Gravy Boat & Saucer
1 Butter Dish
1 Condiment Set
Condition: Good (Minor Utensil Wear)

Request Price ROSENTHAL Grey Suns Variations - 58 Pieces
×