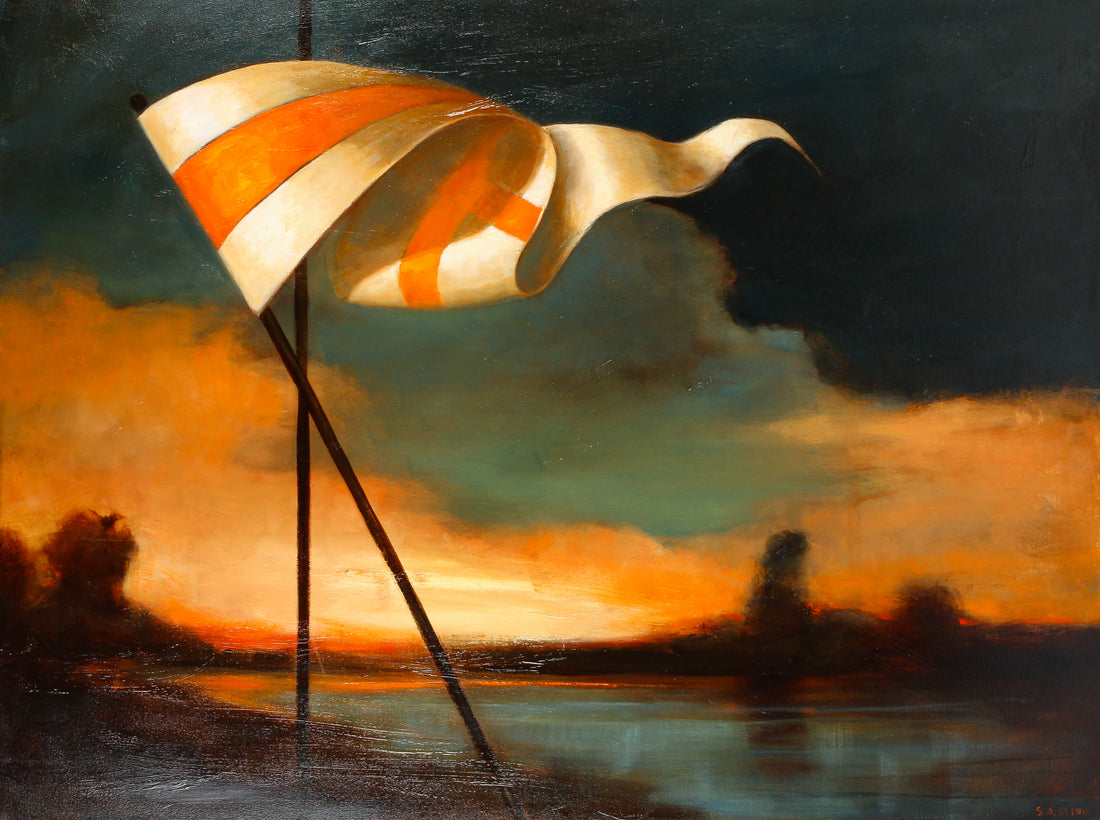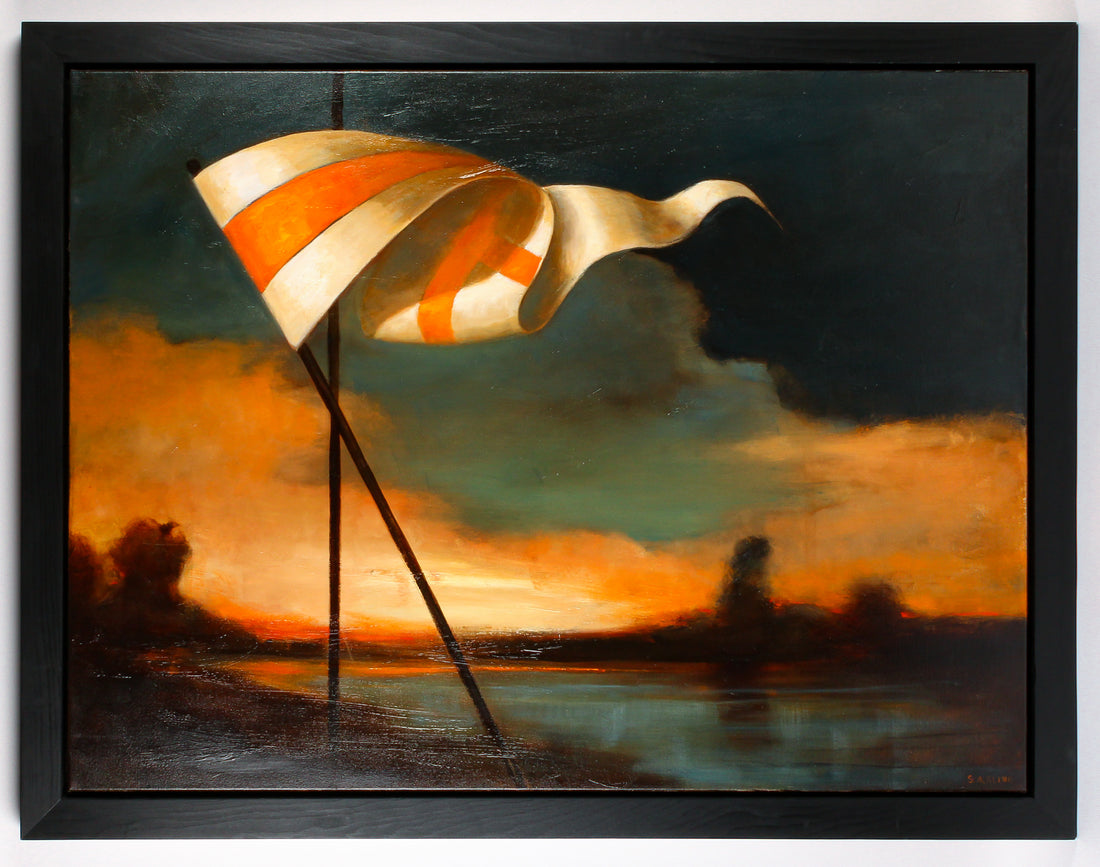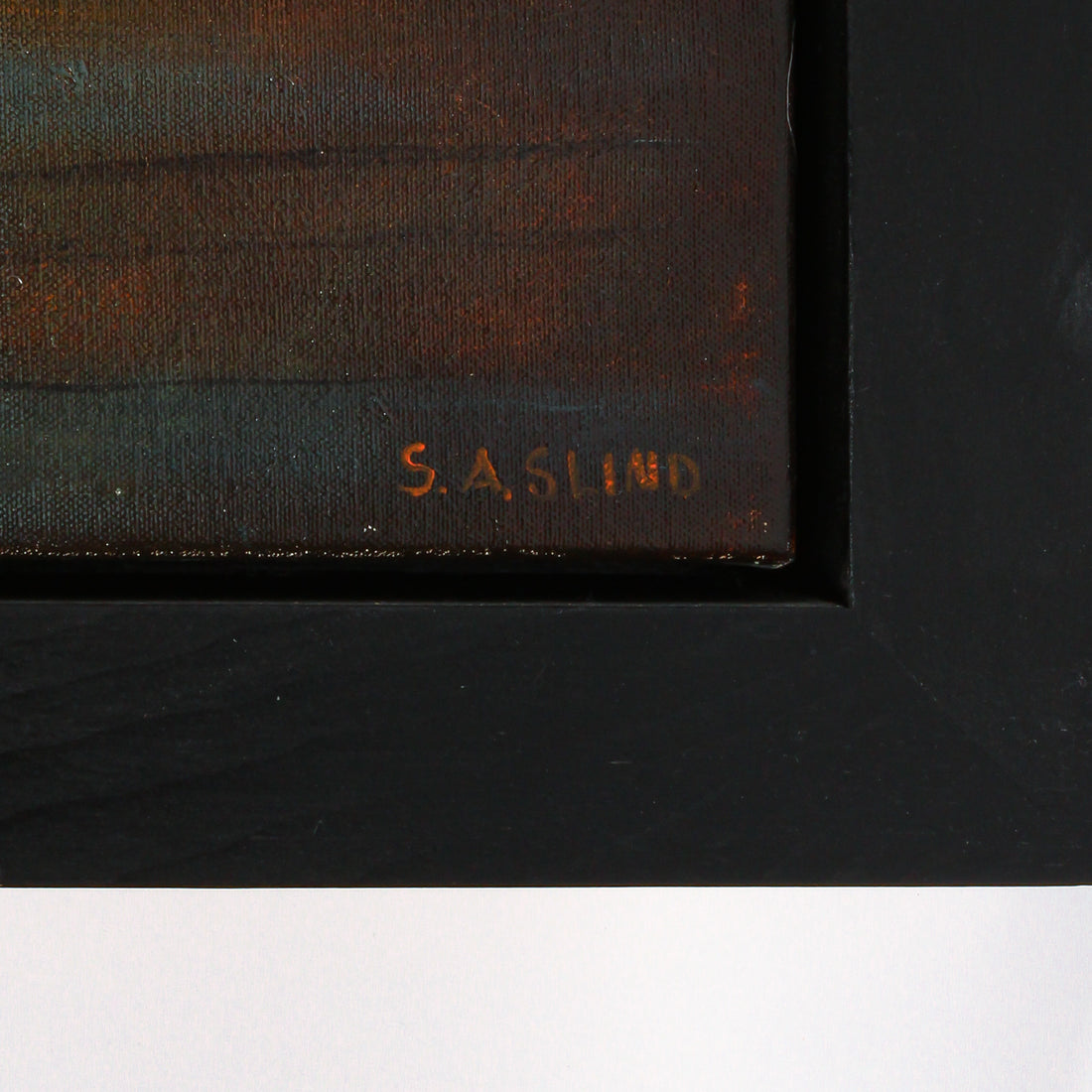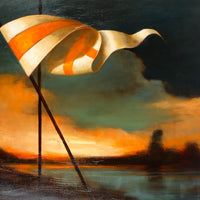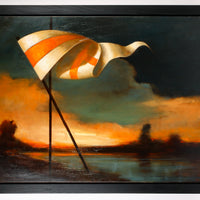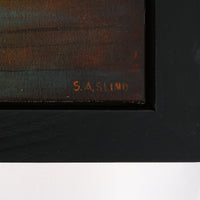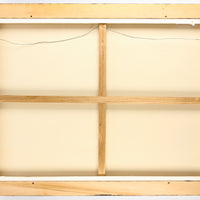 Stuart Slind - "Victory" - Oil on Canvas
G0983-002
This gorgeous oil painting titled "Victory" by Canadian artist Stuart Slind is a masterful representation of the artist's bold use of colour. The banner waving in the foreground symbolizes triumphant success, while the dark hues of the background evoke a majestic atmosphere. The painting is signed in the bottom right corner and was purchased from the Bau-Xi Gallery in 2006.
Stuart Slind, Canadian (1951)
Interior Measurement: H36" x W48"
Including Frame: H41" x W53"

Condition: Good

Request Price Stuart Slind - "Victory" - Oil on Canvas
×