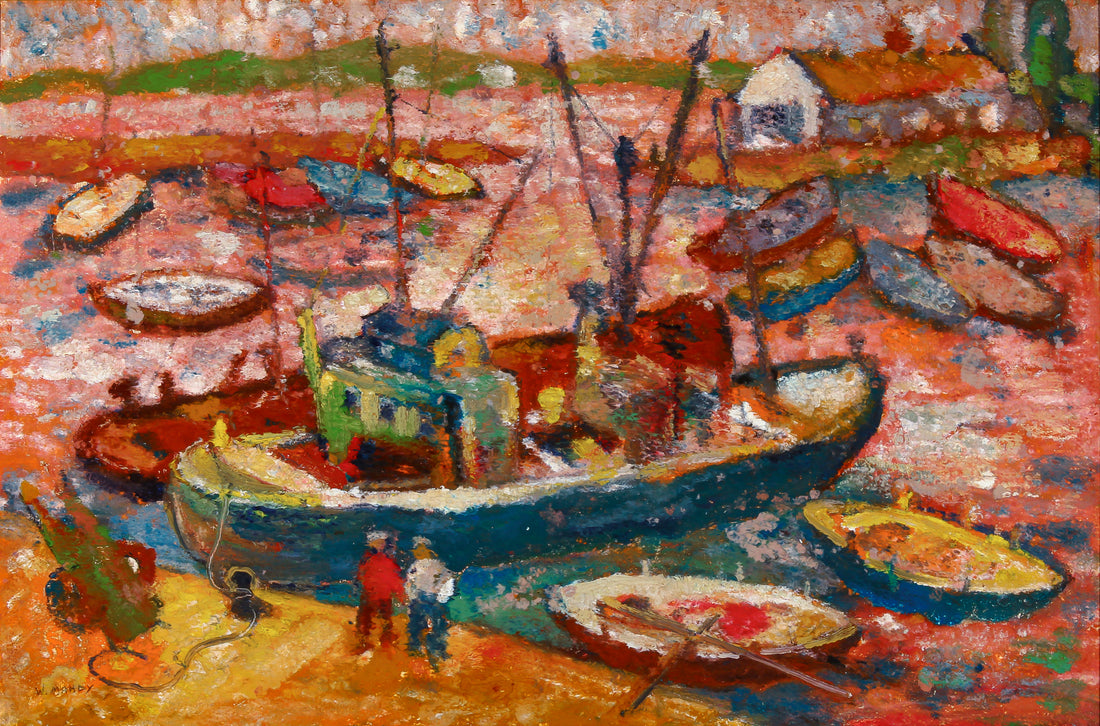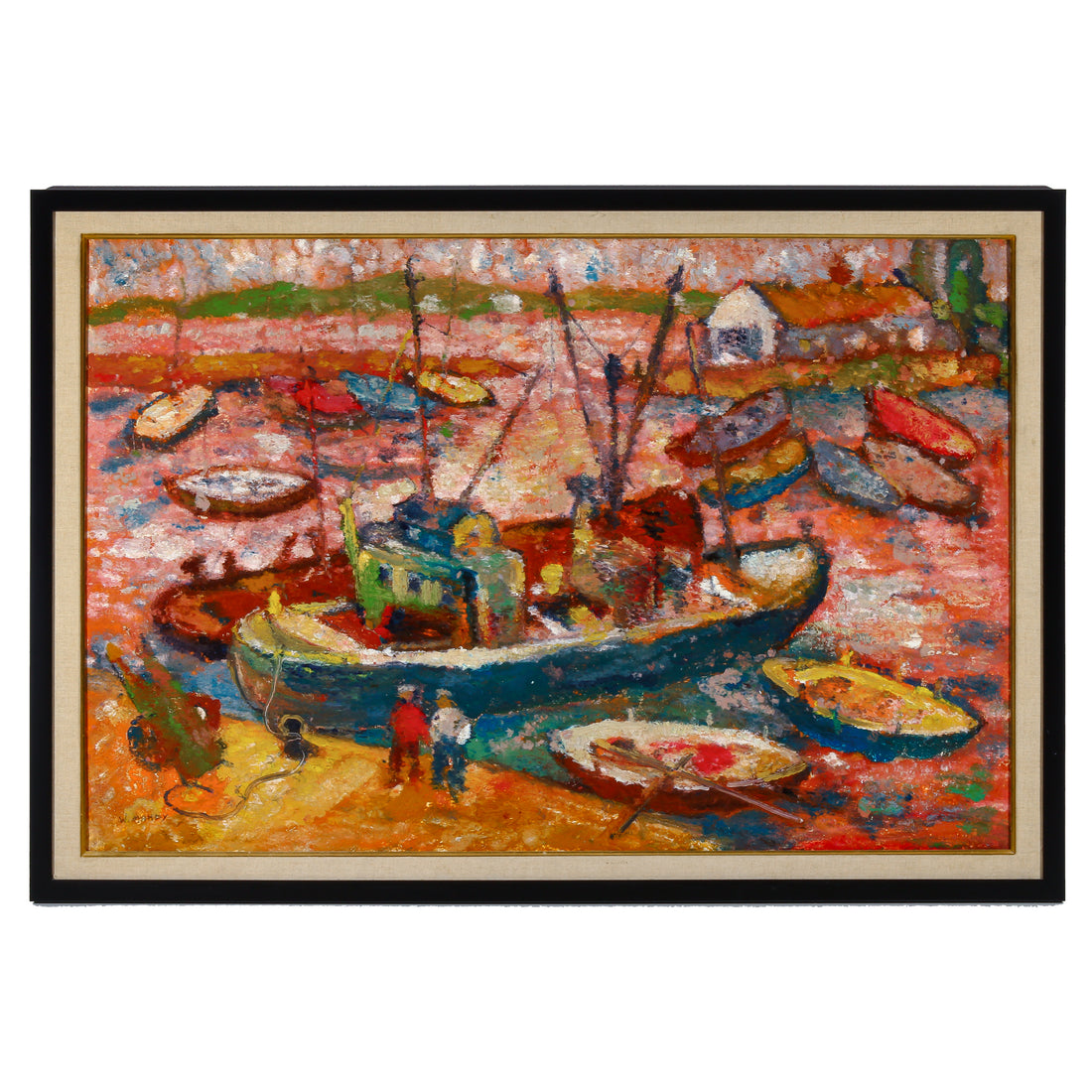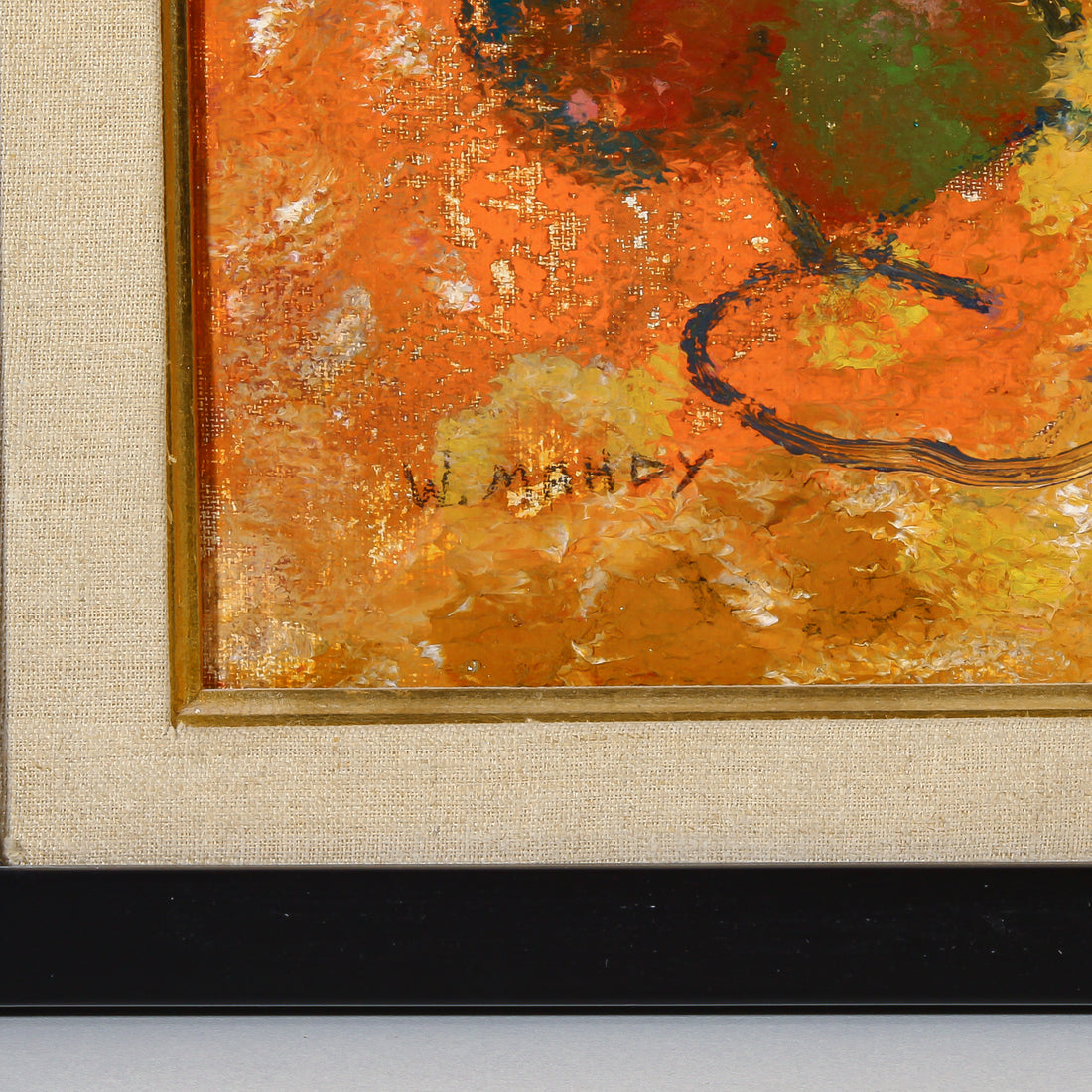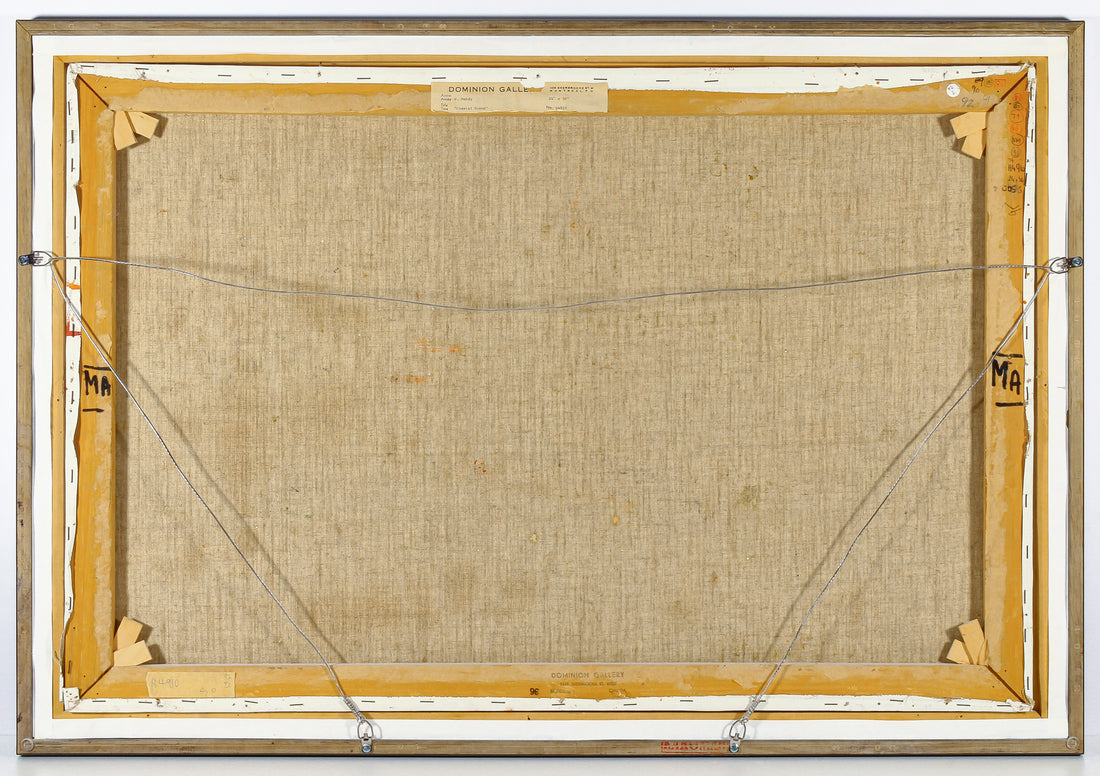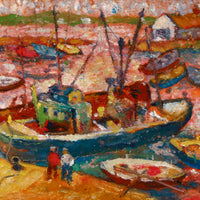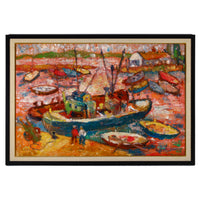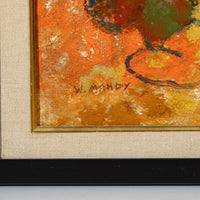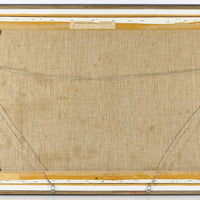 Wadie El Mahdy - Docked Fishing Boat - Oil on Canvas
S11227-004
Egyptian-Canadian Wadie El Mahdy's untitled oil on canvas of a docked fishing boat presents a bustling scene at a busy port. The focal point of the artwork is a fishing boat securely moored, surrounded by smaller boats. El Mahdy's masterful use of soothing pink, warm tones, green, and blue hues creates a tranquil yet vibrant atmosphere. The artist's signature graces the bottom left corner, attesting to the authenticity of this work.
Wadie El Mahdy, Egyptian-Canadian (1921-2000)
Interior Measurement: H24" x W36" 
Including Frame: H28" x W40"

Condition: Good

Request Price Wadie El Mahdy - Docked Fishing Boat - Oil on Canvas
×