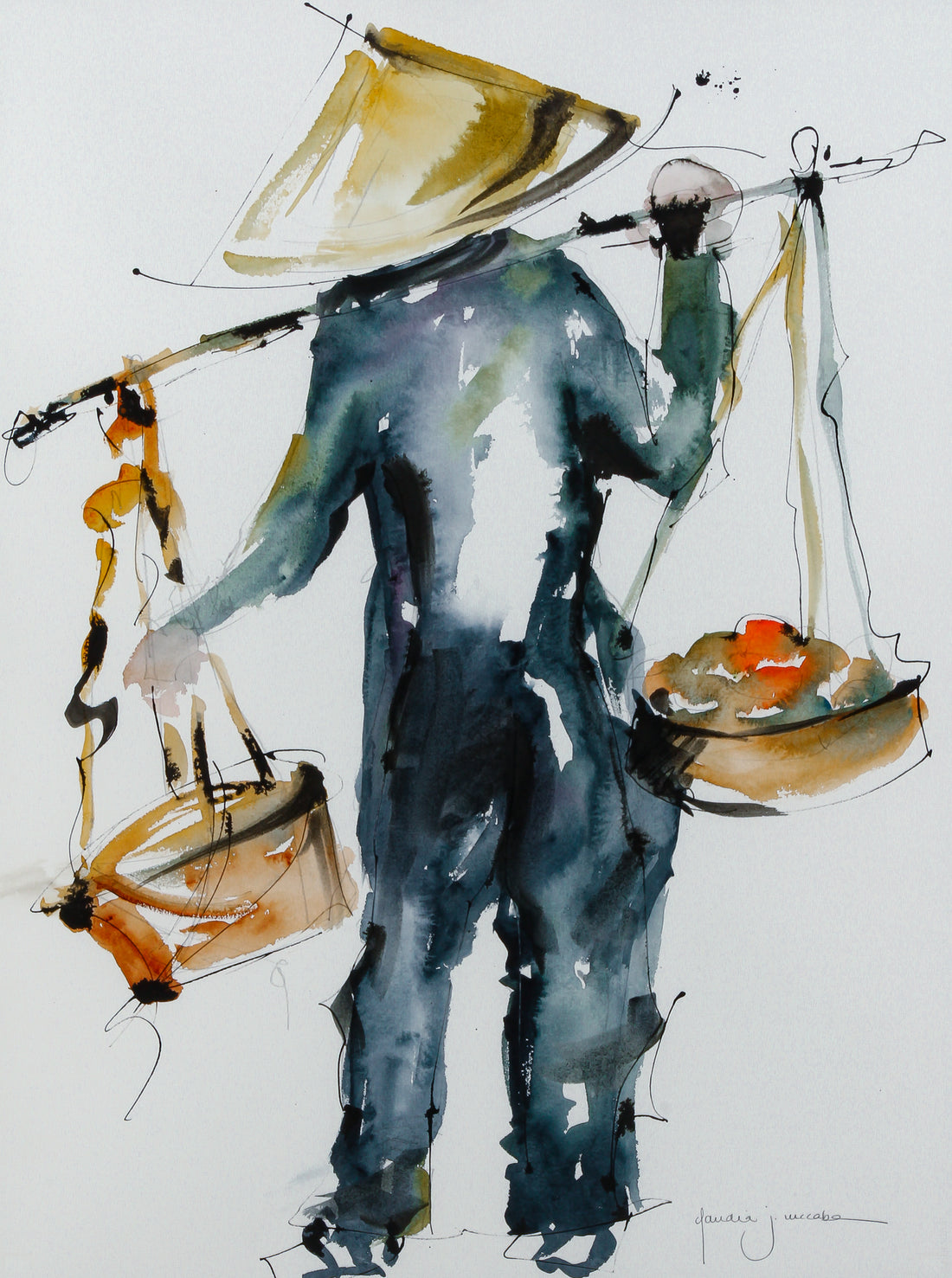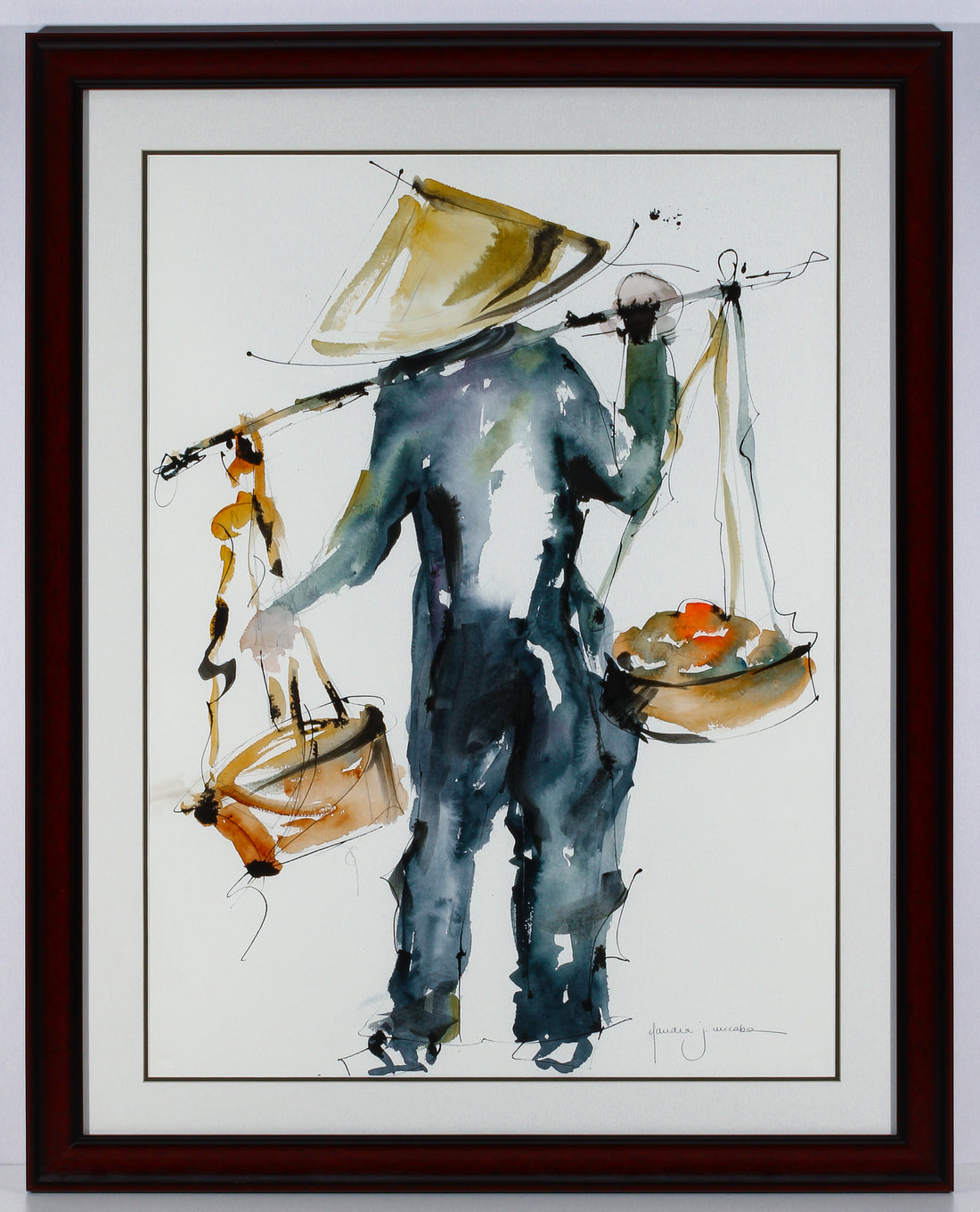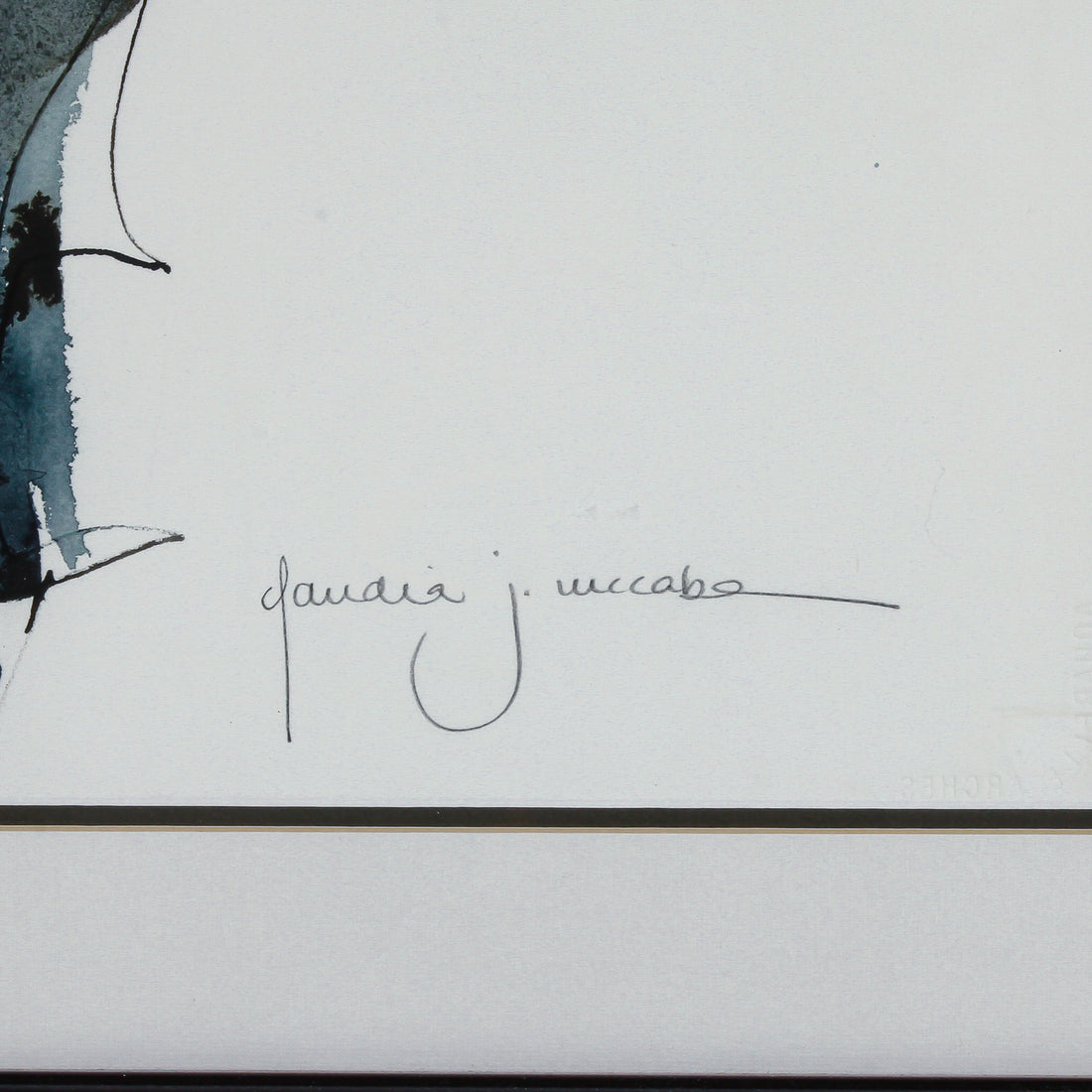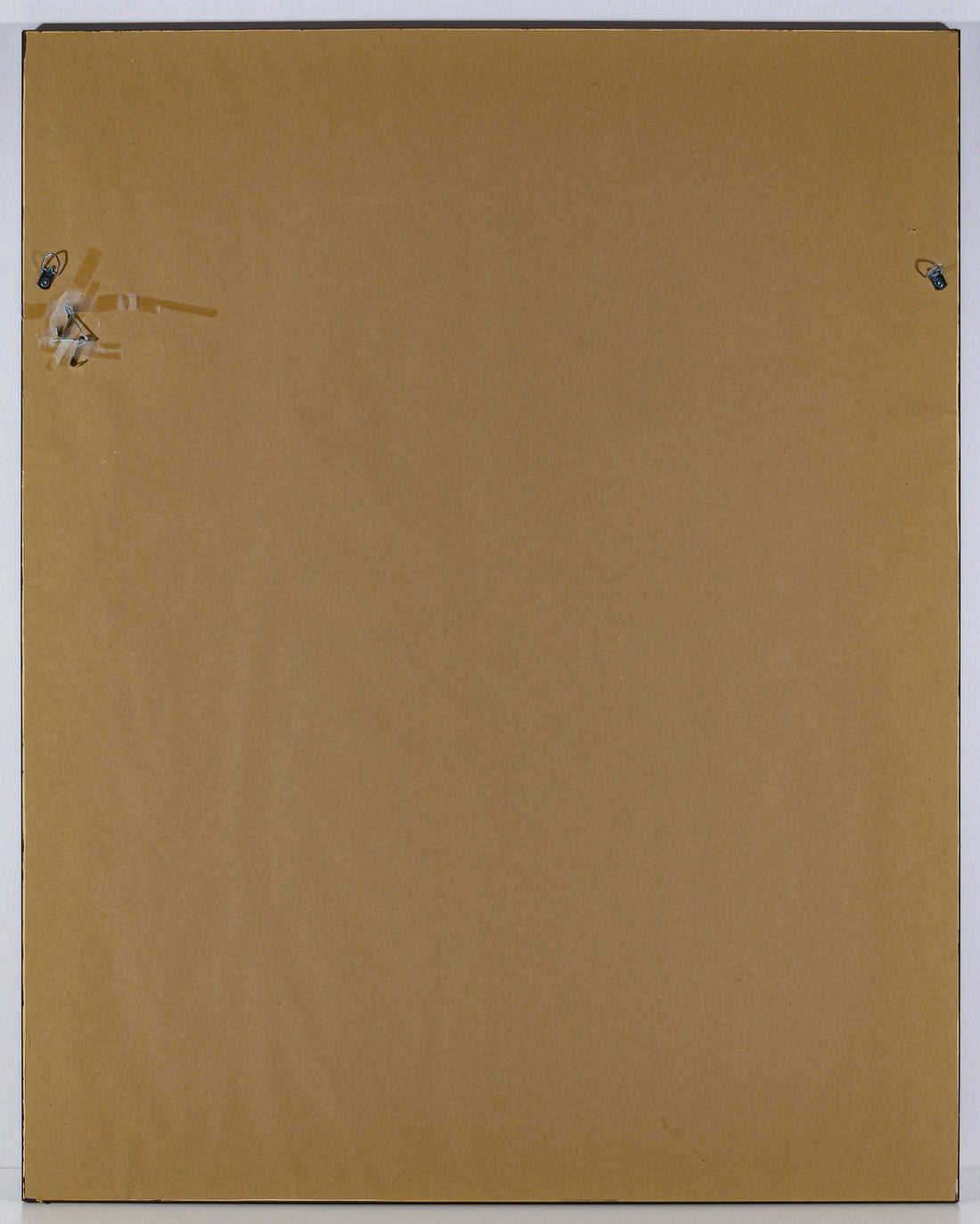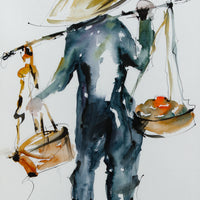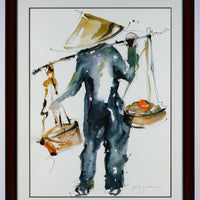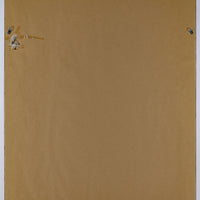 Claudia J. McCabe - Asian Farmer - Mixed Media on Arches Paper
B5021-165
This mesmerizing untitled pencil & watercolour artwork by Canadian artist Claudia J. McCabe showcases a high-contrast composition of an Asian farmer carrying a full yoke, set against a pristine white background. The artist's signature graces the bottom right corner, adding a personal touch to this evocative creation.
Claudia J. McCabe, Canadian (20th Century)
Interior Measurement: H30" x W22"

Including Frame: H37" x W30"
Condition: Good
Request Price Claudia J. McCabe - Asian Farmer - Mixed Media on Arches Paper
×