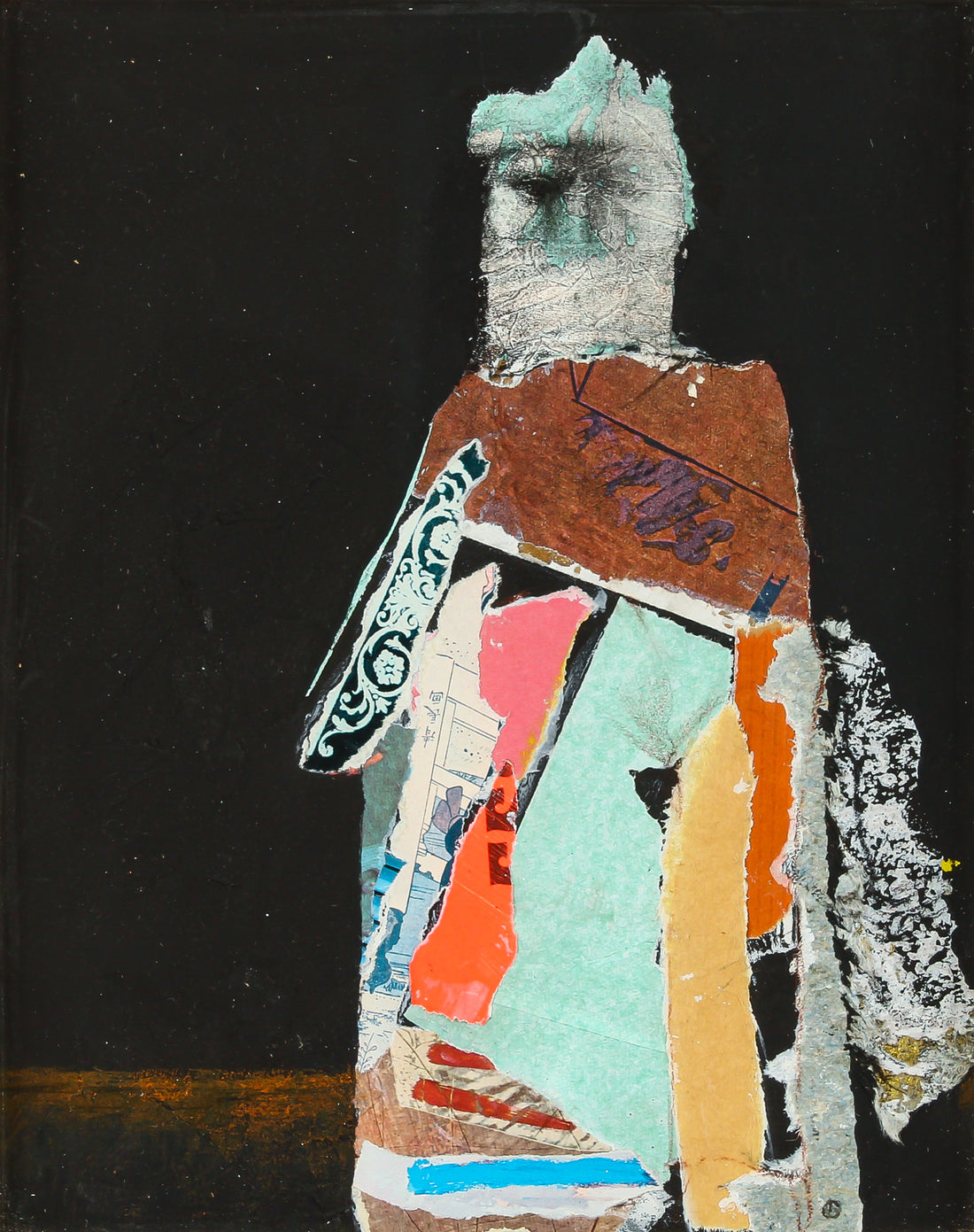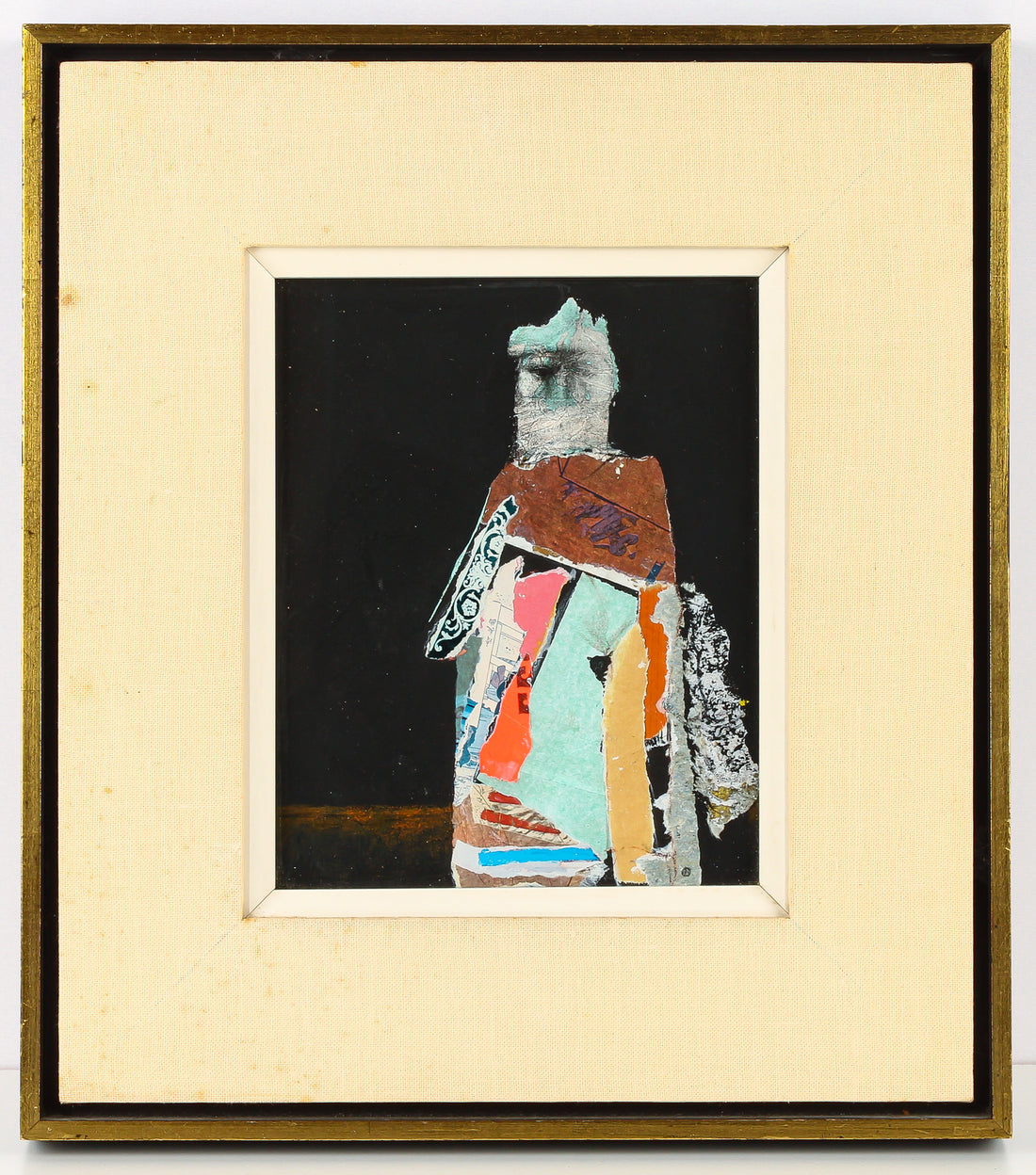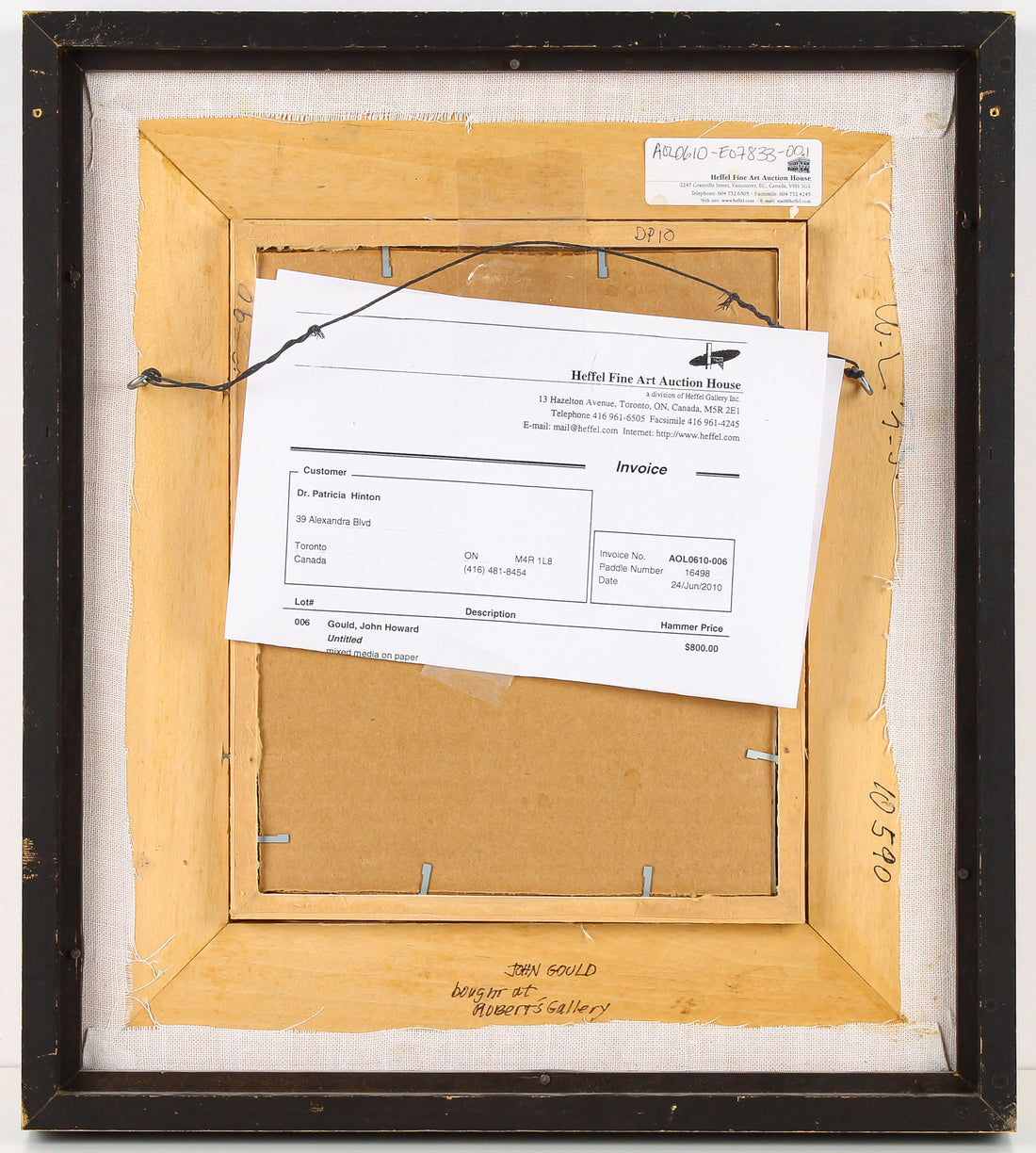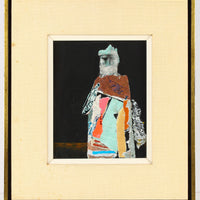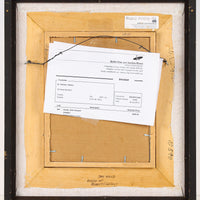 John Howard Gould - Figural Abstract - Mixed Media Collage on Paper
W4890-088
This is an original, unsigned work of art by Canadian artist John Howard Gould. It is a mixed media collage on paper, featuring a bold-coloured figure on a dark background. A great addition to any home or office, this addition will be sure to make a unique statement.

John Howard Gould, Canadian (1929-2010)
Interior Measurement: H9" x W7" 
Including Frame: H16" x W15"
Condition: Fair (Stains on Mat)

Request Price John Howard Gould - Figural Abstract - Mixed Media Collage on Paper
×