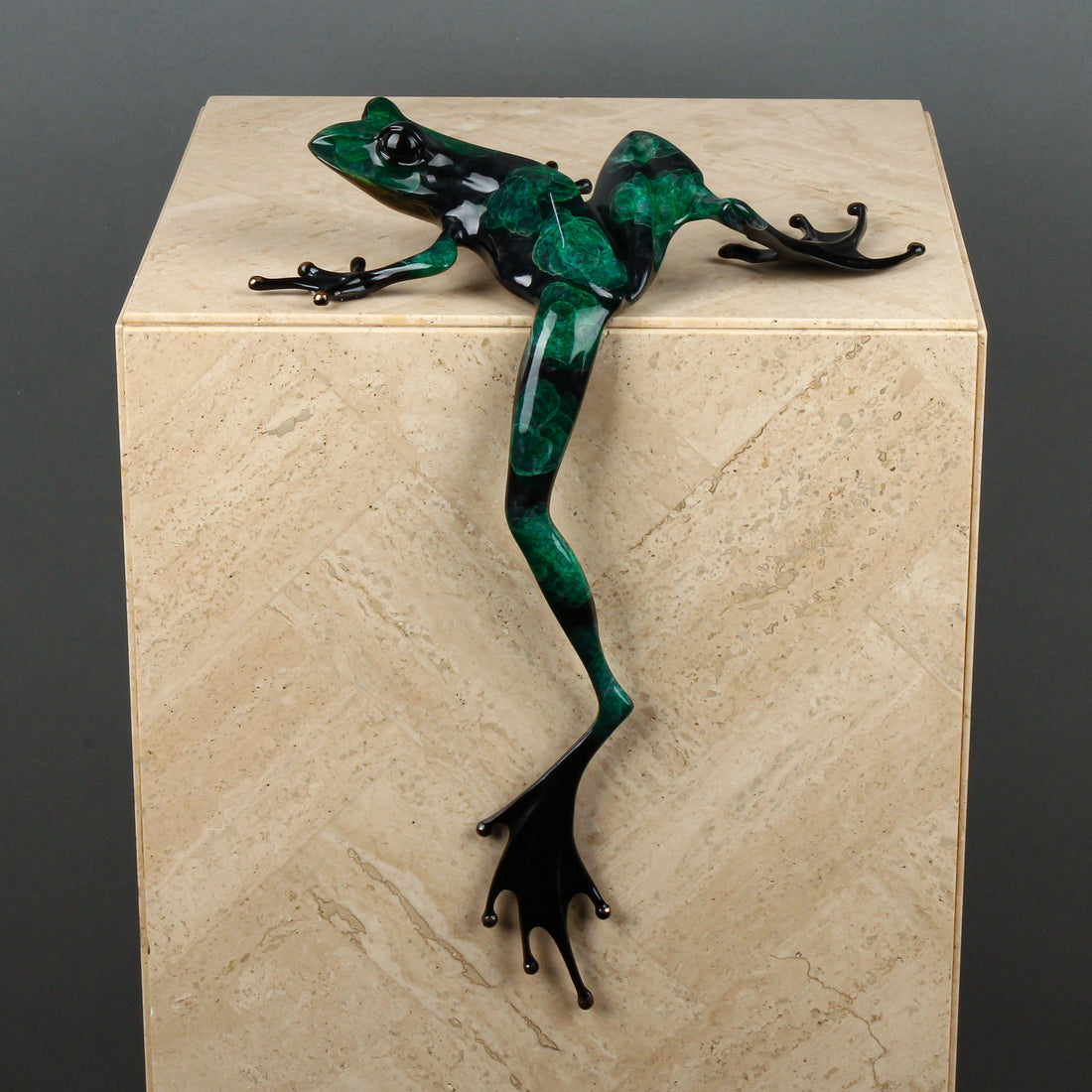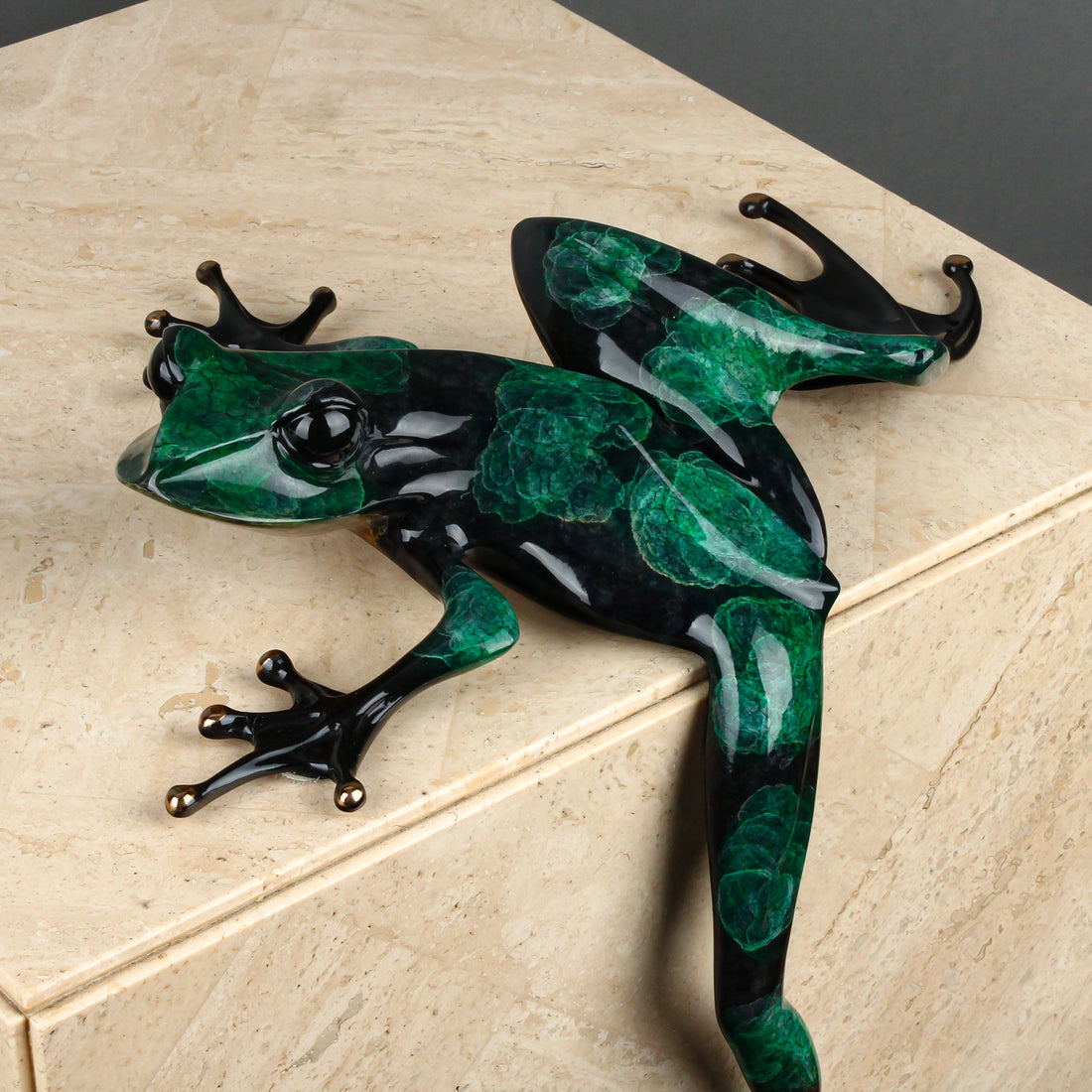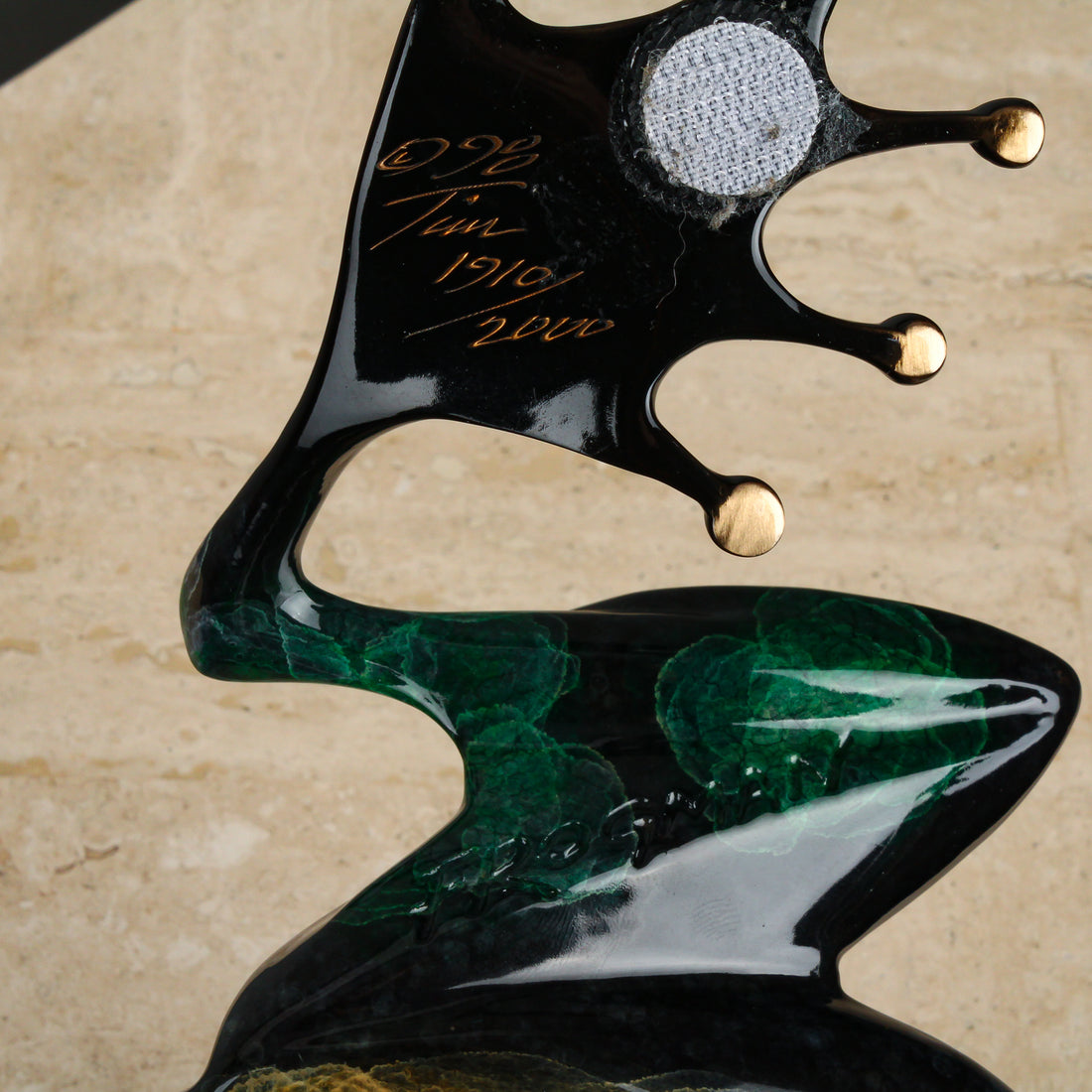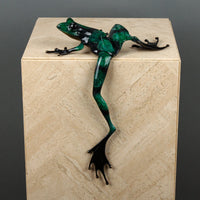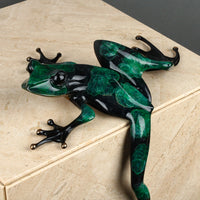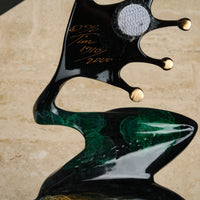 Tim Cotterill - Frog with Leg Hanging Down - Hand-Painted Bronze Sculpture
R11618-002
Enjoy the whimsy of this hand-painted bronze sculpture from world-renowned English artist, Tim Cotterill. Signed and numbered "98, Tim, 1910/2000", this frog brings a unique character to any space. This cute frog with its long leg hanging down the side will catch the eye of anyone.

(Plinth not included.)
Tim Cotterill, English (1950-)
H12" x W9" x D7"
Condition: Very Good

Request Price Tim Cotterill - Frog with Leg Hanging Down - Hand-Painted Bronze Sculpture
×