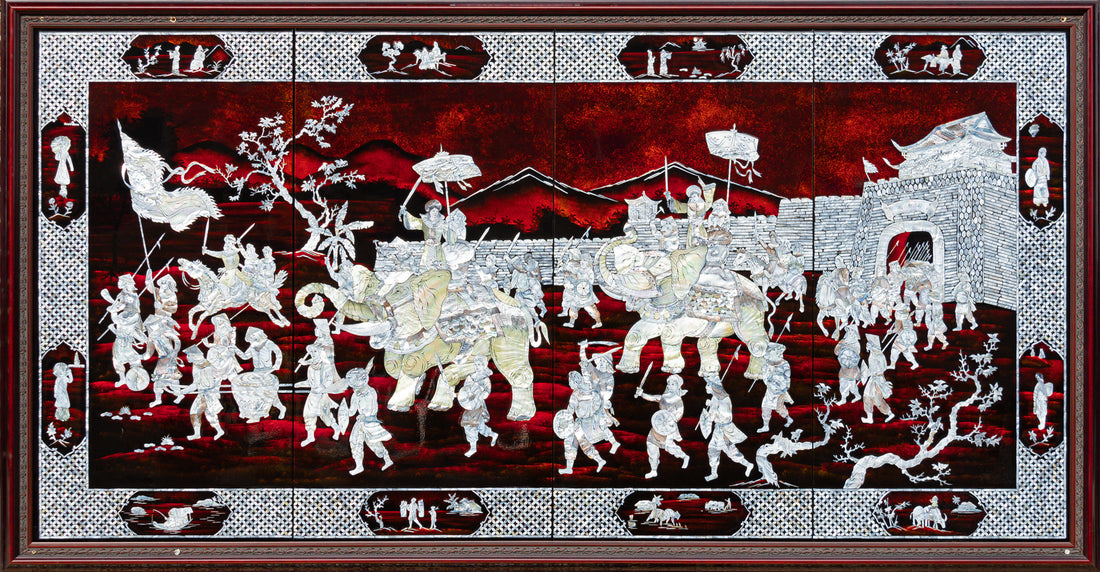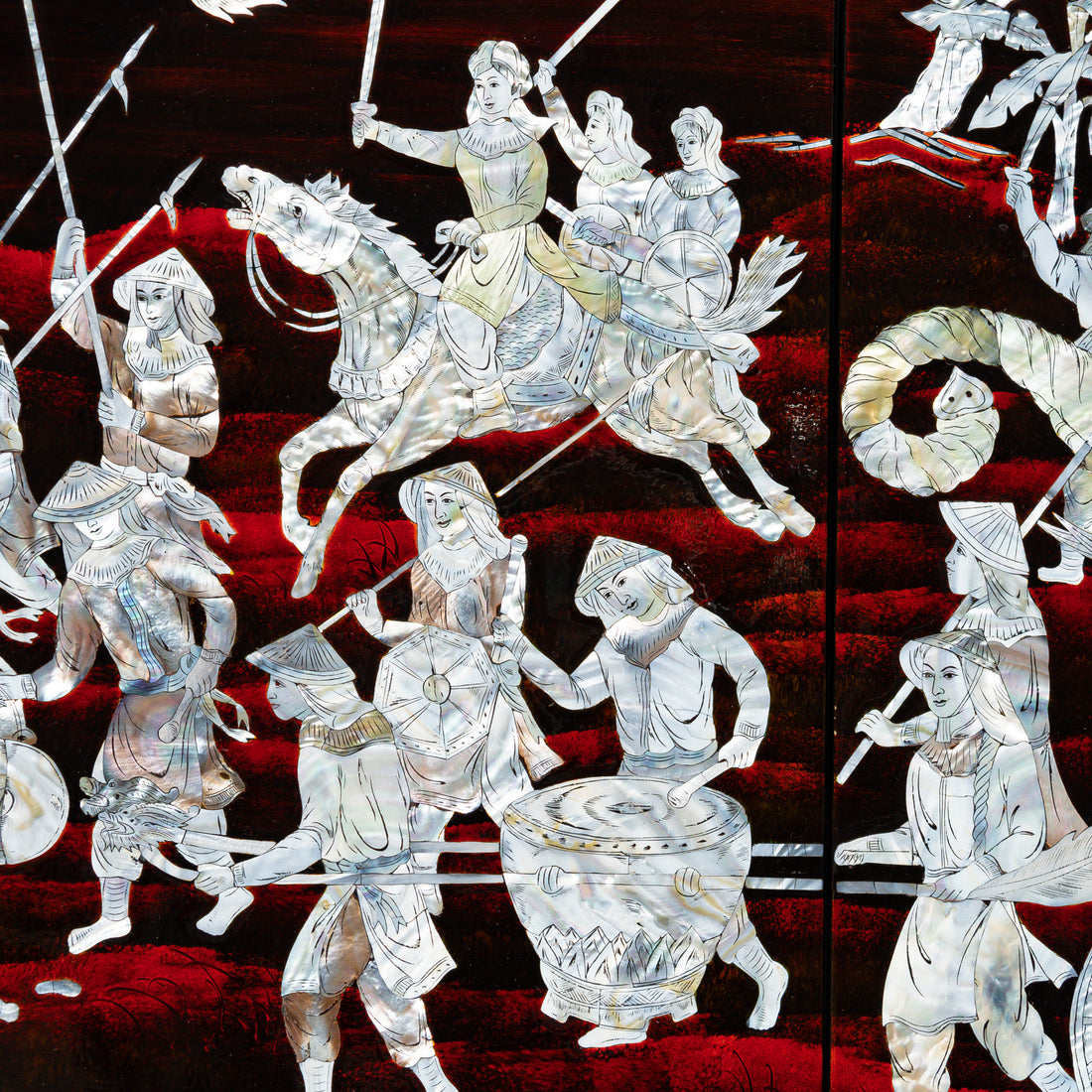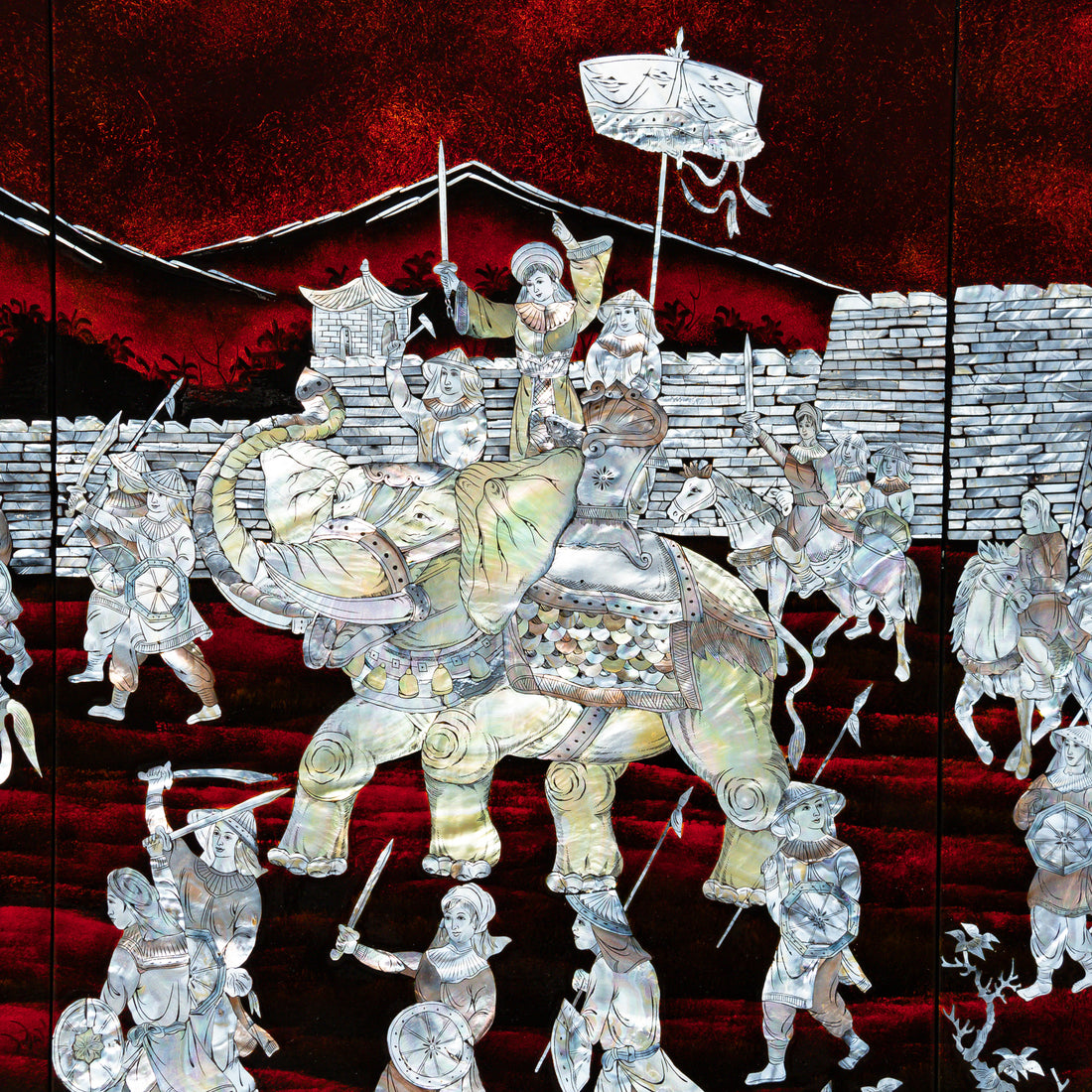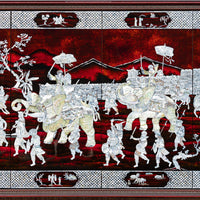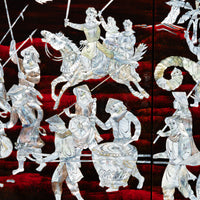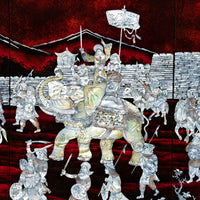 Vietnamese 4-Panel Lacquer Painting with Mother of Pearl Inlay
K11519-007
Discover the exquisite beauty of this handcrafted 4-panel Vietnamese lacquer painting. Featuring a stunning battle scene, this artwork is adorned with deep reds and shimmering mother of pearl inlay for an eye-catching display that will captivate any viewer. Pilot holes are pre-drilled on this piece for easy hanging.
Battle Scene H46" x W93"
Including Mounting Frame: H52" x W99"

Condition: Good

Request Price Vietnamese 4-Panel Lacquer Painting with Mother of Pearl Inlay
×